The safest way to celebrate Thanksgiving this year, the CDC says, is by staying put.
The Centers for Disease Control and Prevention on Thursday urged Americans to skip planes, trains and automobiles and instead opt for a small dinner at home with people in their household.
The advice comes as the number of coronavirus cases continues to rise across the country. In the past seven days, more than 1 million cases of COVID-19 have been reported in the United States, according to the CDC.
Douglas County reported another record number of COVID-19 cases Thursday, with 978 residents testing positive for the disease.
Fewer Americans are expected to hit the road this year, AAA Travel said in a press release. The organization estimates at least a 10% drop in travel, the largest one-year decrease since the Great Recession in 2008.
Traveling or gathering with family and friends who don't live with you can increase the chance of getting or spreading COVID-19 or the flu, health experts say.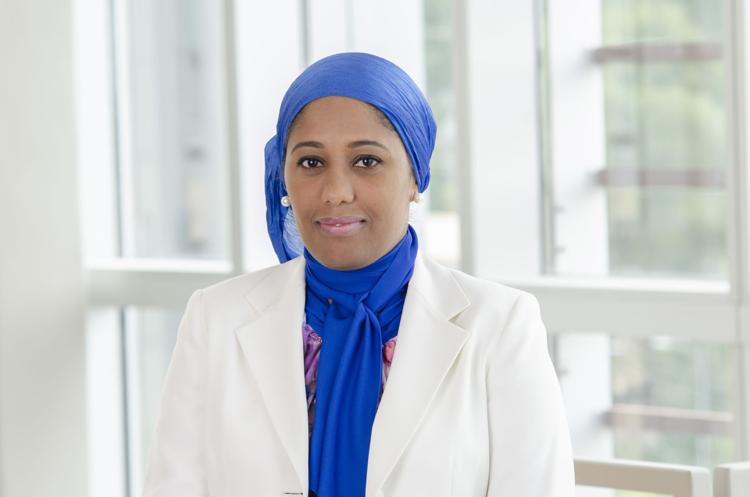 "You want to have fun and celebrate the holiday. You can still do that and find safe, alternative ways to do so," said Dr. Nada Fadul, an associate professor of infectious diseases at the University of Nebraska Medical Center.
If you're skipping a large or out-of-town gathering this year, consider sharing your meal virtually. Fadul said she and her family plan to hold a video chat with close family friends while they eat a traditional Thanksgiving dinner.
CDC officials suggested that a virtual gathering could give people a chance to share recipes or show off their turkeys and sides to other virtual attendees.
People should skip meeting up with friends at the bar the night before Thanksgiving. Fadul said it's hard to avoid close contact and crowds at a bar. The same goes for in-person Black Friday shopping.
"It's not just you," Fadul said. "It's also people around you that you're putting at risk. It's been a very difficult year for everyone, and it's a different time we live in. But at the end of the day, if we want this to end and to celebrate together next year, we have to be responsible."
Other safe ways to celebrate include safely preparing traditional dishes and delivering them to family and neighbors in a no-contact way, such as leaving them on the porch. With members of your own household, enjoy Thanksgiving watching parades or movies, playing games or scouting out online shopping sales.
For people who still are considering traveling for the holiday, the CDC encourages them to consider the following:
» Are you, someone in your household or someone you will be visiting at increased risk for getting sick from COVID-19?
» Are cases high or increasing in your community or your destination?
» Are hospitals in your community or destination overwhelmed with patients?
» Does your community or destination have requirements or restrictions for travelers?
» In the 14 days before your travel, have you or those you are visiting had close contact with people they don't live with?
» Do your plans include traveling by bus, train or air, which could make it difficult to stay 6 feet apart?
» Are you traveling with people who don't live with you?
If you do travel, consider these tips:
» Check travel restrictions before you go.
» Get your flu shot before you travel.
» Wear a mask in public settings, including while using public transportation or when around people you don't live with.
» Stay at least 6 feet apart from anyone who does not live with you.
» Wash your hands often or use hand sanitizer.
» Avoid touching your mask, eyes, nose and mouth.
» Bring extra masks and hand sanitizer.
---
Our best staff images from November 2020
Omaha World-Herald: Live Well
News, advice, a calendar of fitness/race events from Live Well Nebraska and occasional offers will keep you in shape and informed.