Mandy Vint Troia still will make kringla this year.
Baking cookies at the holidays was one of those special rituals she and her brother, Tim, shared with their father, Tom Vint. And kringla, a pretzel-shaped Norwegian cookie, were one of Tom Vint's specialties.
Vint, who learned to bake from his mother, knew the "Grandma secrets" for making the cookies. Cousins would call or text her father for advice, which he graciously gave.
But this year, Troia will bake the cookies without her dad.
Vint, a longtime Associated Press sports writer and Omaha AP bureau staffer, died Sept. 2 after a monthlong battle with COVID-19. He was 72.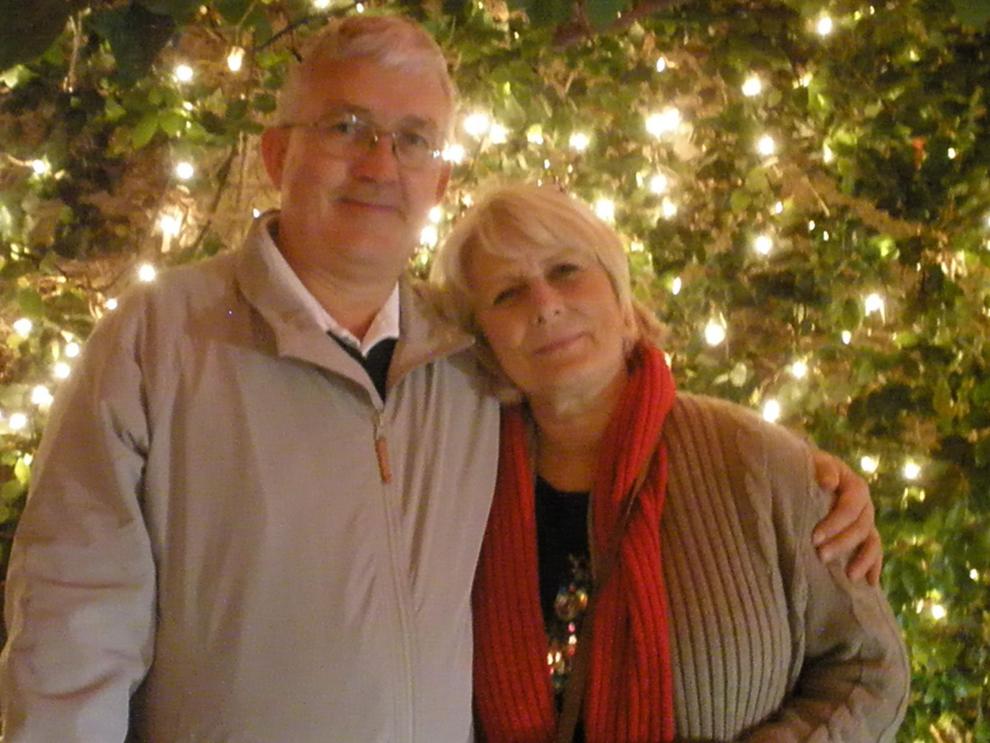 As the holidays approach, the Vint family is among thousands heading into their first such season without loved ones lost to the virus. They must go on without them as they cling to cherished rituals and memories.
In Nebraska, COVID-19 had claimed 905 people as of Saturday. Nationwide, the pandemic death toll last week topped 250,000.
By comparison, 393 Nebraskans died of influenza in 2017. Nationally, U.S. flu death totals have ranged between 12,000 and 61,000 a year over the past 10 years.
Recognizing that there are people — and families — behind the COVID deaths has been challenging. As the pandemic has surged this fall, the fight has focused on slowing the spread of the virus and keeping it from killing people.
Dr. Mark Rupp, chief of the University of Nebraska Medical Center's infectious diseases division, said last week that people have become numbed by the numbers.
"Each and every one of these are human lives," he said. "Human beings, mothers and fathers and brothers and sisters, people who contribute to society, who are loved and are going to be missed."
Troia, who marked her 43rd birthday the day her father died, said he will be missed by many. Troia golfed with him every Saturday for years before she moved to Austin and married. While he was still working for the Associated Press and she was in college, the two would meet at Westroads Mall for lunch. He'd buy — she was a broke college student — and share a story or some advice. After he retired in 2005, he'd call and invite her to stop by and taste his latest recipe.
"You know how there's always a glue in the family?" she said. "He's our glue. So now we have to just try extra hard to be sticky."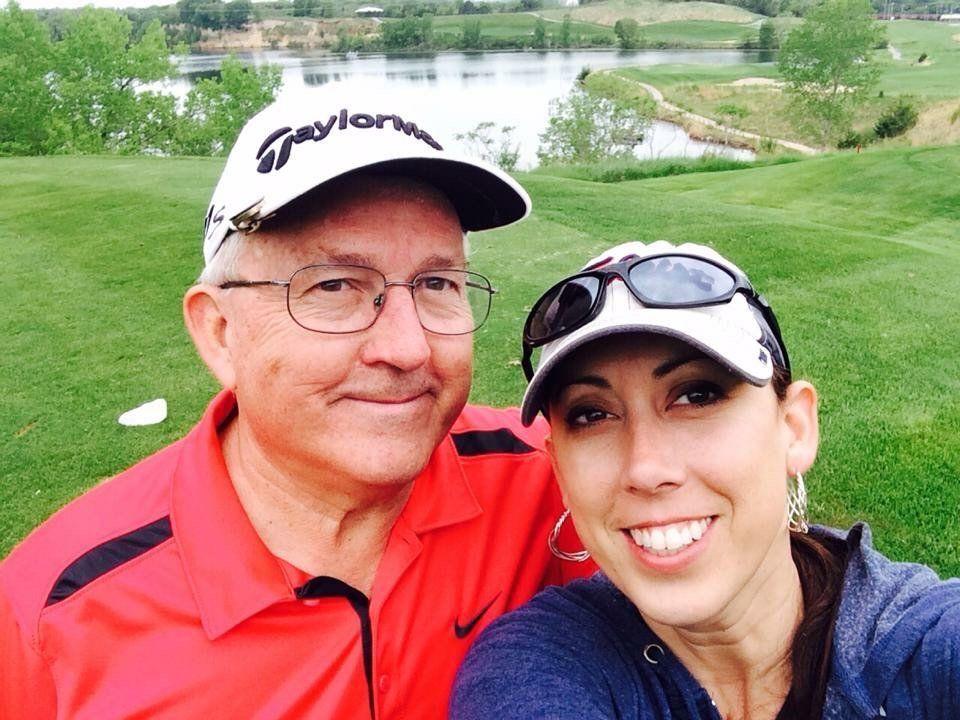 Such losses ripple beyond families and through communities. Vint coached his own children in youth sports. After they were grown, he coached the children of family friends. Vint also led an adult Sunday school at Westside Church and hosted a weekly meal and Bible study at his home.
Son Tim Vint, who lives in California, said that after his father's death, 12 different people told him that Vint was their best friend. About 250 people attended his socially distanced funeral, and 400 connected online.
Norman Barnes of Omaha counts himself among Tom Vint's best friends. He and Vint met about 25 years ago through the Sunday school. Vint wasn't teaching it then. He reluctantly stepped into the role — standing up in front of others and teaching was hard for him — after being tapped by the previous teacher.
Twice when Barnes had house projects that he had put off for a while, Vint showed up with a crew of guys to help.
"He was just a great guy," Barnes said. "He really left a big hole in a bunch of people's lives."
Georgie Vint, Vint's wife of 51 years, said she has marveled at the outpouring of support at her husband's funeral and afterward.
"I didn't realize he touched that many lives," she said. "That's the part that was amazing. You never realize how many lives they touch until they're gone. And then you wish they knew."
Tom Vint and Georgie Feld met as kids — she was 13, he was 15 — growing up in Marshalltown, Iowa.
They dated off and on during junior high and high school and then married in 1969, after Georgie graduated.
Tom Vint played baseball for the city's community college before moving on to Iowa State and graduating in 1970 with a bachelor's degree in journalism and mass communication.
He was drafted during the Vietnam War and served in Germany. Because he could type, he was tapped as a desk clerk. After he returned, he worked as a sports and outdoor writer at the Lincoln Journal Star.
Georgie Vint said her husband sometimes wrote columns about his kids. In one, he noted that giving kids gifts was good, but time is more important. "He gave them his time, for sure," she said.
Vint joined the AP in 1980 and covered Nebraska's football teams during their dominant years in the '80s and '90s. Vint later wrote or contributed to two books about Husker national championships.
Vint's Husker connections made for a few funny moments around the house. A couple of times, his son was home watching TV with friends when someone would call for Vint. "I'd say, 'Tom Osborne's on the phone,' " Georgie said. "The kids would say, 'Tom Osborne!' "
Vint also covered the College World Series for many years at Rosenblatt Stadium and was a fixture in the press rooms at high school state championship events.
Vint was known for his integrity and wisdom.
"Everybody really went to him for advice," Troia said. "And it wasn't like my dad gave you advice or told you how to fix the situation. But he would guide you or direct you to come up with your own path."
Tim Vint said the list of advice-seekers included him, his former baseball teammates and his three now-grown children. His wife, Shandah, who helps out with a youth group at their church, shared Bible studies with Vint.
"My family called him human Xanax, because he could calm you down no matter how rough a day you had," Tim Vint said. "And he did it in a way that didn't make you feel small for feeling the way you did."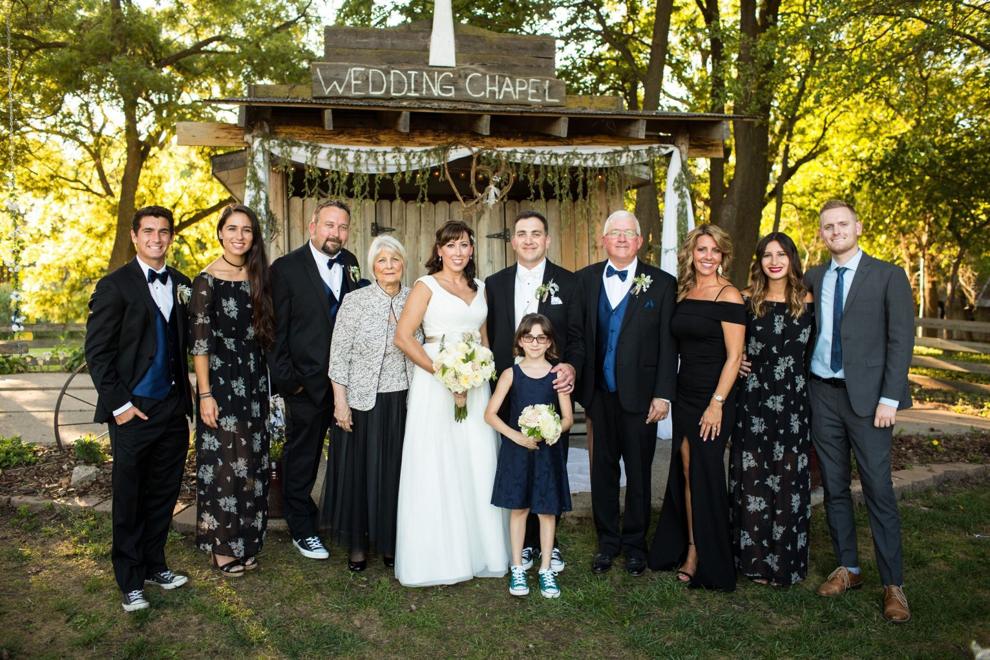 Tim said his father also wrapped all of his mom's Christmas presents. Each recipient's gifts was color-coordinated — no tags needed.
Vint also was a fisherman, a golfer and a bowler who rolled two perfect 300 games. He loved dogs, particularly Labrador retrievers. When Troia married Dr. Tim Troia, Vint was excited to have a veterinarian in the family.
Vint also wrote a book called "Walking With Dog: What Man's Best Friend Can Teach Us About God." Troia created the cover art, with Tim Vint's late Lab, Gabbie, as the model. Troia gave Tom Vint his latest lab, Lexie, when her dog had puppies.
Lexie and Tessa, a Yorkie, would sit at the window and wait for Vint to get home.
"The dogs still sit by that window," Tim Vint said, "waiting for him to turn that corner."
Tom Vint told his daughter he thought he may have picked up the coronavirus at a restaurant in late July, a time when cases were low in Omaha and restrictions fairly loose. A couple of days later, both her parents traveled to Troia's home for a short weekend visit.
After Vint returned to Omaha, he felt tired, Troia said. Later, his condition worsened, and Georgie Vint took her husband to the emergency room. In the hospital, he received remdesivir and oxygen. For a time, the family was able to talk and text with him.
But Troia said she called one day and a nurse told her they were intubating her father and putting him on a ventilator. Eventually, family members were allowed to go in one at a time to visit him in the ICU.
Georgie Vint said she last saw her husband when he was paralyzed and sedated. "All we could do is sit with him and hold his hand, rub his back and tell him we loved him," she said. "You don't know how much he's hearing."
Vint had undergone heart bypass surgery in January 2019, but he recovered quickly and was a model patient. He was active playing golf, taking walks and doing yard work.
"I just never guessed that it would hit him like this," his wife said. "If there's anything you can get across, it's how serious this is. People shouldn't take it lightly."
This report includes material from the Associated Press.
---
Our best images from November 2020