C.T. "Carolyn" and Charles Williamson have been urging their friends and relatives to get the COVID-19 vaccine when their turn comes.
The Williamsons, who live in Omaha's Florence neighborhood, contracted the coronavirus in November. Of the two weeks they were ill, C.T. Williamson said, they spent one week in hell. They would lie in bed looking at each other and wondering which one of them was going to get up and get some juice or some soup.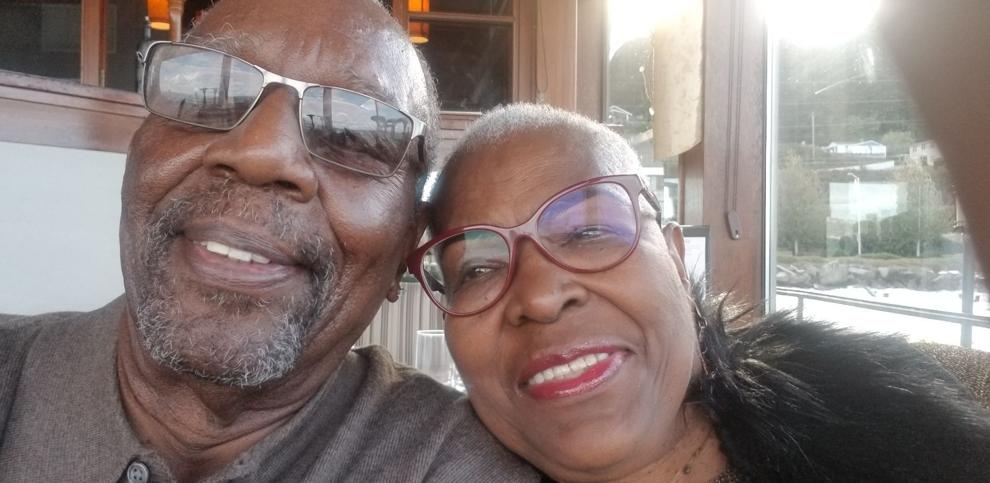 Today, the two, who are in their 70s, still suffer aftereffects such as tiredness, headaches, mental fog and breathing issues.
"I just encourage everyone to take the vaccine," Charles Williamson said. "This is nothing to play with. It's serious."
The couple spoke Wednesday as part of the launch of the second phase of the statewide "Do Right, Right Now" campaign. The campaign, started in late November by a group of health, education and community partners, initially urged Nebraskans to follow recommended health rules such as wearing masks in public in order to slow the spread of COVID-19.
The partners now have added vaccination to the list of steps they're encouraging Nebraskans to take.
Dr. James Lawler, a director of the Global Center for Health Security at the University of Nebraska Medical Center, said Nebraskans still will need to follow the first set of recommendations — wearing masks in public, avoiding crowded, confined spaces and washing hands — for some time to come.
While the state's COVID cases and hospitalizations are down from their November peak, both still are at levels that sounded alarms in October. And the state is poised to cross the grim threshold of 2,000 COVID deaths.
Meanwhile, Lawler said, clinical trials and the experiences of the 23 million Americans who have gotten at least one dose of vaccine confirm that they work "incredibly well" and are safe.
Adi Pour, director of the Douglas County Health Department, said the county is receiving about 6,600 doses of vaccine a week.
"Once we get more doses into the community, we can open it up even further," she said.
The health department is working to make sure vaccine is distributed equitably, she said.
Dr. Kristine McVea, chief medical officer for OneWorld Community Health Centers, noted that the burden of COVID-19 has fallen disproportionately on communities of color. In Douglas County, Hispanics, who make up 13.4% of the population, account for 17% of cases.
As a result, she said, it will be critical that the Hispanic population be prioritized for vaccination. That means making vaccine sign-up easier than how COVID-19 testing has been handled. Many Latinos have had difficulty accessing testing because signing up typically requires internet access, an email address and an ability to navigate complex material in English.
"We have an opportunity to do better with vaccines," McVea said. Health officials also should seek trusted people in communities of color to help deliver messages about vaccine safety and efficacy.
In many cases, Latino elders live in multigenerational homes rather than residing in long-term care facilities. As a result, efforts to vaccinate elderly people in long-term care have missed Latino elders still living in private homes.
C.T. Williamson, who works at Girls Inc., said she has spoken with a number of people in North Omaha who have questions about the vaccines.
"Then they have to listen to me, because I have a story to tell," she said.
She said people of color have "an age-old fear" that they are going to be guinea pigs. Young adult relatives with whom she has spoken think they won't get the virus.
Nebraska Education Commissioner Matt Blomstedt said Wednesday that educators hope to make sure families are getting messages about vaccination by sending information home with kids.
Williamson said she is looking forward to getting the vaccine. She has been calling a friend in the medical community asking when the couple can get it.
"It's absolutely no joke," she said of the virus. "And anybody that has that question mark in your mind ... take it from somebody that's been in the community for a long time. ... I'm looking forward to when I get that call."
---
Our best Omaha staff photos of January 2021