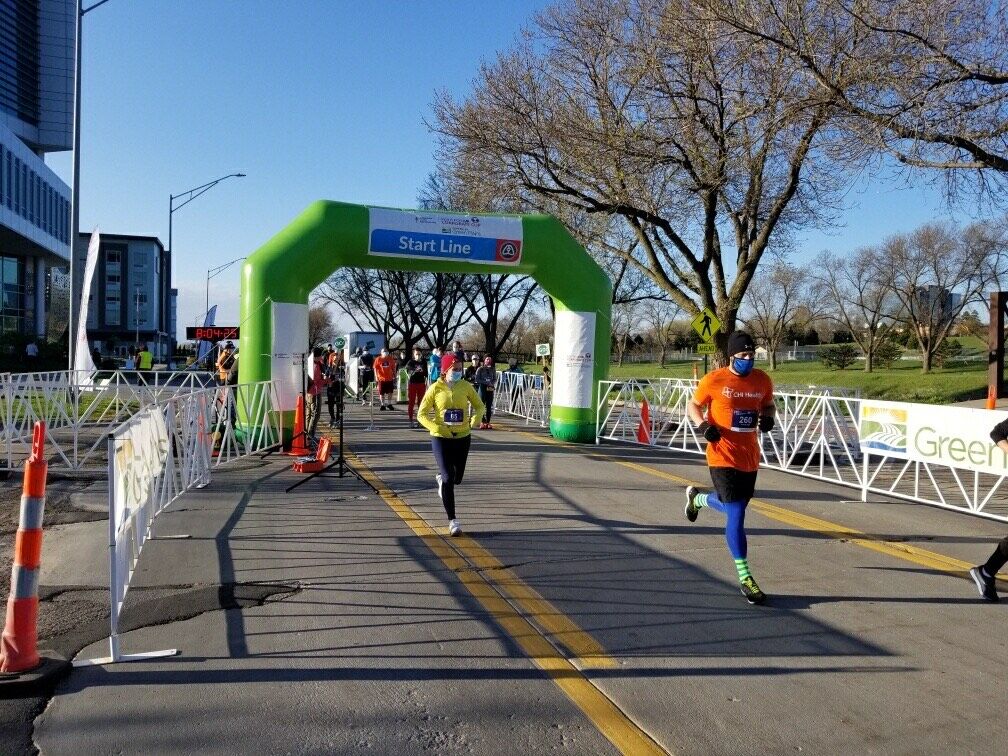 Despite a significant drop in attendance, the Corporate Cup still is on track to meet its fundraising goal.
The family-friendly race, held Sunday in Aksarben Village, drew just under 1,000 participants. More than half of those registered opted for a virtual race.
The Corporate Cup, which typically draws about 4,000 participants, is the American Lung Association's signature fundraising event. In June, organizers announced the permanent switch to a spring date. The change from fall to spring was made initially because of coronavirus-related health concerns and restrictions.
"This was our 40th year, and we had to reimagine the Corporate Cup to offer individuals the experience they know and love while adhering to health guidelines," said Julia McCarville, executive director of the Nebraska chapter of the American Lung Association. "We're really pleased with the way it went."
The organization is on track to meet its $200,000 fundraising goal, McCarville said.
Money comes from registration fees, corporate sponsorships and donations. It will go toward education, research and advocacy in Nebraska. Some funds will be earmarked for the group's COVID-19 initiative, which includes expanding the respiratory research program and enhancing key public health measures.
Sunday's in-person race featured 5K and 10K routes that started and finished in Aksarben Village. The virtual race option offered 5K and 10K options as well as a 1-mile walk and kid's run.
At the in-person race, participants — including volunteers and staff — had to answer a health questionnaire before entering the race area. Runners, who were required to be masked during the entire event, started in waves to allow for social distancing on the courses.
Hand-washing and sanitizing stations were available along the course. No spectators were allowed and no finish-line gatherings took place.
"We really kept things small so we could safely execute the event," McCarville said.
Next year's race date is already set: April 10, 2022.
---
Gymgoers share what motivates them, pet peeves and their proudest accomplishments
You never know who you might run into at the gym.
There's the man who's exercising as he waits for a heart transplant. Or the woman who's made Jazzercise workouts part of her life for more than 30 years.
Some workouts see moms accompanied by babies. Elsewhere you'll find folks well into their 90s who stick with exercise.