U.S. Rep. Don Bacon is encouraging people to get the COVID-19 vaccine as he deals with lingering respiratory effects following his own bout with COVID in November.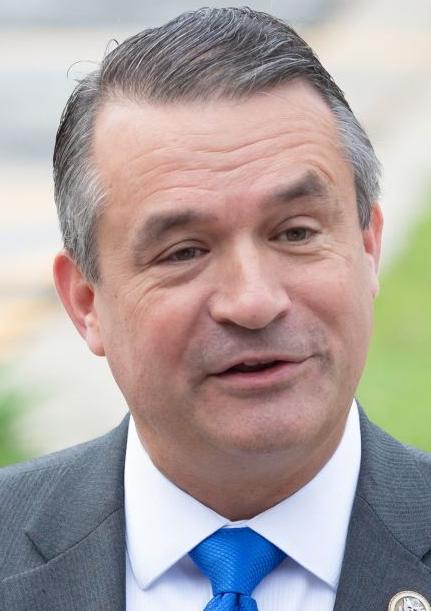 "I encourage everyone to get the vaccine," the Nebraska Republican said in a statement. "I got COVID in late 2020, and it was hard on my lungs. Several of my friends have died from COVID. The vaccine will save lives and heartbreak."
Bacon, who is 57, is scheduled to get the vaccine Friday. He said he had to wait three months to get the shot because he had COVID. (Although some experts recommend waiting to get the vaccine until 90 days after a COVID infection, Dr. Richard Hankins, an infectious diseases physician at the Nebraska Medical Center, said you can get the vaccine any time after you have recovered from COVID — when you're no longer testing positive.)
The 2nd District congressman told The World-Herald he began to feel ill on Thanksgiving Day. He developed symptoms but didn't get tested, choosing to quarantine and follow medical advice, he said.
Bacon has seen doctors about lingering respiratory issues. He said Thursday that the doctors have determined that COVID exacerbated injuries from a 2018 Amtrak accident in which he was involved. He was on the train with Republican lawmakers heading to a policy retreat when the train collided with a garbage truck, and said at the time he felt a "clear impact."
His office on Dec. 1 issued a statement saying Bacon was quarantining, but did not acknowledge that he was experiencing symptoms.
Spokeswoman Danielle Jensen said at the time he was following CDC guidelines and quarantining for 10 days "out of caution." She did not say where the exposure took place.
---