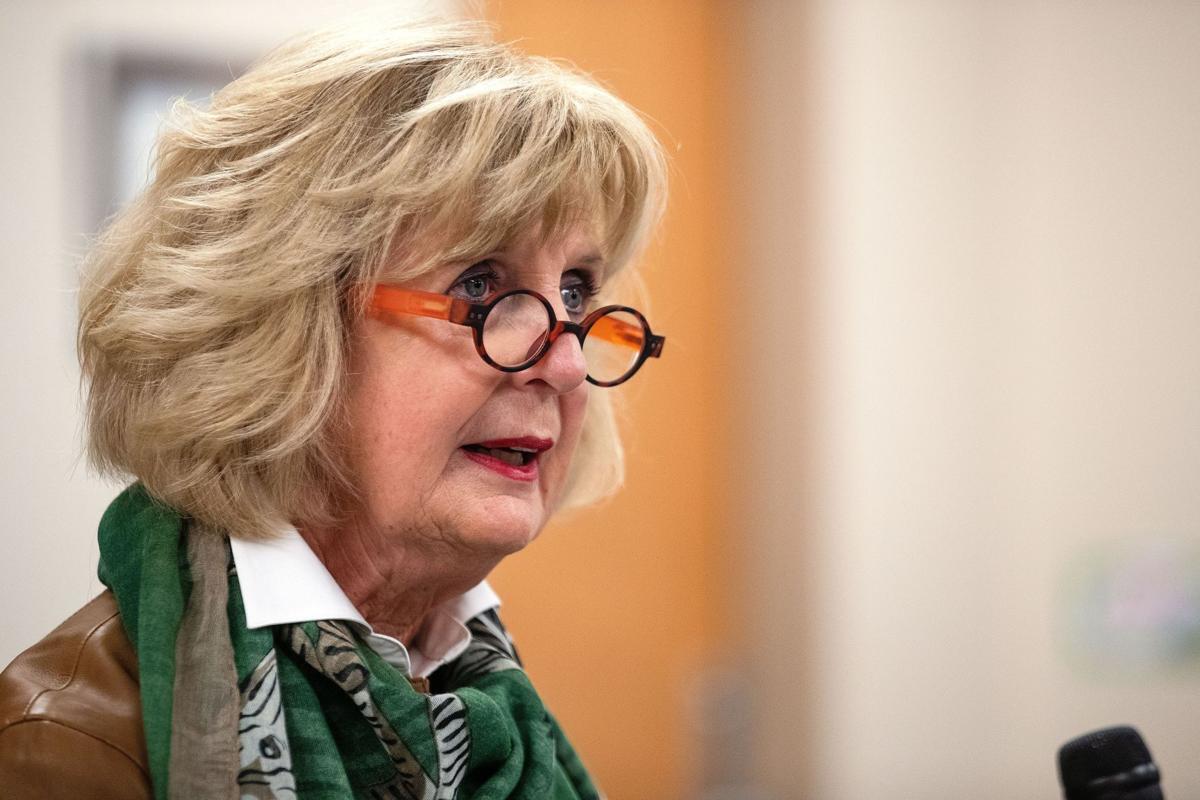 Douglas County Health Director Adi Pour announced Wednesday that the health department will begin vaccinating educators in the county next week.
Pour said the department will continue to devote 90% of the doses the county receives to vaccinating seniors. The educator doses will come from the 10% that health departments are authorized to put toward vaccinating essential worker groups as laid out in the state's priority system.
The county, she said, has largely completed vaccinations for the employee groups listed ahead of educators.
"We are now at a time when we can vaccinate them," Pour said.
Because the doses available for educators will be limited at first, Pour said, school superintendents will work with their human resources departments to prioritize educators according to age and underlying health conditions and give those lists to the health department.
The department will vaccinate educators according to the percentage of students enrolled in the district.
In the beginning, the health department will focus on K-12 educators, Pour said. That's because the American Academy of Pediatrics has emphasized the importance of in-person learning for school-age children.
Health officials didn't have an immediate tally of how many people would fall into the educator group. The state's list includes teachers and support staff in public and private schools, as well as those in higher education and childcare centers.
Robert Miller, president of the Omaha Education Association, said Pour's announcement was great to hear.
"We're moving in the right direction," he said.
Miller said the group's understanding is that the district has prioritized employees into tiers.
"The next question is, when is this going to take place, and that has yet to be decided," he said.
Some OPS staff have already been vaccinated because they fall into other priority groups, he said.
"There's 4,100 teachers in our district, and you throw in the other districts within Douglas County, and it'll be a while before everyone is 100% vaccinated," he said.
Pour stressed that the health department has been committed to working with educators from the beginning of the pandemic, starting in March to support efforts to reopen schools if districts chose to do so.
Since then, the department has worked to identify new cases and assist with contact tracing when cases were reported among students and educators.
"I want to make sure the educators in Douglas County recognize how important educators are to us, to the health department, to myself, to this community overall," she said. "We value their efforts."
Pour, however, said she does not like the fact that the issue has become political. She said she does not make decisions based on political input.
In a letter Monday, four Omaha-area school and city officials joined teachers unions in pushing to ensure school employees get a share of vaccines.
Last week, leaders of the Nebraska State Education Association appealed to Nebraska Gov. Pete Ricketts to ensure that local health officials were including teachers in their distribution.
Pour said the prioritization schedule was developed so that it could be applied across the entire state.
"We have followed it very closely, and so have all the other local health departments," she said.
Ricketts said Wednesday that Pour is correctly adhering to state guidance on who to vaccinate first.
The state, Ricketts said, still wants the state's health departments to direct 90% of vaccines to residents 65 and older. Eighty-three percent of the state's COVID-19-related deaths have occurred in that age group.
Ricketts said public safety jobs — first responders, utility workers and the staff of homeless shelters and corrections institutions, in that order — come first. After that will be teachers, he said.
Homeless shelters give people in need a place to stay, corrections facilities need to stay open and safe, and utility workers keep the power on, he said.
"During this cold snap, we can all see why that's important as a public safety issue," he said.
He said health departments are supposed to focus on mission-critical employees, but there could be some instances where someone who's not mission-critical gets a vaccine.
"When you're probably hearing that, it's not because somebody was signed up in line along with those critical infrastructure folks," Ricketts said. "It was somebody who was available at the end of the day, last moment, to be able to get the vaccine because we didn't want the vaccine to go to waste."
Pour also stressed that each health department is different. When a caller informed her that Washington County was vaccinating teachers, she checked with the local health director, who assured her that they had gotten through their smaller group of critical workers and were in a position to move on to teachers.
Douglas County, on the other hand, is home to four health systems, large law enforcement agencies, utilities and correctional facilities as well as multiple homeless shelters.
Some of their employees live outside the county. The health department has administered 95,636 doses of vaccine, 72,957 of which have gone to Douglas County residents. That means 22,679 of doses have gone to non-Douglas County residents.
Pour said she also has been receiving questions about whether Douglas County is getting its share, based on population, of the vaccine coming into the state.
Her department expects to receive 10,660 doses of vaccine next week, up from 7,250 first doses this week.
The 10,660 doses works out to 29.5% of the 36,620 doses the state is slated to get next week, minus 500 doses it will set aside for state facilities, Pour said. That matches the county's population.
Ricketts' office said that, to date, Douglas County has received 35% of the state's shot allocation, larger than its 29% share of the population. That's because shots went to health care providers based on their number of employees.
Going forward, the county will be receiving 29%, based on its population share.
In Lincoln, Mayor Leirion Gaylor Baird said Tuesday that if all goes well, based on current vaccine supply, vaccinations of Lincoln teachers could start in three weeks.
World-Herald Staff Writer Henry J. Cordes contributed to this report.
---
Our best Omaha staff photos of February 2021