With some vaccine clinics in the Omaha area now reporting unfilled appointments, the Douglas County Health Department is shifting strategies to inoculate harder-to-reach residents and planning for a future when even younger people can get the shots.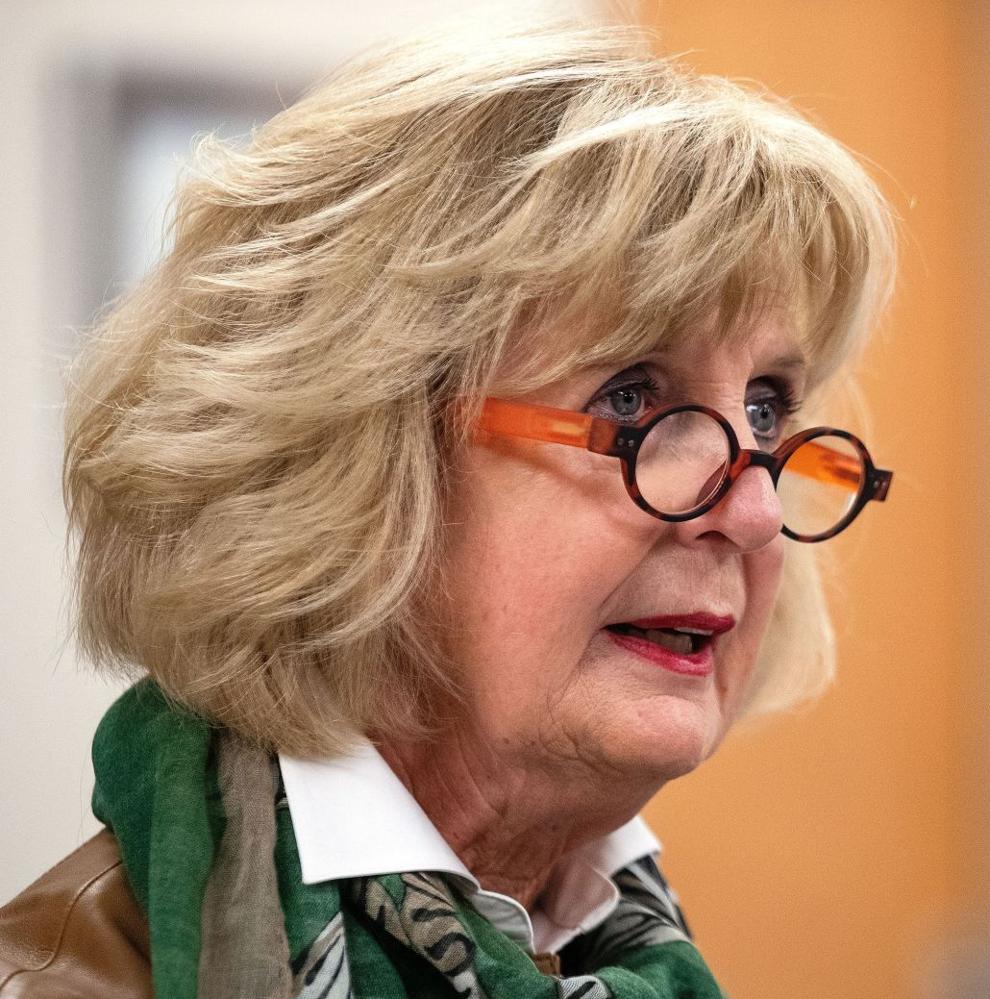 Adi Pour, the health department's director, said the county now potentially could be receiving 40,000 doses of vaccine per week, between its allocation and shots sent by the federal government to health centers and pharmacies.
With that relative bounty of vaccine and many willing recipients now vaccinated, next steps for distributing vaccine include walk-in clinics that don't require appointments, more vaccination clinics at work sites and providing vaccine to primary care clinics.
"There are some challenges," Pour told the Douglas County Board of Health on Wednesday. "But we need to think on. We can't stand still."
Kerry Kernen, who is overseeing the department's vaccination effort, said 54.4% of residents 16 and older have gotten at least one dose of vaccine and 34.9% are fully vaccinated.
Large clinics run by area health systems are shifting to more evening hours and taking walk-ins. The Nebraska Department of Health and Human Services' drive-thru site on Metropolitan Community College's Fort Omaha campus also has begun taking walk-ins, as has Heartland Family Service's Intergenerational Campus near 43rd and Fort Streets.
Kernen said the department continues to work with community groups to identify new vaccination sites in North Omaha. Officials visited seven North Omaha churches last week looking for smaller clinic sites.
Vaccination in the eastern part of the city has lagged rates in areas such as Elkhorn and Bennington.
In South Omaha, efforts continue to vaccinate residents at meatpacking facilities and manufacturing plants. The department also is working with Ben Salazar, a community activist, to hire and place bilingual community health workers at three supermarkets to provide information about vaccines and answer questions.
Nebraska Methodist College, which already has taken its Mobile Diabetes Center to low-income housing towers and homeless shelters, is expanding its efforts in the refugee community, including scheduling clinics for next month in apartment complexes where many refugees live. The county is discussing using the former Yates Community Center near 33rd and Davenport Streets as a vaccination site.
Health officials, working with VNA, also have given 233 total doses to homebound residents. Homebound residents can call the health department at 402-444-3400 to seek the service.
Over the next couple of weeks, Kernen said, the focus will be on school-based clinics. Douglas County, working with Sarpy County, plans to offer clinics at area high schools for students 16 and older and their parents. The sites will include all of the Omaha Public Schools' high schools, as well as Millard schools, Westside and Creighton Prep. The Pfizer vaccine is approved for people 16 and older and the Moderna shot for those 18 and older.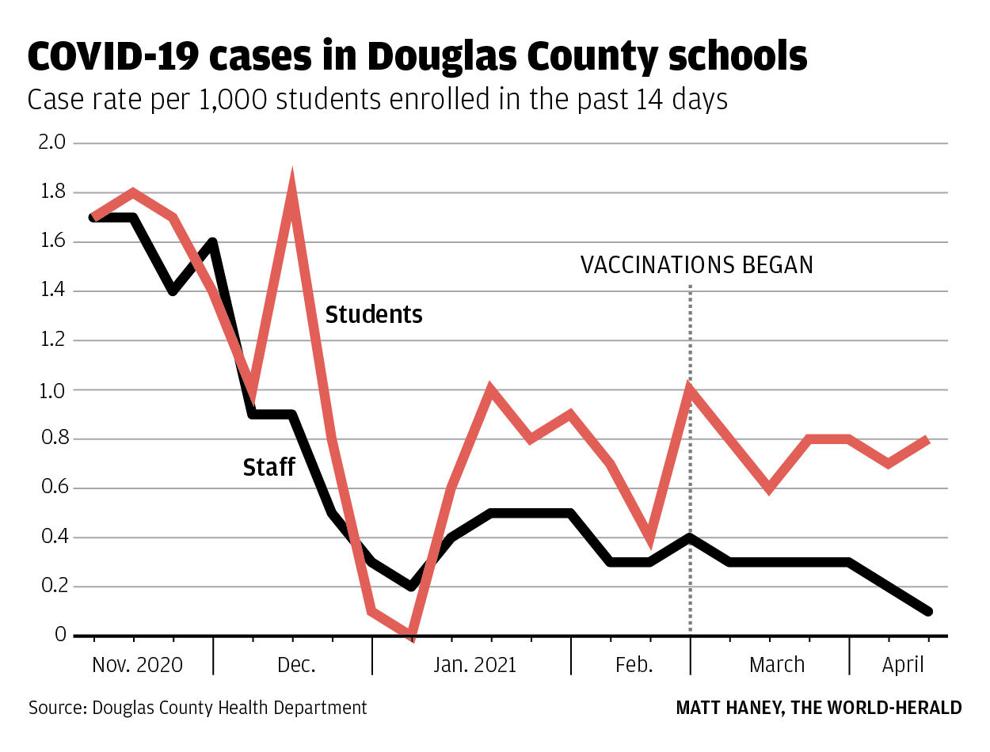 "We really want to focus on making it really easy for these kids," Kernen said.
Isabella Persky, a 17-year-old Westside senior, got her first shot at her high school and will get the second Saturday. Most of her friends have gotten shots, too.
They weren't necessarily concerned about getting the virus, she said, but they don't want to spread it and they hope to get back to doing more normal things. That includes having a more typical freshman year of college next year, with all in-person classes.
"I wanted to get vaccinated ... if it's what will help us get back to normal sooner," she said.
The health department plans to partner with Children's Hospital & Medical Center to offer a clinic at the NorthStar center, near 48th and Sahler Streets, and take mobile clinics to libraries, beauty salons and barber shops, community centers and school parking lots.
In addition, CHI Health soon will pilot providing vaccines at its primary care clinics, Kernen said. Methodist Health System and Nebraska Medicine are in the planning phase for such delivery.
The challenge will be not to waste doses, Kernen said, given that a vial of Moderna vaccine must be used within 12 hours of being tapped. Health officials anticipate vaccines eventually will be available as single-dose syringes.
Kernen said health officials also are planning for vaccinating adolescents. Pfizer has requested emergency-use approval to give its shots to youths ages 12 to 15. A federal advisory panel is expected to consider the request any day.
Health officials, meanwhile, continue to see new evidence that the vaccines are working.
Pour said the county so far in April has recorded only seven deaths related to COVID-19, down significantly from fall and winter peaks. None of the seven was fully vaccinated.
She also noted that cases are down among teachers and staff in the county's schools. Vaccinations for that group began the first week of March.
However, she said, COVID-19 continues to spread in the community, and residents need to continue masking, distancing and taking other precautions in public.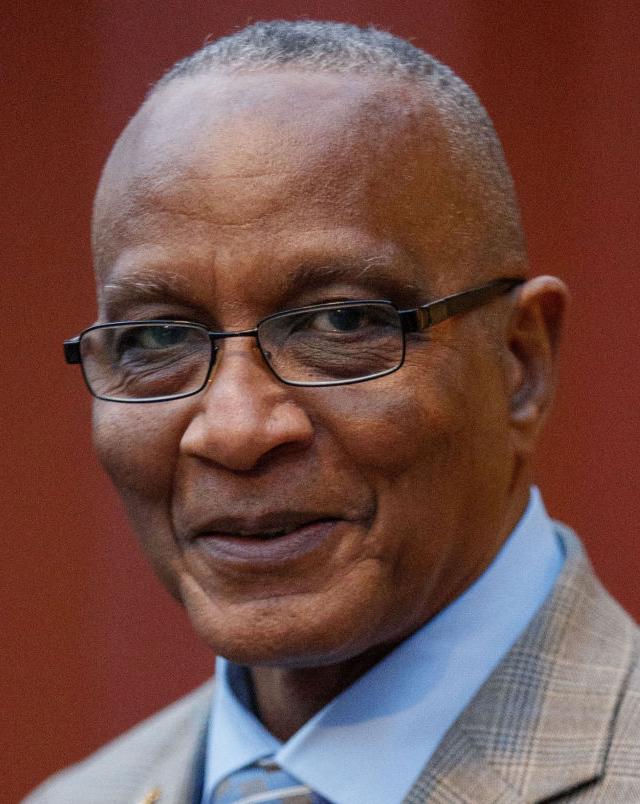 Omaha City Councilman Ben Gray, a health board member, said he doesn't know whether the City Council has an appetite to extend Omaha's mask mandate beyond its May 25 expiration date.
"The fatigue you're seeing in the community, you're also seeing on the council," he said.
Gray said, however, that municipal buildings and many businesses will continue their mandates. And several council members would be willing, if necessary, to offer an emergency mandate, which can be done quickly.
Pour said the county's seven-day rolling average for new cases last week was 20 per 100,000 residents. For spread to be considered under control, that figure would have to be 10 cases per 100,000 or lower. The rate was 12 to 14 cases per 100,000 in February.
Cases had been ticking up until last week's small decrease, when the the weekly tally was 1,186 new cases. When Pour briefed the board in mid-March, the previous week's count was 808.
Pour said the increase aligns with the identification of more transmissible COVID-19 variants in the community. By Tuesday, the county had tallied 228 variant cases, 191 of which were the B.1.1.7 variant that originated in the United Kingdom. Many of those cases are occurring in younger people, with 25% in people ages 19 and under.
"We are (going in) the right direction, but I would like to see our spread in our community smaller than it is right now," Pour said. "And with vaccination, hopefully we can get there."
---
Now that you're vaccinated, here's what you can and can't do
What you can do
CDC guidance contains activity recommendations for fully vaccinated people in private settings and includes:
Visiting with other fully vaccinated people indoors without wearing masks.
Visiting with unvaccinated people from one other household indoors without wearing masks or staying 6 feet apart if everyone in the other household is at low risk for severe disease.
Refrain from quarantine and testing if no symptoms of COVID-19 are experienced after contact with someone who has COVID-19.
The CDC has also updated its guidance to say fully vaccinated people can travel within the U.S. without getting tested for the coronavirus or going into quarantine afterward. Read more about that here:
Precautions in public
The CDC says that anyone who is fully vaccinated should continue to take these precautions when in public, when visiting with unvaccinated people from multiple other households, and when around unvaccinated people who are at high risk of getting severely ill from COVID-19:
Stay at least 6 feet apart from people you do not live with.
Avoid medium and large in-person gatherings.
Get tested if experiencing COVID-19 symptoms.
Follow guidance issued by individual employers.
Follow CDC and health department travel requirements and recommendations.
10 things to know about vaccine side effects
Here's a list of 10 things you should know about potential COVID-19 vaccine side effects, according to the Centers for Disease Control and Prevention and Harvard Medical School:
The Pfizer-BioNTech COVID-19 Vaccine and Moderna COVID-19 Vaccine both require two shots in order to get the most protection. You should get the second shot even if you have side effects after the first shot, unless a vaccination provider or your doctor tells you not to get it.
Side effects from the second injection may be more intense than the ones you experienced after your first shot.
The most commonly reported symptoms are pain, redness and swelling at the site of the injection. Other common symptoms reported include tiredness, headache, muscle pain, chills, fever and nausea.
You may take acetaminophen, aspirin or antihistamines for any pain and discomfort you may experience after getting vaccinated — as long as you have no medical conditions that prevent you from taking them normally.
It is not recommended that you take pain relievers before being vaccinated in an effort to prevent side effects. They may interfere with the vaccine's effectiveness.
If you have pain at the vaccine's location, keep the arm active and use a clean, cool, wet washcloth over the site.
For a fever, drink plenty of fluids and dress lightly to remain as cool as possible.
The symptoms should improve within two or three days.
Call the doctor if redness and/or tenderness at the injection site worsen after 24 hours.
Call your doctor if any other symptoms seem to be worsening or not improving after two to three days
Common questions
Can I get COVID-19 after being vaccinated?
Like other vaccines, such as the flu shot, the COVID-19 vaccines work by teaching the immune system how to recognize and fight the virus that causes COVID-19. It typically takes two weeks after vaccination for the body to build immunity against the virus, according to the Centers for Disease Control and Prevention.
Because of this, it is possible for a person to get COVID-19 before or just after vaccination, and then get sick because the body hasn't had enough time to develop protection.
Dr. Michael Lindberg, chief medical officer at Monadnock Community Hospital in New Hampshire, said that while possible, it's "very uncommon" for someone to become infected with COVID-19 after vaccination.
Should I still get tested after getting vaccinated?
If you've been vaccinated and are showing symptoms of COVID-19, then yes, you should get tested.
If you have been vaccinated and don't have symptoms, however, you don't need to get tested even if you suspect you've been exposed to the virus, per guidance from the Centers for Disease Control and Prevention.
When will we hit herd immunity?
Scientists estimate that potentially 75% to 85% of the population needs to be immune to reach herd immunity for COVID-19. Some estimates are higher, at around 90%. As of March 29, 15.8% of the U.S. population had been fully vaccinated, 28.6% had gotten at least one dose.
How long will we have to wear face masks?
Dr. Anthony Fauci, director of the National Institute of Allergy and Infectious Diseases, said in February that even with increasing vaccinations, it's "possible" Americans could still be wearing face masks and coverings in 2022.
Also contributing to this report: The News & Observer (N.C.), The Keene Sentinel (N.H.), Dayton Daily News (Ohio) and The Staten Island Advance (N.Y.)
When are you fully vaccinated?
You are fully vaccinated 2 weeks after receiving the Johnson and Johnson vaccine, or 2 weeks after receiving the second dose from Pfizer or Moderna.