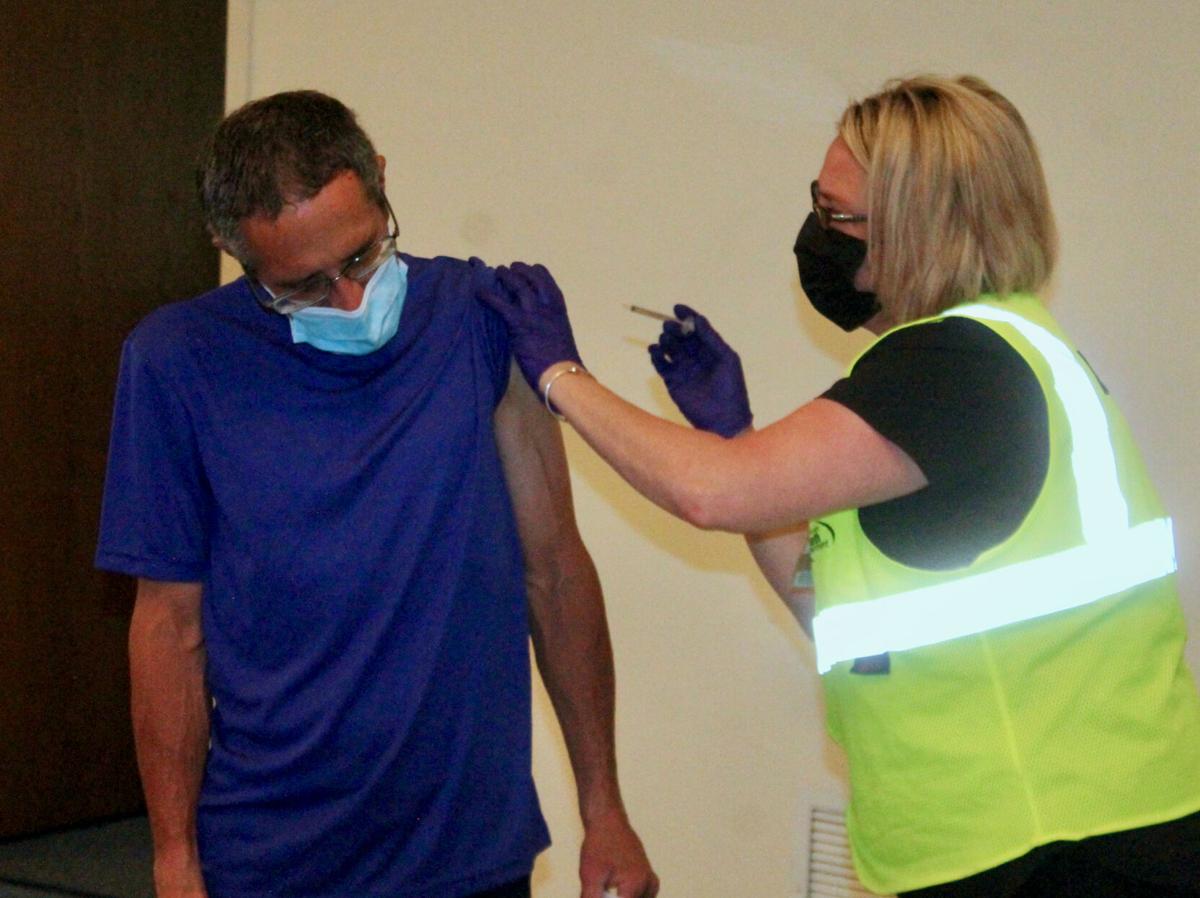 Terrill Maxwell knows about the dangers of COVID-19 and its disproportionate effects on minority populations.
A Black woman who serves as chair of the trustees of Morning Star Baptist Church in North Omaha, Maxwell knows how Black people are, according to data from the Centers for Disease Control and Prevention, almost twice as likely as White people to die of COVID-19. And locally, the percentage of Black residents who are fully vaccinated trails other races and ethnicities — a reality that may be rooted in hesitancy stemming from decades of trauma inflicted by the medical profession, such as in the infamous Tuskegee syphilis experiment.
With lagging vaccination rates in mind, Maxwell, who is fully vaccinated against COVID-19, and members of Morning Star sought to encourage their friends and neighbors to get vaccinated. The church partnered with the Douglas County Health Department on Saturday to host the department's first vaccination event coordinated with North Omaha's faith community.
"We're making a real concerted effort to get those numbers up," he said. "One way to do that is to make it easier for people to get vaccinated by bringing it to the community where people know and trust the individuals involved."
Overall, 53.6% of county residents 16 and older are fully vaccinated.
Maxwell said the high level of trust that Morning Star has earned among its congregation convinced at least one woman to get her first dose of Pfizer's vaccine Saturday.
"She was adamant that she had no intentions of getting the vaccine. But once she saw that it was going to be given at her home church, she said she had already made up her mind that she was going to get the vaccine," Maxwell said. "That's the level of trust we want to be able to provide."
Morning Star also experienced a level of good fortune Wednesday when the federal government lowered the minimum age to receive the Pfizer vaccine to 12.
Maxwell was pleased at the high level of interest the church generated for the event. She said that within the first hour, 42 people from diverse backgrounds came for the shots administered by health care personnel and the Nebraska Army National Guard.
"The message is get vaccinated no matter what your background is," she said. "We just want to make it easy for you to do that."
Four more vaccination events will be held in the coming week:
Tuesday: Trinity Lutheran Church, 6340 N. 30th St., 4 to 7 p.m.
Wednesday: Salem Baptist Church, 3131 Lake St., drive-thru clinic from 4 to 7 p.m.
Thursday: Pleasant Green Baptist Church, 5555 Larimore Ave., 4 to 7 p.m.
Saturday: New Life Presbyterian Church, 4060 Pratt St., 11 a.m. to 3 p.m.
The Pfizer vaccine will be administered at all locations. Walk-ins are welcome, but appointments can be made at douglascountyhealth.com.
---