Christine Thiele is no stranger to physical challenges.
While prepping for bodybuilding competitions, she'd spend an hour at a time on a stair-stepper and complete sets of 25 full-body pushups.
All that, however, was before her bout with COVID-19. An Omaha nurse, she experienced her first symptoms — severe headache and diarrhea — about April 6 and got her positive test result on April 10.
What she thought would be a two-week illness turned into five weeks in bed. Thiele said she suffered blood clots in her legs and small ones in her lungs, as well as inflammation throughout her body. She still suffers numbness in her hands and other neurological issues, including difficulty with memory. She said she's still sorting through neurological and heart issues with specialists.
On Wednesday, therapists at Fyzical Therapy in Omaha put her to the test. For the first time since she started therapy July 20, she rose from a chair without using her hands and arms.
"It's been quite a ride," Thiele said. "What has it been, five months now, and I'm still trying to get back on my feet."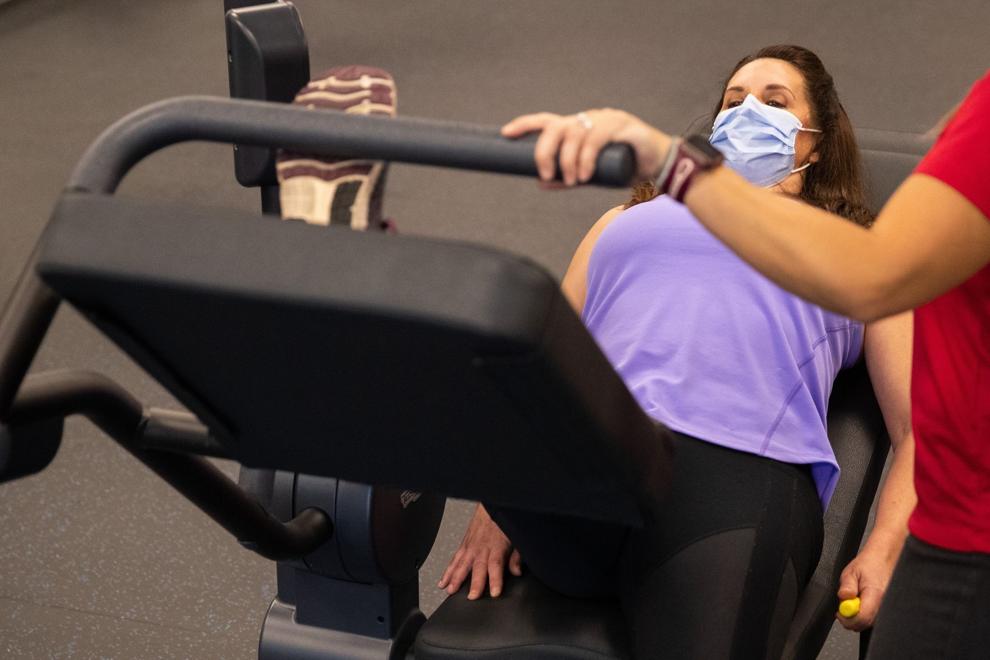 While most people infected with the novel coronavirus recover quickly with no lingering effects, Thiele, 51, is one of an unknown number who report continued symptoms weeks, even months, after their initial illness.
Some of these COVID-19 "long-haulers" have battled back after long hospitalizations and even time on ventilators, which come with their own side effects and recovery challenges. Others, like Thiele, largely have ridden out the illness at home, with varying degrees of medical intervention.
At six months on the national stage, however, little is known about the long-term course of COVID-19. One thing has become clear: While SARS-CoV-2 initially was labeled a respiratory virus, doctors worldwide since have noted effects not only on the lungs but also on the heart, kidneys, brain, skin and even blood vessels throughout the body.
"There is a lot we don't know about this guy," said Dr. David Quimby, an assistant professor of medicine at Creighton University and an infectious diseases physician with CHI Health. "We have half a year of experience."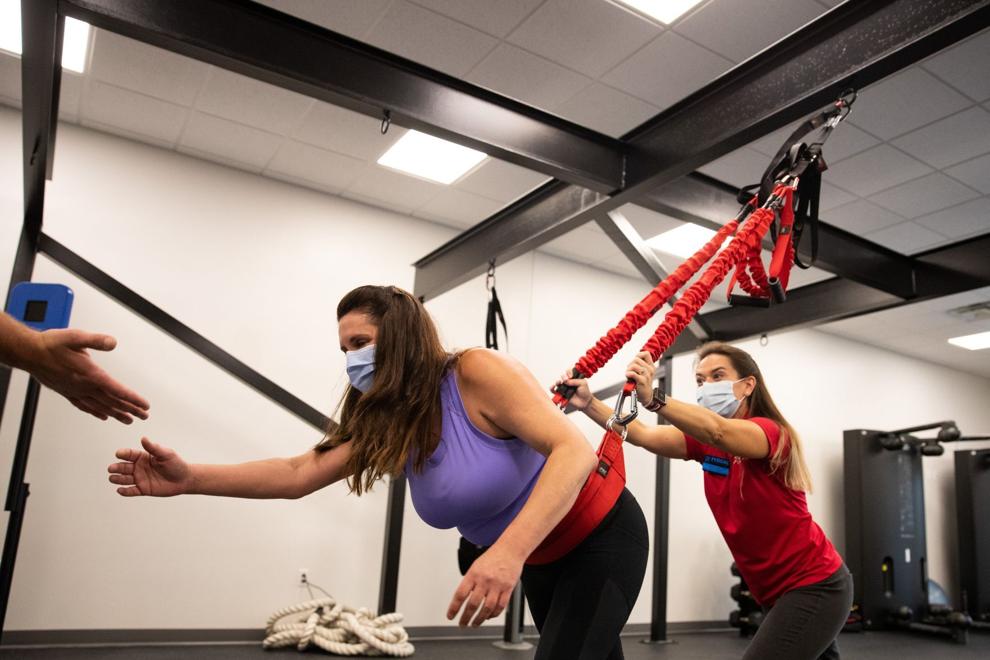 But there is emerging evidence that the virus can cause long-term effects, said Dr. Matthew Rizzo, chairman of the University of Nebraska Medical Center's neurological sciences department. He also serves as chairman of the American Brain Coalition, which is made up of about 100 medical, scientific and patient organizations working to better understand the brain. He recently led expert briefings the organization held with the Congressional Neurosciences Caucus on both the neurological and the mental health consequences of the virus.
Viruses, in fact, long have been known to cause lasting effects, although such cases typically are rare. West Nile virus and the original SARS, among others, can cause encephalitis, an inflammation of the brain. Other viruses, including those that cause the common cold, influenza and mononucleosis, can cause myocarditis, an inflammation of the heart. Now COVID-19, too, has been linked to the condition, a connection that has been cited as a factor in decisions by the Big Ten and other college athletic leagues to pass on fall sports for now.
"I would be surprised if there wouldn't be some people with long-term effects," Rizzo said. "I think it's going to be a minority. I think it's a real thing. I think it's a concern. … We just don't know yet because there hasn't been enough time to know the outcomes."
How long it takes to recover appears to depend on how sick a patient gets. According to Harvard Medical School, most people with mild cases appear to recover within a week or two.
However, results of a recent survey published by the federal Centers for Disease Control and Prevention suggest it may take some people longer to bounce back. The telephone survey found that one-third of adults who had symptoms but weren't hospitalized had not returned to usual health two to three weeks after their positive test. Among young adults who weren't hospitalized and had no underlying health conditions, nearly 1 in 5 hadn't returned to normal health within that time frame.
Also still unknown is exactly what's causing lingering symptoms, Quimby said.
Fatigue, for instance, could be attributed to heart damage or post-inflammatory syndrome, in which the body remains inflamed and reactive after an infection, he said. Depression also could play a role, although that's not likely the cause in most cases. Brain fog often appears to go with fatigue.
Researchers, however, are beginning to compile the kinds of information they will need to address such questions. A regional research collaborative headquartered at UNMC, one of 11 across the country, just received funding to create a national registry for patients who contract COVID-19, Rizzo said. The groups also will work with another national research collaborative.
Among other initiatives, the university also will be involved in a National Institutes of Health program that will collect data from patients' electronic health records in a database that researchers can use to search for patterns among thousands of patients.
Nebraska Medicine, UNMC's clinical partner, is setting up a post-COVID-19 cardiovascular clinic where doctors can see patients with heart questions. Patients most likely will need to meet certain criteria and have a referral from their doctor.
CHI and its parent, CommonSpirit Health, are creating a database of patients, symptoms and treatments to learn more about the virus and its effects. For now, however, Quimby said, all doctors can do for patients experiencing lingering issues is to treat their symptoms.
Erin Bryant, a physical therapist with Fyzical Therapy, said the body and the brain have the ability to heal with time. In Thiele's case, she said, muscle memory and her former level of fitness will aid her recovery.
The therapy practice currently is working with three patients who have had COVID-19, including Thiele. All three cases are different, and all will require different treatment.
"There's no cookie-cutter for this," she said.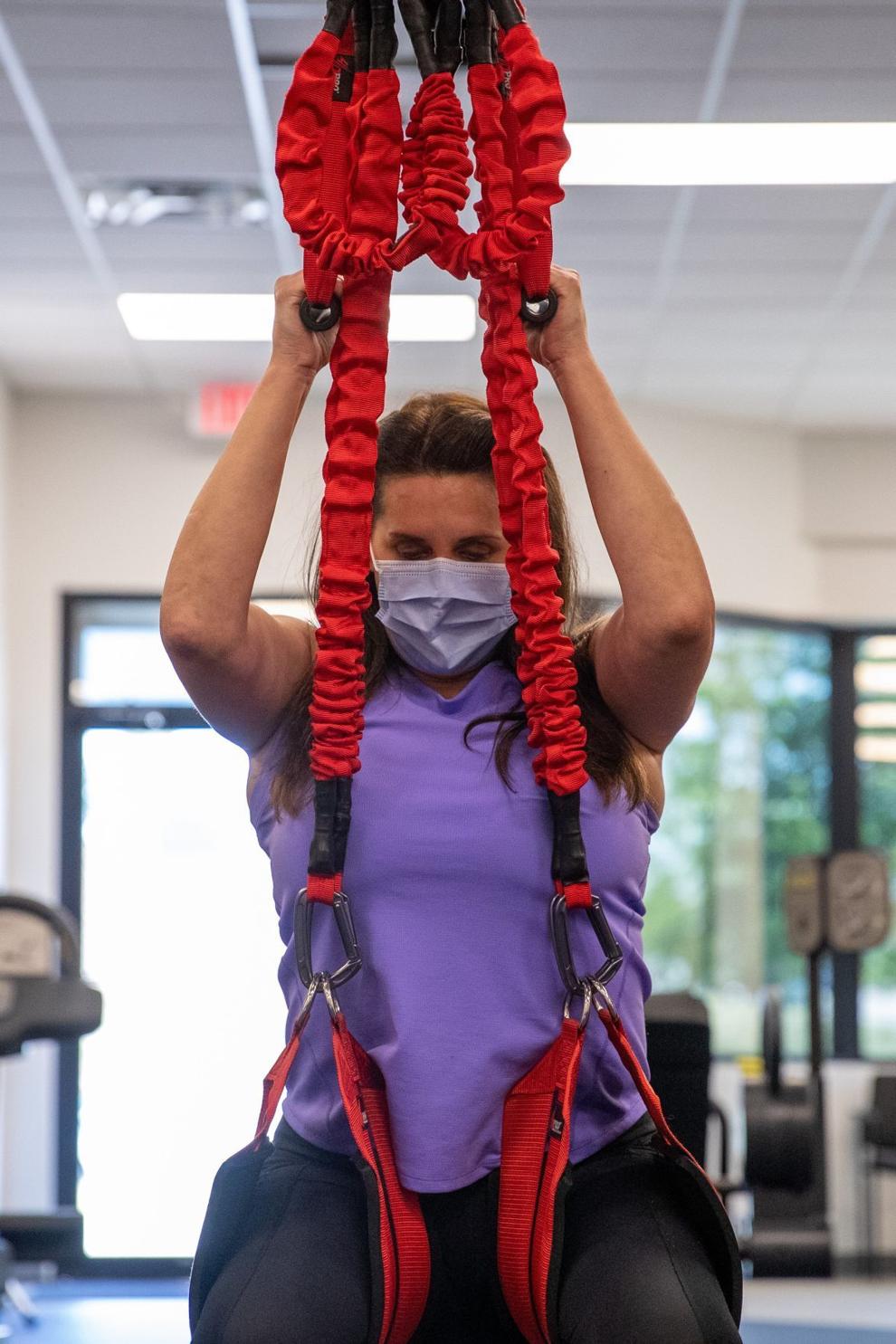 Meanwhile, support groups for patients who have had COVID-19 have formed on Facebook and other forums. A group called Body Politic, which includes COVID-19 survivors, also has been involved in research.
Thiele has written about her situation on Facebook. She said doctors believe the virus triggered an autoimmune disease that has affected her mobility.
"In the beginning, I was really trying to educate people to take this seriously," she said. "Now it's like, 'Look what it's done to me. You guys really have to take it seriously.' "
Steve Schrader, too, has had a long road back.
Now 65, the La Vista man started in mid-March to experience symptoms, which he attributed to allergies. Those symptoms morphed into chest congestion and what he thought was a sinus infection. Schrader, who has asthma, battled it for a couple of weeks, as he usually does with chest congestion, including using a nebulizer.
But when he got to the point where he was out of breath after just a few steps, his wife took him to a Nebraska Medicine urgent care. Staff told him to get to the ER right away. His oxygen levels were dangerously low.
Both he and his wife thought he'd be at the hospital for a few hours. Instead, he was admitted and placed on a ventilator that night.
Around Easter, doctors told his wife to begin making funeral arrangements. But before she could meet with his pastor, Schrader started showing signs of improvement. He stayed on the ventilator for 19 days and was discharged after 37. He spent two more weeks at Madonna Rehabilitation Hospital in Omaha, followed by eight weeks of outpatient rehab.
Schrader said he initially had a lot of side effects, including difficulty getting enough oxygen. He was diagnosed with diabetes, but diet and exercise eliminated that. Most of the rest of his side effects have improved as he has gotten stronger and regained muscle and endurance.
However, the ventilator put stress on his heart. While one potential problem was ruled out, he does have an issue with the electrical part of his heart. Two weeks ago, he got a pacemaker. He's also still experiencing tingling and numbness in his feet, legs and one arm. But he no longer needs supplemental oxygen, and he figures he's between 75% and 80% back.
"What I'm waiting to find out is if this is something that will go away in time … or is it something I'm going to have to live with," Schrader said.
During his recovery, he has spoken with a few others who have had the virus, including a couple with situations similar to his. Afterward, they have seen some additional symptoms or some that just weren't getting better.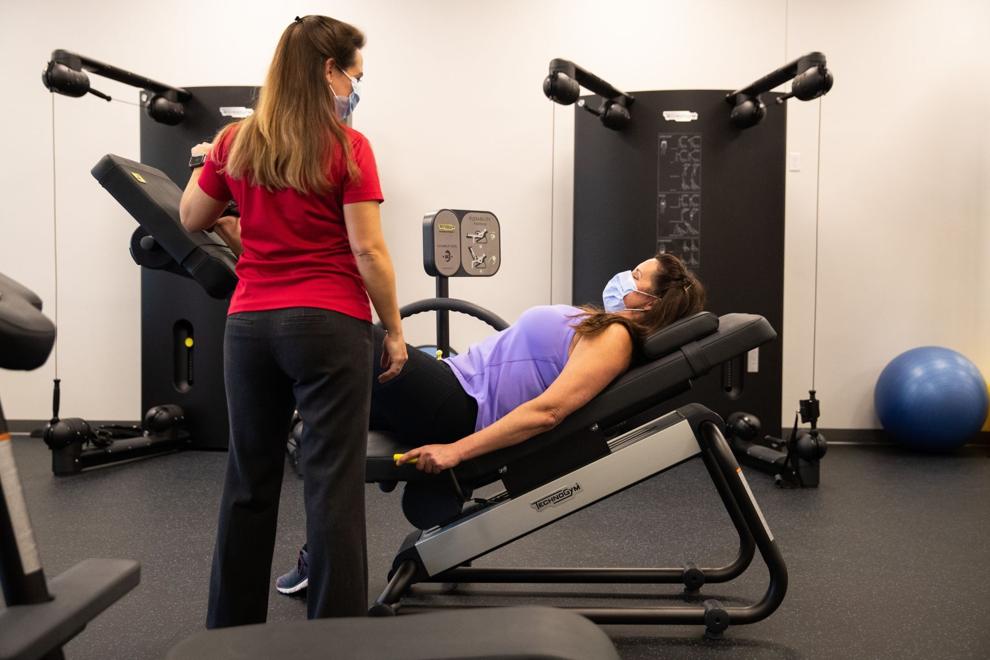 But he said he believes in keeping a positive attitude. He considers himself a miracle, his recovery due to the efforts of numerous prayer groups and Nebraska Medicine doctors and nurses.
"I've not been the most patient person," Schrader said. "But I look at things a little bit different now. I'm probably a little more patient. I realize it could be a year, it could be two years. … Nobody can tell you. Everybody's story is a little different. The thing is they just don't know."
However, even some people with COVID-19 who haven't spent long stretches in the hospital have reported lingering symptoms. A report in Science magazine lists fatigue, racing heartbeat, shortness of breath, achy joints, foggy thinking, persistent loss of the sense of smell and organ damage.
Chryssanthie Kourousis of Bellevue said she still suffers from fatigue and has a sore throat every day, as well as numbness in her feet and a tingly feeling from her knees down. Same goes for her hands.
The 49-year-old developed a sore throat in April. She went to an urgent care and tested negative for strep throat. But her throat kept getting worse and was joined by a headache.
One morning, she awoke to find every joint in her body hurt, and she couldn't raise her head off her pillow. She got a nasal swab test. A couple days later, the Sarpy/Cass Health Department notified her it was positive. She was never hospitalized, although she did go to an ER once.
She said she didn't really feel better until mid-May, although she still cycles through symptoms. Her doctor told her her body is inflamed, that it fought the virus so hard it doesn't know how to shut off.
While a 25- to 30-mile bike ride used to be nothing, Kourousis said she hasn't had the energy to take the used bike she got this spring for adjustments, much less go for a ride.
"After a couple weeks of the flu, you're back to yourself," she said. "I feel like I still have it, but I know I don't. I'm watching summer go by, and it feels like I'm missing out."
Quimby said doctors don't yet know how long such symptoms might last because there aren't many patients who have had them for more than six months.
Even determining recovery isn't entirely clear-cut. Douglas County Health Department staff call those who have tested positive three weeks later and ask whether they are feeling back to normal health. If not, they call back in another week and every week after that. As of Friday, the county had confirmed 9,115 residents recovered of the 13,150 who have tested positive since the outbreak began. At the state level, 25,009 of the 33,101 Nebraskans who had tested positive were listed as recovered.
However, not all of the more than 4,000 Douglas County residents who haven't been confirmed recovered are necessarily suffering lingering symptoms, said Dr. Anne O'Keefe, senior epidemiologist with the Douglas County Health Department.
That group includes some people the department hasn't been able to contact, as well as some who haven't yet hit the three-week mark. The department, she said, does plan to look further at those reports to explore how long it is taking people to recover and to learn what symptoms they are experiencing.
"The take-home is basically that it exists," Quimby, the CHI physician, said of the long-term symptoms. "People aren't making it up. We just don't know what's causing it, and we don't have a lot right now other than just treating symptoms. And as time goes on, we might have more information as we see how people evolve through it."
Photos: Our best staff photos of August 2020


Photos: Our best staff photos of August 2020
Football season returns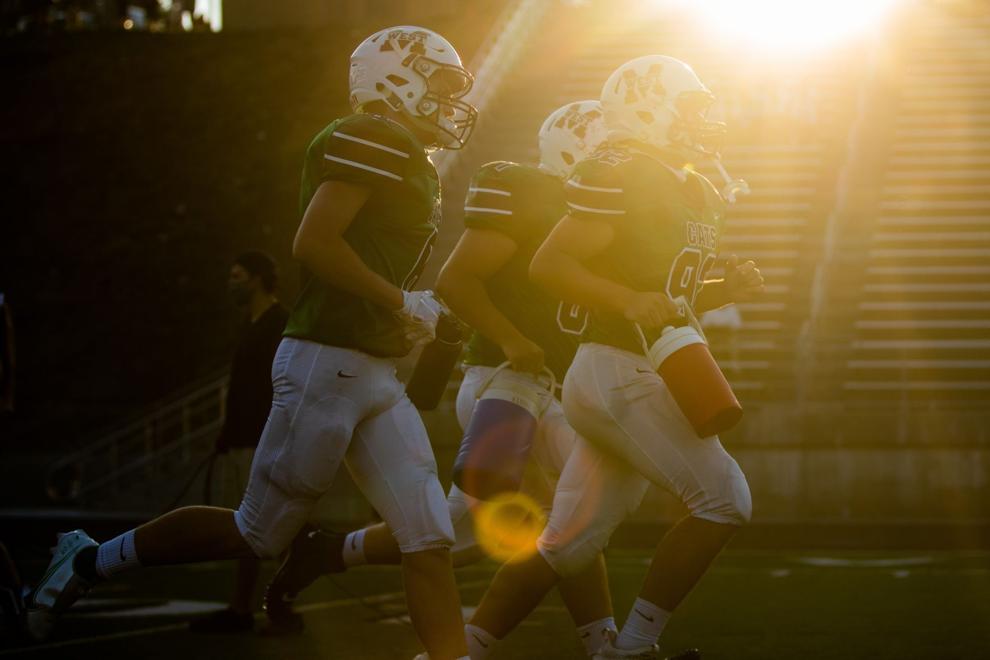 Football season returns
Volunteer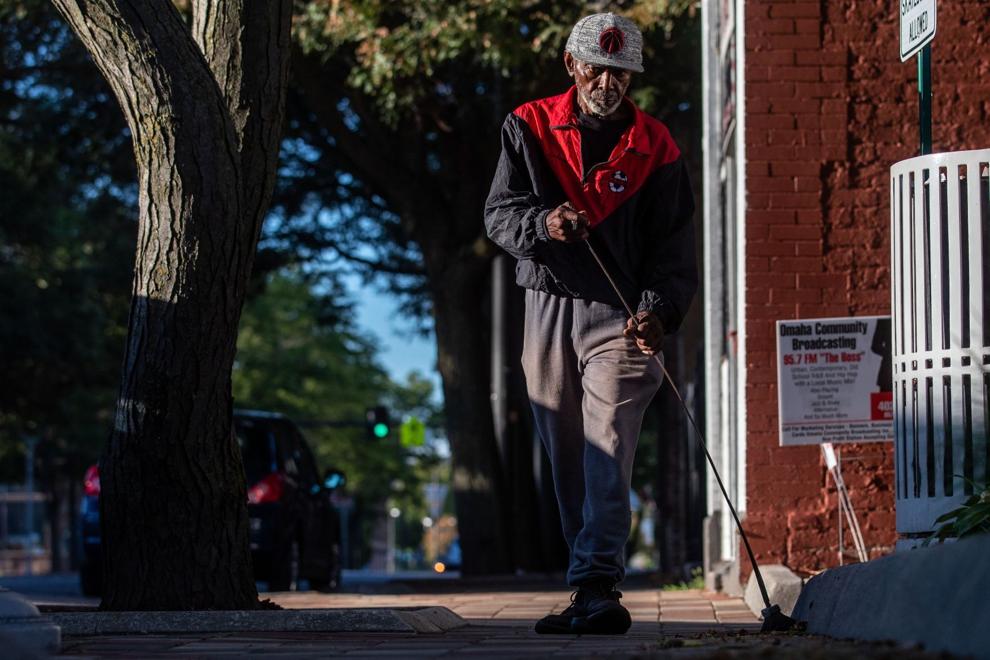 Heron
Protest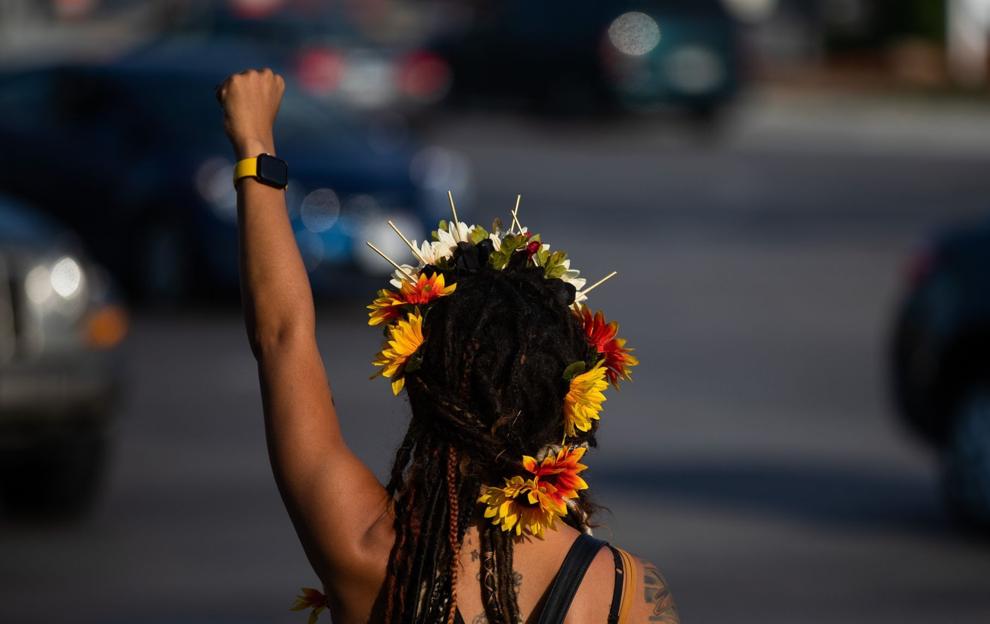 Vet Funeral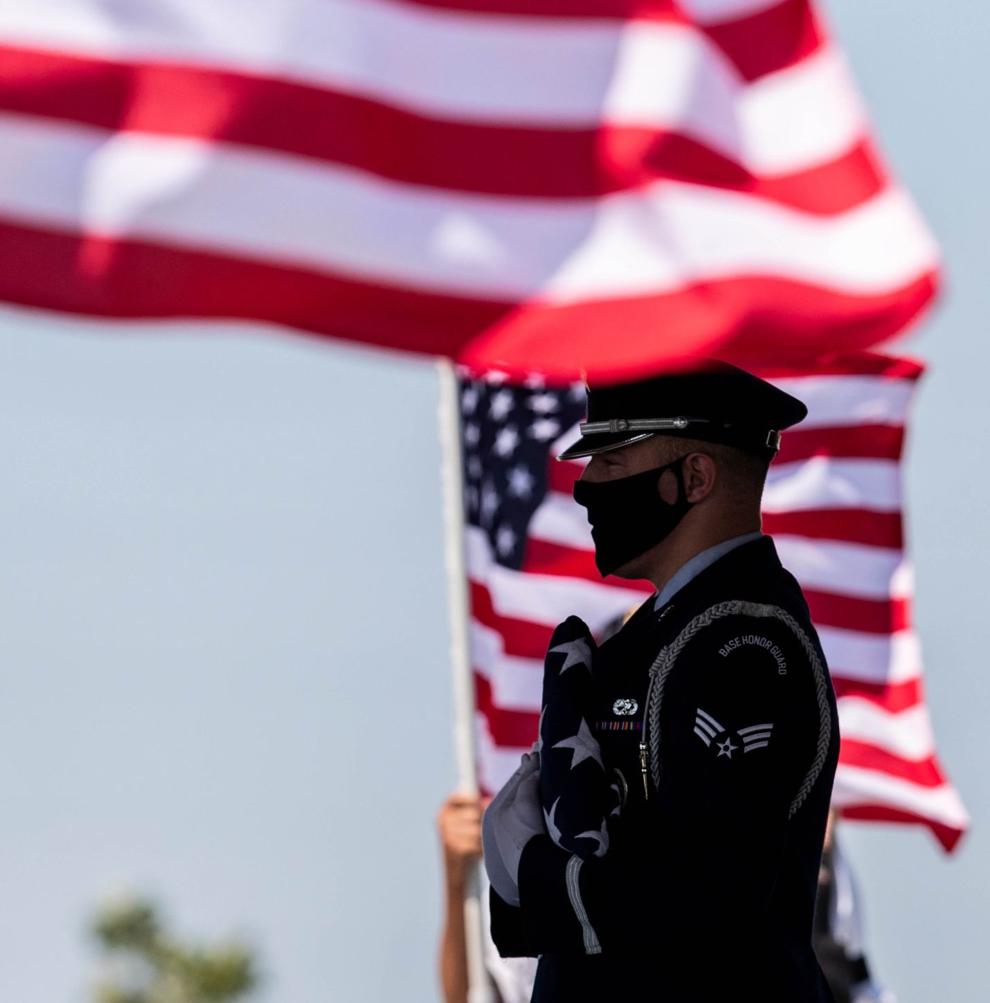 Union Omaha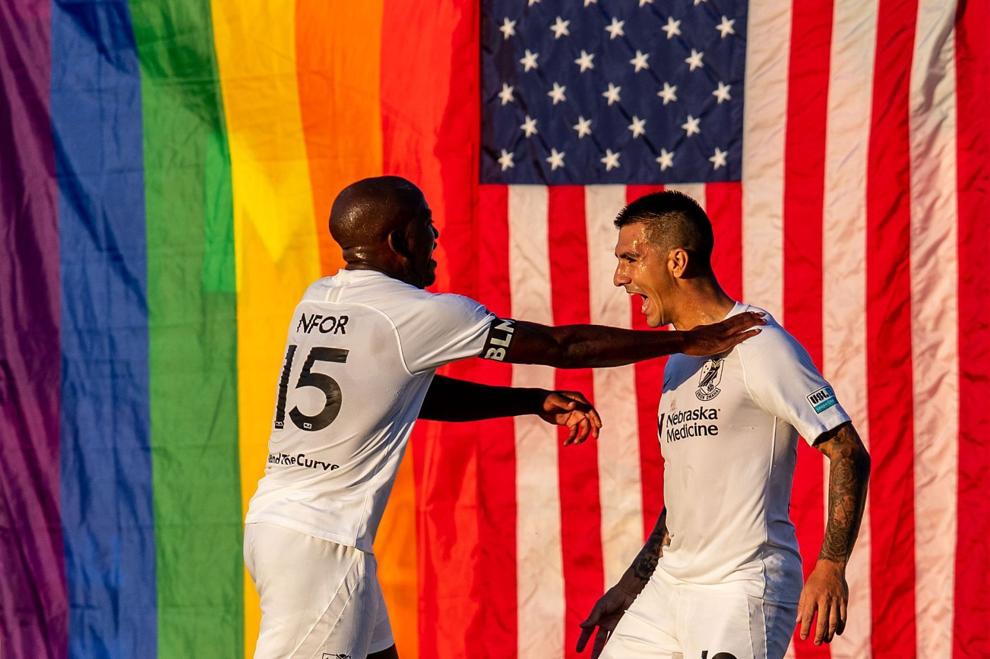 Lake Fun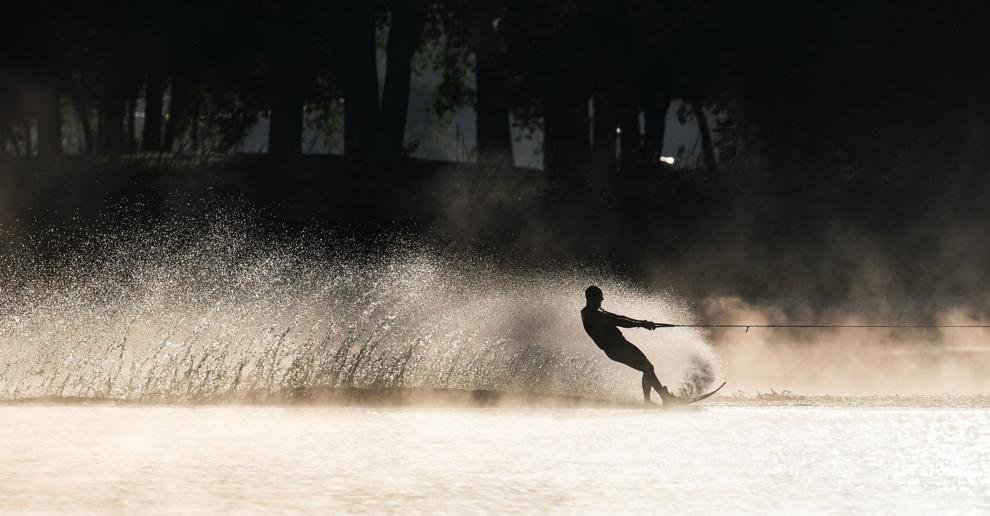 Ernie Chambers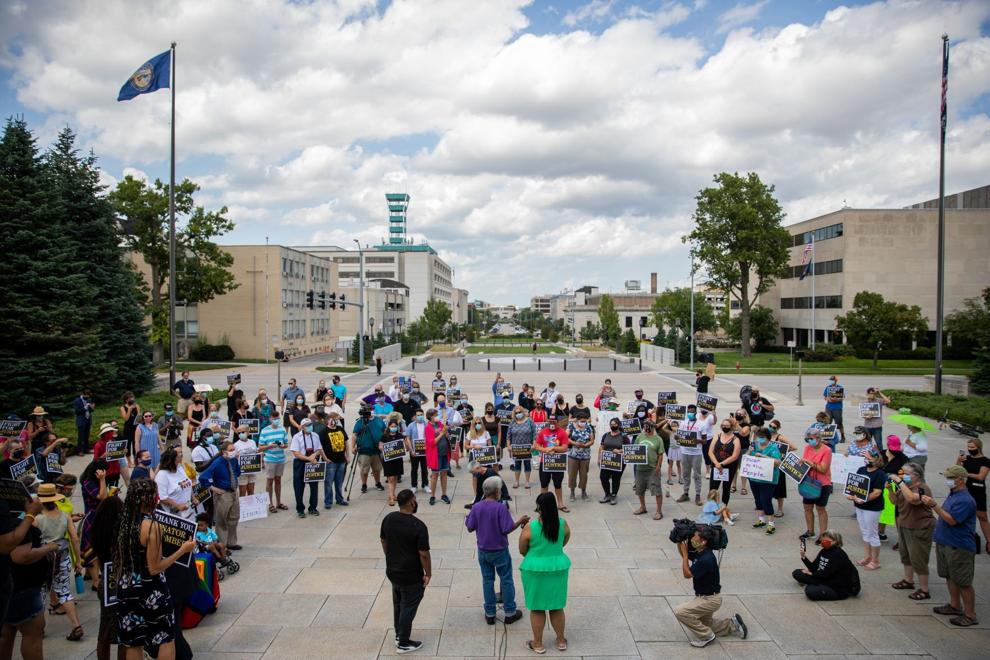 Softball Preview
Homeschool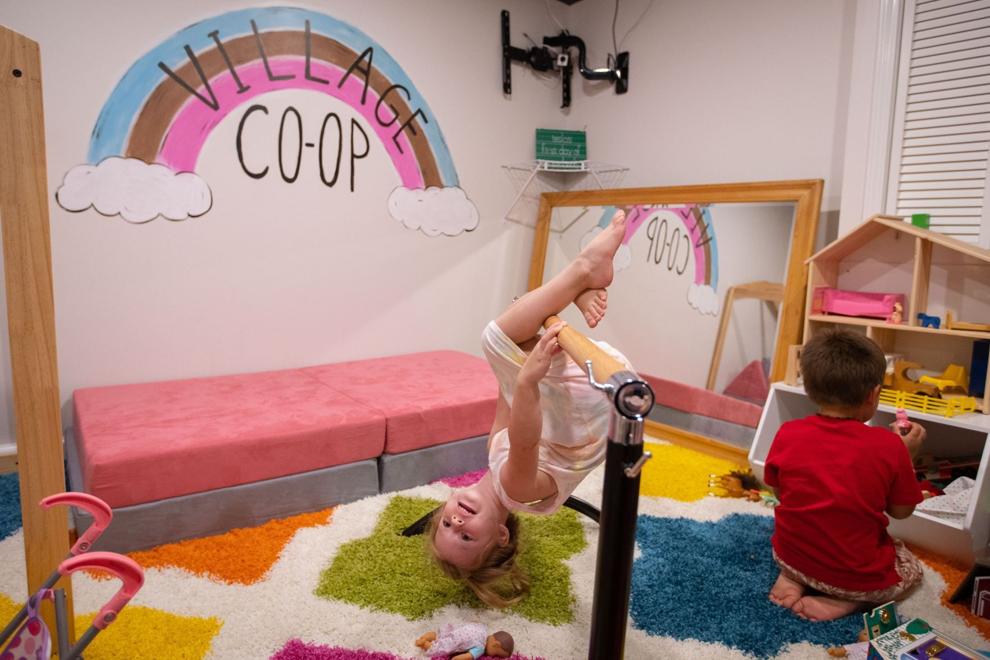 Education Co-op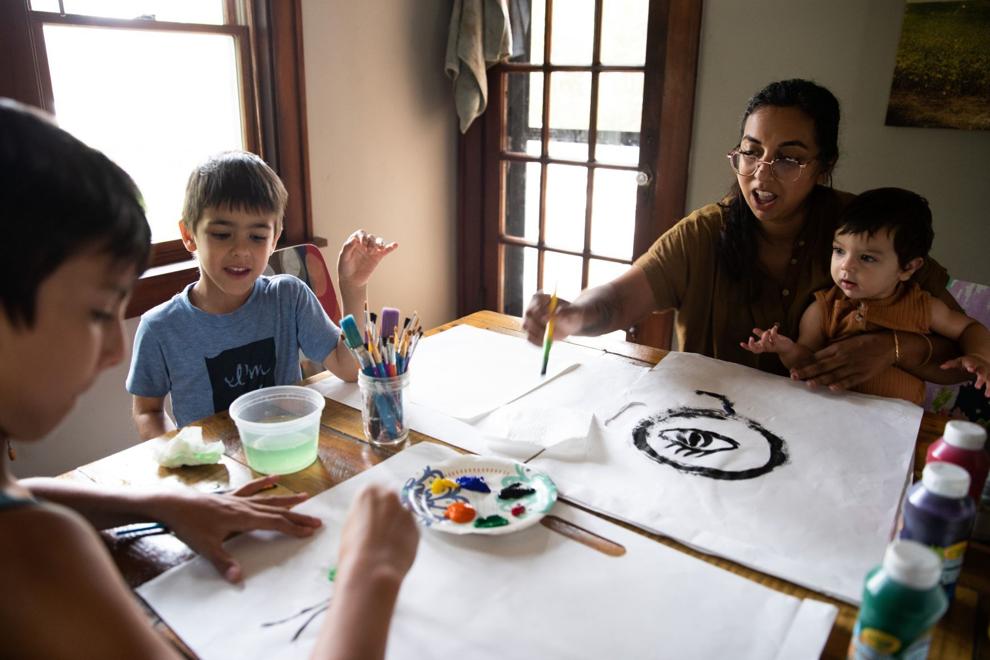 Old Market Protest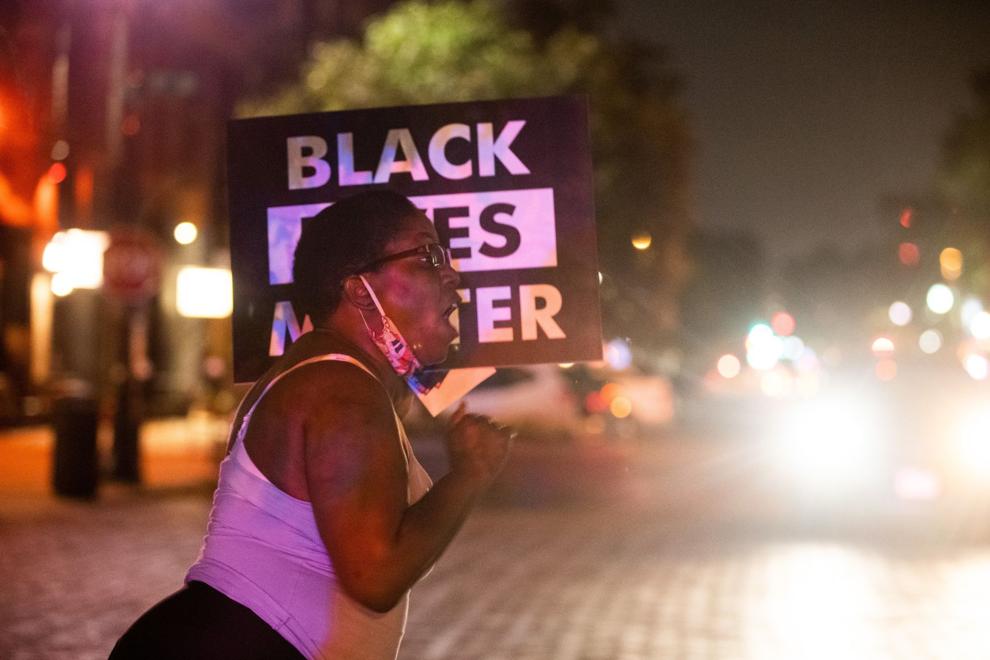 Old Market Protest
Disc Golf
Educators Mask Mandate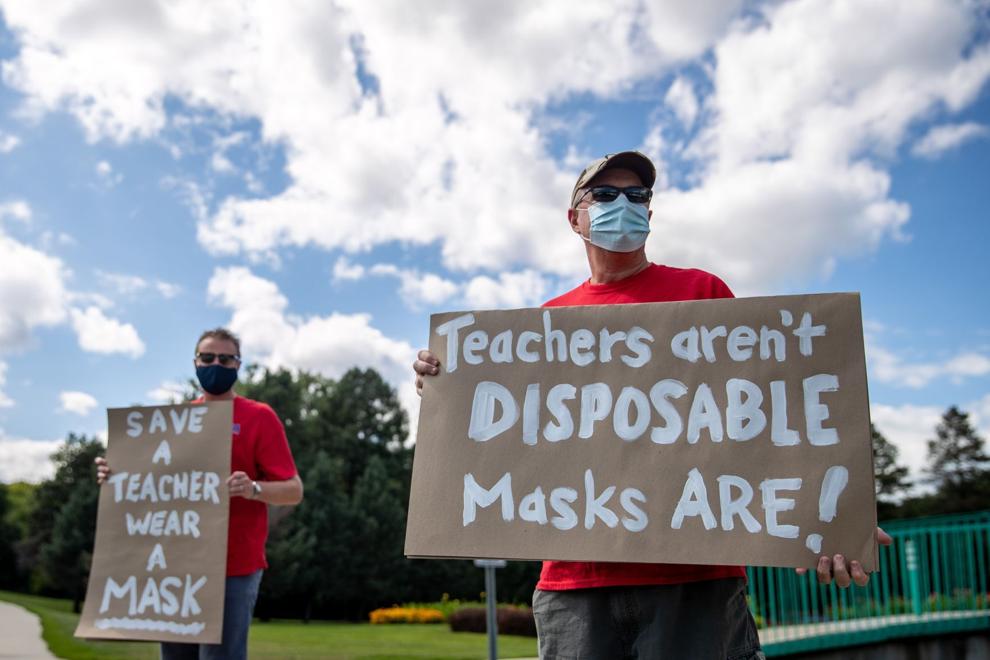 Educators Mask Mandate
Bounce House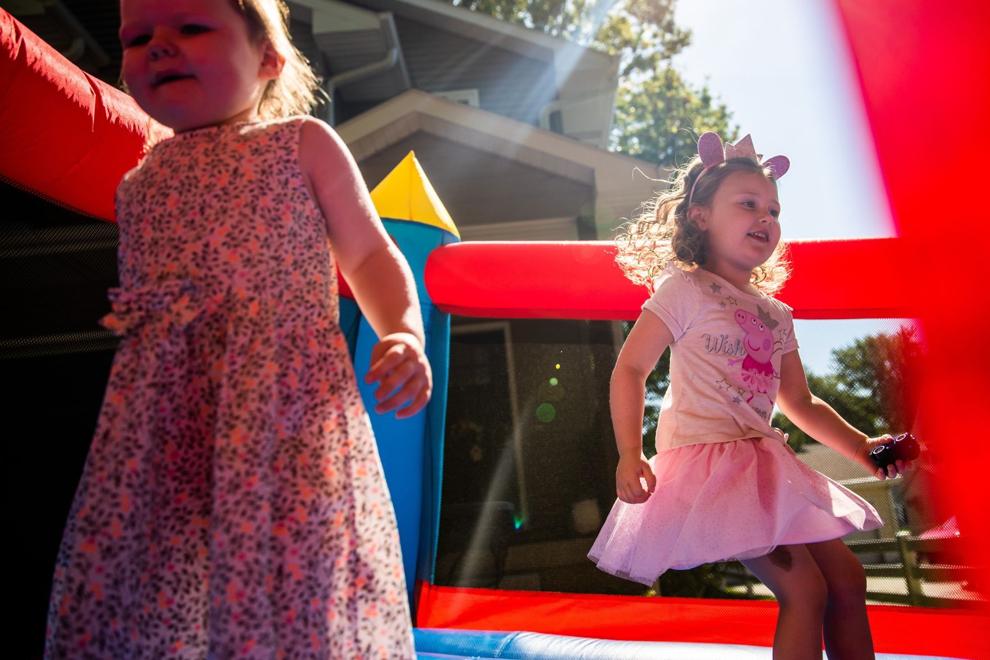 Union Omaha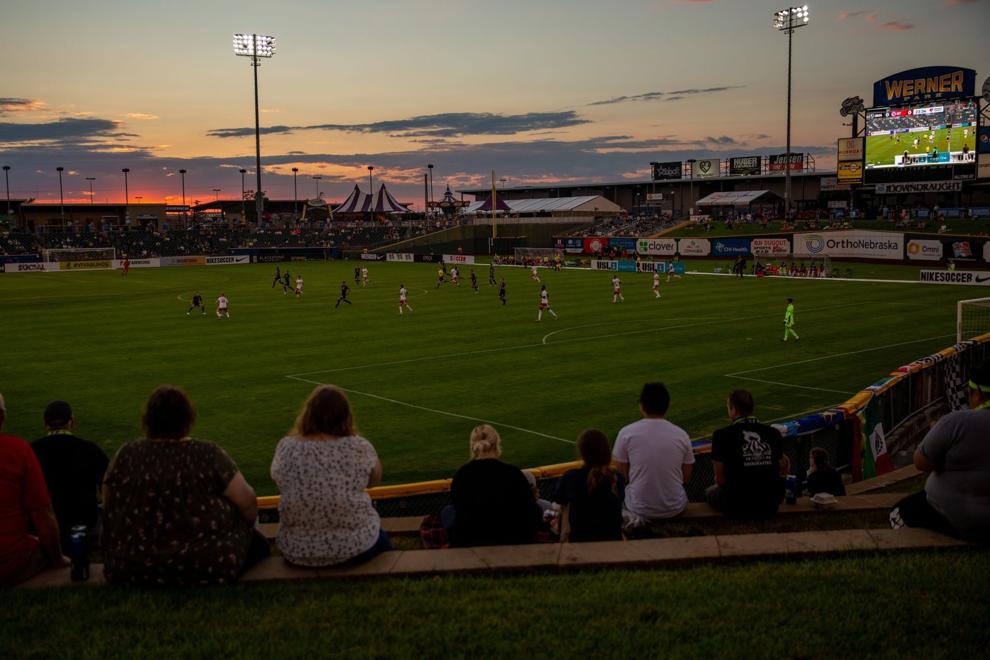 Union Omaha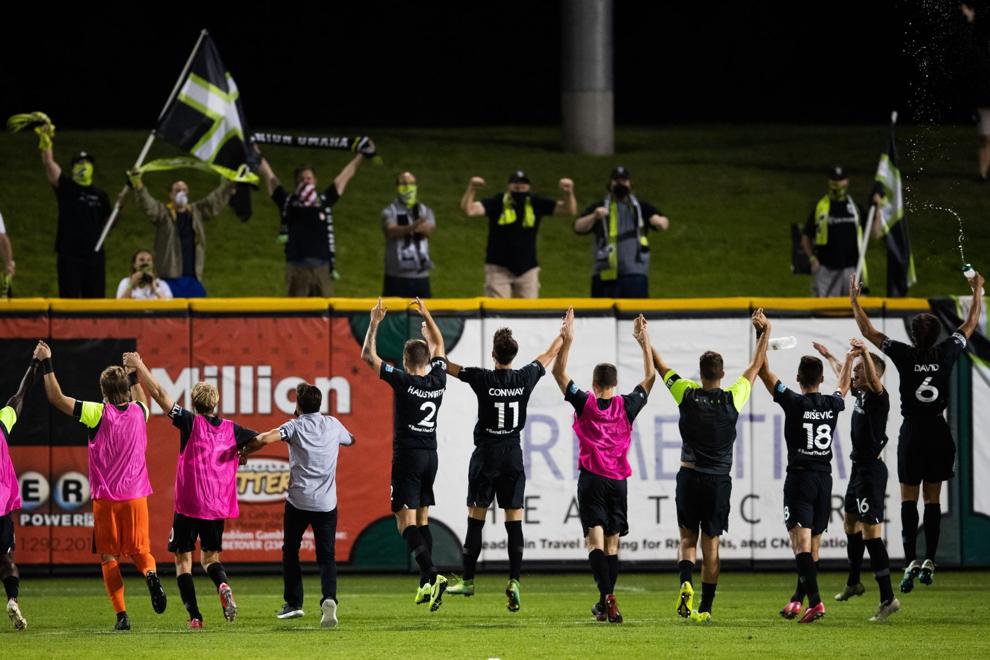 Union Omaha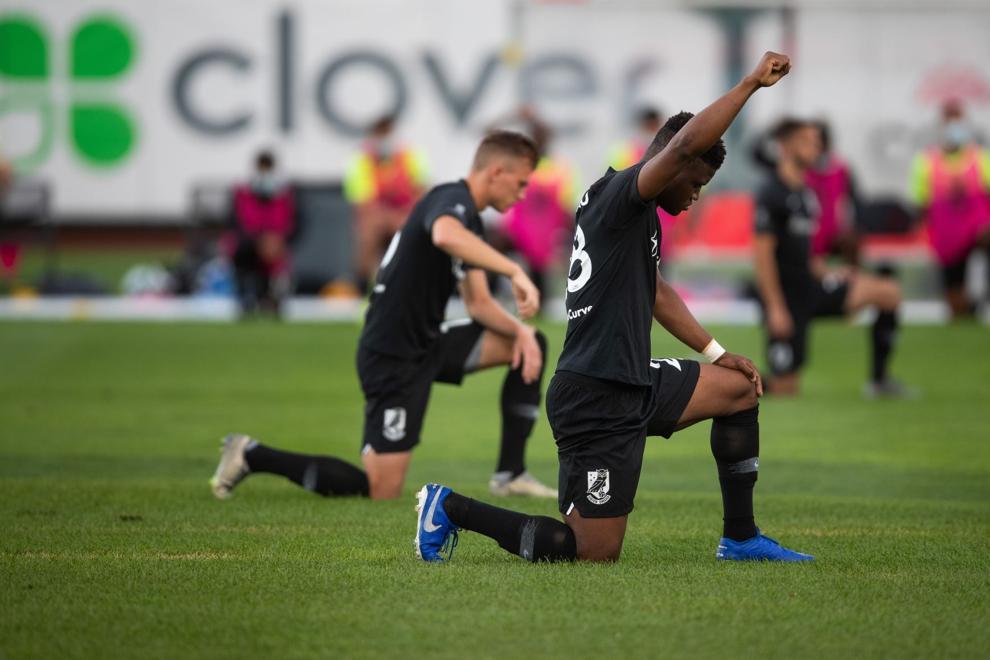 Union Omaha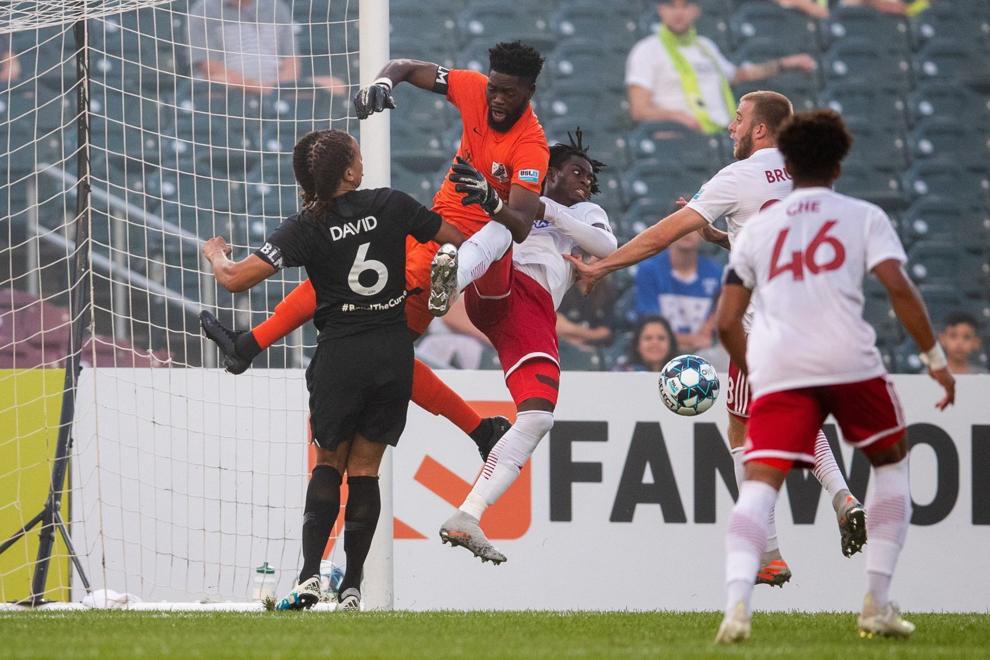 Pinnacle Bank Championship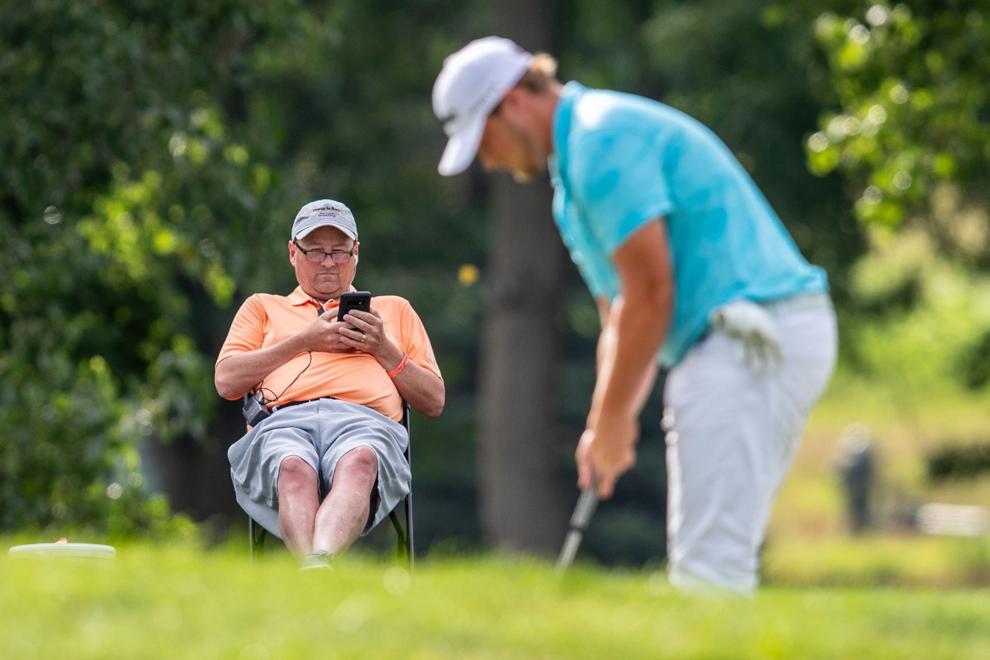 Pinnacle Bank Championship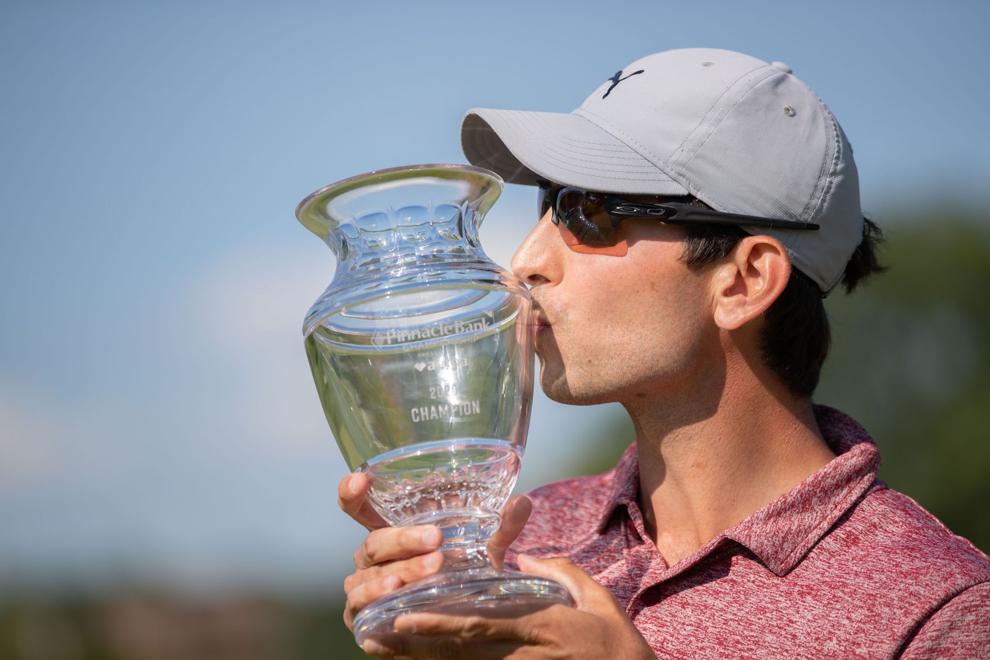 Sourdough bread baking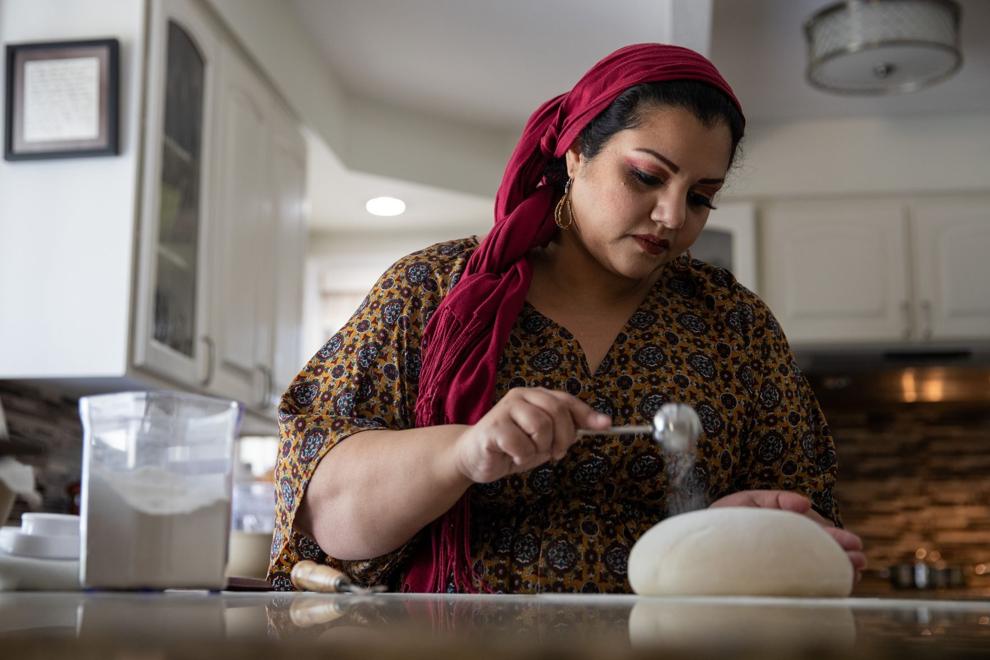 Grind It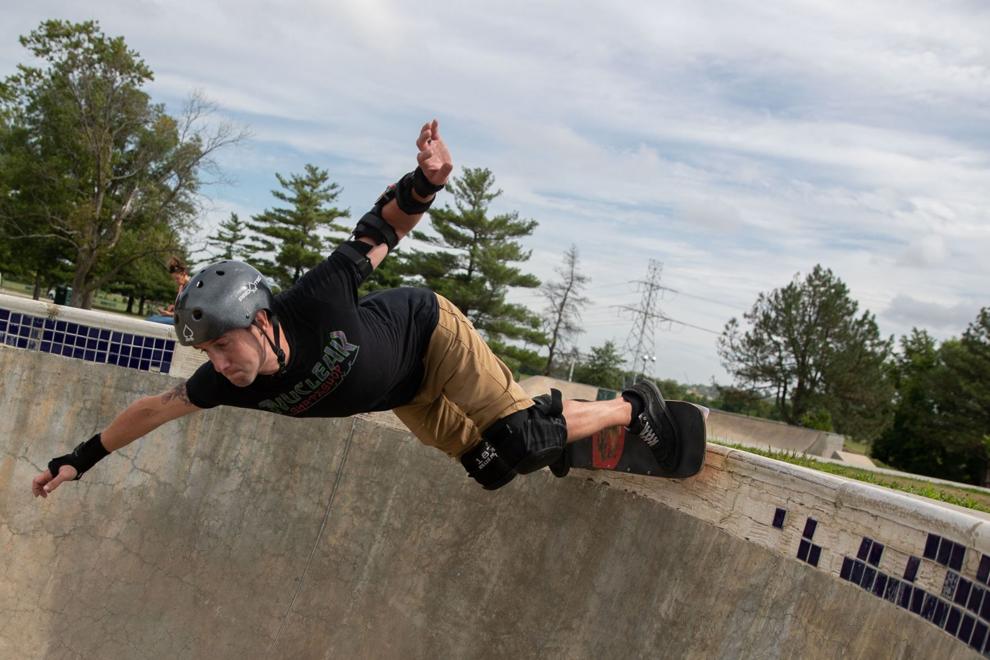 Metro Baseball
Metro Baseball
Search