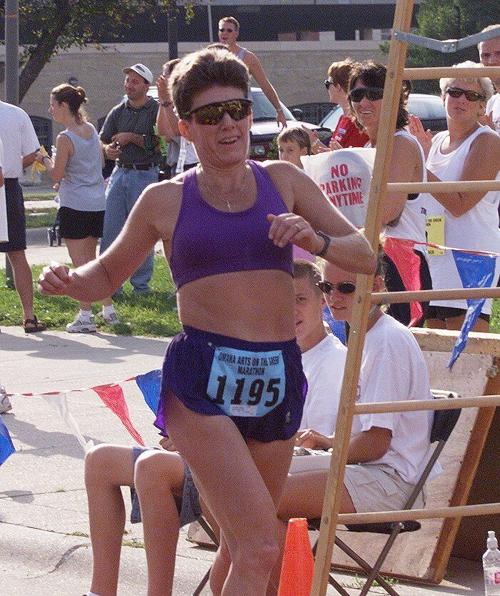 Marla Rhoden says she'll be happy just as long as she crosses the finish line.
The veteran runner has crossed the Lincoln Marathon's finish line more than a dozen times before, winning once. But completing the half marathon on Sunday will be special. The race serves as Rhoden's return to running after more than a year off due to a host of health issues.
Rhoden, who is from Topeka, Kansas, will tackle the half marathon along with about 3,500 others. About 1,000 participants will run the full marathon. And about 40 elite athletes are registered to compete.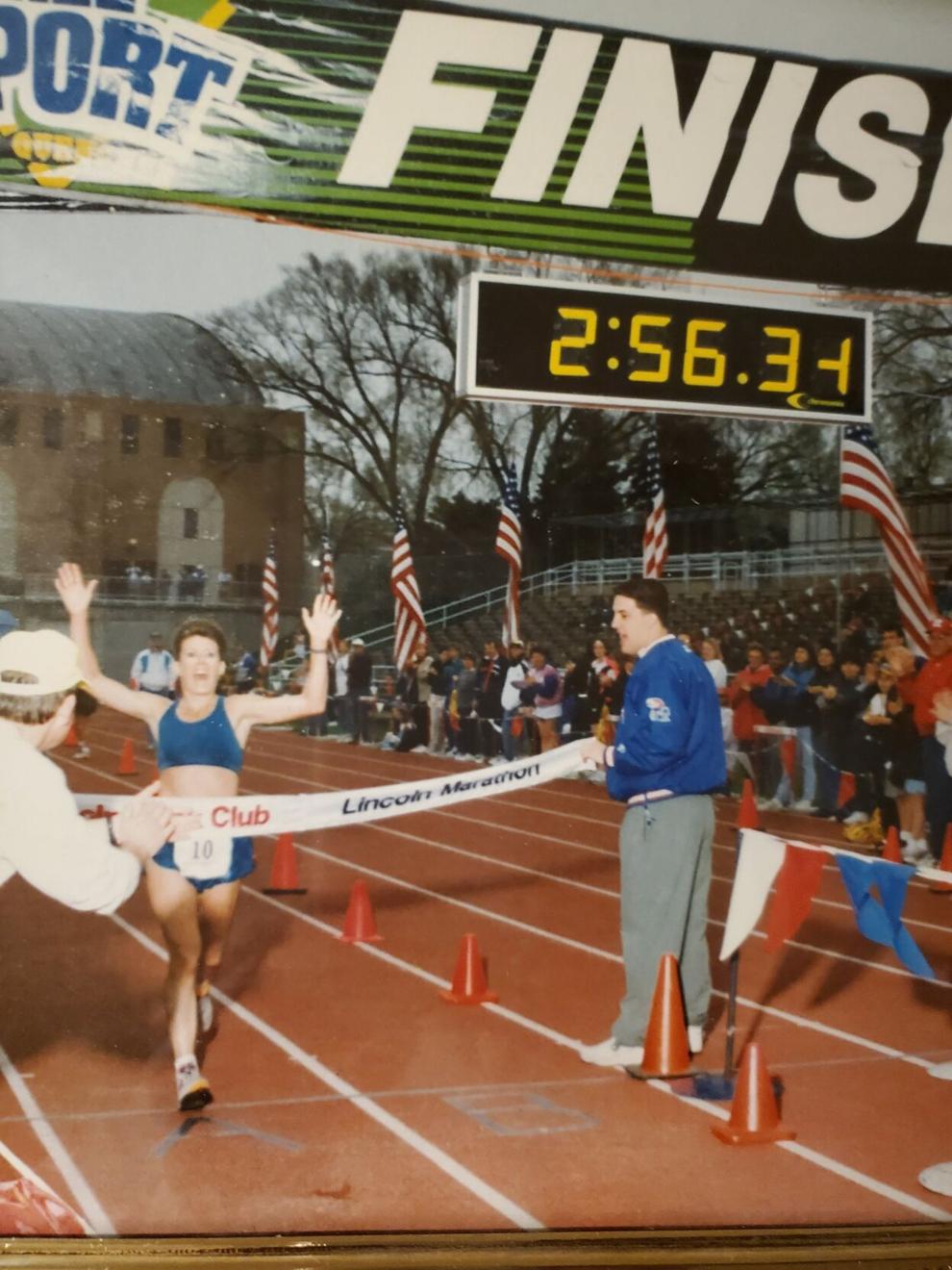 The 65-year-old is using this year's race in Lincoln as a way to get back to her running routine.
In February 2020, Rhoden passed out 6 miles into her daily run with a friend. Ten days later, it happened again. She was with the same running buddy, but this time they were 12 miles in.
Rhoden hit her head in both falls. The second fall led to 21 stitches near her left eye.
"Until they could figure out what was making me pass out," she said, "I was scared to try it again."
Doctors later diagnosed Rhoden with an irregular heartbeat. She's on medication for the condition and has a heart monitor implanted that can track any issues.
So far, Rhoden said, she hasn't had any other incidents.
"It just took me a long time to get to the mental state where I even thought about running again," she said.
Rhoden started running on the treadmill and using an elliptical machine. But she later was sidelined by a cough and other cold symptoms, inflammation in her right foot and a migraine-like headache that lingered for months.
Rhoden's cardiologist gave her the go-ahead to try running outside again. She said she's not ready to stop.
"Running has meant so much to me," she said. "It gives me a feeling like nothing else does. That's what I've been missing."
Rhoden first ran the Lincoln Marathon — her first 26.2-mile race — in 1983. For several years, she and husband Brad returned to compete in Lincoln. Rhoden's win came in 1995, when she ran the course in 2:56:32. The win came three weeks after she ran a personal best — 2:50:48 — at the Boston Marathon.
Rhoden has 195 marathons under her belt, including 17 Boston Marathons. She's won another local race — the Omaha Marathon — a handful of times.
Earlier this year, Rhoden accepted an invitation to run the Lincoln Marathon. But issues with her foot caused her to drop to the half.
Rhoden said she'll be doing a mix of walking and jogging on race day, accompanied by her husband.
"I could very well be the last-place finisher in the half," she said. "But the thought of going to Lincoln is what's kept me trying. This is going to get me going again."
At the race, runners will be required to wear a mask until they cross the starting line and again shortly after finishing, said Ryan Regnier, president of the Lincoln Track Club. No spectators will be allowed at the finish line.
Runners will start in waves, with the first group starting at 7 a.m. and the last group at 7:55 a.m. Sunday's forecast calls for a high in the low 80s; it's expected to be in the low 60s at the start of the race.
"We're hoping that we do a nice, really safe job this year so people are confident in the event," Regnier said. "My goal is to get (the race) back to where we have been as quickly as possible."
---