Runners who sign up for any of the Nebraska Marathon races could see their entire entry fee go to charity during a 24-hour window.
The Nebraska Marathon, set for Oct. 3, includes a full marathon, half marathon and 5K. The charity promotion runs from 7 a.m. Friday to 7 a.m. Saturday.
The coronavirus pandemic has been tough on businesses and charities, said Ryan Sutter, race co-director.
"We know how important they are to our community," Sutter said. "We wanted to give back, and we know it's been a tough year and a half. We thought we had a great vehicle to be able to help them all out."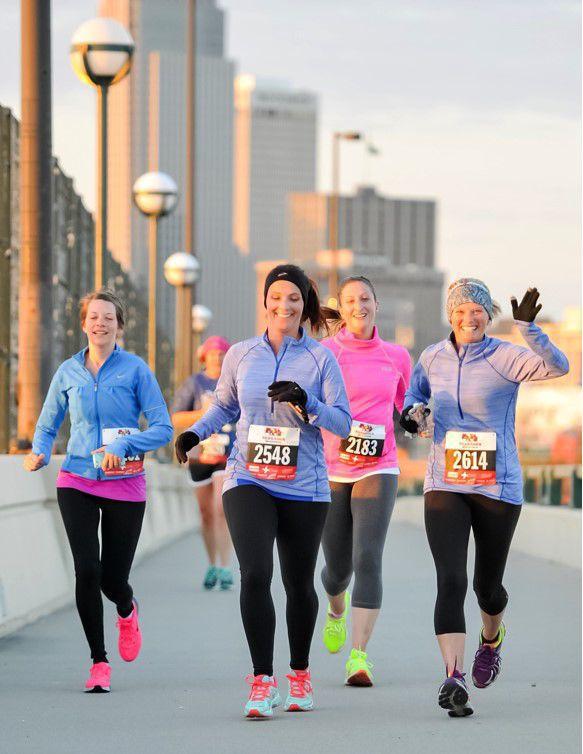 The first 100 participants to sign up will see 100% of their race entry fees go toward charity. The next 50 will get 50% donated and anyone after that will get 10% donated. Runners can choose from four charities — Pediatric Cancer Action Network, Cystic Fibrosis Foundation, Abide Omaha and First Tee Omaha.
The Nebraska Marathon, in its seventh year, will start in Papillion's Walnut Creek Recreation Area. From there, runners will head north on the West Papio Trail. Marathon runners will continue on the Keystone Trail before heading back to the recreation area.
The route is the same one organizers adopted last year. The races typically have taken runners through downtown Omaha and along the riverfront, but construction made tweaking the courses a challenge, Sutter said.
"The people in Papillion were super helpful, super welcoming and made it really easy for us to make that transition," he said.
Eventually, Sutter said, organizers hope to bring the race back to its Omaha route.
Last year's race drew about 600 runners. Race organizers hope to come close to that same number this year. Registration typically falls between 900 and 1,000 runners.
Similar to last year, runners will be asked to mask up in the starting area before the race. Runners also will start in waves with smaller groups so the course doesn't become too congested.
The Nebraska Marathon is the last of three marathons in the Omaha metro area in successive weeks. The Omaha Marathon is set for Sept. 19, and the Heartland Marathon is scheduled for Sept. 26.
---