Kate Kilcoyne remembers the months-long ordeals her father and brother went through when they had open heart surgery in the 1970s.
The procedure involved cutting open their chests and breaking ribs. Since then, the Omaha woman has marveled at the advances she has seen in cardiology.
Last week, Kilcoyne got to experience one of those advances firsthand. She became the first patient in the United States to receive a new, stronger and more flexible heart stent designed for large vessels — and appropriately named Megatron — during a procedure at the Nebraska Medical Center. The next day, she returned to her home in midtown Omaha.
"It's just shy of miraculous what they can do," she said.
Kilcoyne was one of two women to get the new stent that day. The devices, developed by medical device-maker Boston Scientific, was approved last month by the Food and Drug Administration.
Like other stents, the Megatron is threaded through the blood vessels to the heart and placed inside a blocked vessel. Its job is to hold the artery open and allow blood to flow more freely. Stenting the arteries can offer an alternative to the more invasive open heart bypass procedure.
Until now, however, stents essentially have been a one-size-fits-all tool.
Both Kilcoyne and the other patient had big blockages in what's known as the left main coronary artery, a large vessel that supplies blood to about two-thirds of the heart, said Dr. Yiannis Chatzizisis, chief of interventional cardiology at the University of Nebraska Medical Center and an interventional cardiologist with UNMC's clinical partner, Nebraska Medicine.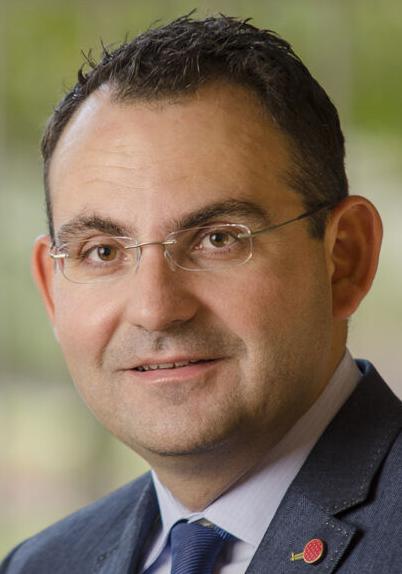 Not only is the new stent stronger and more expandable, its diameter can be adjusted, allowing one end to be narrower than the other.
"It's ideal on this left main intervention where we need a strong, stiff and expandable (device) to keep the arteries open," said Chatzizisis, who was instrumental in bringing the device to the medical center.
Dr. Daniel R. Anderson, chief of cardiovascular medicine at UNMC, said the new stent allows for more of a precision medicine approach. "These are big steps forward in the care of the patient," he said.
Chatzizisis said left main artery disease accounts for between 5% and 10% of blockages in the heart arteries. But the blockages are becoming more frequent as people live longer.
Such blockages can have serious consequences. Kilcoyne said she had been finding it more difficult to walk in her neighborhood. Walking the hills, in particular, caused chest pain and shortness of breath.
Chatzizisis said the second patient's pumping function had been significantly reduced because her heart was starving for blood.
"That's a major issue here," he said of the location of the women's blockages. "It has to do with their quality of life, it has to do with their survival as well."
Kilcoyne said she already as feels as if she will end up feeling better than she had been.
"It certainly was a wonderful opportunity, in that I needed it," she said.
---
Our best Omaha staff photos of February 2021