Jane Nincehelser had her first colonoscopy before she turned 30.
Doctors removed three precancerous polyps during the screening.
The early screening was prompted by Nincehelser's father, who died in 2012 from colon cancer.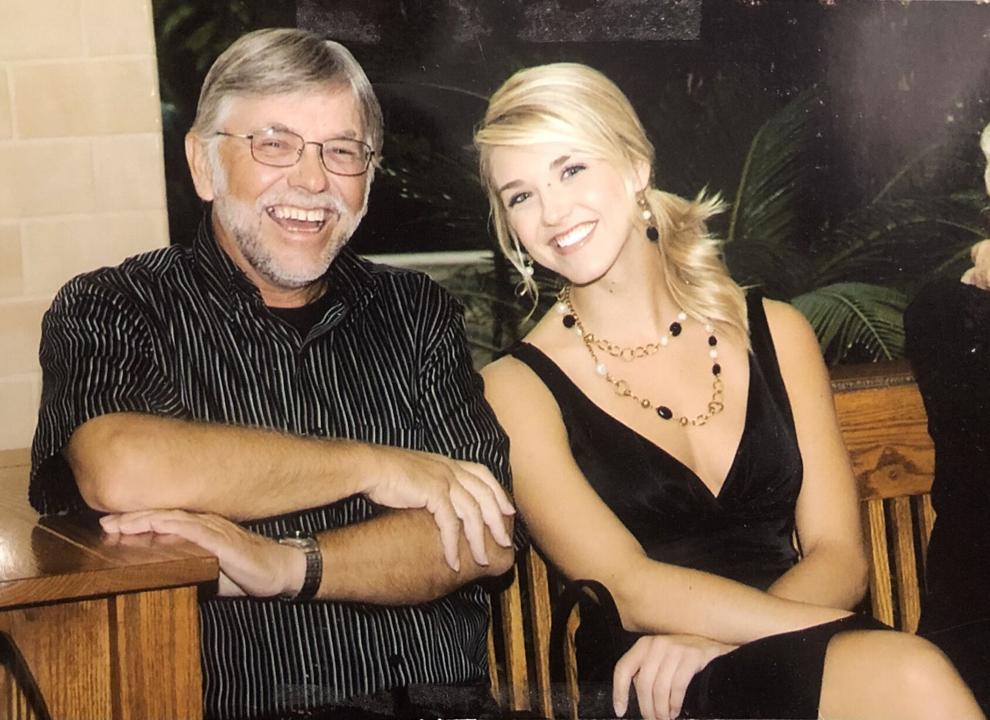 "It definitely lit a fire for me to take control of my own health," said Nincehelser, who lives in Oakland, Nebraska. "It is one of those diseases that prevention can make a difference."
Nincehelser, 34, will honor her father and raise awareness of the disease during this year's Boxer 500. The annual run and walk, hosted by the Great Plains Colon Cancer Task Force, raises awareness and funds to fight colon cancer. This year's event is Aug. 29 at Werner Park, 12356 Ballpark Way.
The event, in its 13th year, includes a one-mile walk and 5K, as well as kids' events.
Nincehelser had taken a teaching job in Culbertson, Nebraska, when her father, Barry Rabe, was diagnosed with colon cancer in August 2012. Prior to the diagnosis, his daughter said, Rabe had no health issues.
He went to the doctor after experiencing excruciating pain and finding blood in his stool. The 61-year-old was diagnosed with stage four colon cancer.
Rabe, a farmer, underwent surgery and two rounds of chemotherapy before opting to stop treatment. It was a decision between quality and quantity of life, Nincehelser said.
The disease progressed quickly, and he went from being able to run the farm to not being strong enough to feed the dogs in the morning.
Nincehelser drove five hours back home every weekend to be with her father.
"It was really hard," she said. "My heart was in one spot and my job was in another. That was the most difficult for me."
Rabe died three months after his diagnosis.
Nincehelser, who also serves as Mrs. Nebraska America, has had two colonoscopies since her father's death. Doctors removed precancerous polyps both times.
She has used her pageant platform to raise awareness about the disease, and she's gotten involved with the Colon Cancer Task Force. If one person hears her story and opts to get a screening, Nincehelser said she's happy with that.
This year she'll act as a host at the Boxer 500 event.
Organizers hope to have about 600 participants. In past years, the event has drawn about 1,000 runners and walkers, said race director Sarah Fietz.
Last year's run and walk went virtual. Organizers are keeping a virtual option for participants, especially those who may be undergoing cancer treatment and are immunocompromised, Fietz said.
In the virtual event, participants can complete their walk or run any time on Aug. 28 or Aug. 29.
Registration starts at $40 for the in-person 5K and $30 for the one-mile walk. For the virtual event, registration starts at $35. For more information, visit coloncancertaskforce.org/boxer-500.
Nincehelser said her advice is similar to her platform as Mrs. Nebraska America: Get screened and listen to your body.
"It can be an expense, especially if you're younger, but I don't want that to deter people," she said. "Take care of yourself first. It truly can save your life."
---