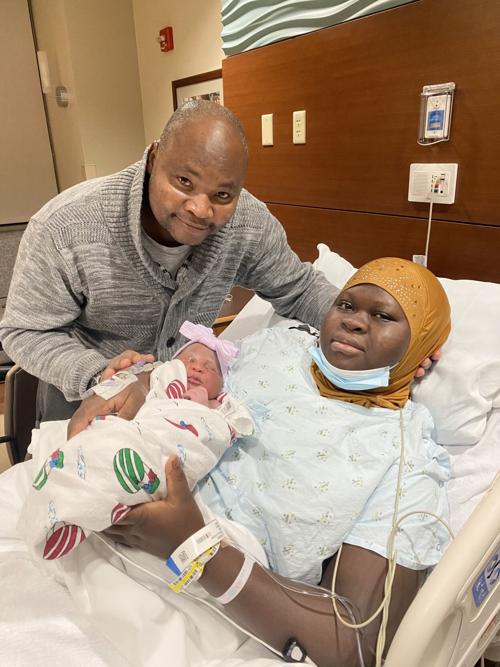 The number 21 just might be an Omaha family's new lucky number.
Tessirou Ouro-Tagba and Nasar Bagnanga welcomed a baby girl at 9:21 p.m. — 21:21 in military time — on Jan. 21, 2021, or 1/21/21.
To keep the number trend going, hospital staff put the family in room No. 21 at Creighton University Medical Center-Bergan Mercy.
Baby Ibtihal Bagnanga weighed 8 pounds, 7.8 ounces and was 19.5 inches long. — Kelsey Stewart