Bill Scott's daily cigarette nearly killed him.
But not in the way you might expect.
Scott, a well-known Omaha philanthropist, suffered a spinal cord injury after he tripped and hit his head when he went out for an evening cigarette.
Doctors at Great Plains Health in North Platte helped to stabilize Scott before sending him to Omaha for a brief hospital stay and rehab.
After rehabilitation sessions, Scott fully recovered from the injury.
Years later, Scott, who was Warren Buffett's first employee, and Scott's wife, Ruth, decided to show their gratitude for the care he was given in North Platte. The hospital recently opened an expanded and upgraded emergency room, thanks in part to a donation from the Scotts, who both are 90 years old.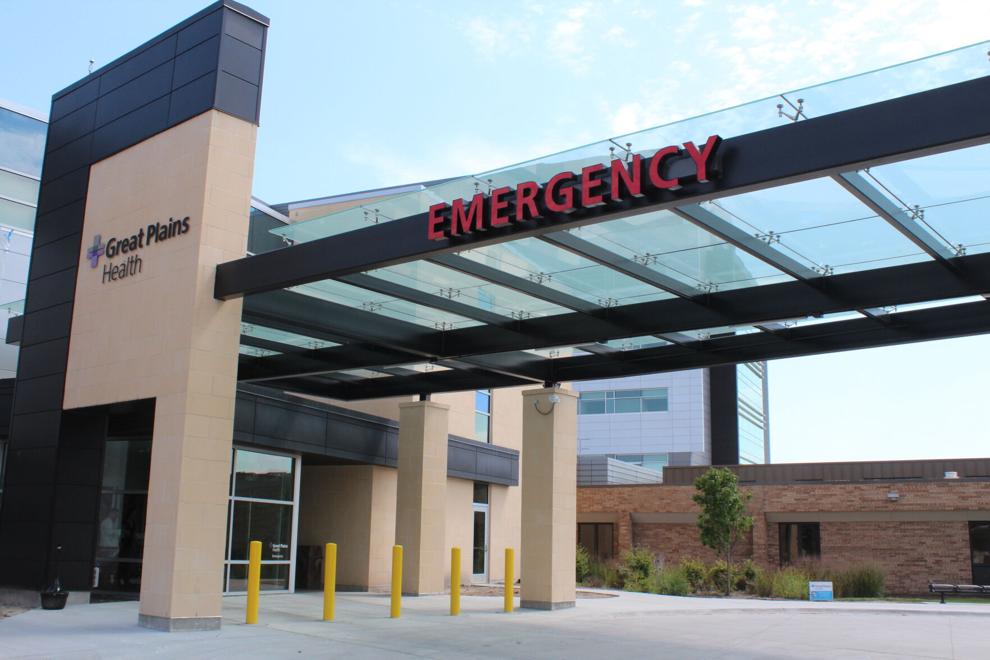 In 2005, Scott went on a golf trip with friends to the Sand Hills Golf Club near Mullen, Nebraska. After playing 18 holes and having dinner, Scott went back to his room. At about 10 p.m., he went outside for a cigarette.
Scott slipped on a rug and hit his head on a heavy deck chair. He was knocked unconscious for several hours.
He came to around 4:30 a.m., but couldn't stand up.
"I was wondering what was going to happen to me," Scott said. "I didn't have much in the way of ability to do anything."
Scott crawled over to a window and tapped on the glass. One of his fellow golfers was up getting a drink of water and heard the noise.
Scott was rushed to the North Platte hospital.
When he arrived, it was clear he had suffered a spinal cord injury, said Dr. James Smith, who examined him. Scott still was unable to move his arms and legs correctly. Smith quickly diagnosed him with central cord syndrome, which damaged the fibers inside his spinal cord.
The condition is rare, Smith said, noting that he treats a case about once every five to 10 years.
Scott was responsive but confused when he arrived at the hospital. He also arrived with a temperature of about 90 degrees because he had been lying outside all night.
Once Scott was stable, he was transferred to the Nebraska Medical Center in Omaha.
Scott said he remembers tapping on the window, but everything after that is blank until he arrived in Omaha.
Ruth Scott said she met her husband when he arrived at the Omaha hospital. Until then, she wasn't aware of how bad his condition was.
"A couple days later, when two big strong physical therapists got him out of bed," she said, "his legs just wiggled in the air like noodles."
Scott stayed at the med center for about 10 days. Then he was transferred to Omaha's Immanuel Medical Center for rehabilitation.
Scott's main focus was on walking again, but he also had to gain better control of his hands. He couldn't swing a golf club or play the trumpet.
"I had a polka band I wanted to get back to playing with," Scott said. "That was a big inspiration for me, and it worked."
Eventually, Scott was back to swinging golf clubs and playing in the band. He reached out to Smith to tell him about his progress. Smith was amazed.
"He's made such a wonderful recovery," Smith said. "Obviously, he's a fighter."
Scott asked Smith what charities he supported. Smith told him about his children's school in North Platte. Scott wanted to make a donation.
Through his work for Buffett and Berkshire Hathaway, Scott had accumulated enough stock to become independently wealthy. He retired in the early 1990s.
The Scotts, both Ashland natives, have made multimillion-dollar donations to a long list of causes at the University of Nebraska, including at the University of Nebraska Medical Center.
Smith and his former patient have kept in touch over the years with emails and phone calls. Scott reaches out every year on the day of the accident — Aug. 22. It's what Smith calls "Bill Scott Day."
"Bill just got to thinking he owed that doctor a lot," Ruth Scott said.
So in 2013, Scott sent Smith another email, asking if there was any way he and his wife could help the North Platte hospital.
In fact, the hospital's emergency department was outdated, cramped and crowded. Patients sometimes were placed in the hallways.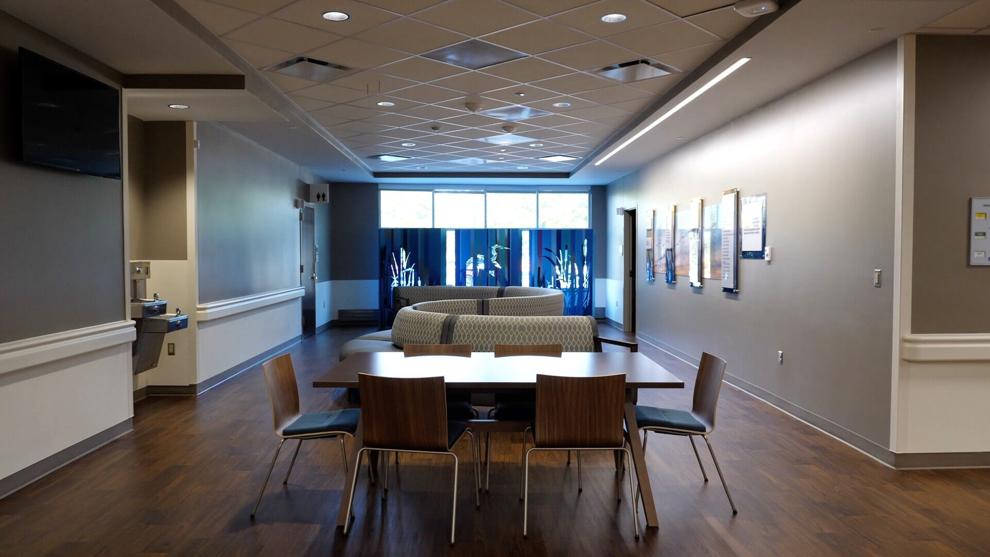 The Scotts offered $5 million toward the $15.5 million emergency department expansion project at Great Plains Health. The hospital had $5 million in hand already. It would be up to the community to raise the additional money.
"I just felt so grateful for their help and keeping me alive," Scott said. "It's a special thing for me to see the results out there."
The expansion doubled the number of rooms in the emergency department. One room is designed to treat victims of sexual assaults. Other rooms are designed to treat people with behavioral health issues. Eight rooms have been designed with negative pressure, which has helped in treating patients diagnosed with COVID-19.
Officials broke ground on the expansion project in 2018. The department officially reopened in October.
"They've had a huge impact on the health care in west-central Nebraska," said Mel McNea, CEO of Great Plains Health.
The new emergency department has helped to boost staff morale and is having a positive impact on patients' outcomes, Smith said.
"I wish (the Scotts) could see the difference they've made with our patients," Smith said. "It's saved lives."
As for his smoking habit, Scott said the cigarette he had before he fell was the last one he ever smoked.