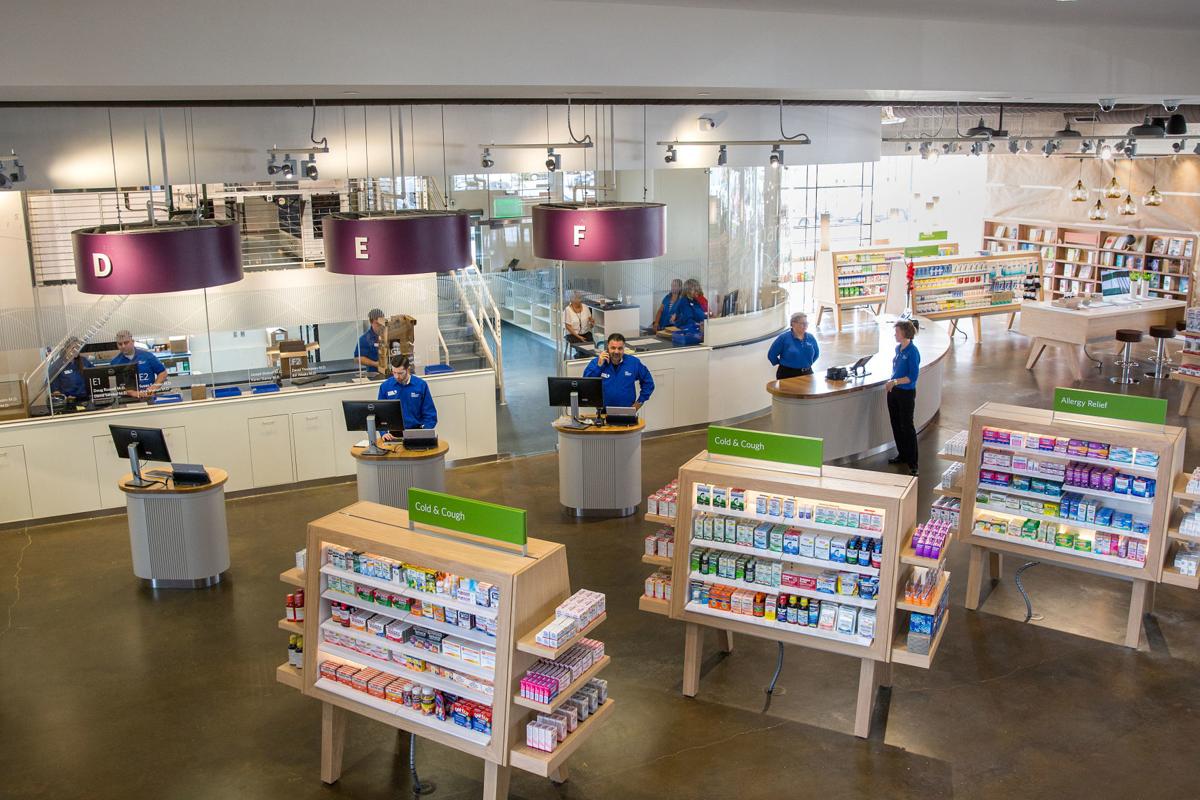 The pharmacy inside Omaha's Think Whole Person Healthcare is closing its doors for good this week.
The pharmacy was sold to Hy-Vee, said Tim Thompson, a Think spokesman. All prescriptions and operations for the dispensary will be transferred to Hy-Vee locations.
Patients at the primary care clinic, at 7100 West Center Road, were notified earlier this month about the pharmacy's impending closure.
Located on the building's first floor, the pharmacy is set to close permanently Thursday. Prescriptions won't be filled after 9 p.m. Wednesday.
The closure will give patients at the primary care clinic more options for filling prescriptions, Thompson said. Hy-Vee has 14 locations in the Omaha metro area and also offers delivery and mailing services.
Open since 2015, the pharmacy was one of the largest independent pharmacies in the area. But Thompson said having only one location didn't give it the volume needed to compete with other pharmacies on pricing.
Think still will employ its clinical pharmacists after the closure. Officials are working on what to do with the space that houses the pharmacy.
---
17 rare and unusual health stories out of Omaha
One rare disease left an Omaha doctor eating a shakelike formula to supplement her diet. A friend said it tasted like cat food. An Omaha man woke up after his family took him off life support. And a Lincoln teen is allergic to almost everything.
Check out the stories on their unusual ailments and sometimes equally unusual treatment plans.