Sarpy County and the University of Nebraska Medical Center are collaborating to establish the state's first forensic psychiatry fellowship.
Through the partnership, UNMC would provide one psychiatrist a year to assess and treat Sarpy County inmates with mental illness, with the goal of getting them on a path that doesn't lead back to jail. An estimated 25% of inmates would benefit from such services, officials said.
Establishing the fellowship also would help create a pipeline of needed experts in the community trained to work in correctional settings.
"This is the first one of its kind in Nebraska," said Don Kelly, chairman of the Sarpy County Board. "We're very optimistic it's going to be a real game-changer in mental illness."
Under the agreement the board approved Tuesday, the county will pay UNMC $1.2 million over the course of the arrangement. County funding will help develop a training site in the new Sarpy County Correctional Center, slated to open in 2023, and help cover the cost of faculty and a program director.
The fellowship would support the new correctional center's dedicated behavioral health care unit.
"It's pennies on the dollar for the services we're going to get," Kelly said.
The fellows typically will have completed a four-year psychiatric residency, or specialty training after medical school. After they complete the fellowship, they would become eligible to become board-certified in forensic psychiatry.
UNMC plans to seek national accreditation for the program through the Accreditation Council on Graduate Medical Education.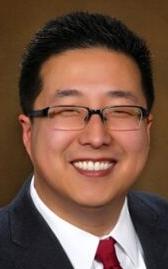 Dr. Howard Liu, chair of psychiatry at UNMC, said he would like to find people from the Midwest who would stay after they complete the program.
"Without a pipeline, which we've never had for forensic psychiatry, you rely on random chance for people to end up here," said Liu, who previously directed the state's efforts to build its behavioral health workforce. "We need to have a robust pipeline."
Kelly said Liu approached Sarpy officials with the idea for the partnership. The county and UNMC have had numerous discussions in recent years about mental health care, including regarding the creation of a mental health crisis center in Sarpy County.
However, in August 2019, UNMC officials indicated that they were prioritizing building a similar center at the medical center's campus on 42nd Street in Omaha, given limited resources and Douglas County's greater volume of patients. The new adult psychiatric emergency services unit opened at the Nebraska Medical Center in October. Liu said that more than 700 patients had passed through since the center opened.
Kelly said Sarpy County still wants its own psychiatric emergency services location. But he said he understands the decision, knowing the limited number of psychiatric specialists in the area and the constraints on funding for such projects. Sarpy County has an agreement that allows officials to take people in crisis to the emergency facility.
Meanwhile, Sarpy County has undertaken a number of other initiatives to address behavioral health needs. While the fellowship program will focus primarily on the county's adult inmate population, the fellow also will assist Sarpy County sheriff's mental health unit and the new Sarpy County Wellness Court. The fellow also would see youth at the county's Juvenile Justice Center as needed.
The Wellness Court, a problem-solving court that accepted its first participant in mid-March, is a voluntary program for those with major mental health diagnoses who are facing nonviolent felony charges. The court is intended to stabilize participants and treat their mental health issues rather than send them to prison.
"We're trying to do as many innovative approaches to mental health as we can," Kelly said.
Sarpy County inmates currently have some access to mental health services. Competency evaluations and restorations, however, are completed through the Lincoln Regional Center. That can take days — or longer, Kelly said.
The fellow would provide psychiatric treatment, prescribe medication and help with medication management, provide court testimony and reports and potentially could complete competency evaluations.
The program will start with a two-year planning phase leading up to the opening of the new correctional facility and include a little more than three years of operations. The agreement allows for two automatic two-year renewals.
Liu said UNMC is consulting with experts from the University of Colorado, which already offers such fellowships. One member of UNMC's planning team, who moved to Nebraska for a different type of fellowship training, is the former director of behavioral health services for the Denver Sheriff's Department of Health Services.
Jo Martin, interim Sarpy County corrections director, said inmates with serious mental illness have a 36% chance of committing another crime after they leave jail. Treating their psychiatric needs while in jail and connecting them with community resources when they're released sets them up for more positive outcomes.
"This is a groundbreaking program because it's filling in missing pieces that the system is lacking — to bring better, more accessible care to inmates," Martin said.
---
Our best Omaha staff photos of March 2021