A key question left hanging since COVID-19 vaccinations began: Can people who have gotten the shots still get a coronavirus infection and spread it to others?
The University of Nebraska Medical Center and Children's Hospital & Medical Center are part of a national trial aimed at answering that question. Those leading the trial intend to vaccinate college students at more than 20 universities across the United States and monitor them and their close contacts.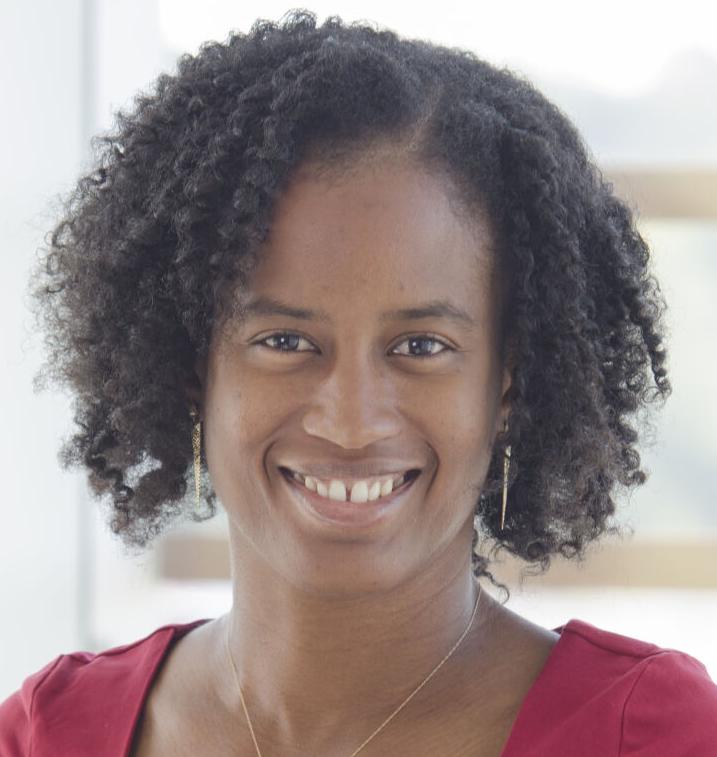 Locally, the trial will be open to undergraduate students at the University of Nebraska at Omaha, said Dr. Jasmine Marcelin, an assistant professor at UNMC and an infectious diseases physician with Nebraska Medicine.
Marcelin is one of the co-principal investigators leading the $90 million nationwide study, launched by the COVID-19 Prevention Network and funded by the National Institute of Allergy and Infectious Diseases.
Marcelin said researchers know the vaccines work to prevent severe disease and death. But the vaccine trials performed so far were not designed to determine whether they prevent transmission by people who later get infected but have no symptoms. The answer to that question is important in determining next steps in navigating the pandemic.
"The question that's really going to help us get to ... ditching the masks and feeling safe in group settings is whether we can still transmit COVID," she said. "That's the point of the study."
Researchers hope to enroll 12,000 students ages 18 to 26 in the five-month study, called Prevent COVID U. The University of Colorado at Boulder began vaccinating its first participants last week.
Local researchers have not yet begun enrolling students, but UNO students who are interested in participating should watch their emails for more information. The COVID-19 Prevention Network is headquartered at Fred Hutchinson Cancer Research Center in Seattle.
Half of the students will be randomly selected to receive the vaccine — in this case, Moderna — right after they enroll in the trial. The other half will get it four months later. All participants will know which part of the trial they are in when they enroll and all eventually will get the vaccine.
Marcelin said the ideal participants may be students who are interested in getting the vaccine but have no preference about when they receive it. And while the study offers an opportunity for young adults to get the vaccine, they shouldn't sign up as a way to get the vaccine early.
Nebraska health departments have the option of opening vaccination to those 16 and older beginning Monday, although those decisions will depend on local availability of vaccine and appointments. In the Omaha and Lincoln areas, appointments have been elusive for people not in the age category currently up for vaccination.
"It really has to do with their desire to participate in the scientific effort but not necessarily (their) need to get the vaccine immediately," Marcelin said.
Volunteers will be asked to swab their noses daily for COVID infection, complete questionnaires in a diary app and provide periodic blood samples.
The swabs, Marcelin said, are nasal swabs with a shallower reach than the nasopharyngeal swabs used in testing centers. The test, however, is the same one used to analyze samples collected at those centers.
The researchers are focusing on college students because large numbers of infections have been reported on college campuses across the country, often associated with high-density housing. A New York Times survey found that more than 397,000 infections had been counted by December at more than 1,800 universities after they reopened last fall.
Dr. Russell McCulloh, chief of the pediatric hospital medical division for UNMC and Children's, said the fact that young adults often don't have symptoms of COVID-19 make them a higher risk for transmitting the virus without knowing they have it. McCulloh will lead the local arm of the study.
Because the study is intended to test the vaccine's effectiveness in reducing or preventing spread, the researchers also will invite about 25,000 people identified by participants as "close contacts" to take part in the trial. Those who sign up will be asked to answer weekly questions using the diary app, provide two blood samples and take daily swabs of their noses for two weeks.
Marcelin said a lot of people have been anxious about spreading the virus to the people they love, particularly those who may be at high risk or may not have been able to get the vaccine yet.
"This will help answer questions about whether the vaccines will (not only) protect us but will protect others as well," she said.
Your COVID-19 vaccine may come with these perks