Carol Bryant returned to Grand Island from Estes Park, Colorado, last Saturday after a vacation that included a family wedding, solo hiking and shopping.
Sometime Sunday or Monday, her voice began to deepen. By Tuesday, she was feeling worse, so she went to her doctor's office, suspecting bronchitis or something like it.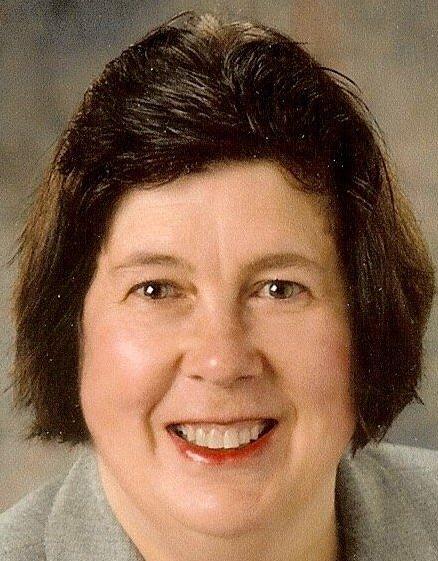 On Wednesday, Bryant, 59, learned that she had COVID-19, despite receiving two shots of the Pfizer vaccine in March. Officials with the Grand Island-based Central District Health Department, where she went for a second swab, told her that she had the delta variant of the coronavirus.
"It was kind of a shock," she said. "I wasn't expecting this to happen."
But reports of so-called breakthrough cases in vaccinated people have prompted questions about the protection provided by the vaccines. The issue drew added attention this week as infections were reported in a vaccinated White House aide, an aide to House Speaker Nancy Pelosi and at least a handful of Texas Democratic lawmakers.
Dr. Maureen Tierney, assistant dean for public health and clinical research at Creighton University School of Medicine, said breakthroughs are still uncommon but are probably increasing.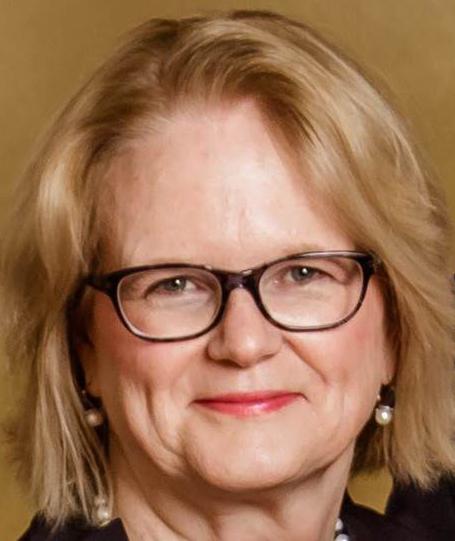 But the important takeaway, she said, is that such cases are unlikely to result in serious illness, hospitalization or death. In Nebraska, she said, 97% of hospitalizations for COVID-19 now involve unvaccinated people.
"We might be having more vaccine breakthroughs, but those vaccine breakthroughs are overwhelmingly ... asymptomatic or mild," Tierney said.
While it's important to be transparent that breakthroughs occur, she said, she doesn't want them to become an argument against getting the vaccine.
As in the rest of the U.S., the majority of cases in Nebraska are now delta variant infections, she said. Delta is at least twice as infectious as other COVID-19 strains.
The marked increase in cases caused by the delta variant, Tierney said, means that the benefits of getting vaccinated outweigh more than ever the low risk of adverse events from the shots.
"It's more important than ever to get vaccinated," she said.
As of Wednesday, 49.5% of Nebraskans were fully vaccinated, according to the Nebraska Department of Health and Human Services. But vaccination rates vary widely across the state. A World-Herald analysis last month indicated that vaccination rates are significantly lower in the state's rural counties than in its urban ones.
Meanwhile, both cases and hospitalizations in the state, while still far lower than last fall's peak, have risen sharply in the past several weeks. Ninety-seven Nebraskans were hospitalized with the virus Wednesday, according to HHS, a figure more than double that of a month ago.
Why some vaccinated people contract the virus while others do not, Tierney said, probably comes down to two factors: how well a person responded to the vaccine, which can vary by factors such as age and immune status, and the amount of virus to which they're exposed.
A person who knows that she doesn't respond well to vaccines, she said, might want to consider wearing a mask when out in public.
Some scientists have also begun to suggest that even vaccinated people consider masking indoors in crowded spaces, particularly if they're in places where cases are high and the delta variant is prevalent. But the CDC recommends only that unvaccinated people mask in public.
Tierney said it's important for people to be understanding if they see someone wearing a mask.
"If somebody's wearing a mask, they might be wearing it for a reason," she said.
Bryant, a former reporter and copy editor at the Grand Island Independent, said she only recently stopped masking in public. She didn't wear one in Colorado.
She said she has no regrets about getting the vaccine or complaints about its effectiveness. She said she knows that her symptoms could have been much worse if she hadn't received the shots.
Bryant also recognizes that no vaccine is 100% effective. A couple of years ago, she got influenza, despite being vaccinated against flu every year.
On Monday, feeling a little under the weather but not suspecting COVID-19, she visited her 96-year-old father at his assisted living center.
Later, she developed fatigue, body aches and other symptoms. By Friday, she was feeling better but still had coldlike symptoms — a congested head, tiredness and a bit of a runny nose.
She remains concerned about her father contracting the virus. But he is vaccinated, and the center where he lives requires residents and visitors to mask during visits, which they did.
"Hopefully, that was enough," she said.
She also feels badly that he has to quarantine for two weeks after having already been through long periods of quarantine. She and her father also had planned activities with her brother, who is visiting from Houston for a few days for the first time in about 18 months. Instead, he bought groceries for her and left them on her porch.
When she's done with her isolation, she said, she will probably go back to wearing a mask just to reinforce the notion that they provide protection.
"As far as I'm concerned," she said, "everybody needs to be wearing a mask, and everybody needs to be vaccinated."
---