Marvin Klein doesn't know exactly who receives the platelets that he donates.
But each time he gets a letter from the Red Cross in the mail saying his platelets went to someone in Omaha or Minnesota or somewhere else in the Midwest, he's encouraged to keep donating.
Even though it means spending more than an hour in the car to get to the northwest Omaha donation site from his home in Dunlap, Iowa, about 50 miles northeast.
Even though it means sitting in the donation center for about two hours, with both arms essentially rendered useless during the donation process.
Even though rising gas prices have started denting his wallet.
"I felt I could do a lot of good helping people by donating platelets. That's why I've kept it up," Klein said.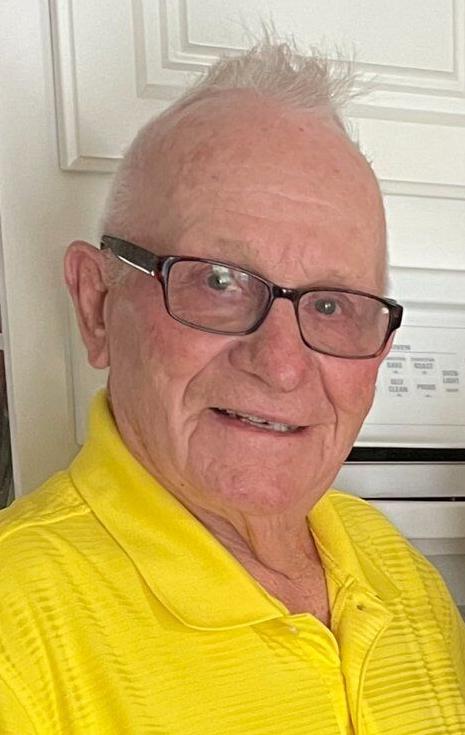 In mid-May, the 85-year-old hit a donation milestone. He donated platelets for the 250th time at the Red Cross location near 132nd Street and West Dodge Road.
Platelets, which are fast-growing cells, are the part of one's blood that helps with clotting, said collection specialist Megan McNaughton-Cox. Platelets can be donated up to 24 times a year, with the average person typically donating two units per donation. Klein is able to donate three units, which is the max that can be taken at one time.
Platelets most often are given to cancer patients, but also can be used in transplant patients or individuals who face life-threatening injuries or require major surgeries.
Platelet donations can keep for only about five days, so it's important to have regular donors such as Klein, McNaughton-Cox said. Requests for platelets are filled first in Nebraska and Iowa. Once those needs are filled, she said, platelets can be shipped anywhere in the country.
McNaughton-Cox, whose husband is a cancer survivor who required platelets, said Klein has been donating for the nearly seven years she has been at the northwest Omaha Red Cross location. Employees at the facility get excited when they see Klein walk through the doors. They usually rush to be the one to grab Klein's chart and get him set up.
"He's happy to be here, and this is important to him, which is really inspiring," McNaughton-Cox said.
Before he donated platelets, Klein was a regular blood donor. He started donating around the time he was drafted into the Army Reserves in the mid-1950s. He took a brief break from donating after he got married.
In all, he has donated 88 pints of whole blood. The last time he donated blood, a nurse suggested platelet donation because of Klein's high platelet count.
Klein said his relatives, including his five children, have encouraged his donations over the years. And he has been inspired by friends who have had cancer and needed platelets.
Klein, a retired farmer, donates about 22 times a year. Before the pandemic, Klein would drop off his wife, Dolores, at the mall. During the pandemic, she would wait in the car or pop into the nearby grocery store.
Platelet donations require a machine that extracts platelets from one arm and returns the rest of the blood to the body.
Klein is able to watch TV during his donation. Staff members stop by regularly to check on him and to catch up.
"It's a good experience, because they've encouraged me all the way along," Klein said. "They want to know what's happening with the family, what we're doing."
McNaughton-Cox said she's always inspired by donors, particularly by regulars like Klein.
"I hope when I'm his age," she said, "I'm able to come in and donate and have that motivation to keep doing it."