The house had gone through a foreclosure, an attempted flip and had sat empty for four years.
But Marj Plumb and Tracy Weitz could see past its less-than-ideal condition to the good bones underneath.
Even though the HVAC system failed the first week, followed by the main plumbing line and a myriad of other surprises, they've never regretted taking a chance on their unique beaux arts home near 52nd and Leavenworth Streets.
"We loved the neighborhood. We just knew instantly," Tracy says. "We loved the house from the start."
They've spent the next 7½ years bringing it back to life.
They tackled the barren landscaping, adding wrought iron fencing and lush gardens and even tucking in a pool in the back that became a much-used entertainment spot during the pandemic.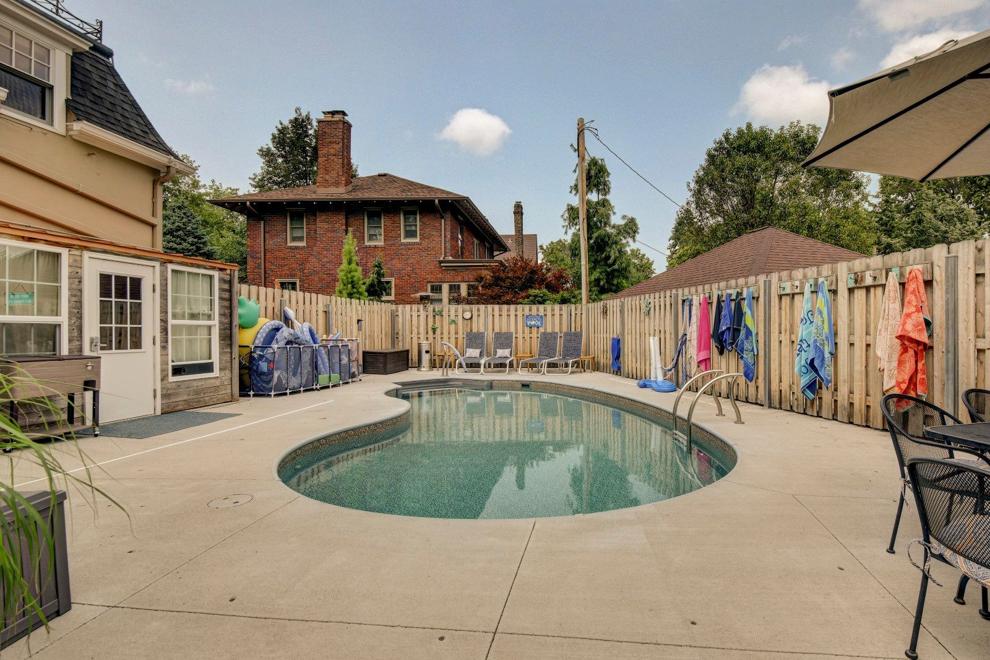 They adore sitting outside under the pergola after installing a door from the dining room onto a new deck.
They redid the second floor to create a spacious suite that includes a hot tub deck. All 3½ bathrooms were redone and the half-flipped kitchen was finished.
No detail was too small. Woodwork was refurbished, moldings replicated and the wrought-iron railing restored on the roof. Painted cooper highlights add a special touch on the turrets and windows.
With its huge kitchen, it was the perfect place for them to entertain and they did so often.
"We had fundraisers here. We had events here. We had so much company," Marj says.
Their annual Christmas letter contains a page of visitors. Some who dropped by were strangers, telling the story of when they used to live there or had enjoyed being a guest at a party.
"The house is just really a special house in Omaha is what we've come to discover," Marj says.
They became pseudo parents to the UNO students who lived rent-free on the third floor so they could care for the dogs when Marj and Tracy had to travel for work.
They grew to know even more people by installing a dog poop station on their corner lot.
"It's how we have met all the neighborhood dogs and their owners," Tracy says. "That's been lovely."
The couple moved here from California for a job and now they've pulled up roots again to move to Washington, D.C., where Tracy says she will again do public policy work. She just can't take another Nebraska winter.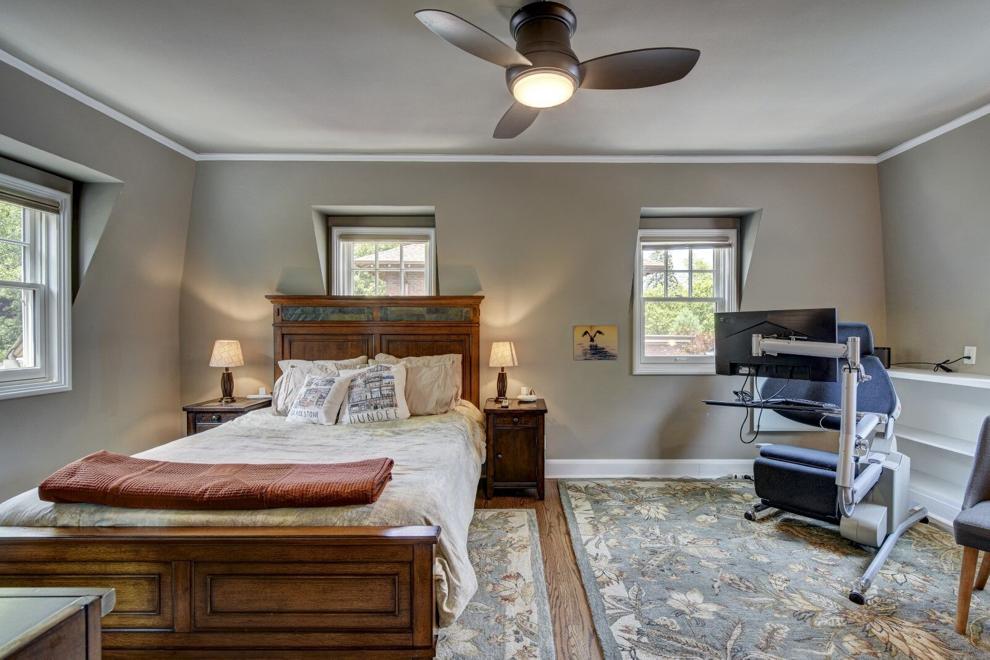 They're renting an apartment near Capitol Hill for a year with no stairs to see how they like that kind of living before deciding on their next move.
Their house here sold quickly, to a family that shares their love of entertaining.
"Since we love spending time with family and friends, the multiple areas of beautiful outdoor space was a major attraction for us," the new owners said. "We are looking forward to raising our three daughters in this spectacular home."
Marj and Tracy had quickly become immersed in Omaha and several organizations, and say it was bittersweet to leave.
"We really love this house and we love our time here," Tracy says. "We'll miss it."
---