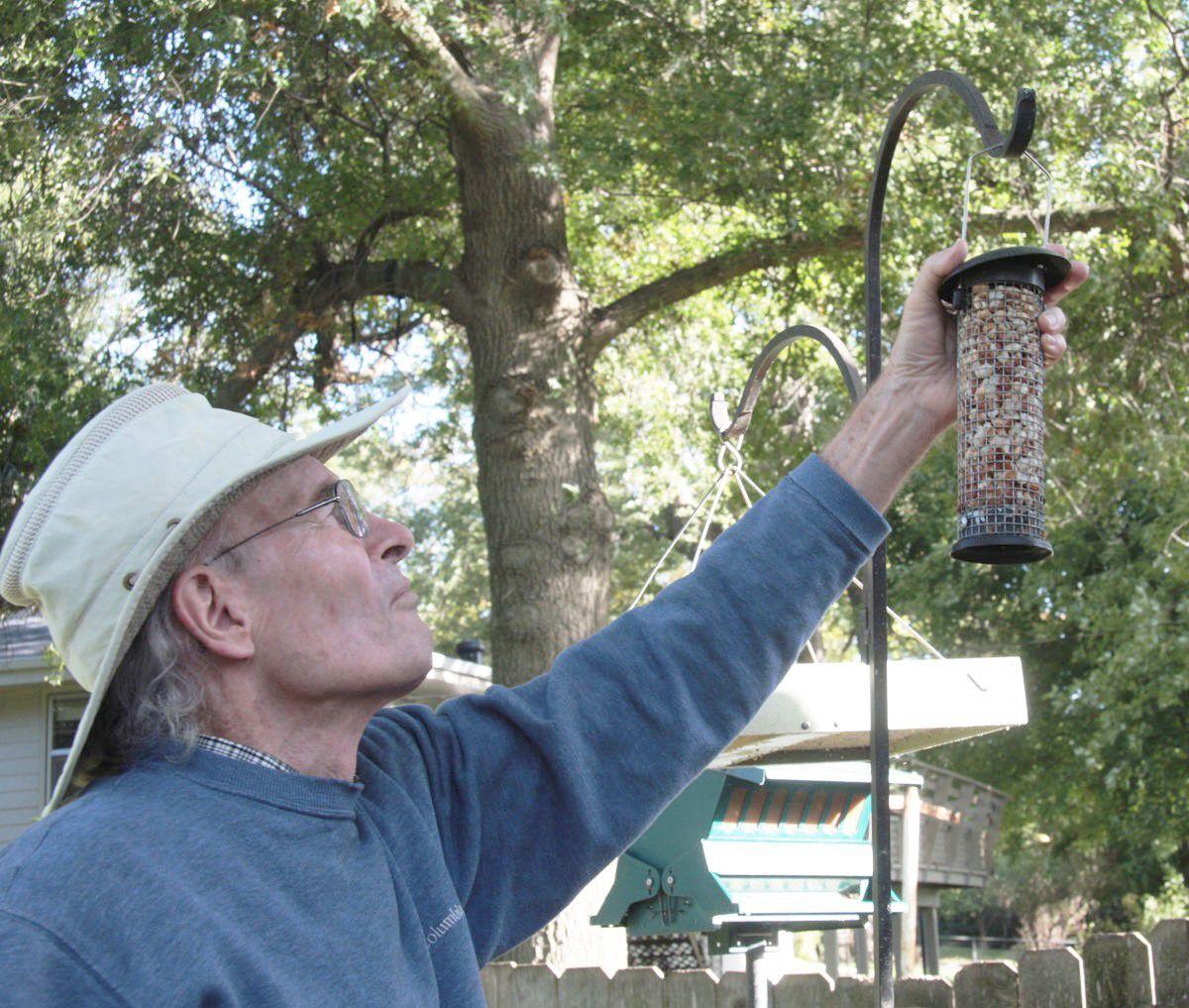 He buys more than 20 bags of food every year, to keep the 12 bird feeders in his backyard full.
For nearly every one of those 40 years, his two-car garage near 84th and Pacific Streets was one of the pickup sites, so he'd have 15 to 20 tons of seed to organize and distribute. Sometimes the inventory overflowed to a truck in the driveway.
This fall, bags of seed, peanuts, cracked corn and other goodies — more than 20 varieties in all — will be distributed from the Audubon office, and Ratzlaff will retire from what he called his second job. At 83, and with the coronavirus pandemic, that seemed the safer option.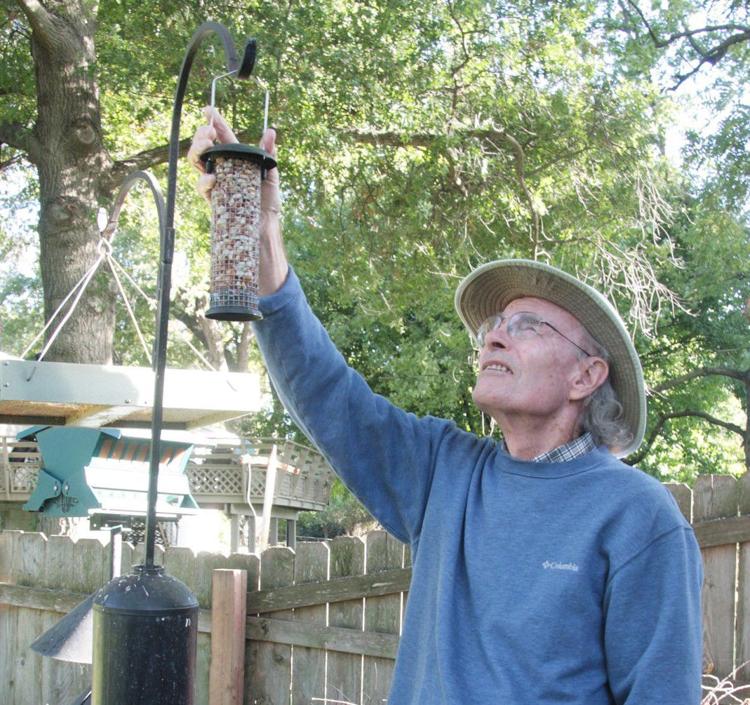 He was a radiologist in the early years when he was in charge of sales. Kathleen Crawford-Rose also held the job for several years until Betty Fullerton took over last year.
Ratzlaff said he's going to miss the yearly migration to his garage, about the only time he saw many of his fellow birding enthusiasts. In 40 years, you make a lot of connections.
"It's been a really fun project for me," he said. "I had a lot of fun and met a lot of people."
Ratzlaff said he, Marlene Weber and John Upchurch started the sale as a fundraiser at a time when bird seed wasn't as readily available. Now, more than $4 billion a year is spent on feeding birds.
Deliveries were made first to a school parking lot, but after the second year, when the truck arrived a day too early for the scheduled pickup, they changed how the seed was distributed and also found a new source in Des Moines.
During the sale's heyday, they'd sometimes need five garages to store the orders. One fall, they sold more than 100,000 pounds of bird seed. Ratzlaff had to take a few days off work to get it all organized.
That involved a few adventures, including extra deliveries when someone got shorted on an order. He's learned to store his own feed in metal cans in a shed after fighting off squirrels and raccoons.
Ratzlaff said his go-to variety is sunflower hearts. But then you need a good mix for cardinals and blue jays, something with a little grain for sparrows and mourning doves and suet for woodpeckers.
"Once you do that, you end up with quite a few eating stations," he said.
Ratzlaff is also a big birder, a hobby he enjoys with second wife, Deb, whom he met on a birding excursion at Fontenelle Forest. His first wife, Izen, helped with sales for 30 years before she died of breast cancer.
He's spotted more than 600 species of birds in the lower 48 states. Counting in his own backyard isn't as important, even though he's been feeding the birds since he arrived in Omaha in the 1970s.
It was more about a way to relax.
"It gets you away from thinking about work," he said. "It's just a form of relaxation and diversion I found very helpful."
* * *
The Audubon Society of Omaha's 40th Fall Bird Seed Sale is being held a little later than usual, the organization said, due to extremely short supplies and unprecedented prices of five of the most common ingredients in bird feed: sunflower seeds, millet, peanuts, safflower and nyjer seed.
"We are opting to wait until the new harvests are underway, so that we can offer the best-quality seeds at the best prices," the society said online.
Preorders are being taken through Oct. 21 at audubon-omaha.org. Pickup will be 9 a.m. to 5 p.m. Oct. 31 and noon to 5 p.m. Nov. 1 at the Audubon Society of Omaha warehouse, 4339 S. 90th St. No seed will be available for purchase during pickup.
A contactless delivery option to front porches and garages is available. Learn more from Betty or John Fullerton, 402-493-4362 or 402-957-5901, or Kathleen Crawford-Rose, 402-292-8912.
---
Omaha World-Herald: Inspired Living
Inspired Living Omaha spotlights home, design, fashion, food, entertaining, design, travel + more.