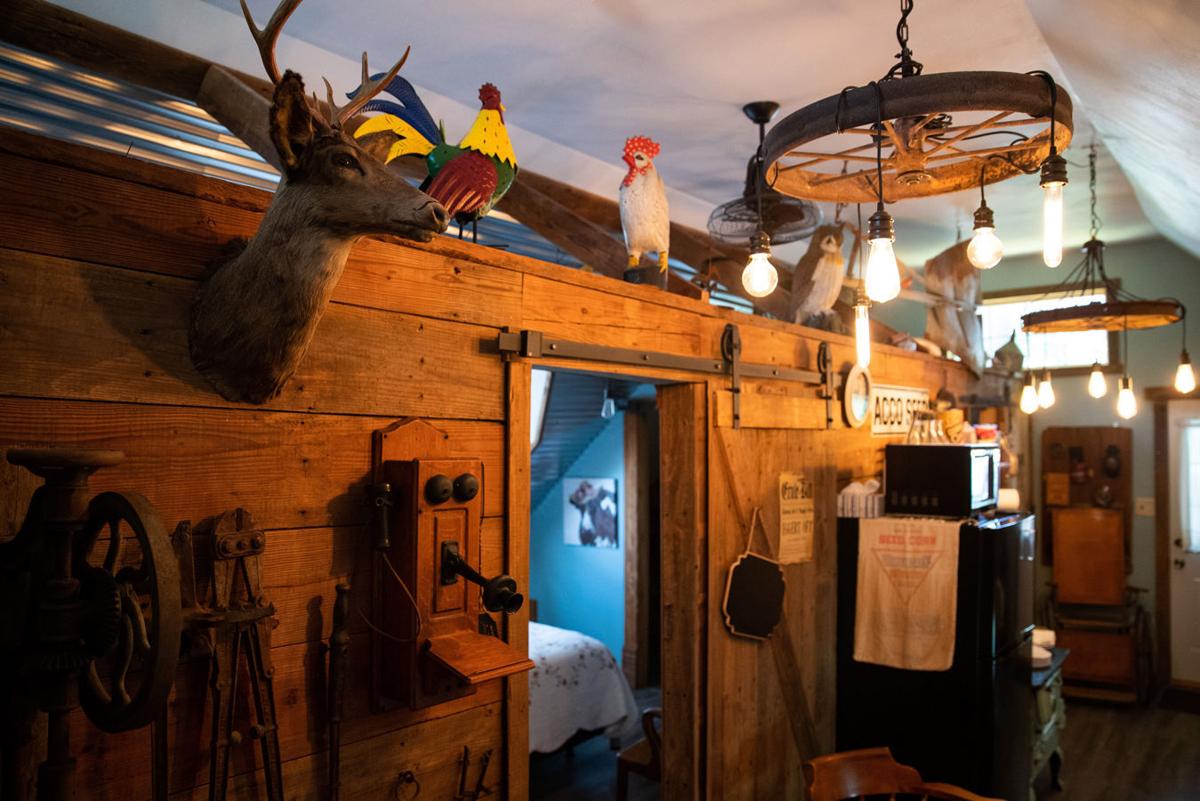 The name of their blog — Eggs & Sheets — perfectly sums up their life, Gordon and Linda Mueller say.
It's a blur of cooking and cleaning at their Queen Anne residence in Bennington, which they run as both Oft's Bed & Breakfast and as a carriage house Airbnb. The home, known as the Oft-Gordon House, is listed on the National Register of Historic Places.
"It's a totally different experience than going to a hotel or motel," Gordon says.
Don't pass on the breakfast, he advises. That's where the eggs come in along with homemade bread, jams and jellies. There's good company, too.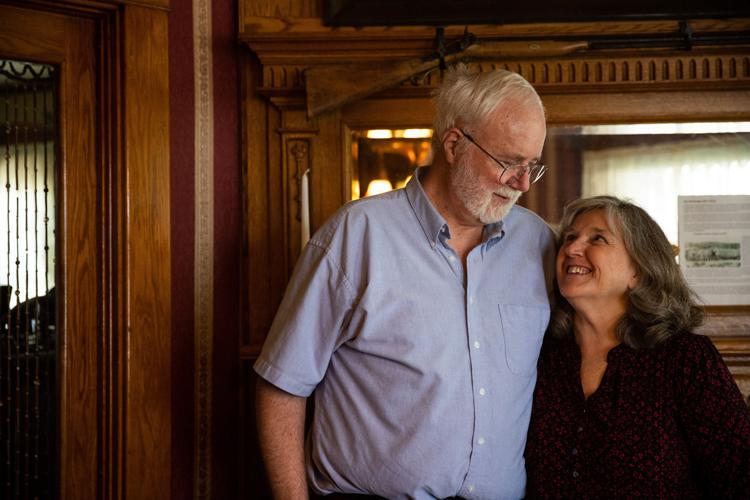 The Muellers like people, which they say is a must for anyone in the hospitality industry. Visiting may take place on the wraparound porch now instead of inside because of the coronavirus pandemic, but guests continue to book.
A stay at the 1910 home provides a break from the hustle and bustle of city living and gives people a glimpse of life on the prairie years ago. Visitors will point out items in the history room on the second floor that their grandma used to use, and Linda says they love the antiques that fill the house.
"We're kind of a small-town oasis," Gordon says. "We have some walking trails out here. You can go 300 yards and be in a cornfield. We are getting swallowed up by Omaha suburbia but we still have a small-town feel."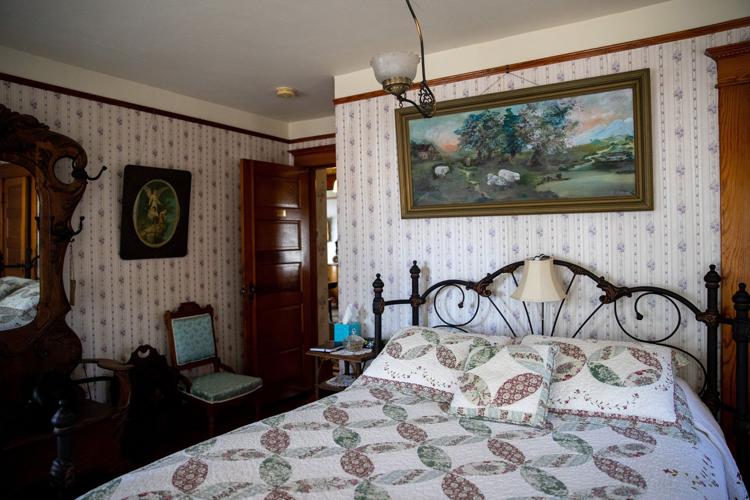 Although only three miles outside city limits, people from Omaha as well as Lincoln make the short drive just to get away. Other guests have come from as far away as Australia, and often from Chicago.
Their many repeat guests are viewed as part of the family.
"We hate charging them, but they insist," Gordon says. "We give them a great discount. We get cards from them all the time."
The Muellers, who had been living in Denver, inherited the home when Gordon's mother died in 2007. It was in poor shape, and they spent the next few years updating it.
"Just about everything," Gordon says.
That included hanging 200 rolls of wallpaper, not to mention installing new wiring, plumbing and heating and air conditioning. There were no bathrooms on the second floor where guests stay, so one was added for each of the two bedrooms. The porch and columns were rebuilt and wood floors refinished, too. The carriage house remodel two years ago was their last push.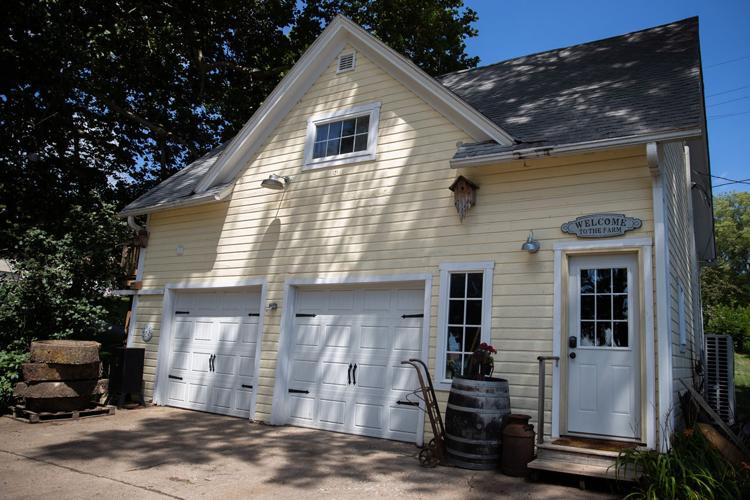 They did the work themselves.
Gordon is in charge of repairs and Linda of cleaning. They split cooking duties, although it's Linda who produces the made-from-scratch cookies that guests find hard to resist.
If they eat one too many or just need to stretch their legs, they can head out on a self-guided walking tour through town. Blue-and-white signs with photographs and descriptions designate historic buildings along the way. Gordon, whose great-grandfather was a founding father of Bennington, spearheaded that effort as president of the local history club.
In addition to their "Eggs & Sheets" blog, Gordon has a newly launched history blog with almost 100,000 visitors. And he just signed a contract with Arcadia Publishing to write a book titled "Around Bennington" for its "Images of America" series.
The oldest picture in the book dates from 1890, with many from around 1900. "Community life, a lot of farming ones, how the town got started, the railroads," Gordon says. "I've been collecting images and I'm trying to get them out for public access."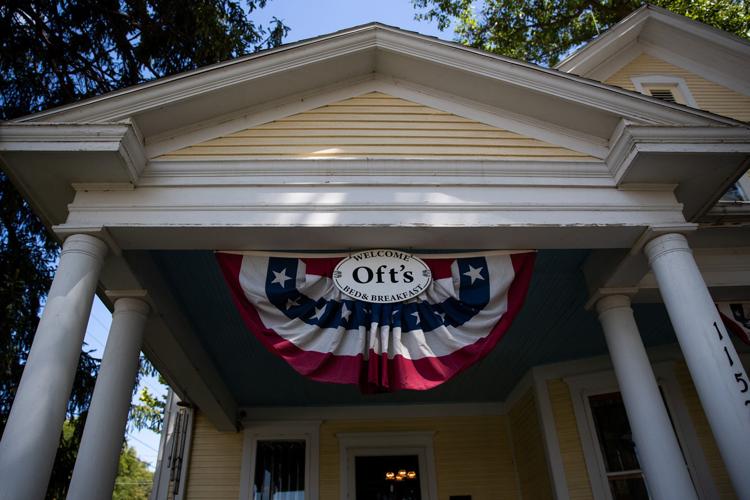 The Muellers, who are both 70, had planned to stay in business for only a few years. Although they've trimmed back on bookings this summer to provide a more thorough cleaning between stays, they have no plans to slow down.
"It keeps us busy," Gordon says.
---
Photos: Oft-Gordon House bed & breakfast in Bennington
It's a blur of cooking and cleaning at the Queen Anne residence in Bennington. The 1910 home is listed on the National Register of Historic Places.
Omaha World-Herald: Inspired Living
Inspired Living Omaha spotlights home, design, fashion, food, entertaining, design, travel + more.