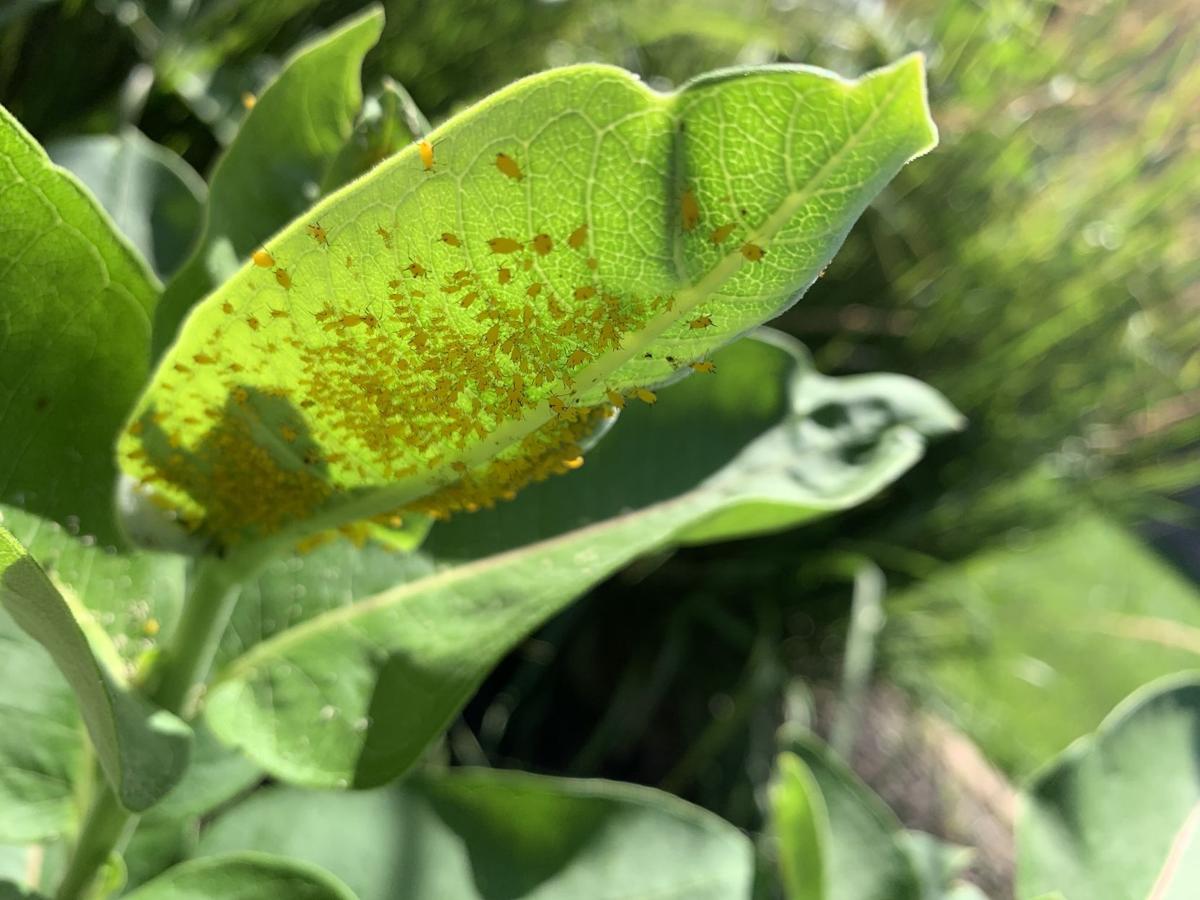 The Nebraska Extension in Douglas and Sarpy Counties is getting calls about tomatoes failing to ripen. Temperature not only affects pollination, but ripening as well. Ideally, tomatoes like temps below 85 F. Once we move above that temperature, the ripening process slows and can even come to a stop. There's isn't much we can do except for wait for cooler weather.
Some tomato cultivars that do better in heat include Bella Rosa, Tribeca, Tribute, Floralina, Heatwave II, Florida 91, Phoenix, Solar Fire, Sunbeam, Celebrity, Early Girl, Fourth of July, Sweet Million, Thai Pink Egg, Black Krim, Brandywine and Cherokee Purple.
» Callers also are reporting that cucumber plants are failing to set fruit. This can be related to both heat and lack of pollination. Misshapen cucumbers are due to poor pollination.
» We're seeing mimosa webworm on locust trees, too. In most cases, the damage is only cosmetic, but under heavy infestation, you can expect twig or branch die back. Management is difficult due to the nature of the pest.
» Burning bushes and other plants are being attacked by spider mites. Spider mites enjoy hot, dry weather, and populations can explode quickly. Hosing down the plant with water will help. Insecticidal soap is other option.
» Does your milkweed have tiny little golden nuggets crawling around it? There is a good chance that you are seeing the oleander aphid. Aphids are a sap-sucking insect that can quickly multiply overnight on a plant. Most established milkweeds will not be harmed by the insect. However, new plants might need some help. Aphids are a source of food for ladybugs and lace wings. You might find them on the plants as well, helping to manage the population. Because milkweed is the host plant for the monarch butterfly, avoid insecticides. You can use an old toothbrush to brush them off the plant — no water or soap is needed. Or you can just squish them with your fingers.
» Join Nebraska Extension experts in the GroBigRed Virtual Learning Series on Tuesdays from 7 to 8 p.m. After a short presentation, the hosts welcome questions about vegetable gardens and trees. Visit go.unl.edu/grobigredvirtual for more information.