The Gifford Park neighborhood received a Community Landscape Award from the Nebraska Statewide Arboretum at a reception in Lincoln on Nov. 5.
The award recognizes projects that "significantly improved the green infrastructure in a community."
"Gifford Park Neighborhood Association loves our friends at the Nebraska Statewide Arboretum and the tremendous support they have provided for decades to our neighborhood," former Gifford Park president Chris Foster said. "The NSA inspires our efforts since they have been among Gifford Park's greatest 'cheerleaders' with our programs, events, and activities related to tree-planting, 'growing green', environment, education, and all things land stewardship."
Gifford Park provides a space where people of all ages, colors and socio-economic backgrounds come together for youth activities, green space management and local food production, Arboretum staff said at the reception.
In the heart of the neighborhood, the youth garden and adventure playground provide a place for youth to play while growing food in their individual garden plots. A treehouse sits at the base of two ancient catalpas, providing access to a zipline and an overhead view of the gardens and activities below.
Elsewhere in the neighborhood, vacant lots and other public spaces have been made usable for vegetables and other crops, proving the value of urban agriculture and permaculture. The neighborhood itself serves as an arboretum where trees are planted, tended and grown for all their benefits including food, shade, shelter, comfort, beauty, wildlife habitat and stormwater capture.
Improvements and outreach in public areas in Grand Island, Hastings, Columbus and Ord also earned Central Community College a community landscape award.
Several other people and organizations were honored at the reception. The awards are given annually to recognize exceptional plant and landscape efforts aimed at making community spaces more beneficial to the larger environment.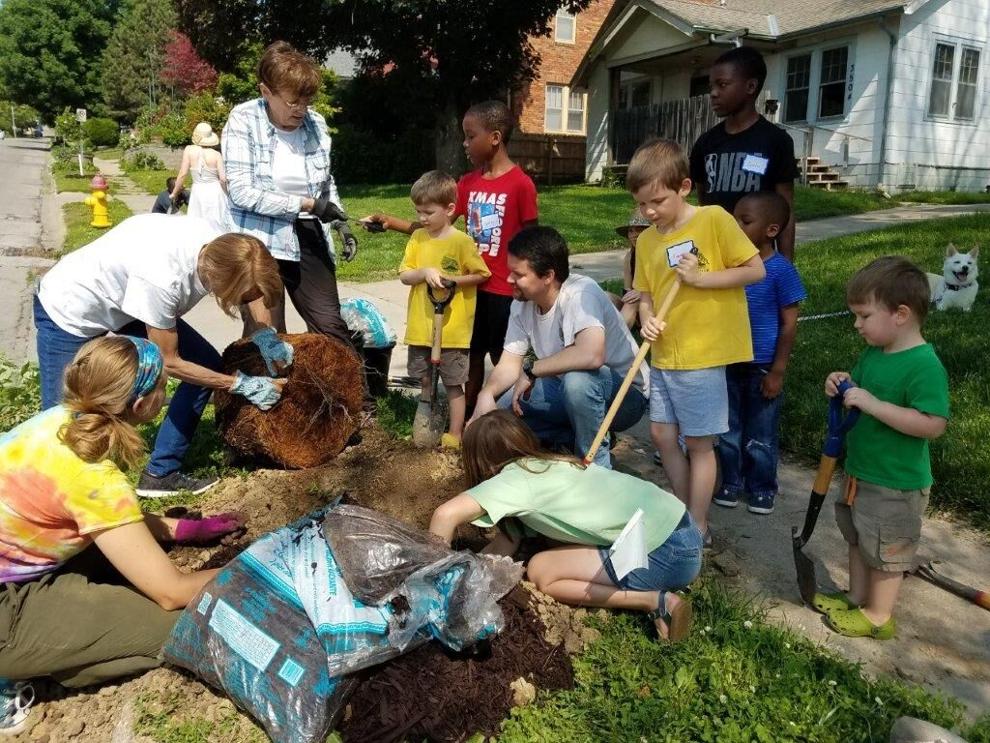 This year's awards and recipients were:
President's Citation: Bob Brandt of Unadilla for planting, promotion and other community efforts.
Affiliate Excellence Award: Hastings College for campus improvements, education and demonstration.
Johnny Appleseed Award: Steve Rasmussen of Wayne for tree planting and garden development in northeast Nebraska.
Jim Kluck Honor Award: Gene Maffitt of South Sioux City for citywide planting, trails, conservation and tree diversity.
Educator Award: Marjie Ducey of Omaha for environmental outreach.
Blazing Star Award: Benjamin Vogt of Lincoln for promoting native plants.
Volunteer Award: Heidi Novotny of Louisville for planting efforts.
It was a thrill to be honored at the reception. I have to thank the staff at the arboretum, folks at the Nebraska Extension, garden businesses and those of you who have shared your love of gardening with me.
Keep bringing beautiful and original gardens and those that help pollinators to my attention.
Trees improve home's value
Homes with trees planted in their yard are worth much more than properties without any tree cover, according to a new study from the University of Nebraska–Lincoln's Bureau of Business Research.
The report, sponsored by the Arbor Day Foundation and the USDA Forest Service, found that the collective value trees add to private home properties is more than $31.5 billion annually nationwide.
"Trees do so many great things for our neighborhoods and homes — from lowering neighborhood temperatures, to fostering wildlife habitat, to even lowering crime rates where we live," said Dan Lambe, president of the Arbor Day Foundation. "Now we have the science available for us to really dig in and understand from an economic standpoint how impactful trees are for our neighborhoods and communities."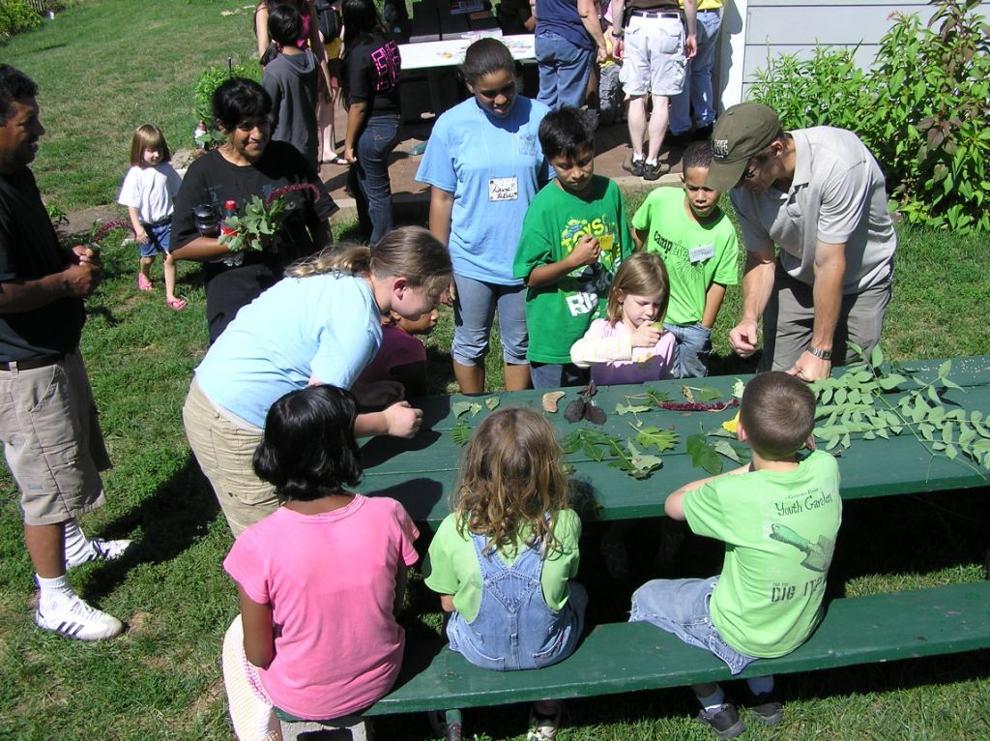 The study sought to quantify the economic footprint of the urban forestry sector in each state and nationally. Additionally, it reported on "quality of life" benefits trees provide, including the impact tree cover has on home values, using U.S. Census Bureau data. It also reported on the external benefits to society those same trees provide their communities through things such as carbon sequestration, reduced air pollution and flood abatement. Using data from the USDA Forest Service's i-Tree Landscape web application, neighborhood trees were found to provide more than $73 billion worth of environmental benefits to society each year.
"Planting and maintaining trees is one of those expenditures that provides both returns to the investor and benefits to all of us," said Eric Thompson, director of the Bureau of Business Research.
At the state level, urban trees had the largest annual impact on quality of life in Texas, Georgia, Florida, North Carolina and Mississippi. Other states ranked in the top 10 included Alabama, Pennsylvania, California, Virginia and Louisiana. See the full state-by-state breakdown at arborday.org/urban-forestry-economic.
The report also showed that the urban forestry sector — defined as the growing, distributing, planting and maintaining of trees and forest where people live, work, play and learn — had an economic footprint of $35 billion, with more than 500,000 people employed in the sector.
Nominate someone for Leopold Award
If you know a Nebraska rancher, farmer or forestland owner who goes above and beyond in the stewardship of natural resources you can nominate them for the 2022 Nebraska Leopold Conservation Award.
Sand County Foundation and national sponsor American Farmland Trust present the Leopold Conservation Award to private landowners in 23 states for extraordinary achievement in voluntary conservation. In Nebraska, the $10,000 award is presented with Alliance for the Future of Agriculture in Nebraska, Cargill and the Nebraska Environmental Trust.
Given in honor of renowned conservationist Aldo Leopold, the award recognizes landowners who inspire others with their dedication to land, water and wildlife habitat management on private, working land. In his influential 1949 book, "A Sand County Almanac," Leopold called for an ethical relationship between people and the land they own and manage.
The application deadline is March 1, 2022. Applications can be emailed to mindyr@a-fan.org or postmarked by March 1, and mailed to:
Leopold Conservation Award, c/o AFAN, 5225 S. 16th St., Lincoln, NE 68512.
---