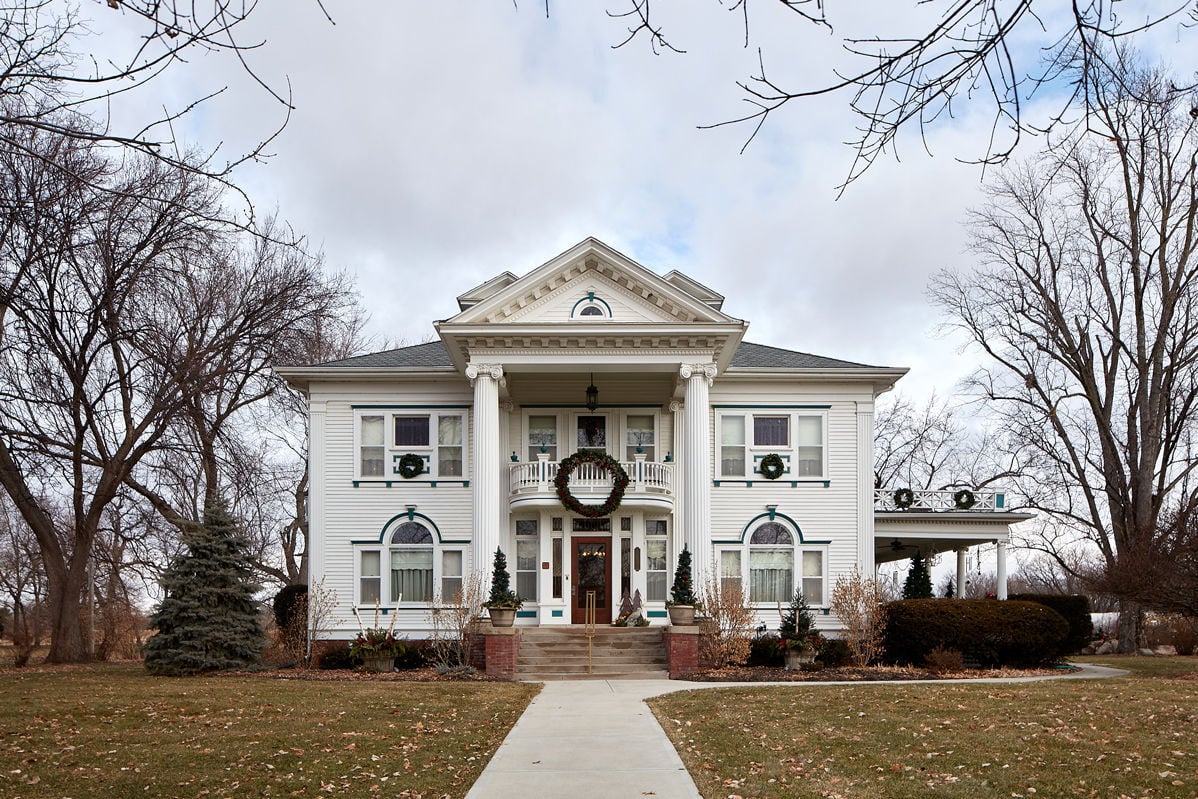 Linda Clark always has extra company when she tackles her Christmas decorating.
It's a massive job. No room in the 1905 neoclassical four-square in Waterloo, Nebraska, goes untouched.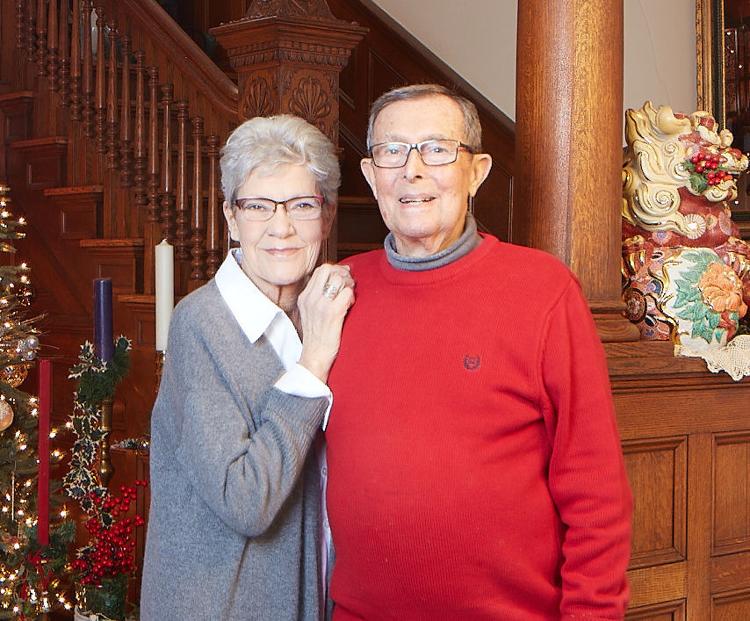 "If it stands still it gets a bow," she says.
Husband Bill helps by hauling things up from the basement. He enjoys the finished product, but leaves Linda alone to decorate except for some unusual assistance — the ghost from the third floor.
Yes, that would be Mary Robinson, the wife of the first owner, who makes her presence felt.
"She loves Christmas," Linda says. "She loves it when I'm decorating. She's right there with me."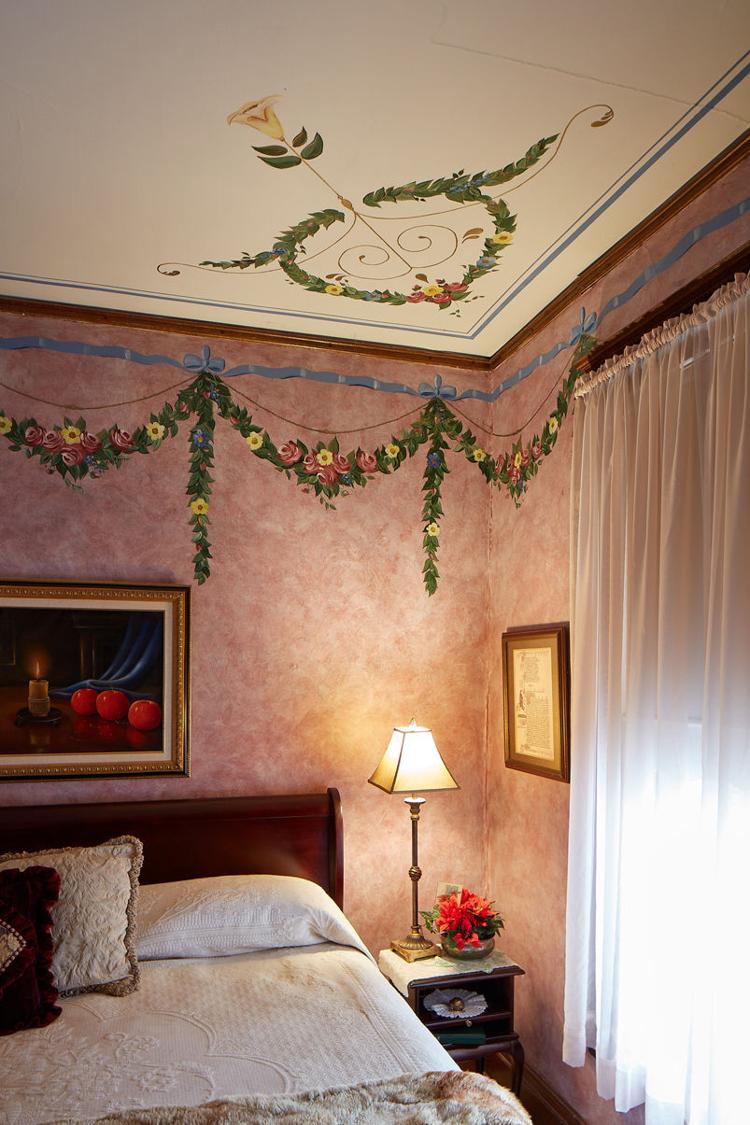 Linda isn't the only one to sense Mary's presence. Her son and a cousin swear they've seen her, and when the couple operated their home as a bed and breakfast for eight years, guests would occasionally ask about the person who would open their door to tell them goodnight.
"Mary died here of old age," Linda says. "She was happy and she stayed is our theory."
The Clarks knew nothing about the ghost when they bought the house in 1987. Bill, who had recently retired after 31 years in the Air Force, had grown up in a big house and fell in love on their first visit. He told Linda he wanted to make an offer during what was then a long drive back to Omaha.
He laughs when asked about what work needed to be done to the home, which is listed on the National Register of Historic Places. They've upgraded the plumbing and electrical, refinished the floors and added a new roof over the years. The exterior was painted, "nasty" green shutters removed and the 1970s décor of greens and oranges removed inside.
"We've been doing this since we moved in in 1988," he says. "It's pretty much done now."
With 9,200 square feet, 7,500 of it finished, Linda has a vast canvas to decorate for every season and holiday.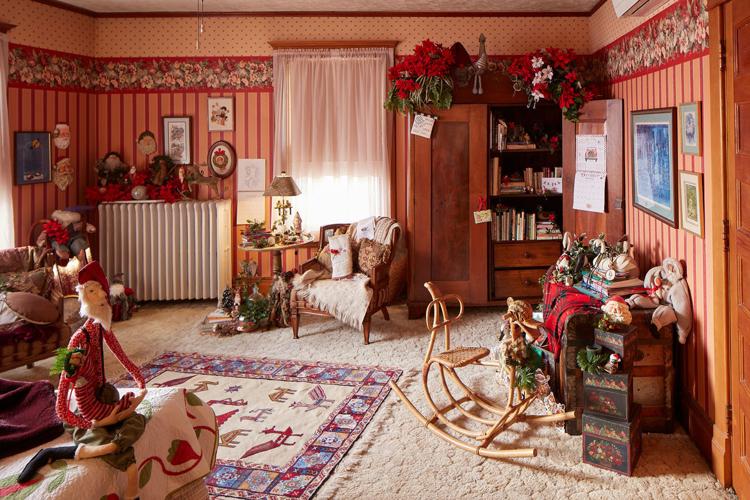 Nothing matches her effort for Christmas, though, with work starting the day after Halloween and continuing until Christmas Eve.
Linda calls herself an eclectic decorator, with no real theme besides lots of red and green.
"Every room is different," she says.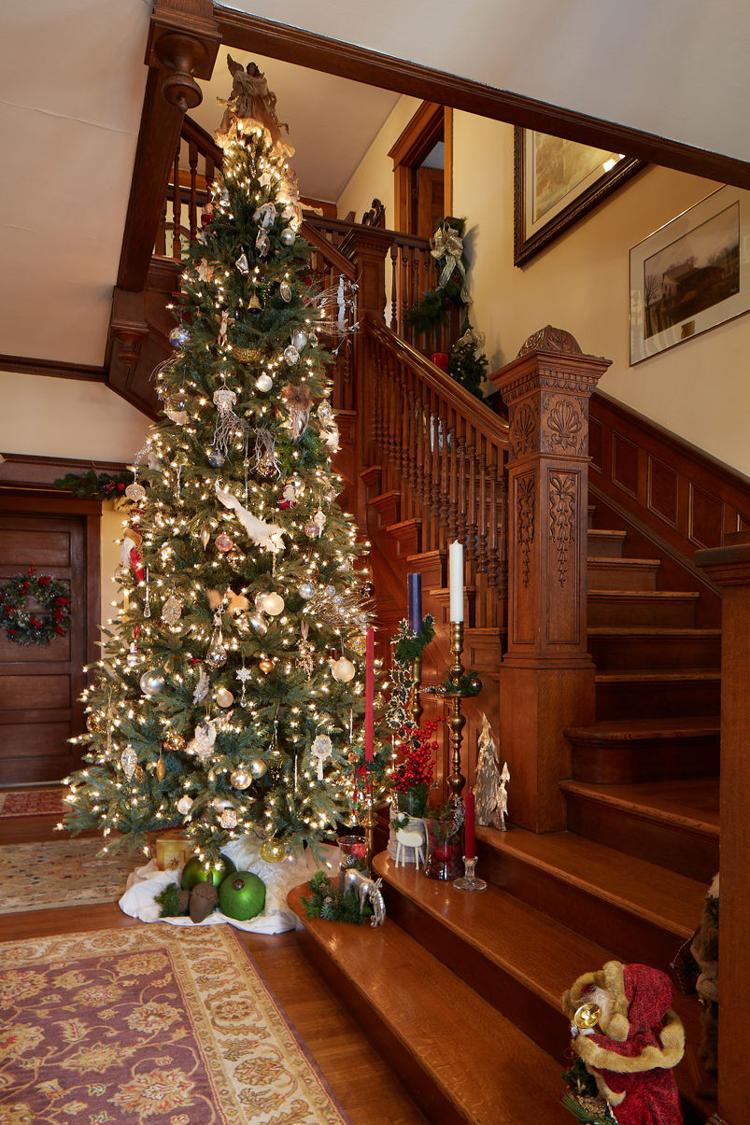 A 12-foot tree in the front hallway dominates but smaller versions can be found in several other rooms. There's a live tree in the family living room, decorated with all things nature. Two pencil trees in the library are dressed with poinsettias, while the tree on the second floor is covered with older family decorations and big old-fashioned lights.
Each of the bedrooms, with names like the "Gone With the Wind" room from the bed-and-breakfast days, also get decorated. Linda said she finally got smart and stored those decorations in their closets. The rest are piled ceiling high on three ping-pong tables in the basement.
She goes for it in the dining room, she says, heaping the table with holly and berries and Christmas-themed table settings. It helps take her mind off the 1970s JCPenney cloth printed wallpaper that still remains.
"You name it and it is in there," she says. "When we have family Christmas dinner, we have to take some off the table because no one can see anything."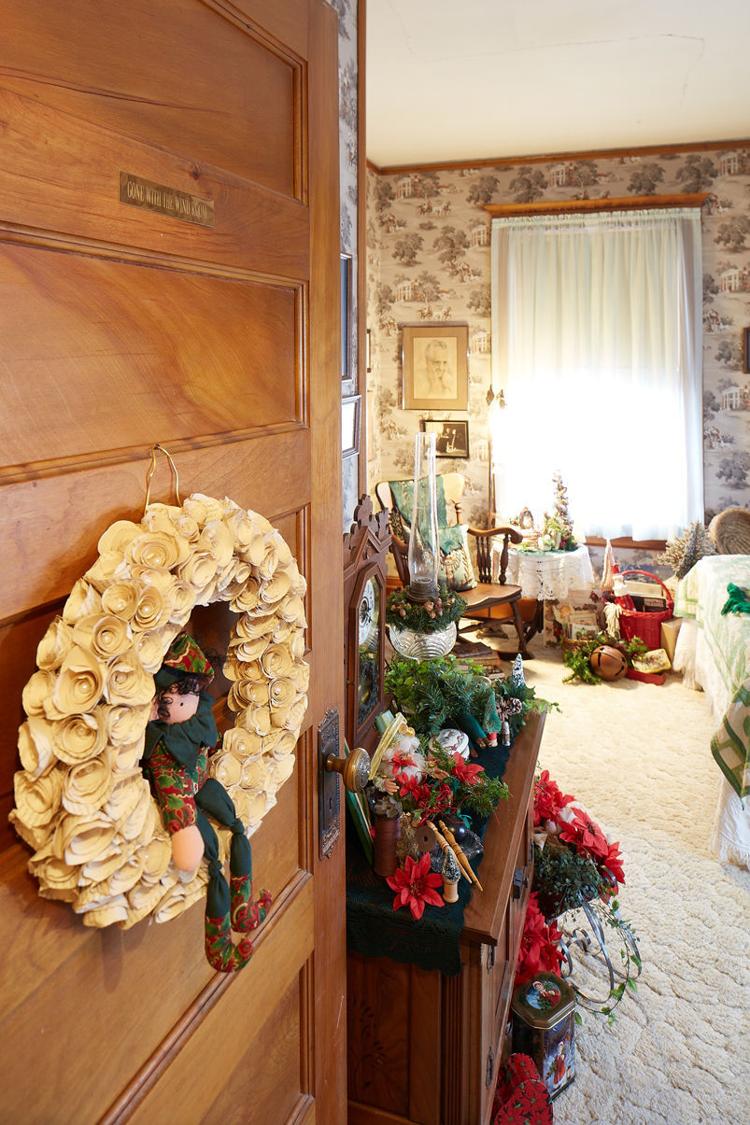 This will be a much quieter holiday season than in the past. They'll have Christmas Day with two of their children and their families. They decided that last year's big New Year's Day shindig, the traditional commander's call from Bill's Air Force days, would be their last.
But that hasn't dampened Linda's enthusiasm for her favorite holiday. The couple celebrates all 12 days of Christmas starting on Christmas Day and will also squeeze in Linda's 73rd birthday on Dec. 27.
They officially end the season on Jan. 6, and then it's time to start packing up.
She gives herself until Valentine's Day to put everything away, before turning to that holiday, St. Patrick's Day, Easter and then summer and fall décor. Bill, meanwhile, is in charge of all the outside work.
When they bought the house, with all of its space, Linda said she just couldn't imagine not adorning every nook and cranny.
"I can decorate like crazy," she says, "and I did."
---
Photos: Christmas in every room at 1905 neoclassical four-square
A 12-foot tree in the front hallway dominates but smaller versions can be found in several other rooms.