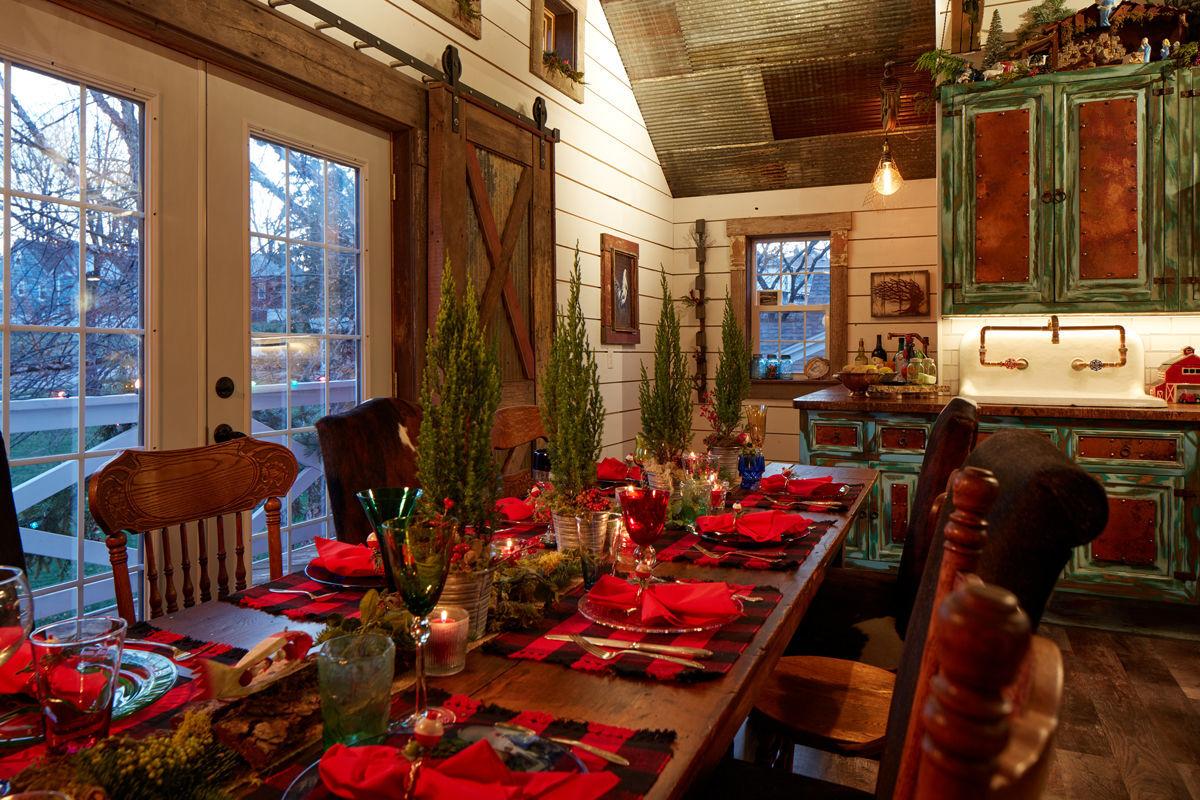 Every well-worn board has a story.
Every handcrafted furnishing and vintage accent in the loft does, too.
But the most remarkable element is the wooden fishing boat suspended from the rafters.
Mark TeVogt designed the living space especially for it.
TeVogt grew up in Detroit Lakes, Minnesota, where the tourist population swells each summer. His parents owned Clem's Big Dock, popular for fishing and sightseeing excursions on the big lake.
"Everything was about the water — from water skiing to ice fishing," TeVogt says. "It was wonderful."
During the 1950s and early '60s, Clem TeVogt put his carpentry skills to work at Ole Lind Boat Works in the off-season.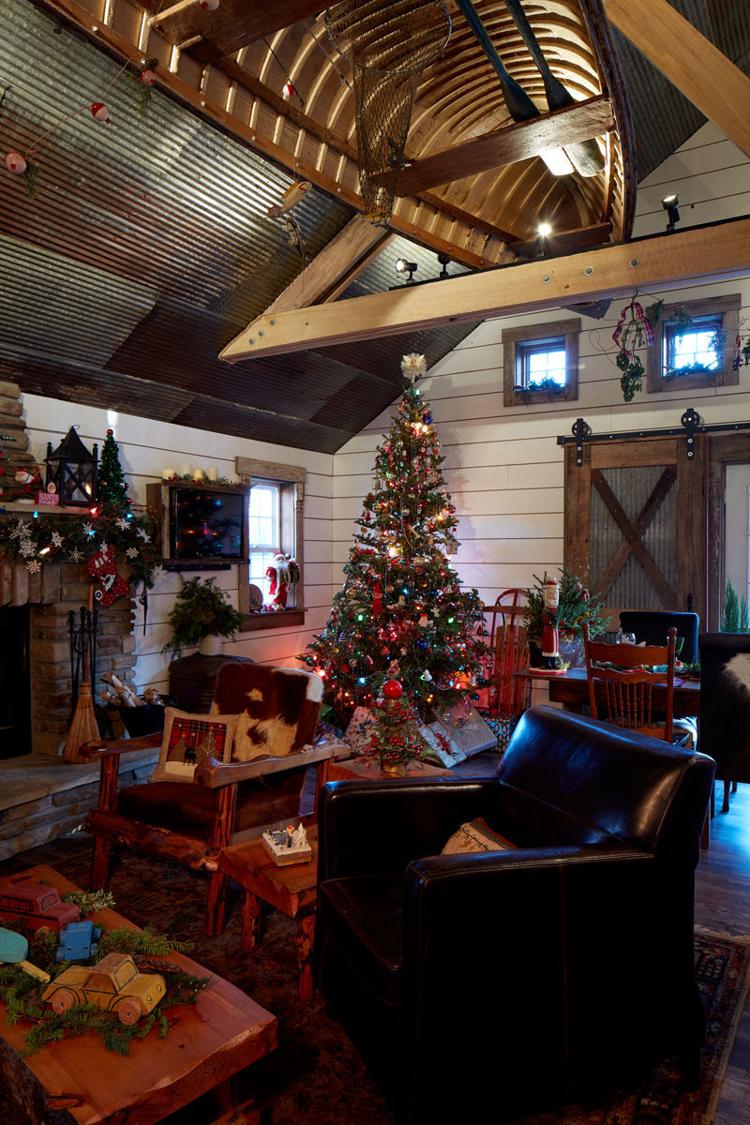 Mark always thought it would be fun to have one of the boats that this dad had helped make. Out of the blue, TeVogt's sister, Linda, called. She had located a boat of the same vintage near her cabin at Long Lost Lake. The boat was free, but TeVogt would have to fetch it.
"I had no idea what I was going to do with it. I just knew I had to have it," TeVogt says.
About the same time, the do-it-yourselfer was finalizing plans to build a basic two-car garage at his North Omaha home. The project grew more ambitious when TeVogt got the idea to add a workshop and a second story — for a guesthouse that would include rafters to suspend the 1960s-era Ole Lind craft.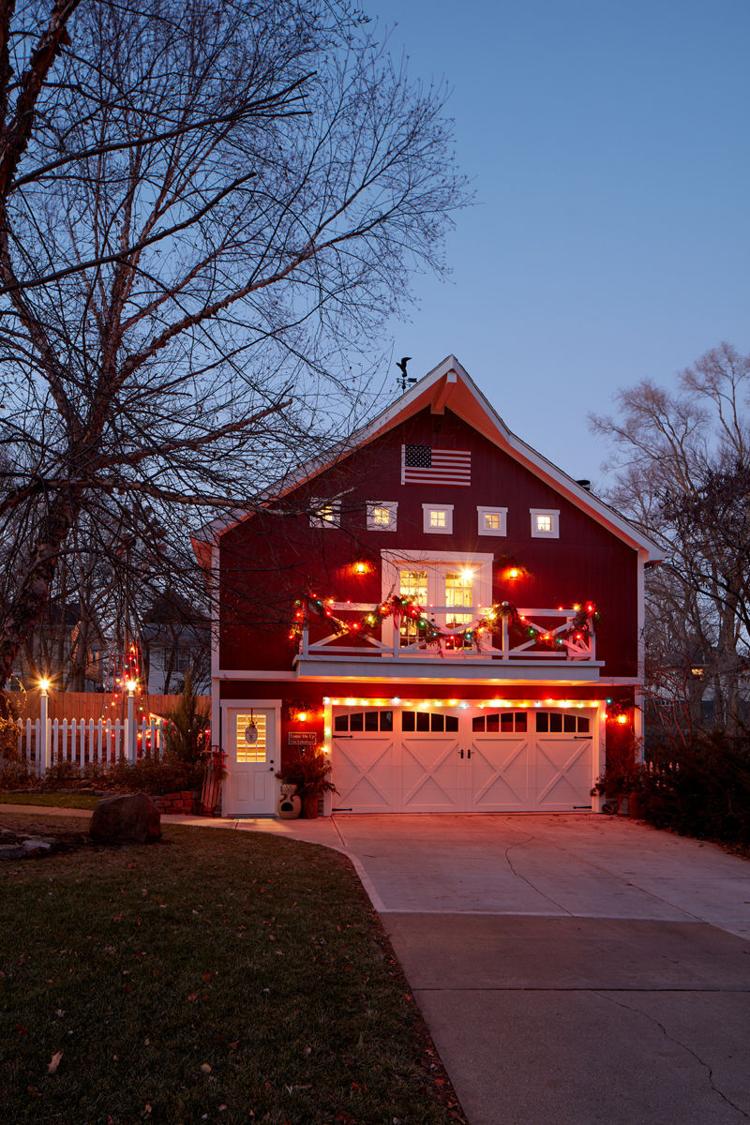 The project took four years, with TeVogt doing most of the finishing work while also manning his Old Market store, Iron Decor & More. He celebrated the garage loft's completion last December with a round of open houses for neighbors and friends.
A plaque at the foot of the stairs lives up to the invitation: "Come on up! I'm fabulous."
The loft has a cozy Minnesota cabin feel.
"I come from a family of builders and crafters," TeVogt says. Among his coveted family heirlooms and quaint odes to Mom and Dad:
» Furniture that his dad built in the '60s for the family's cabin at Perch Lake.
» A workbench from Clem's marina, repurposed as a kitchen island on casters.
» A wire fishing basket filled with wooden lures whittled and painted by Dad.
» A handmade plywood sign that reads, "God Bless You, Mom," woodburned by Mark in 1969.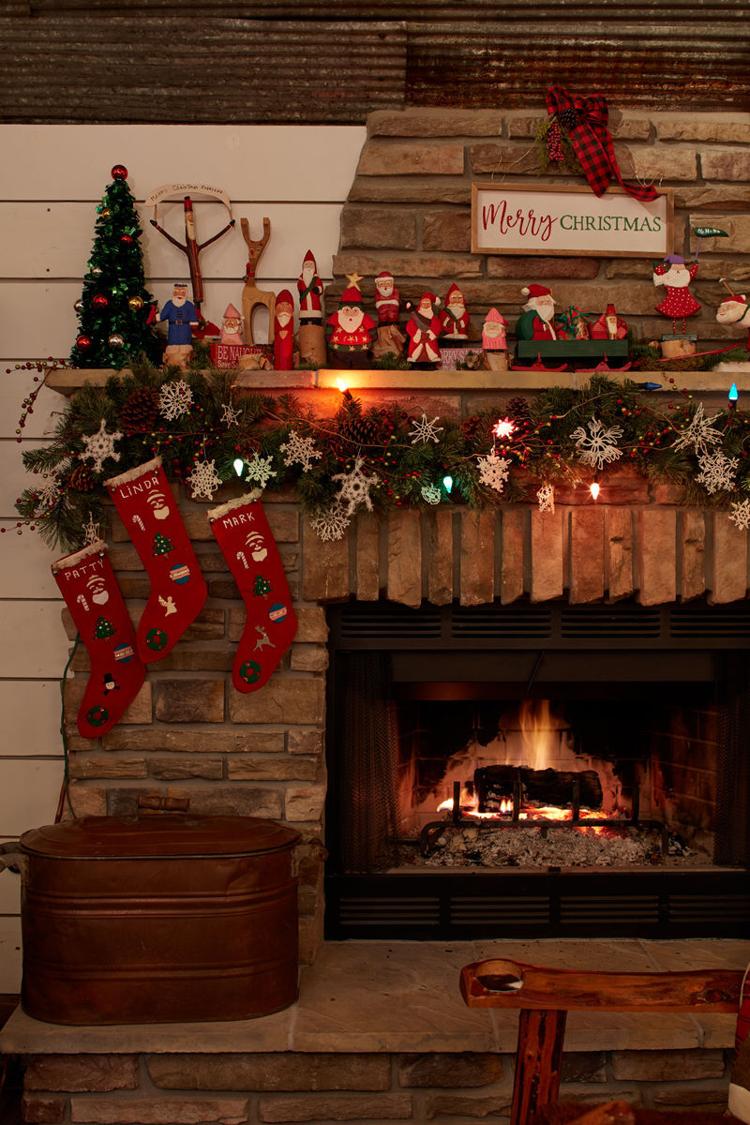 Christmastime brings another nostalgic layer of carved toys and Santas, a ceramic nativity scene, crocheted ornaments, pinecone wreaths, fishing-themed garlands, and the TeVogt kids' stockings.
It's more than a throwback to Christmases past. It's a collection of memories held dear, with a wooden fishing boat made in Detroit Lakes overlooking it all 365 days of the year.
The loft space also is a work of craftsmanship, an assemblage of materials and fixtures reclaimed, repurposed and renewed.
"It's something different," TeVogt says. "I'm always looking for things and wondering, 'What can I do with that?' "
Craigslist, Facebook Marketplace, street peddlers, Mexican artisans, rural landowners, friends — all have been sources for items he's incorporated.
For wall areas, he used white shiplap, tin ceiling tiles and hand-selected boards from a crumbling barn in Nebraska and a vacant house in Kansas, plus remnants from Clem's Big Dock and the boat shop. Ceilings are done in weathered corrugated metal, salvaged from an Iowa farm.
The kitchen cabinets were crafted by artisans in the mountains of Mexico and shipped to the U.S. border where TeVogt buys imported decorative iron and pottery for his store. The cabinets have a distressed turquoise finish accented with copper inlays. The finish involved two rounds of painting and sanding, followed by another round of staining.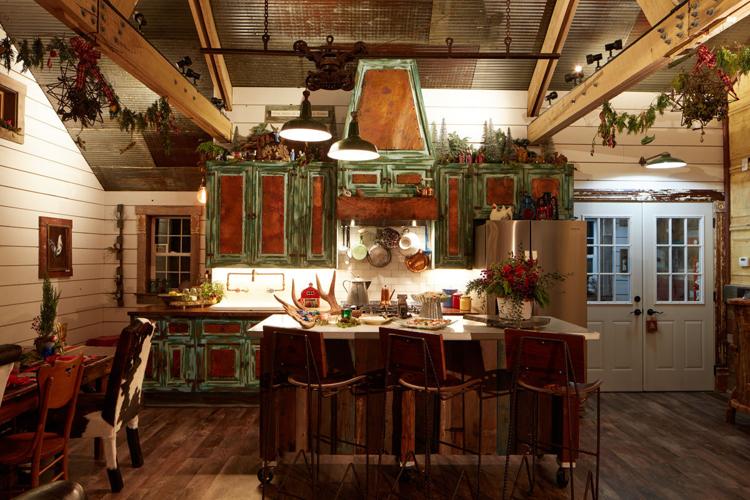 To continue the theme, TeVogt installed custom copper countertops from Mexico and an enameled cast iron farmhouse sink reclaimed from an old cabin in Minnesota. "It's a little inconvenient with separate faucets for hot and cold," TeVogt says. But the style is exactly what he wanted.
The fireplace — built with stone from Habitat ReStore — is a focal point. At Christmas the mantel is lined with hand-carved Santas, Dad's Christmas gift to his three kids for 20-some years.
The live tree is loaded with ornaments, most made by Mom. Dad's wooden fish decoys dangle amid the tinsel and lights as well.
Last December, Damon and Sylvia Samuel helped deck the rafters and dress the tables for two boat-reveal gatherings. Perfect imperfections prevailed in mismatched placesettings and other thrifted tableware.
TeVogt's garage loft isn't currently listed on Airbnb. But it's something he might consider after the pandemic. Tuesday Scotch Club has an open invitation, and a second annual holiday open house is a possibility — socially distanced, of course.
TeVogt's winter project? The house next door. He bought it late last year and is redoing it for rental.
"I've always got to be building something."
---
Photos: Homespun holidays at 'cozy cabin' garage loft in Omaha
The loft space also is a work of craftsmanship, an assemblage of materials and fixtures reclaimed, repurposed and renewed.