Even though it seems like planting season is over, fall is a great time to replace a tree you may have lost in the July wind storm or just add a new one.
The tree will get one more beneficial season (spring) before it has to deal with the stress of heat and limited precipitation during the summer. It will be ready to take off at the first signs of warmth, when its spring-planted counterparts haven't even left the nursery.
"All of this increases the likelihood of the tree surviving the critical establishment period in its first year after replanting and developing a healthy root system," said Chris Stratman, executive director of Keep Omaha Beautiful.
The mild weather and fewer insects in the fall also give new trees a comfortable environment as they establish strong roots.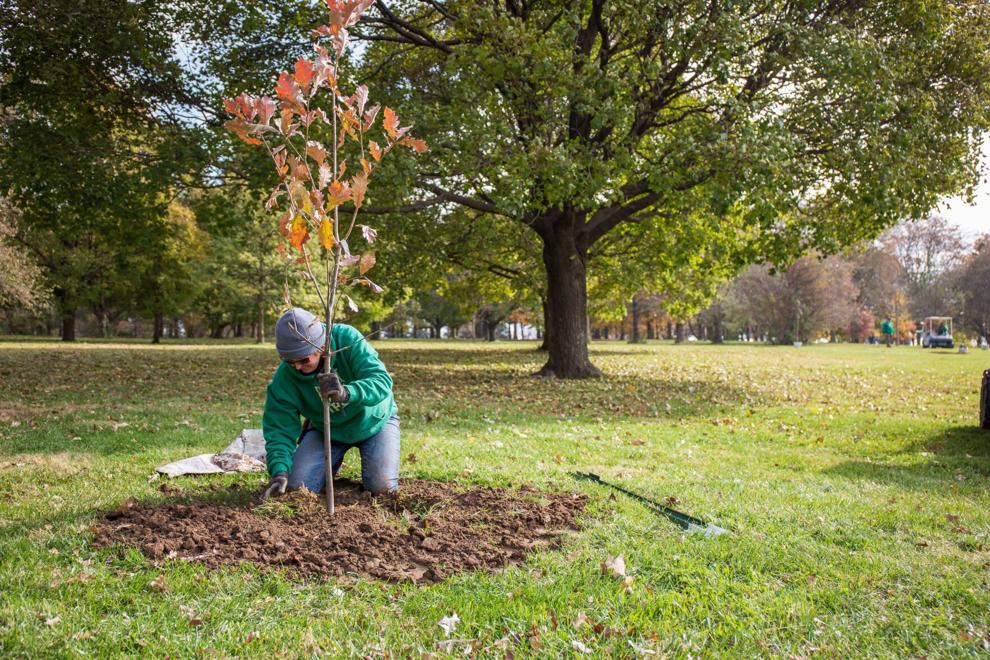 Many garden businesses, such as Mulhall's Garden + Home, Lanoha Nurseries and Canoyer Garden Center, are offering discounts on their trees to encourage fall planting.
Before you start shopping for a new tree, Mulhall's staff suggests, evaluate your site conditions and the goals for your landscape. Think about things like the amount of light, moisture and wind, as well as seasonal interest and form.
Look for trees that are native to our region, and aim for diversity. Choosing a tree that's not already common in your neighborhood will create a much more resilient tree canopy.
Consider trees with stronger wood to withstand future storms.
If the option exists, choose a tree that's been grown in a fabric grow-bag. It'll likely have a much denser root ball — with a lot more root tips and no circling — for faster establishment and growth.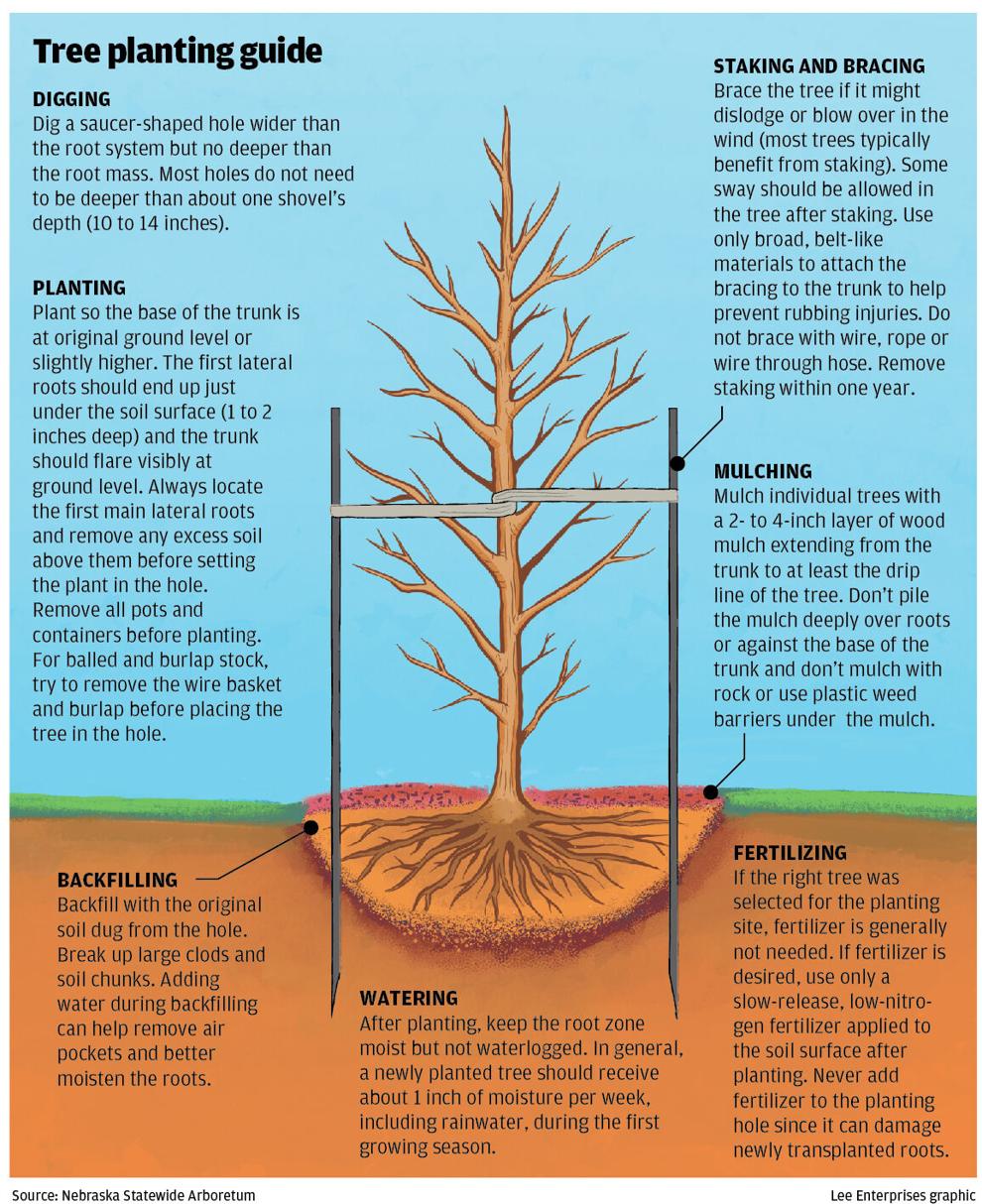 The Nebraska Statewide Arboretum said these are the most asked questions about tree planting:
When is the best time to plant a tree?
Trees do best when planted during the cooler months. It's not too late to plant a tree this year. September to November in the fall is the ideal time to plant trees. For spring tree planting, we recommend March to May.
What is the most important thing to do when planting a tree?
We have found that many people plant their trees too deep, they want to really tuck them in. It is best to have a shallow, wide hole. More like a saucer, not like a fence post hole. The top roots should be just under the soil with plenty of space to spread out.
How far apart do I need to space trees?
Trees like to be in community with each other (that's why we have forests). So, planting trees within 20-30 feet of each other in a grouping is preferred by the tree. Single trees will do fine, but they do like to have friends around.
There are so many options, it is better if we tell you what not to plant. Diversity is key to a healthy community forest, so look around your neighborhood. If there are a lot of one species of trees, find a tree outside of that species to plant. A popular tree that is becoming over abundant and causing issues in many communities is ornamental pear. If you want a beautiful early flowering tree, we'd recommend a northern catalpa instead. Catalpa is an under-utilized native tree that does well in yards.
What should I do if I think my tree is sick or has a problem?
A certified arborist will be able to check out your tree and give you a plan of action. To find a certified arborist in your area visit the Nebraska Arborist's Association website, nearborists.org, and click "Find an Arborist".
---