John Porter didn't know he had a gold mine hanging in the corner of his home office until he posted a picture of his thriving Monstera albo plant on Facebook.
"People were asking for a cutting and wanting to pay me money," he said. "I thought maybe I should explore this."
Porter, urban agriculture program coordinator for the Nebraska Extension in Douglas-Sarpy Counties, ended up selling five leaf cuttings for a total of $675.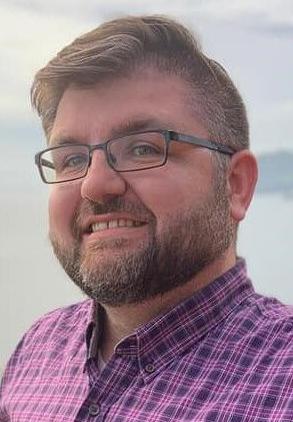 Sydney Sehi bought two of them for $260 − this variety with its white variegations is one she has lusted after for a long time. She had sold doubles of several plants and hosted an art class, so she'd be ready to buy if one became available.
"It was actually a really good going rate for this plant," she said. "I just saw a mint or mohito Monstera that went for $35,000. That's insane."
Maybe pre-coronavirus pandemic. But buying houseplants − especially the uncommon varieties − has exploded in the past year. It's the same with the accessories that go with them.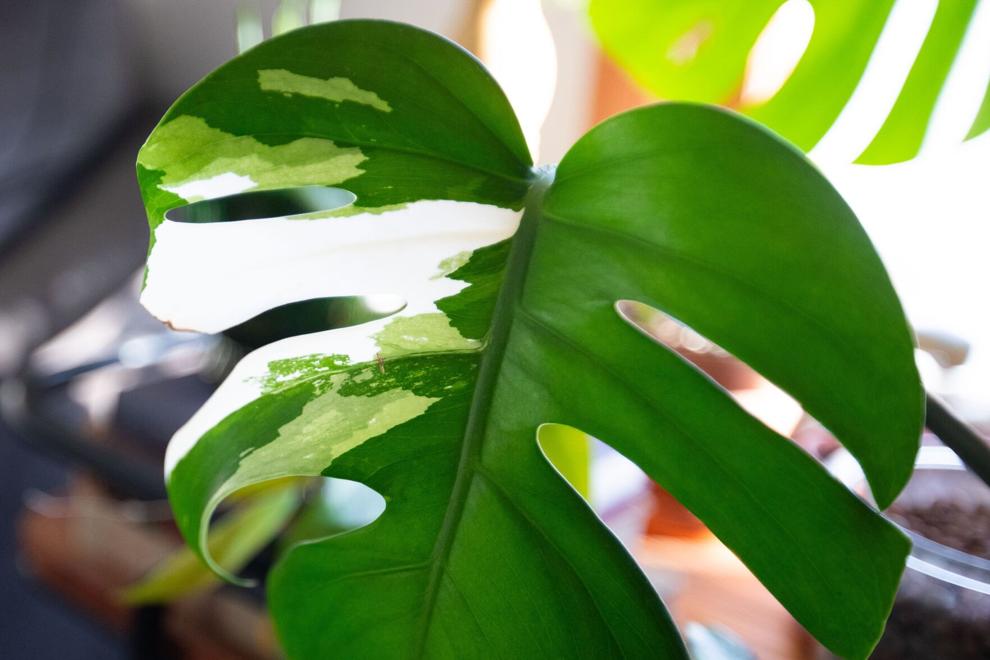 Sales had already been trending upward but retail gardening as a whole grew almost 9% in the past year.
"Houseplants are kind of the hot thing in the pandemic," said Shannon Beck, co-owner with Abby Fleek of a new downtown plant store called Nodest.
Sehi, whose plant collection has grown to between 75 and 100 since she and husband Sam recently purchased a house in Benson, said there's a couple of reasons why.
First, she said, is that everyone is stuck at home and can't travel and is missing the novel experiences they once enjoyed. They're seeing nature in a new way through houseplants. Secondly, younger people living in apartments don't have gardens, so they're buying fun inside plants instead.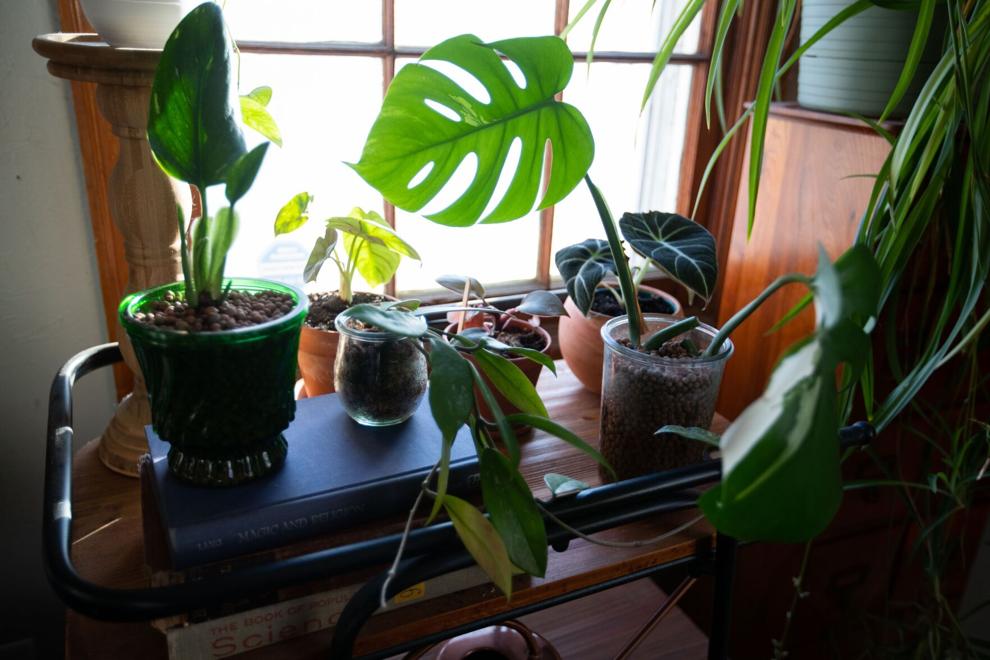 It's insidious, she said. Once you buy one, you start to fuss with it, making sure it's in the perfect spot to thrive and maybe look good on your social media posts. Then you buy a humidifier to combat the dry air in your home, which the newcomer doesn't like.
"Suddenly, you are into the houseplant craze," Sehi said.
The level of interest this winter has been unprecedented at Mulhall's Garden + Home.
January is its annual houseplant month, and the store has been trying to meet the demand with multiple shipments of plants every weekend.
"Between an already growing trend, and the fact that people are spending a lot more time at home during the pandemic, we're seeing tons of people coming in to buy their very first plant," buyer Jasmine Osten said. "Then pretty soon, it turns into half a dozen or more."
Mulhall's is also getting a growing number of requests from collectors looking for specific and hard-to-find specimens. A few that are worth hundreds of dollars, such as the albo and Thai constellation monsteras, will be available Saturday at one of the garden center's rare plant sales. It starts at noon at the main greenhouse but beware: People line up early.
"These are plants that we may only be able to get a hold of once or twice a year, so it takes a lot of coordination with our growers to get them here, and it's a big day when they arrive," Osten said.
A houseplant swap at Mulhall's is set for Jan. 30.
The plant craze has allowed smaller independent businesses to thrive, too. Places like Drips Botanical Elements and Sheelytown Market have joined The Green House locally. But big box stores like Lowe's and area supermarkets also are selling plants and everything needed to grow them.
Members of online plant groups gleefully announce their finds. Others on Facebook are devoted to buying, selling and trading, which is how Porter and Sehi made their connection.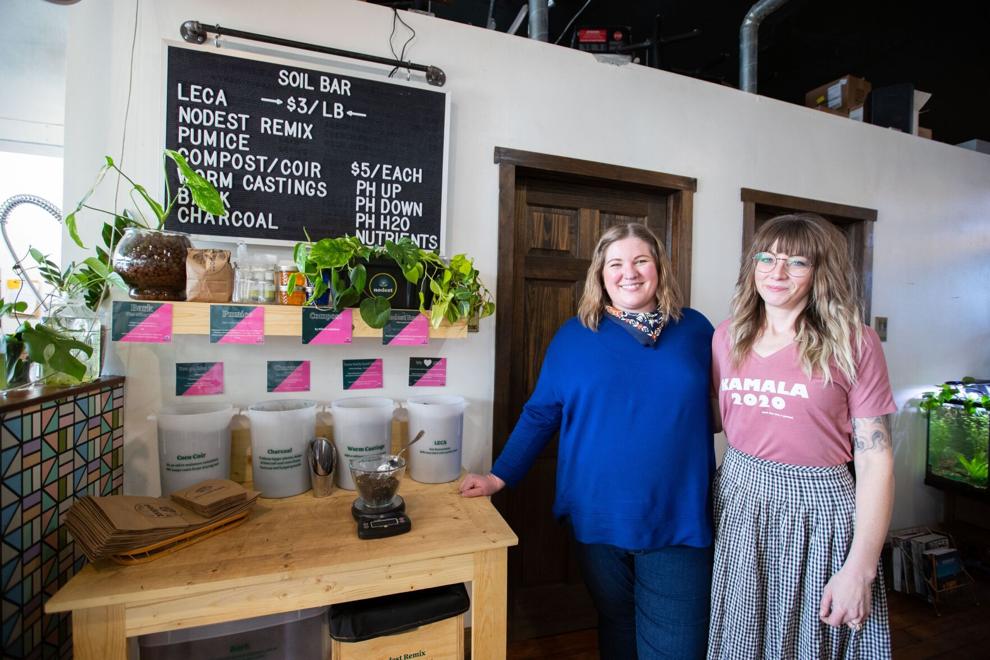 The two met at Nodest, located within Bad Seed Coffee & Supply at 24th and Harney Streets. Not only does Nodest sell plants but it has a soil bar in which you can purchase the perfect mix for that new baby.
It's great for apartment dwellers who don't have room for big bags of potting mixtures, Beck said. Each mix, at $3 a pound, comes with a fun name, such as Desert Daddy for cactus and succulents. All contain local compost churned out by Hillside Solutions.
"Oh my gosh, we've had a lot of success," Beck said. "You can't beat coffee and plants."
---
Our best Omaha staff photos of January 2021