Amanda Diekman had a choice when professional organizer Emily Nelson arrived to transform the pantry and master bathroom and closet in her Lincoln home.
Did she want to be surprised at the end of the day or check in periodically on the redo? She picked the former.
"I kind of got to go on with my day and tried not to peek anywhere," Diekman said. "At the end of the day, it was like the big reveal."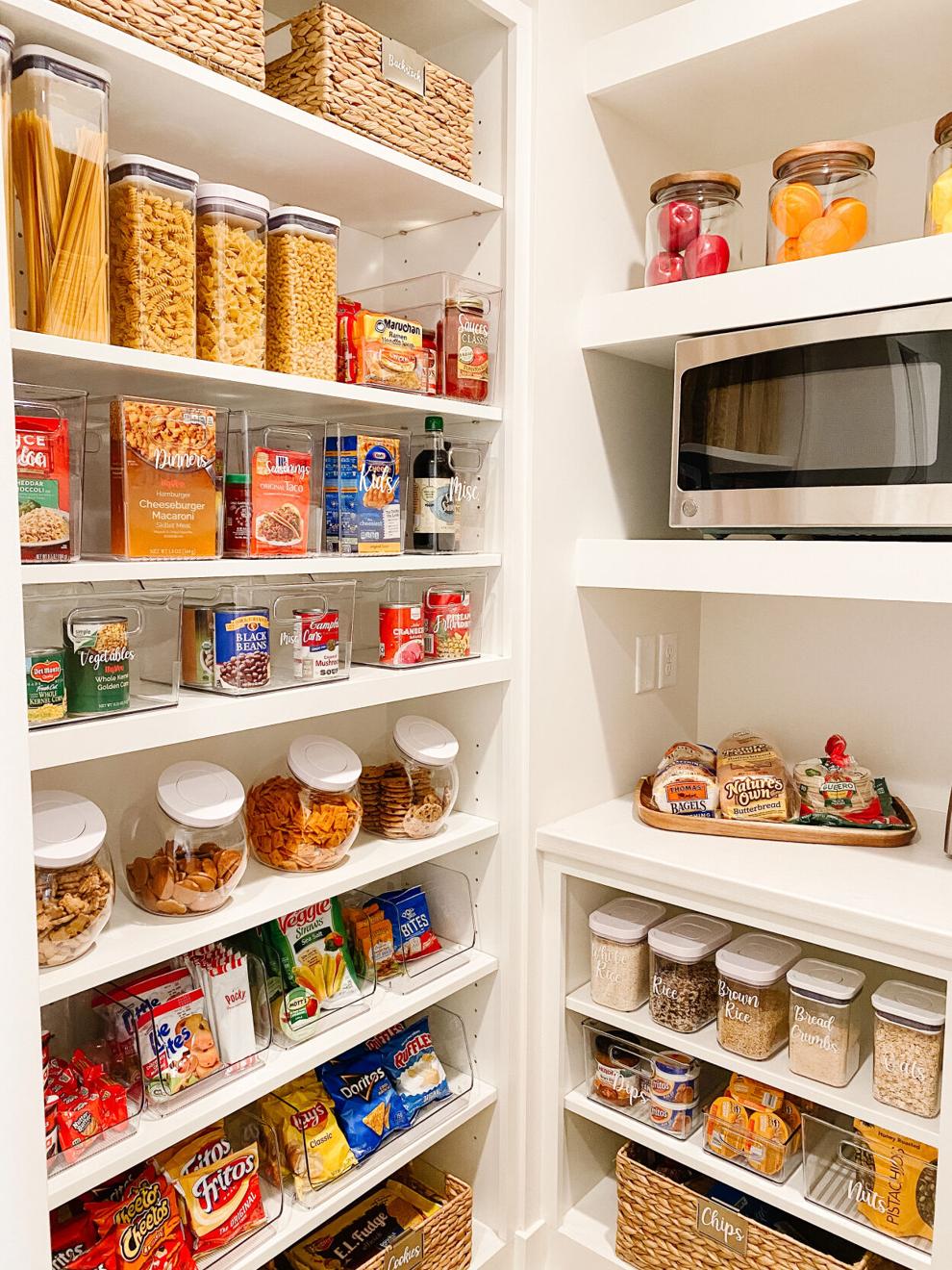 Diekman, whose husband Jake is a relief pitcher for the Oakland Athletics, was thrilled.
Nelson pulled everything out and cleaned and re-organized their walk-in pantry. Each article was returned in a clear container and labeled.
In the owners' closet, hanging clothes were organized and other items folded to take up the least amount of space.
Every organizational bin used was customized with a label in a font chosen by Diekman.
It's a polished look Diekman has always wanted, but had no idea where to start.
"I don't have that gene in my brain," she said. "I don't know how to put stuff like that together. To have someone do it for you and teach you how to maintain it makes it easy."
Diekman hired Nelson because of the rave reviews she's received on social media from other clients. Nelson said what sets apart her business, Orderly Elegance, is her popular finishing touches.
"We always add a little touch of elegance," she said. "If it's a pantry I'm doing and the kitchen has silver accents, we tie in silver accents to make it flow. I'm able to add that design feature most do not offer."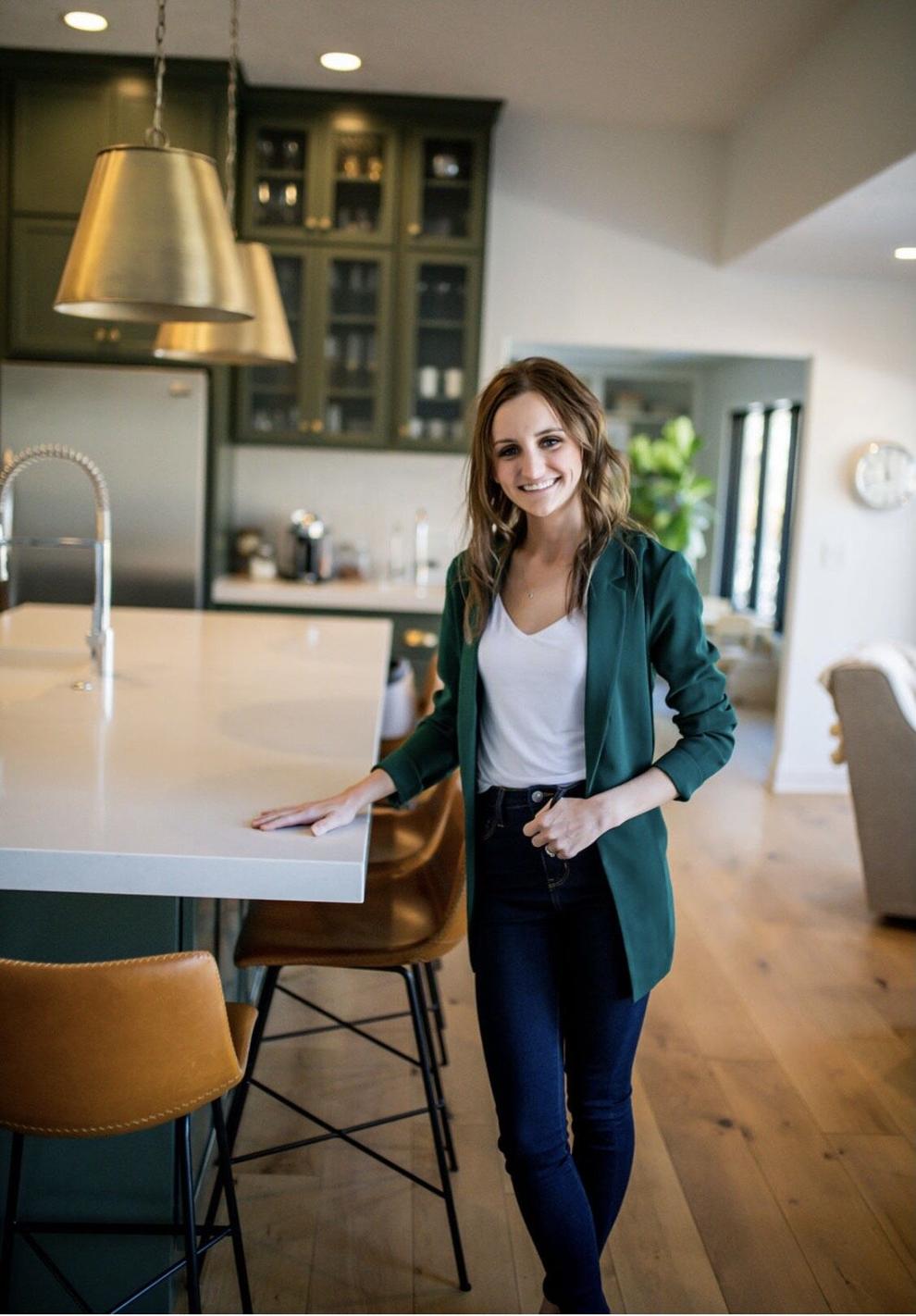 Credit the Nebraskan's background in interior design. Nelson, who grew up in Osmond and now lives on a farm near South Sioux City, was pursuing that degree at the University of Nebraska-Lincoln when she met her husband Taylor and married.
They spent the next eight years owning and managing a truck stop and convenience store in Jackson, Nebraska. Nelson, mother to 3-year-old Brock and 1-year-old Teagan, organized a staff of 26, and said when they decided to sell the business nine months ago she was at a loss.
"I was bored and needed to do something with my time. It was either pursue design or organization," she said. "Organization has always been a huge passion of mine. I would organize and design for families just for fun."
It was the perfect time to start an organizing company, Nelson said. Many people are working at home because of the coronavirus pandemic and have realized their systems aren't functional. Some have needed two offices set up or just cannot stand to look at a messy pantry, garage or bathroom another day.
She's also working with several clients who are building homes, helping them figure out the best way to lay out pantries, cupboards and drawers before they even move in.
Nelson says demand has been strong from the start. She now has a staff of five and serves homes and businesses in Nebraska, Iowa and South Dakota. She dreams of one day franchising the business.
"It's been unreal," she said. "It's never a dull moment. It's always fun."
Nelson, 28, said she learned a lot from her mom, Jane Haselhorst, and does a lot of reading about organizing. She's also able to just gaze at a room and visualize what products to use and how it will function for the family.
It costs between $2,000 and $3,000 to organize a pantry, her most requested makeover. Nelson arrives in a pickup and trailer that contains all the supplies that she and her staff will need for a job that typically takes about eight hours. The trailer holds everything from cleaning supplies to organizational bins and baskets.
"I evaluate the space, determine what is and isn't working for them," she said. "Our mission is to streamline life with function, flow and elegance. I leave my clients with a system they can maintain."
Diekman, mother of 2-year-old Palmer, admits she had been nervous about being able to stick with the systems Nelson installed. But groceries are put in the right container or basket as soon as they get home from the store and she's been hanging laundry as soon as it's done.
"Actually," she said, "we've done really well."
---
Our best Omaha staff photos of January 2021