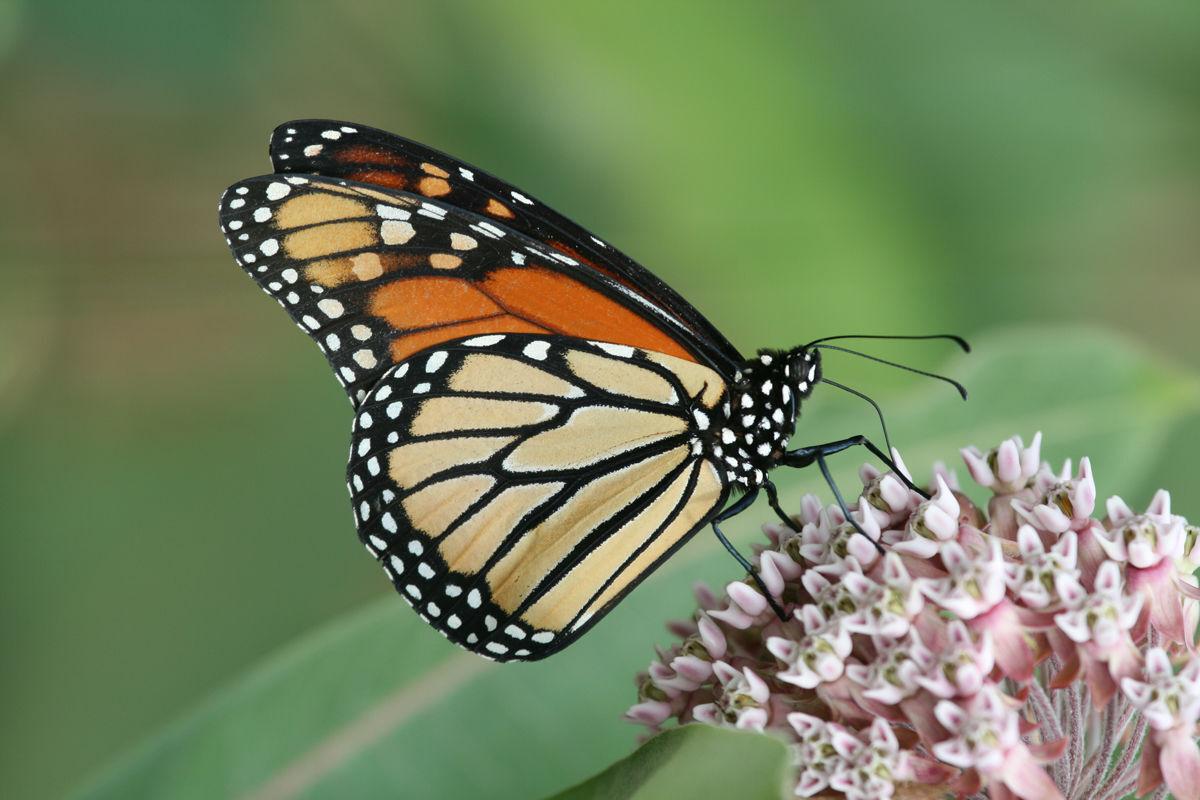 Julie Johnson was astonished as the proud guide pulled the tags from his wallet.
Two of the monarch butterflies she had hatched 1,786 miles away in Oakland, Nebraska, had made it to the Monarch Butterfly Biosphere in Michoacán, Mexico.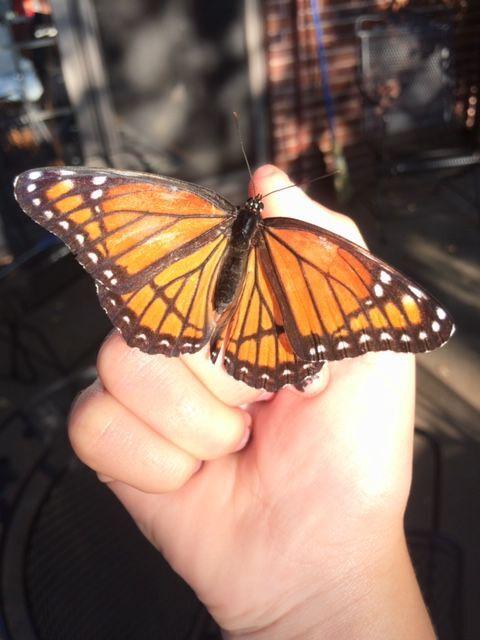 It made an intense horseback ride up the mountains to the World Heritage Site last spring worthwhile for her and husband Terry.
"He doesn't like horses, but he did it anyway," Julie says. "It was quite a ride."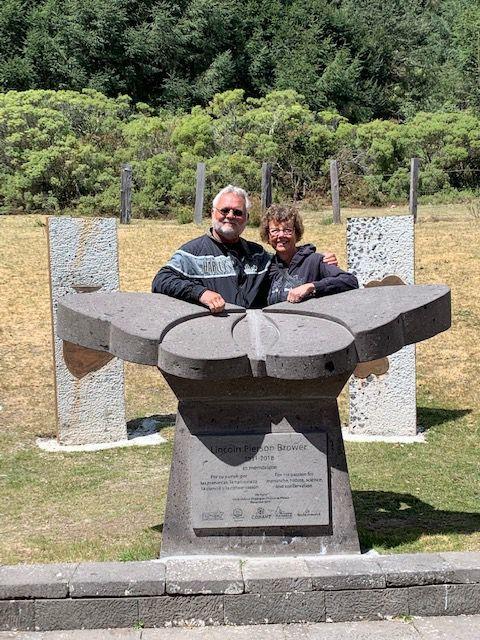 Julie, a grocery store owner in Oakland, has been raising and tagging butterflies for six years — 500 of them — since seeing it done on a visit to Hitchcock Nature Center in Honey Creek, Iowa, with her granddaughters. She records her efforts with the Monarch Watch at the University of Kansas.
Each butterfly gets a little white sticky with a number that is recorded along with whether it was raised or wild, and male or female. If the tag is found on a deceased butterfly in Mexico, conservationists report it back to the Monarch Watch.
"I raise and tag monarchs all summer long," Julie says. This year she has raised the second and third generations, and the fourth generation is laying eggs. That's the generation that migrates to Mexico.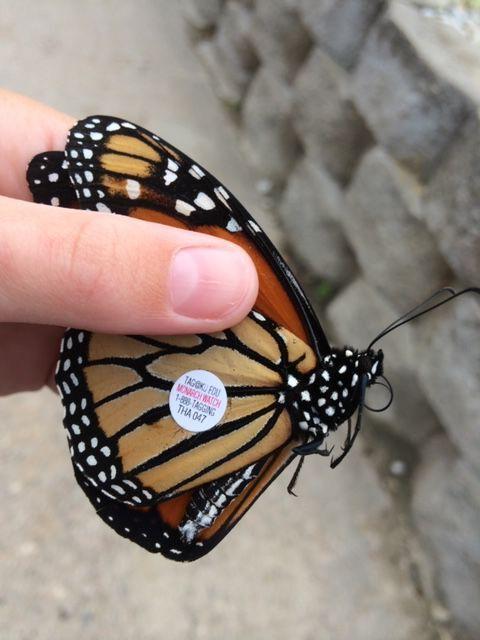 The day we talked, Julie had 30 eggs growing on milkweed plants in mesh laundry baskets in her former hot tub room. With screened windows, it's almost like being outdoors.
With a diet of milkweed, the eggs grow into larva and then pupa. In the final step, she never tires of watching the beautiful transformation from chrysalis into butterfly.
"Then you let them go. You open up the door and let them fly. And then they go do their thing again."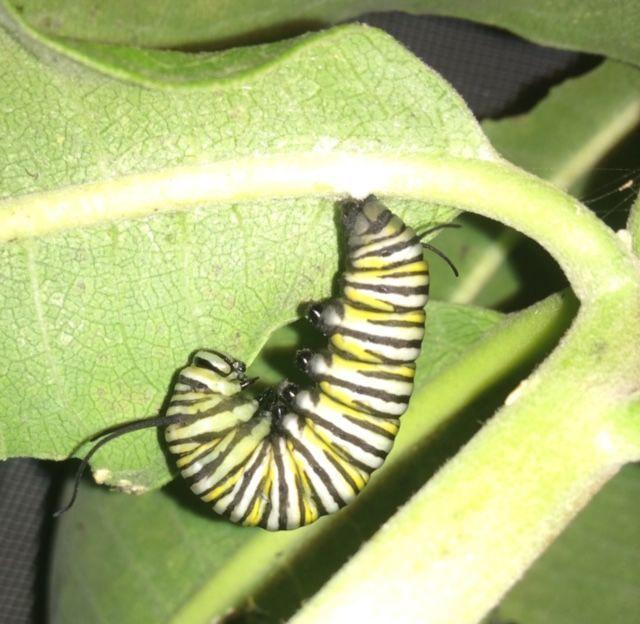 Julie doesn't just raise them. Last year, the citizen scientist netted hundreds of monarchs in a seven-day stretch as the butterflies migrated through Oakland. She'd catch 30 in her net at a time, tagging and recording each one before letting it go.
"That takes a lot of time," she says, "but it's just so fun."
Julie works it in around running Nelson's Food Pride, which has been around for 110 years. She's a third-generation owner and son Dillon will be the next.
She's also an avid gardener with beds at her home, the grocery store, the Swedish Heritage Center and the family's bed-and-breakfast inn, The Bing, on Main Street. It gives her a lot of places to capture monarchs, she says, and lots of areas to grow milkweed.
She'll head outdoors to prune and weed after a long day at the store.
"It's not work to me," she says, "it's R and R."