One of the biggest mistakes gardeners make is not starting to harvest their vegetable gardens early enough.
You don't have to wait until the announcement of an impending frost before reaping what you have sown. Vegetable gardens should be harvested over a long period of time starting as early as late spring.
By now, you should be in full harvest mode, gathering the fruits (if you will) of having a vegetable garden. If you do the chore properly, you will have a long season of fresh produce.
Start with thinnings. All plants need room to fully develop, so eating the thinned plants is the first of the garden's harvest. Thinning starts in spring, but it should continue as plants grow.
Carrots, beets, radishes and leafy lettuces such as romaine and arugula, for example, must be thinned or they will be stunted. Collards, turnips and even Brussels sprouts need to be thinned, too.
Many new gardeners are scared to thin out seedlings. How much space to provide? Well, you know how big these crops are when you buy them at the supermarket. Ultimately, there should be enough room between your seedlings for them to reach that size.
Ah, but don't thin all at once. The trick is to give seedlings an inch or so between each other to start. Then thin several more times as the plants grow. This way you get bigger and thus more thinnings to eat.
Next, some vegetables need to be harvested before they get too mature and stop producing. Snap peas, snow peas and green beans, for example, slow and then stop flowering if their pods get too old. So don't let that happen. Continually harvest young pods, and plants will continue flowering.
If you want actual peas instead of pods, stop harvesting a few weeks before the end of the season, or dedicate a few plants to it.
Then there are the "grow-back" plants. These are vegetables that will produce a new crop after the previous one has been harvested.
There are two types. The first are those vegetables you don't want to flower, because once they do, they concentrate on seed development and the harvest ends. Mustard greens, arugula, garlic chives, romaine lettuce, spinach and Swiss chard are in this group. They can be continually harvested by carefully cutting leaves back so not to damage the crown. As the plant grows back, there is new harvestable material.
The second group of grow-back plants requires flowering, but cutting back the flowers encourages new ones to grow.
Broccoli is the prime example. Cut the flowers off the main stalk (before they open, preferably), but let the plant continue to grow. New flowers will appear, and you can harvest these the same way until the end of the season. Similarly, indeterminate tomatoes, the ones that vine, will continue to produce better if you harvest tomatoes as they mature. The plant is encouraged to develop new flowers and thus tomatoes.
Finally, there are those plants that simply can't wait until the end of the season to be harvested. Kohlrabi and radish become pulpy if they get too mature. Cucumbers can become bitter.
You know how big a vegetable is supposed to be. Harvest yours when they reach that size, even if it is in the middle of the season.
I am betting there is something in your garden that needs harvesting right now. Personally, I always have a sharp knife and a basket with me when I go out to water and fuss around in ours. Isn't this what the garden is for?
Jeff Lowenfels writes regularly about gardening for The Associated Press. His books include "Teaming With Microbes," "Teaming With Fungi," "Teaming With Nutrients" and the upcoming "Teaming With Bacteria" (Timber Press, September 2022). He can be reached at jeff@gardener.com.
5 common ailments in vegetable gardens and how to treat them
Garden threats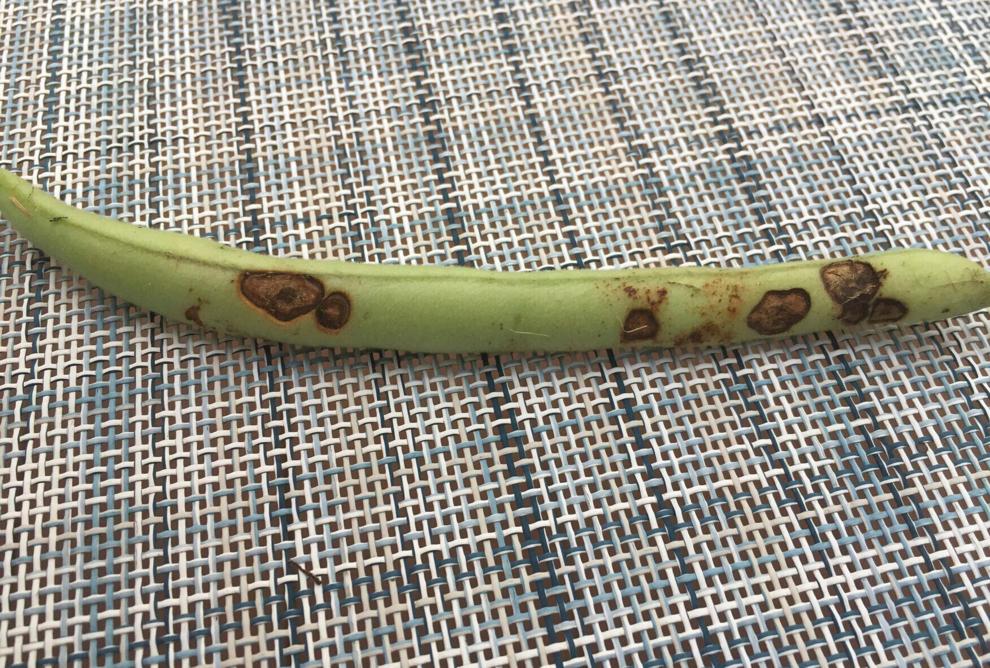 You started seeds in spring and watched as they sprouted, then watered, fertilized and even staked plants as they grew, while visions of summer salads, grilled vegetables and homemade pickles danced in your head.
Then one day, black blotches, yellow-spotted leaves and mushy bottoms showed up, and your dreams turned to nightmares.
Many home gardeners lovingly tend their plants only to find them ravaged by unknown forces before harvest time.
But fear not: Here are some tips for identifying and treating five of the most common ailments that threaten your crops.
Anthracnose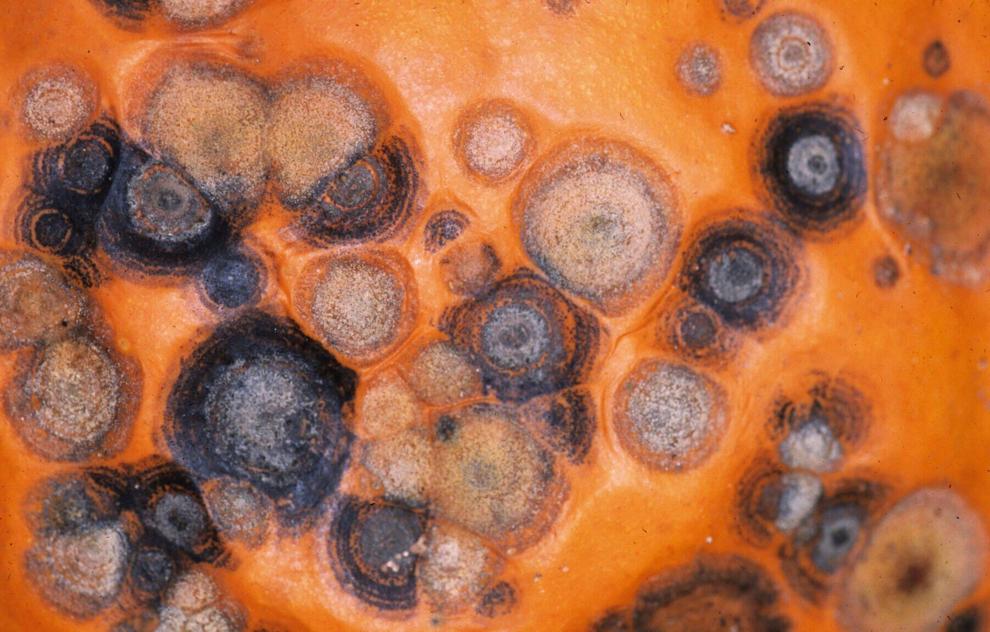 A fungal disease that affects beans, cucumbers, eggplants, melons, peas, peppers, tomatoes, pumpkins and spinach. Anthracnose presents as small leaf spots with yellow halos that gradually darken and spread to cover entire leaves. On cucumber plants, foliage may drop, and entire vines may die. Tomatoes and peppers exhibit dark, sunken spots that become more apparent as fruit matures. Pea pods become marred with dark lesions. Round, sunken, yellow spots appear on melons, darkening to brown and then black.
To prevent this, try rotating crops, amending soil with compost before planting and applying mulch afterward. Seek out resistant plant varieties, when available. Avoid overhead watering, which wets foliage and encourages fungal growth. And keep the soil clear of infected plant parts and fallen fruit.
Treat infected plants with a fungicide containing chlorothalonil or copper, carefully following the instructions and safety precautions on the package.
Blossom end rot
Caused by a calcium deficiency that mainly affects tomatoes, eggplant and peppers. Characterized by dark, mushy spots on fruit bottoms, the disorder typically results from inconsistent watering, improper soil pH, injured roots or excess nitrogen.
Prevention measures include testing the soil's pH before planting. If results are lower than 6.3, incorporate dolomitic lime into beds according to label directions.
Avoid damaging the roots by installing stakes and cages around tomatoes at planting time, instead of when plants — and roots — are larger. And don't plant a vegetable garden in or near a lawn that receives fertilizer, which can raise the nitrogen level of the surrounding soil.
Treat affected plants by drenching leaves with a calcium spray until the product drips off. Fruit produced after treatment is usually symptom-free, although sometimes a second application is necessary.
Squash vine borer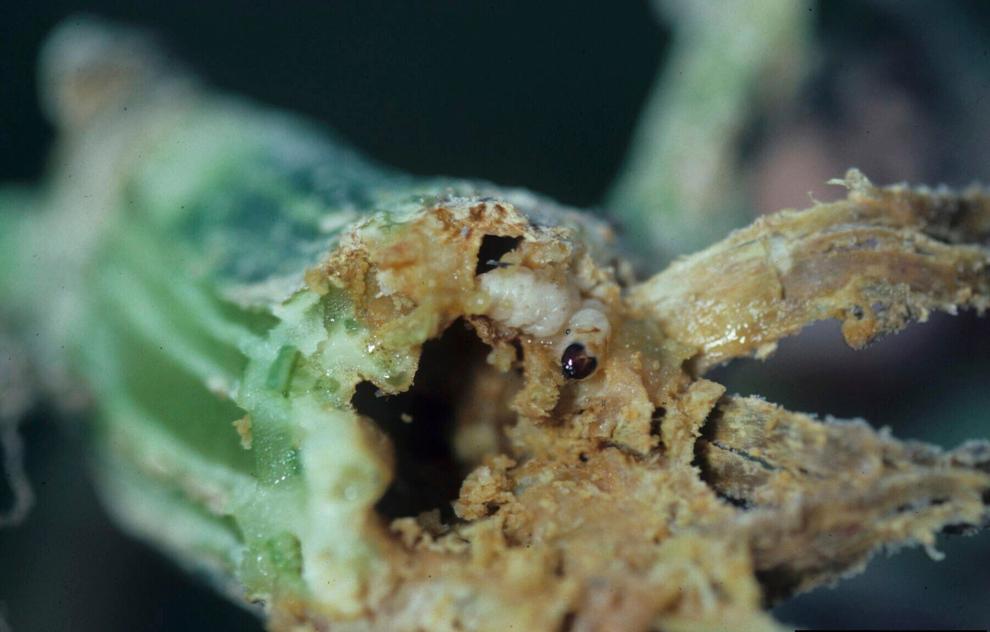 Zucchini, squash, cucumber and muskmelon plants die quickly after blooming, without so much as a goodbye. But if you look closely, you'll see the small puncture holes in the bottoms of stalks and stems caused by these pests, which start life as moths that lay eggs at the base of plants. Inch-long white caterpillars follow and bore into stalks, killing plants as they chew their way around and out. And just when you think the damage is done, they cocoon in the soil until the following year, armed and ready to repeat the carnage.
Prevent damage by monitoring susceptible plants closely. Watch for red, flat, oval eggs early in the season and pick them off by hand. Keep hunting every week.
And if you find signs of damage like punctures and frass, their sawdust-like excrement, use a razor blade to slice affected stems open near the holes and manually pick out the borers. Cover the slits with mounded soil to encourage new root growth.
If necessary, treat plants with Bacillus thuringiensis, or Bt, a bacterial insecticide (several versions are available; seek the one labeled as a control against squash vine borer).
Wilt diseases
Verticillium and fusarium wilt are soil-borne fungal diseases caused by different pathogens that result in similar symptoms.
Primarily affecting eggplants, peppers, potatoes, pumpkins and tomatoes, the diseases ravage roots, resulting in curled, yellow and wilted foliage, brown xylem tissue inside stems and overall stunting. Eventually, entire plants wilt and die.
This is one instance where a good offense is the only defense: Avoid infection by planting resistant varieties (check plant tags for V, F, VF or VFN, resistance indicators for verticillium wilt, fusarium wilt and nematodes). Rotate crops by keeping infected beds free of susceptible plant species for three or four years, essentially starving the disease of a host to clear the pathogen from the soil. And regularly clean up fallen leaves, fruit and plant debris.
Slugs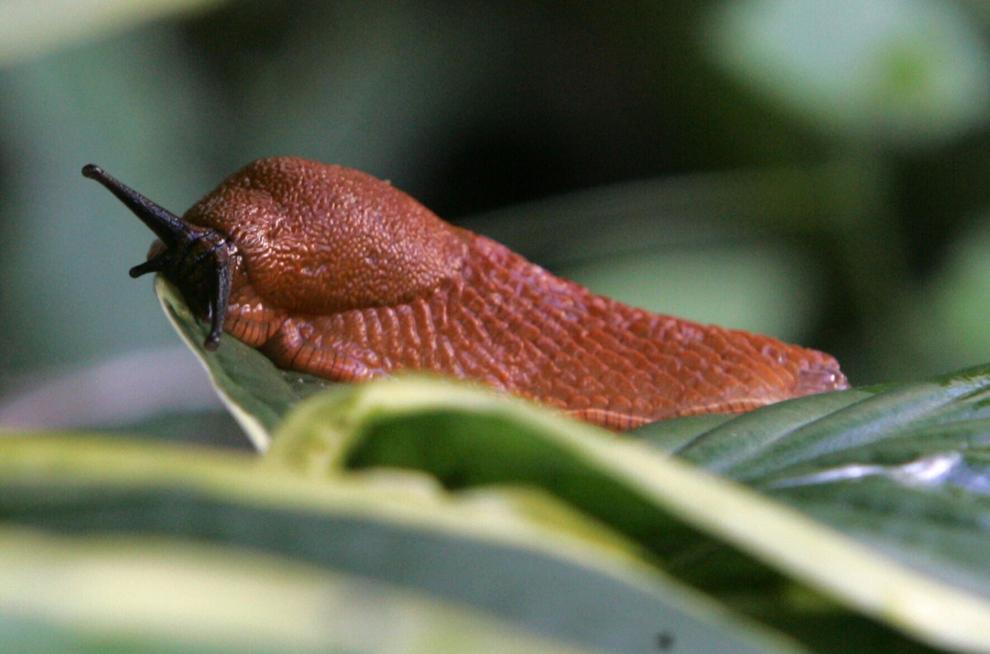 Jagged holes, typically in leaf centers rather than edges, indicate slug damage. The nocturnal gastropods feast on basil, cabbage, cucumbers, lettuce, tomatoes, peppers, and ornamental plants like hostas, leaving a telltale slimy trail behind.
Get ahead of the slithering miscreants with a spring cleanup that clears leaves, plant debris and slug eggs from the soil surface, and keep mulch no deeper than 3 inches to avoid creating a haven.
Sink a small can or jar into the soil around affected plants, leaving about an inch exposed above ground, then fill it halfway with beer. Slugs will crawl in for a drink and drown. Alternately, if you aren't squeamish, you might go into the garden at feeding time (overnight) and sprinkle a bit of salt on each of your little visitors. As their bodies attempt to dilute the irritant, slugs will dehydrate and die. But don't be tempted to sprinkle salt around plants. Doing so would risk damaging the soil.