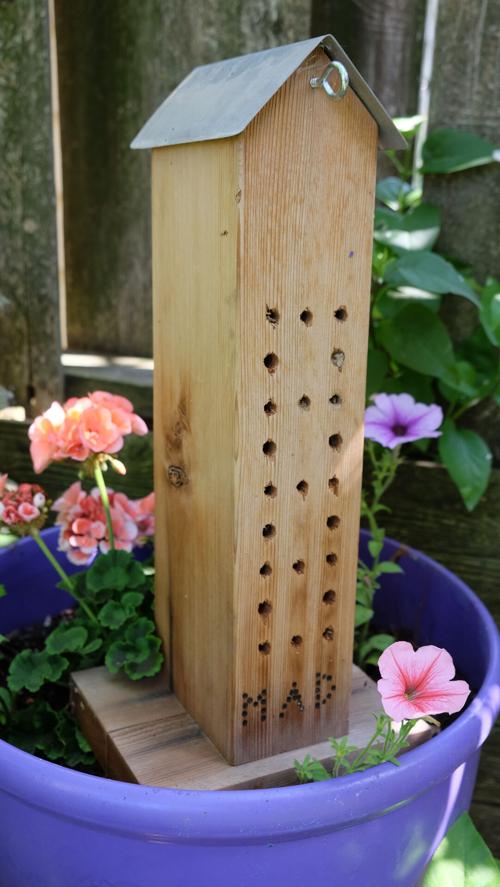 Entomologist Jody Green talks about solitary bees the way others might talk about a puppy or kitten.
"They are absolutely adorable," she says. "They are so cute."
While the plight of honey bees has been in the spotlight for several years, 90% of the 4,000 species of bees in North America are solitary bees. They don't have a​ central hive or a nest buzzing with worker bees.
Seventy percent of the solitary bees nest in the ground and 30% in tunnels or cavities.
Just as you'd do to help any pollinator, you can add native plant species to your garden to provide food for those bees. But instead of mulching every bed that you create, leave some areas of bare soil to give bees places to nest underground.
Let your garden be a little messy, too. Those dry, hollow, and pithy stems of spent plants are the perfect home for a solitary bee. Toss those out and you could be tossing out bee eggs, larvae and pupae.
Be careful about using pesticides while bees are foraging, or better yet, don't use broad spectrum chemicals at all.
If you want to go a step further, give nature a boost by providing an artificial home for Green's solitary favorites. They're called bee hotels.
Many hardware stores sell them or you can create your own. I was lucky that my brother, John, built one for all of his sisters. My neighbor, Lenli Corbett, also crafted one for me.
She's thrilled that Eagle Scouts and garden clubs, among others, have placed bee hotels across Omaha.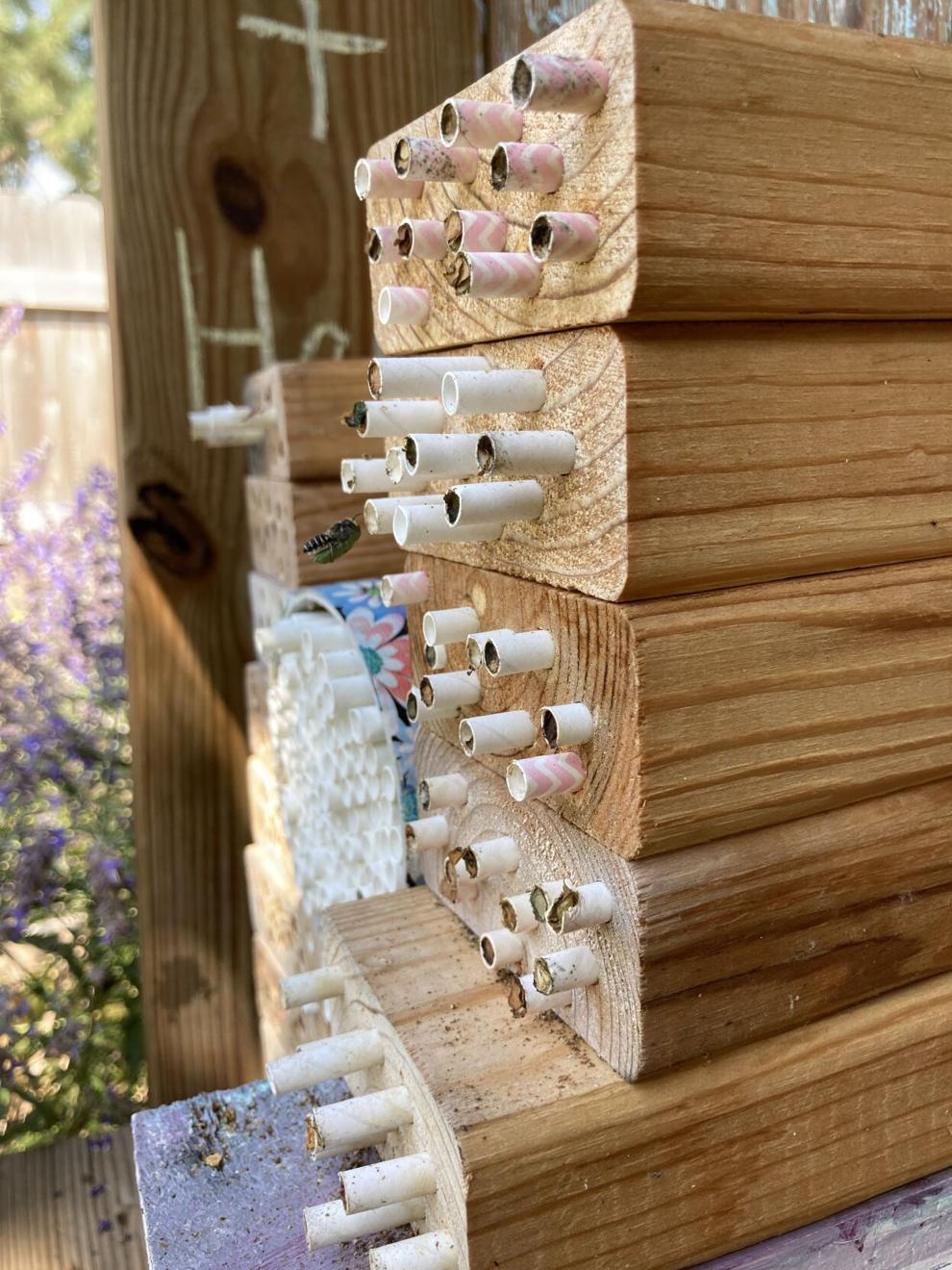 There are considerations if you're buying a bee hotel. The depths of the tunnels are crucial based on the diameter of the holes. Holes can be a variety of sizes, but those greater than one-fourth inch in diameter should be 5 to 6 inches deep.
Solitary bees, like the leafcutter bee, lay the eggs of female offspring farther back in the tunnels to protect the species' survival, which is why the depth of the tunnel matters. The cells with the males are at the front because those bees come out first.
Make sure to keep the hotel clean, replacing the wooden blocks, paper straws or reeds every few years.
"It's kind of like a hospital or honeybee hive," Green says "Where you have high density, there is potential to have a pathogen disease."
Green's background is in urban pests like cockroaches, termites and bedbugs and how to manage them.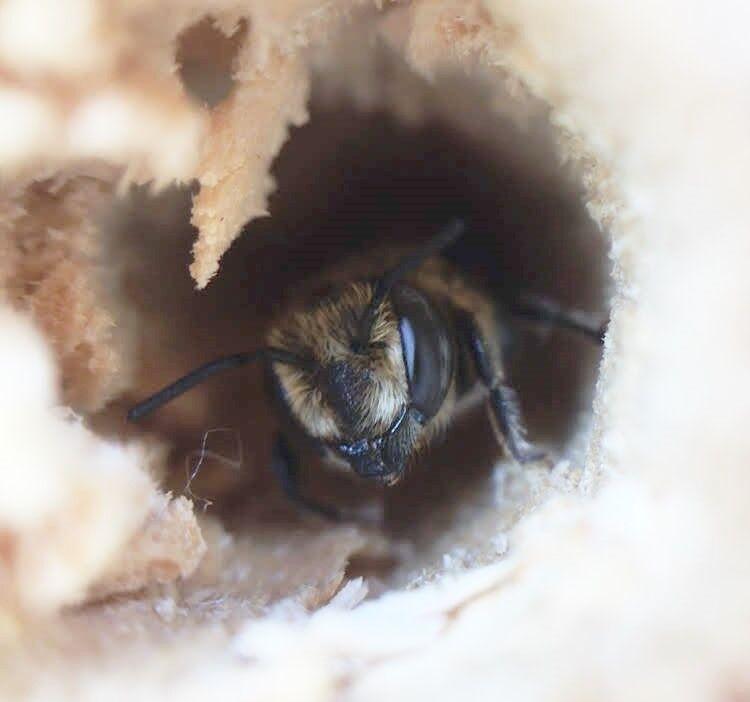 But solitary bees are her passion. She loves how the leafcutter bee cuts circles out of broadleaf plants to make nests and cells for storing pollen. Mason bees use mud while others use wool or fuzz from Lamb's-ear.
"They are so unique and so diverse," she said. "They are just fantastic organisms. They make the world a beautiful place."
---