The My Garden Affiliate Program is designed for home gardeners and residential properties.
"It's focused on creating a network of home gardeners who use their gardens to support the environment and wildlife," said Hanna Pinneo, the executive director of the arboretum.
Anyone interested is asked to go to plantnebraska.org/my-garden to fill out an application form and submit three to five photos of their garden for review.
There are no guidelines that each gardener must follow.
"What we are asking folks to do is pledge they are using gardens to better the environment," Pinneo said.
That might be by changing turf to native grasses or planting pollinator plants.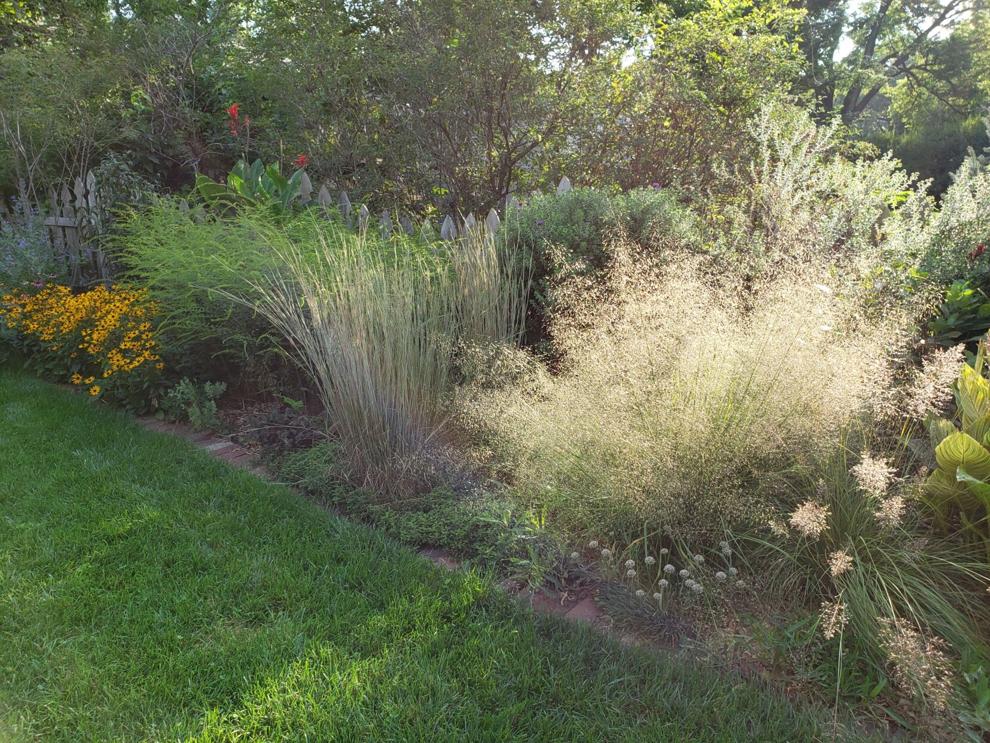 Pinneo said from the applications she's seen so far, pollinator and rain gardens have been the most popular improvements.
"People have really been using those rainwater gardens to prevent runoff or pooling during storms," she said. "It has helped them out this summer when we've had those big torrential rainfalls."
She herself has been removing lawn and replacing it with several types of pollinator plants.
Those in the program will receive a yard sign and a quarterly newsletter with tips from arboretum experts.
A yearly meeting will allow those in the program to ask questions about gardening and learn about new plants in the arboretum greenhouse.
Pinneo said gardeners and staff have been asking for this type of program for a while.
"Others are certified for wildlife or water protection," she said. "We wanted to really allow folks to show off the work they are doing with their gardening to help the environment. They can put signs up and share they are part of our affiliate network."
Sad passing
It's with great sadness that I share that Julie "Judy" Navon has died. She was a co-founder of Benson Plant Rescue.
Her husband and co-founder, Dr. David Hibler, said she died of stage 4 lymphoma on Tuesday. In accordance with Jewish tradition, a celebration of life will be held Sept. 26.
She knew everything about plants, indoors and in the garden, and brought a lot of joy to every visit to the rescue.
Garden tip
Mary Haberstich, whom we featured a few weeks ago with her sedum garden, shared her time-saving tip for watering tomatoes: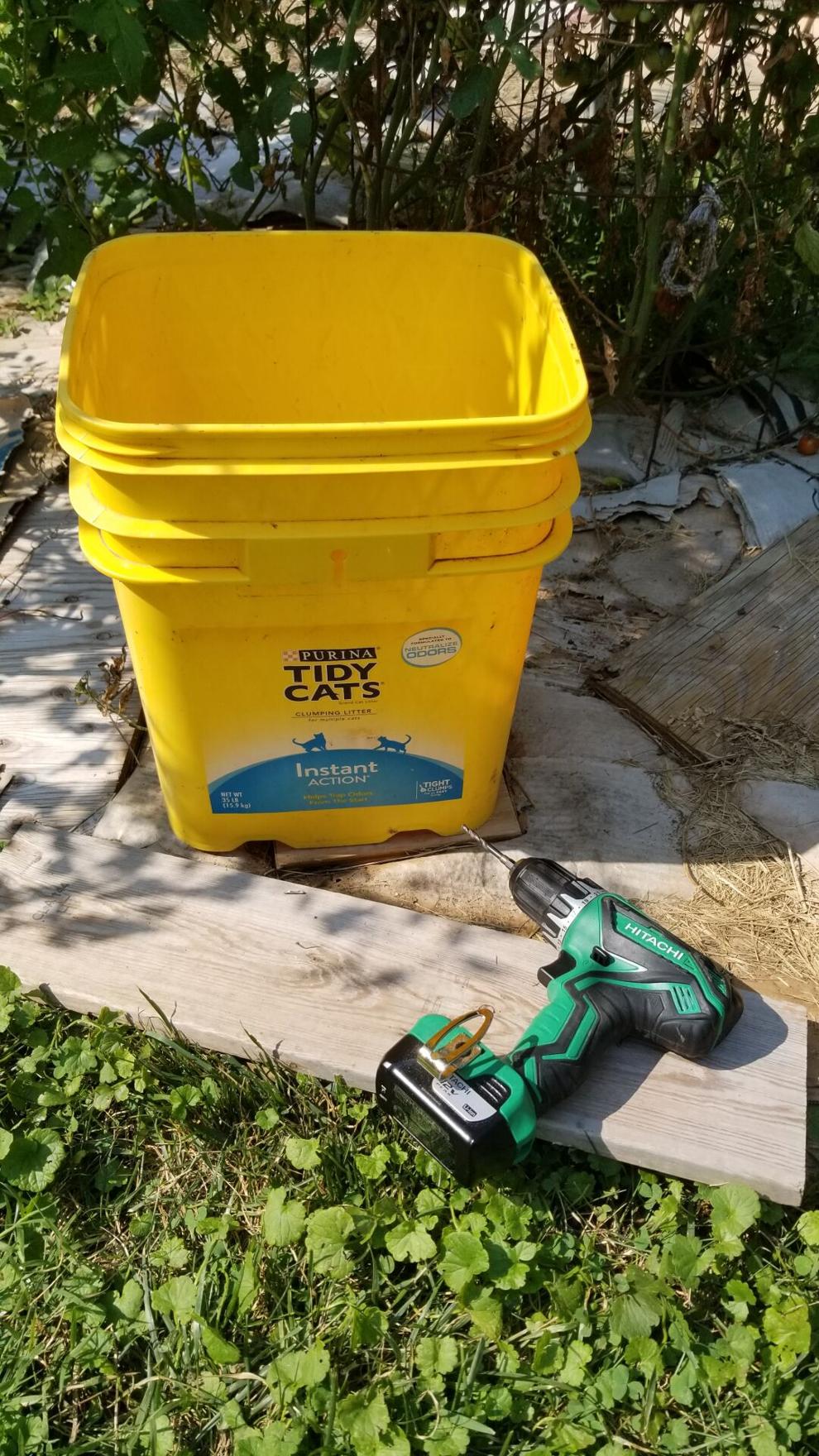 "Something that works well for me is to have a bucket next to the base of each tomato plant. A small hole (3/16- or 1/4-inch) is drilled near the bottom on one side. Then aim the hole toward the very bottom of the tomato vine.
"When watering just fill the bucket to the top with water. The water will pour out of the hole and make its way directly to the roots of the plant. If the plant needs feeding, just put the fertilizer in the bucket before filling with water.
"This method allows me to only have to water every few days, and very little water is wasted. For my tomatoes in containers I use a milk jug with a pin hole directed to the base of the plant."
Harvest recipes
Two 8-ounce packages crescent rolls
8 ounces softened cream cheese
2 heaping teaspoons mayonnaise
2 teaspoons instant dry minced onion
1 package Hidden Valley Ranch dry mix
Finally shredded cheese (optional)
Pat or press the crescent roll dough onto a 10-by-15-inch pan that has been sprayed with cooking spray.
Bake according to package directions. Cool.
In a bowl, combine the cream cheese, mayonnaise, sour cream, dry minced onion and dry ranch mix.
Stir well and spread over the crust.
Chop your choice of fresh vegetables into tiny pieces: such as green pepper, celery, carrots, radishes, parsley, broccoli, cauliflower, cucumber or tomatoes.
Arrange vegetables in an attractive pattern on top of the cream cheese spread.
Refrigerate. Cut in squares to serve.
—Joann Andersen from the Iowa Nurses Association Cookbook
Cook macaroni in 3 quarts boiling water for 10 to 12 minutes, or until fork tender. Cool.
Place in a bowl. Add vegetables. Combine mayonnaise, milk and salt.
Pour over vegetables and macaroni. Stir carefully.
Chill 3 to 4 hours in refrigerator.
—Joann Andersen from the Iowa Nurses Association Cookbook Instant Pot
Place ingredients into Instant Pot in order:
Approximately 3 pounds or more ripe tomatoes (Mixture of romas and slicers; washed and cored, but not peeled; and cut into larger pieces)
2 or 3 large clean carrots, cut into chunks
1 small zucchini, if desired, cut into chunks
2 small onions, cut into chunks
2 or 3 cloves garlic sliced or smashed
½ jalapeño pepper, if desired
Fresh oregano and basil leaves, or about 1 teaspoon dried, to taste
Cook on pressure cooker setting 25 minutes, and let sit until pressure naturally releases.
Use a hand blender to puree the mixture — or blend in batches in a regular blender.
Stir in 6-ounce can tomato paste.
Place in sterilized jars, add a teaspoon of lemon juice to each pint before sealing, and process pint jars in a water bath, following canning directions.
---