When asked about the design aesthetic of her home, Diane Hayes describes it as Martha Stewart meets Pee-wee Herman and they have a child.
There is no rhyme or reason for anything, she says.
"As an artist, I tend to surround myself with things I find curious. It's just a place to have fun."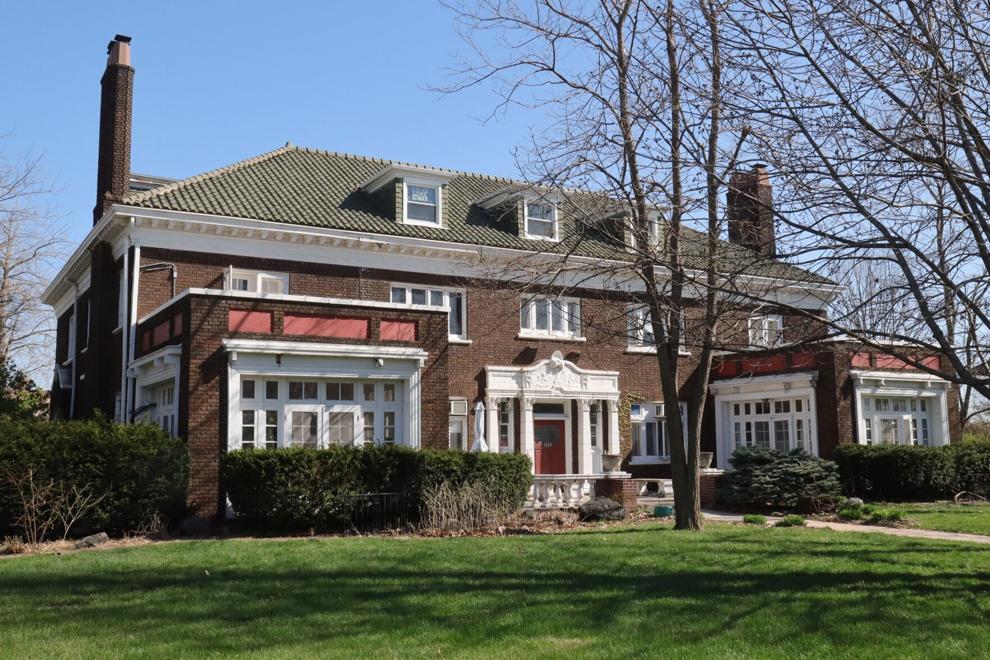 She found the perfect spot five years ago in the old Condon mansion in Omaha's historic Field Club neighborhood. Surgeon Albert P. Condon modeled the 1914 Georgian revival edifice after his favorite daughter's doll house. He was a renaissance man who loved gadgets, everything from window casings to door knobs.
"Weird little details," Hayes says.
That was enough inspiration for the artist, who had been intrigued by the mansion since she was a child. She has filled her apartment, one of six in the building, with what she calls oddball things that she has made or assembled. Most have come from Goodwill, thrift shops and estate sales.
Every room was cool before she moved in, she says, but she's added her own touches, such as the slate black paint for the living room walls.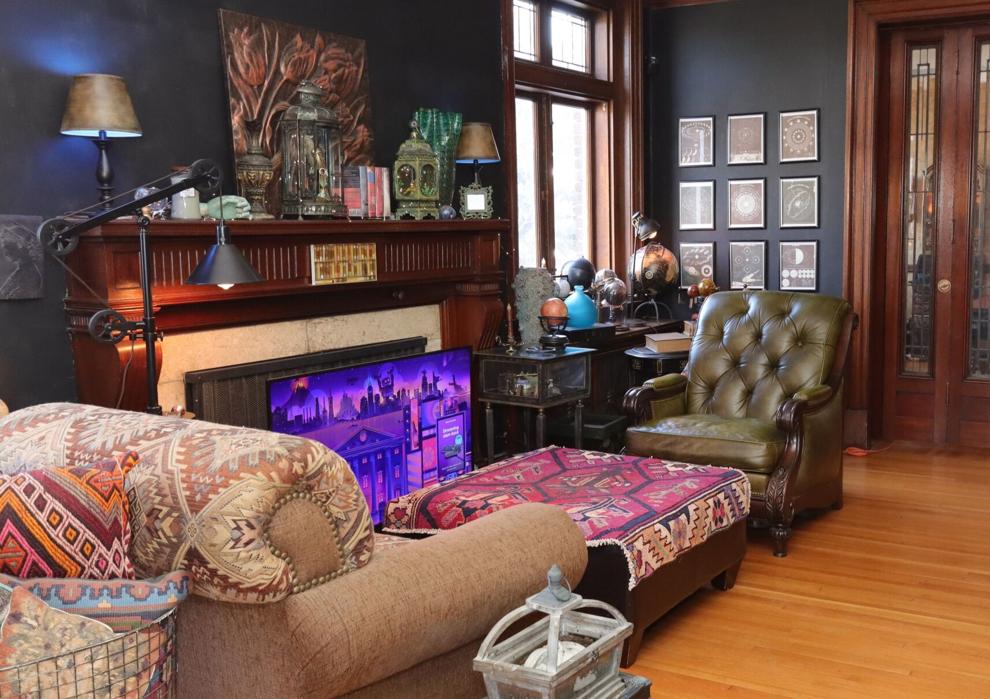 "There is nothing so daunting as putting an inky black roller on a white wall,'' she says.
The large dining room table, lit by an octopus light from above, is where Hayes creates the items that fill her home and also the reproductions of antique astronomy models that comprise her current business, Omaha Orrery.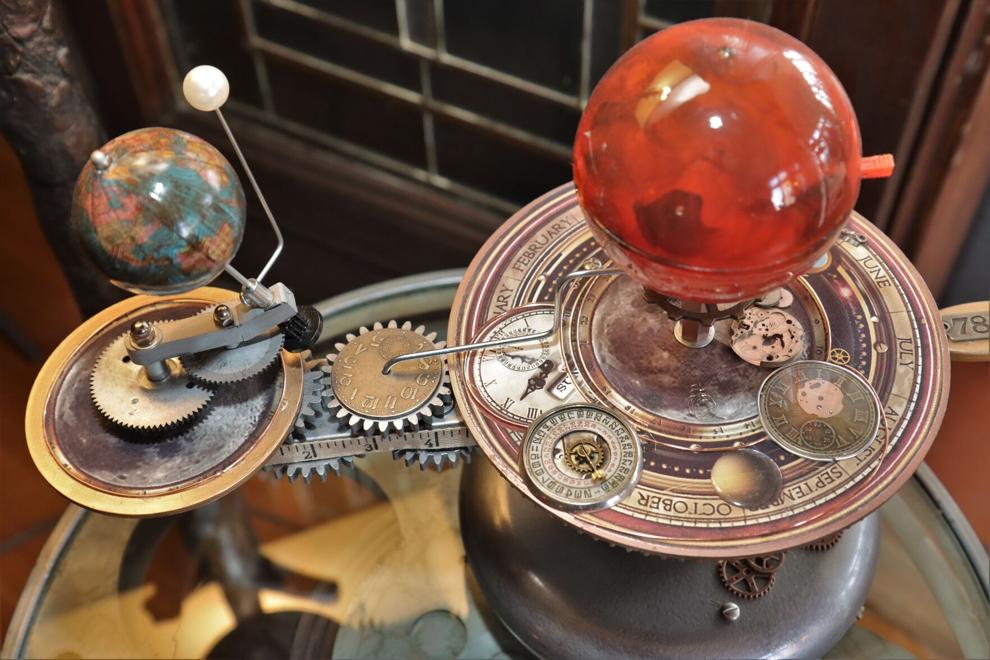 You also might find her making a purse covered in a mosaic of vintage costume jewelry or a fortune teller from a sunglass display case she found at a thrift store in Papillion. It talks and moves.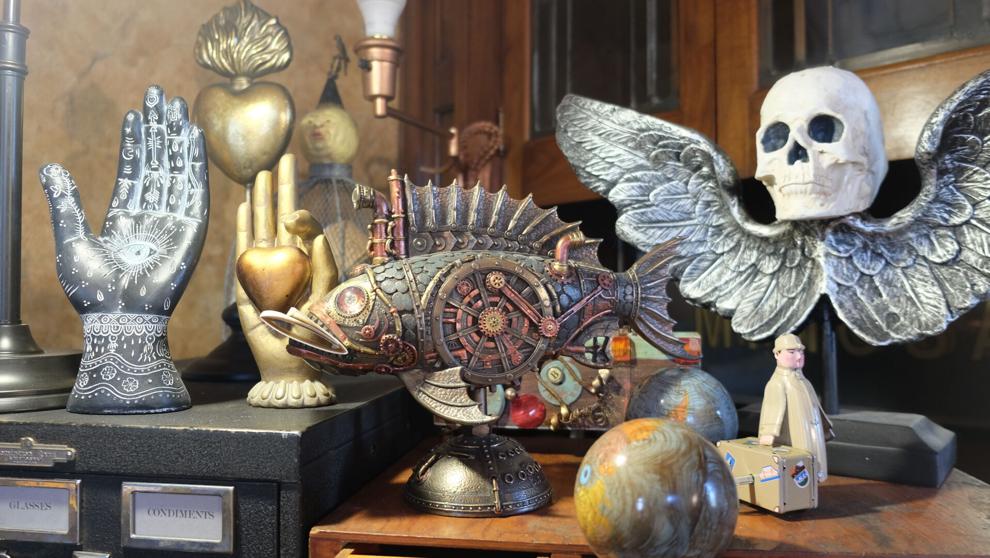 You never know what you'll discover as you explore an apartment space that includes a living room, dining room, kitchen and two bedrooms, one of which is used as a studio.
Three vintage bathrooms still have "crazy cool" antique tile, with one done in pink and blue, one in red and cream and the third in brown and pink. They're all charming, Hayes says.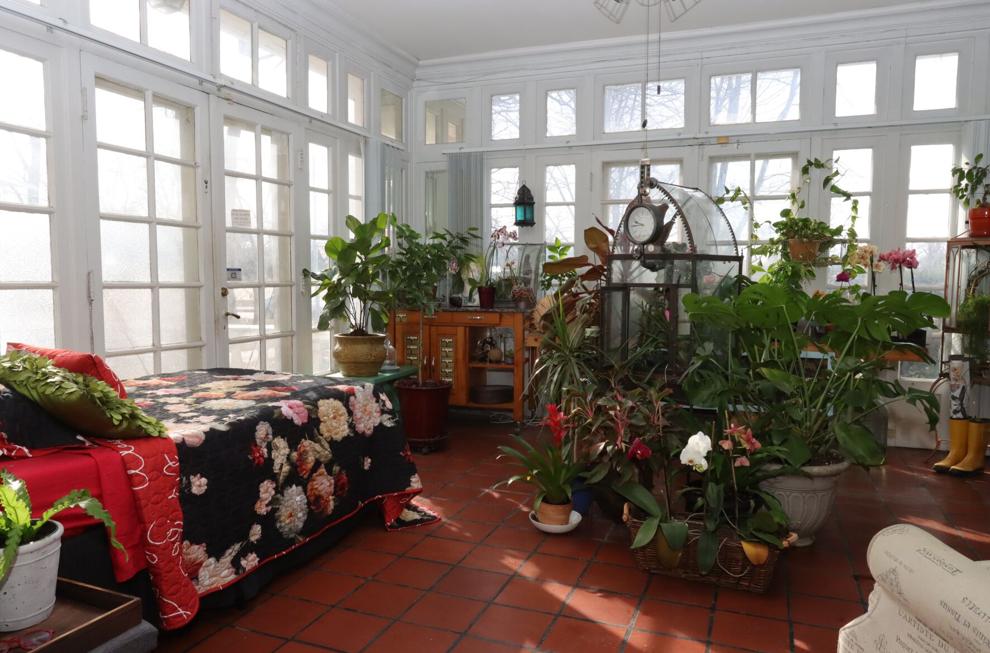 The piece de resistance is the solarium at the front. When Hayes last counted, she had almost 90 tropical plants, including a number of orchids. Her favorite plant is a very large and very mature Prince of Orange with its tomato-colored new leaves.
"The air quality is amazing out there. There are doors on all three sides. You can open up that solarium so that it's pretty much outside. The only thing that would make it better would be a water source," she says.
She and her helpers slog 7 to 14 gallons out to the solarium each week. With sun from the east, west and south, it's otherwise easy to keep the plants happy.
Hayes flourishes there, too.
"I have a day bed. My favorite place to sleep during a blizzard or thunderstorm is that room. It's just like camping out. It's great."
Her home is not for everyone, though, Hayes admits. It's eccentric, but so was the original owner, who supposedly used to carry around a pet raccoon on his hip like a baby.
A friend once joked that if Diane's home ever burned down it would take 30 years and $400 to replace everything.
"It's so true," she says.
---
Diane Hayes' out-of-this-world apartment
Living Room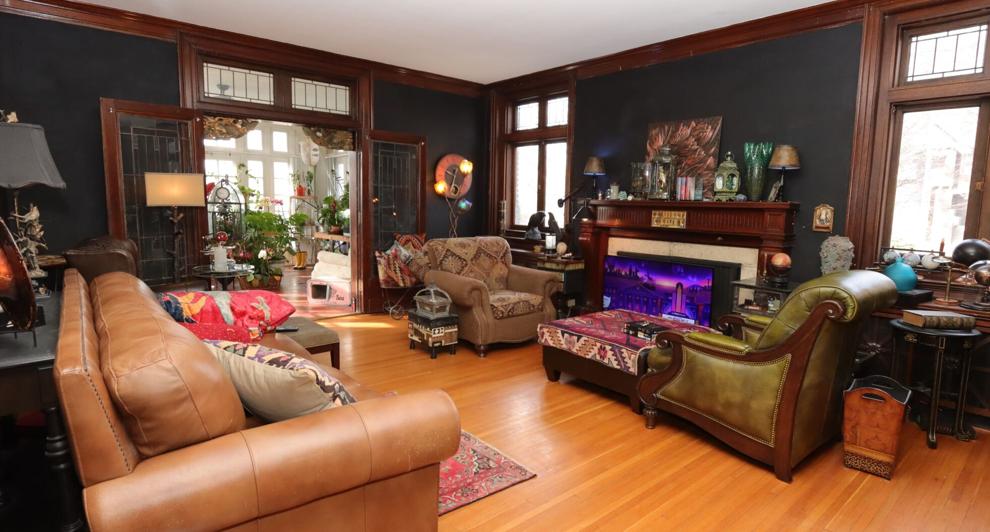 A View of the Solarium
Oddities Abound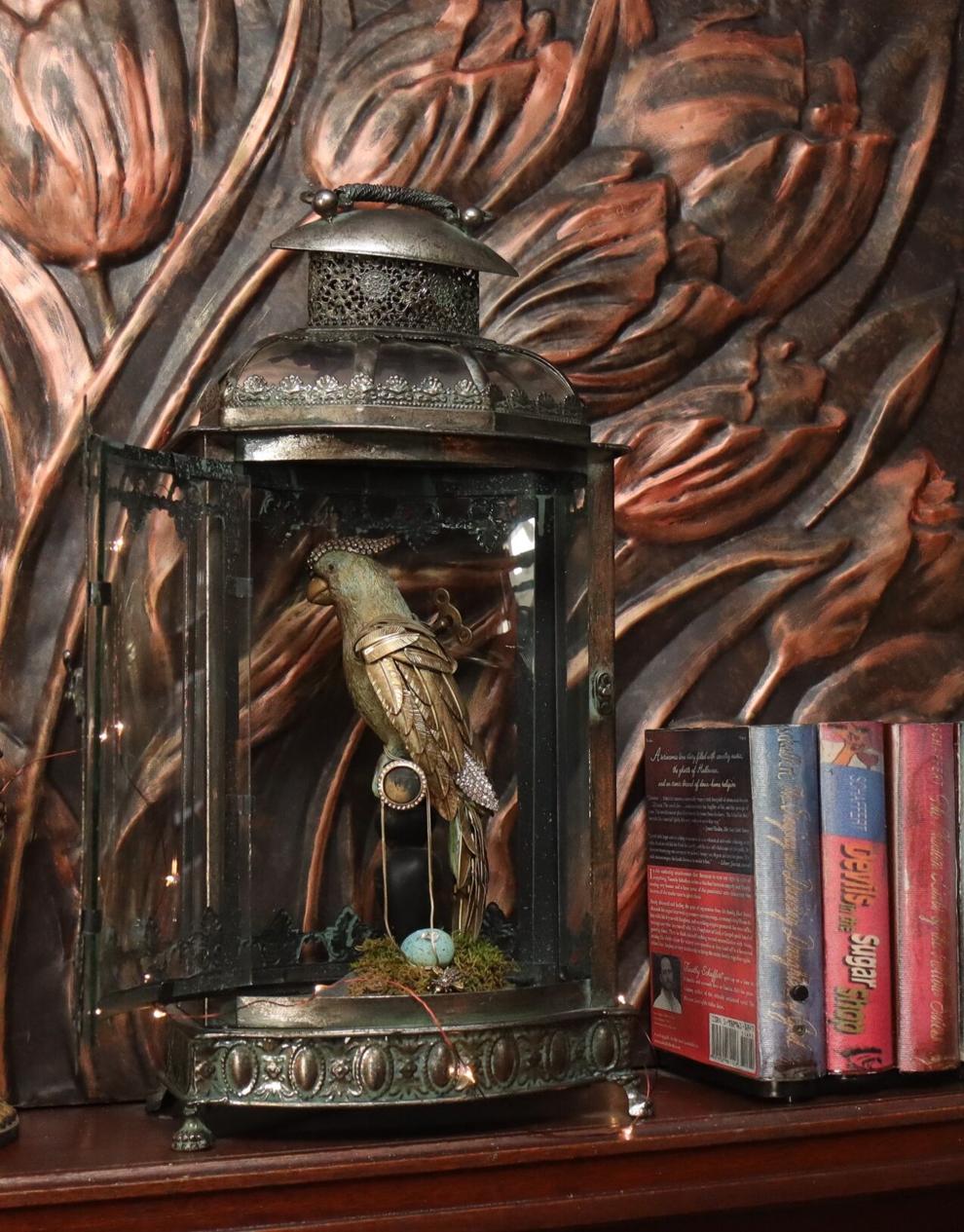 Orreries
Office Octopus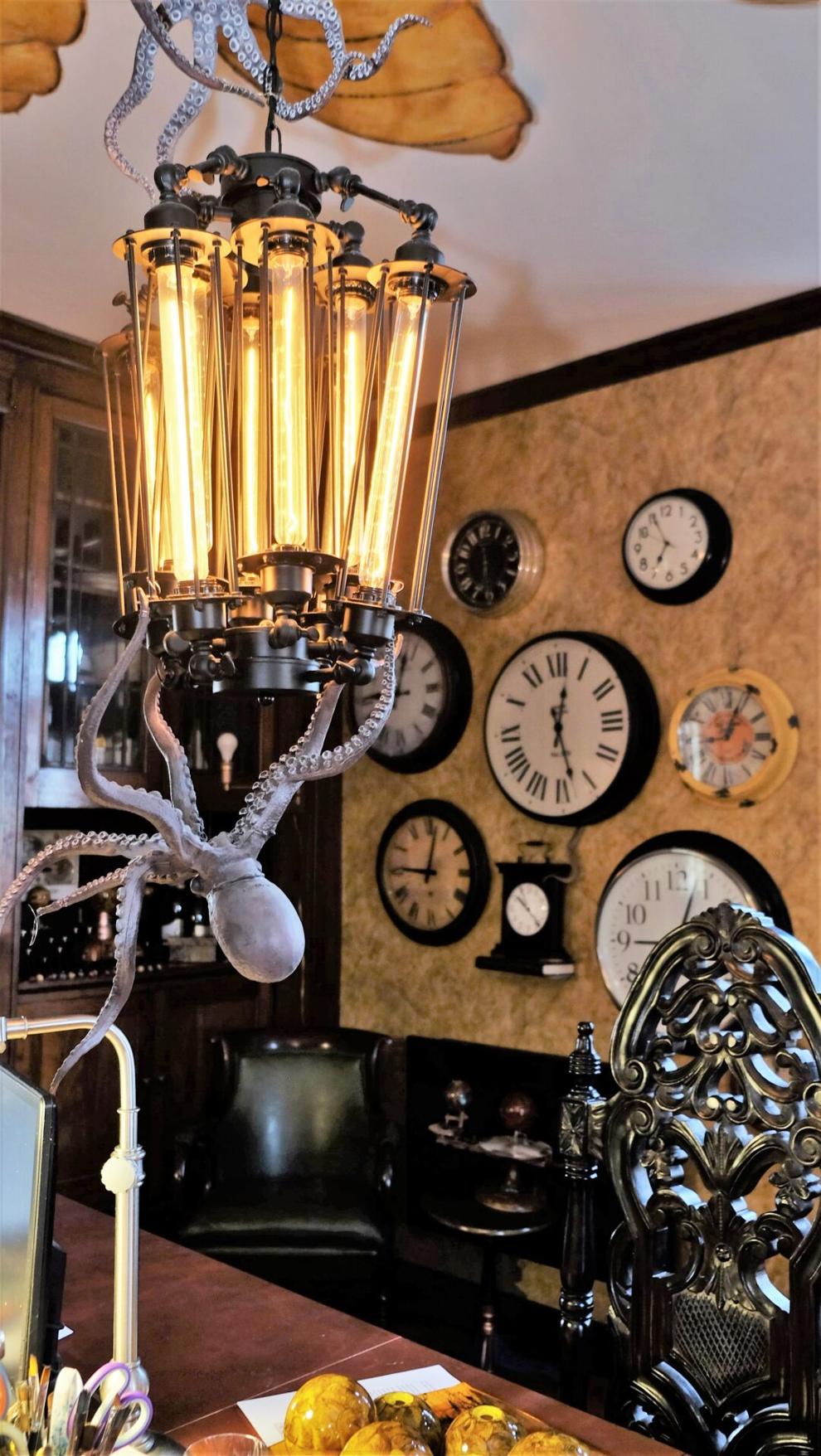 Time Is of The Essence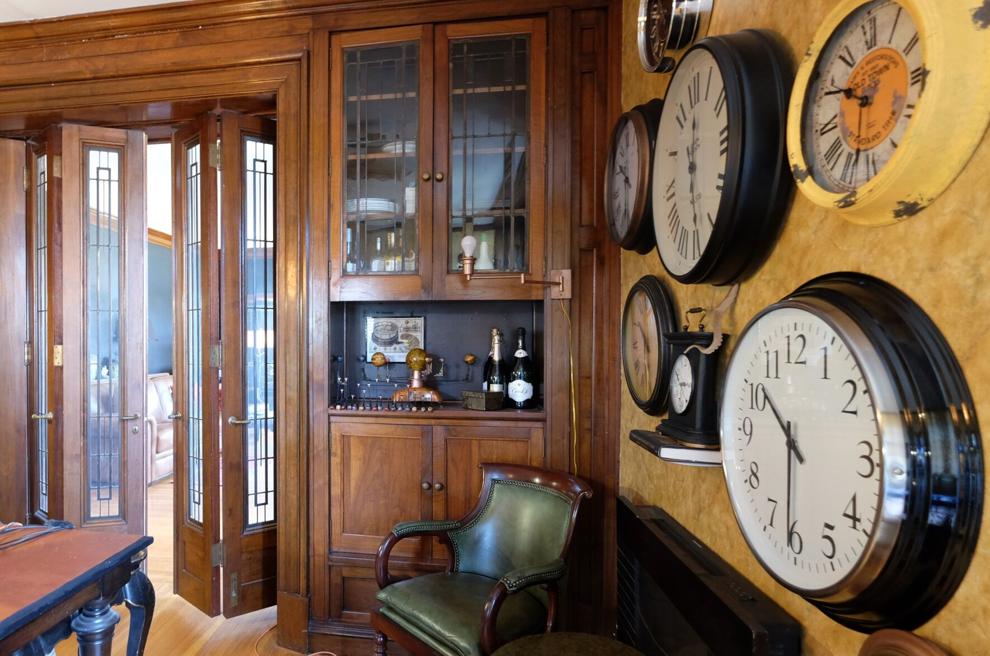 Solitary Hutch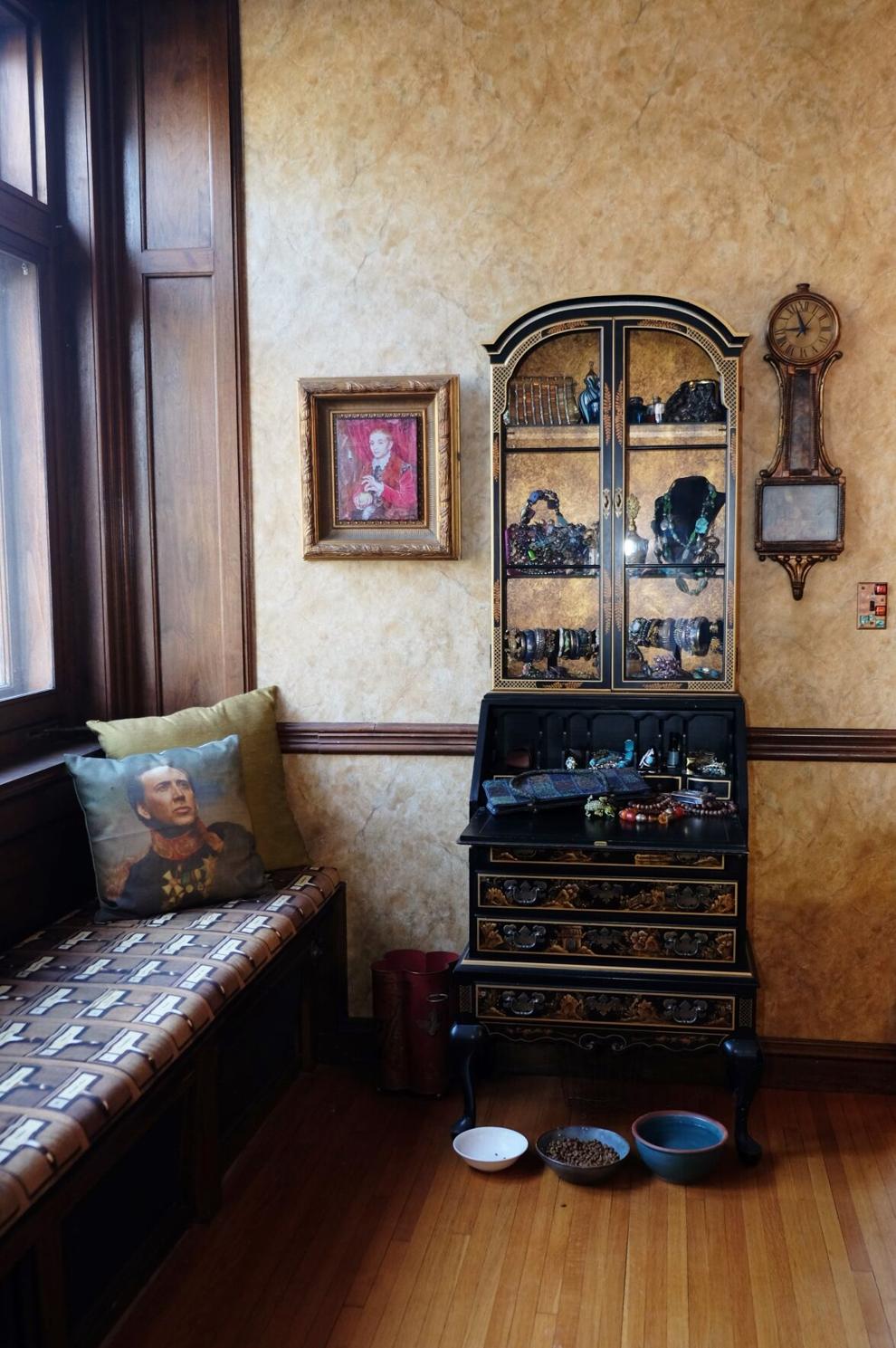 More Oddities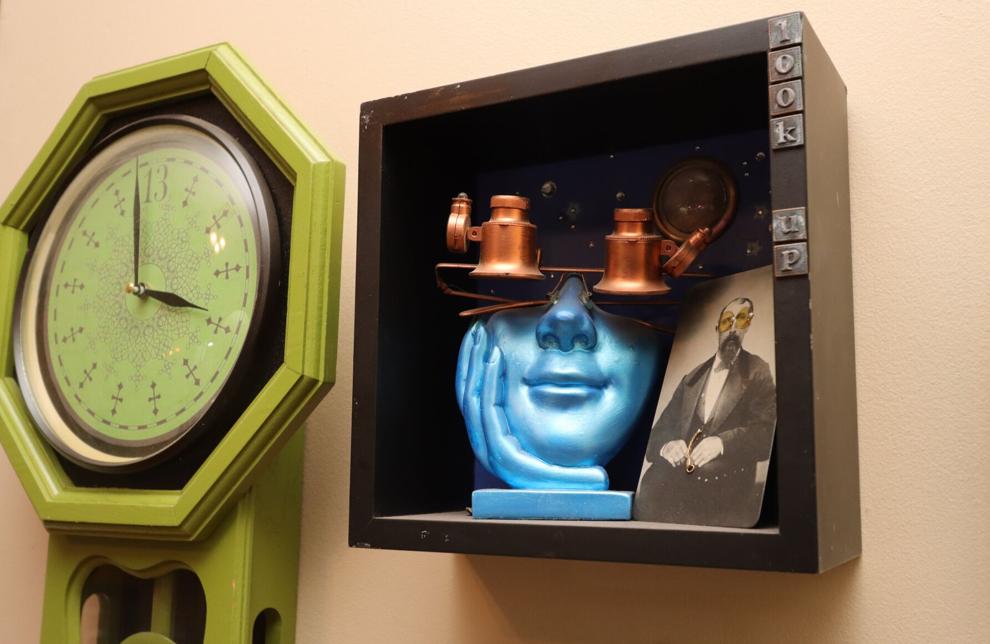 Repurposed Beauty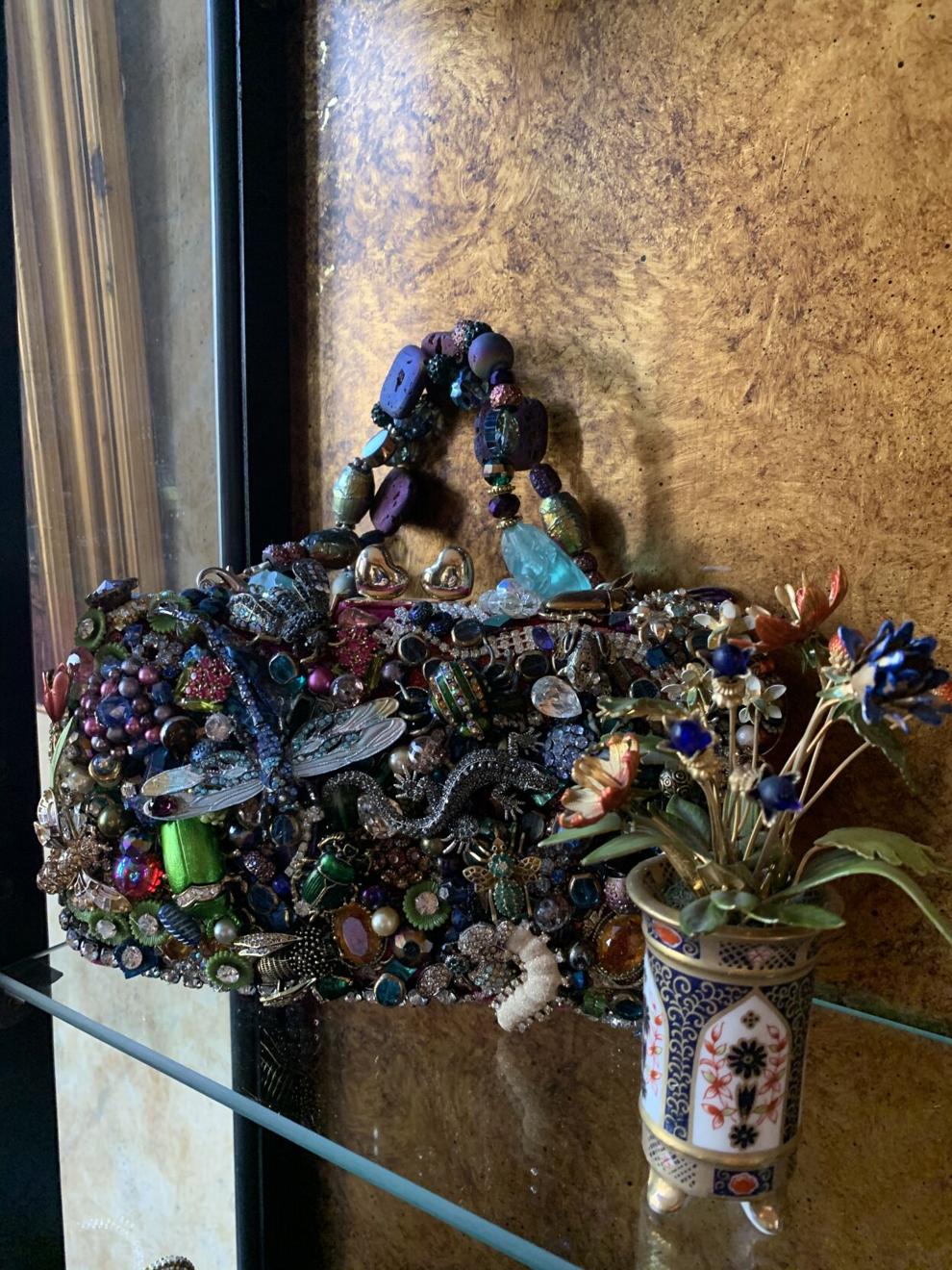 Ornate Hardware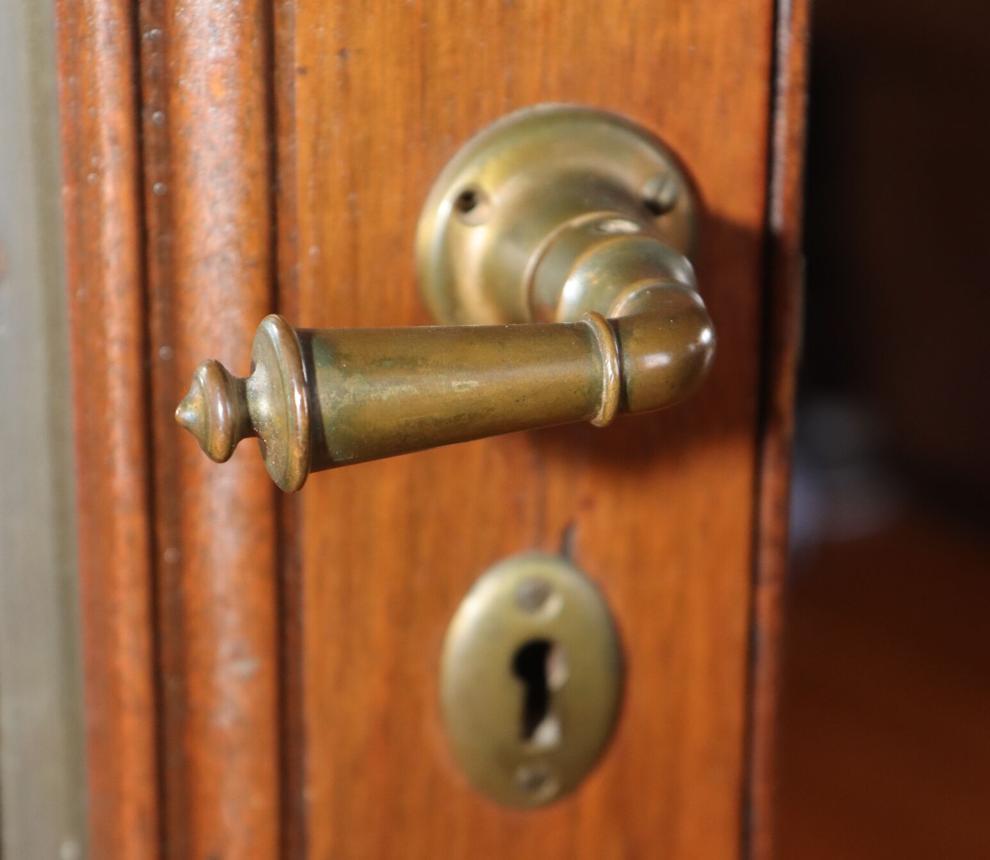 Office Oddities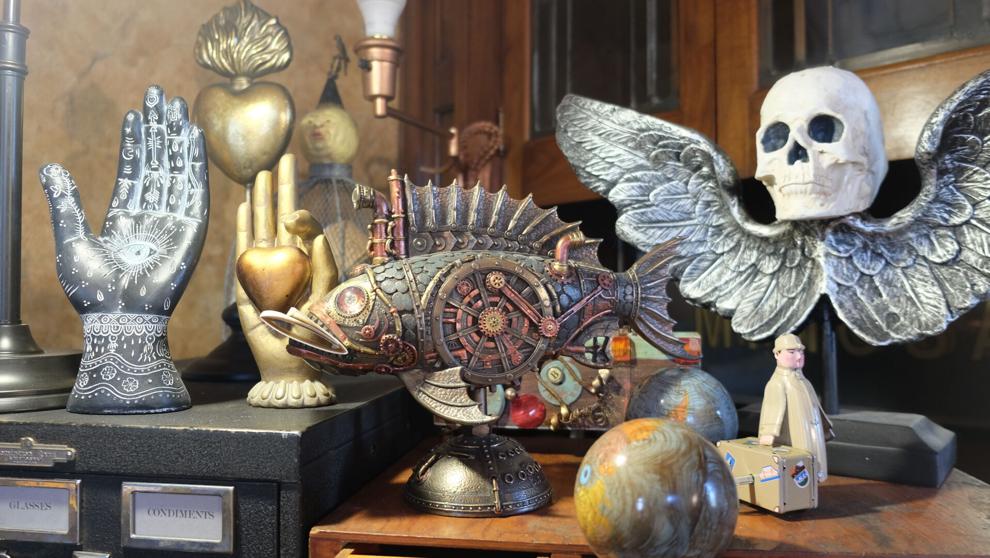 Fortune Teller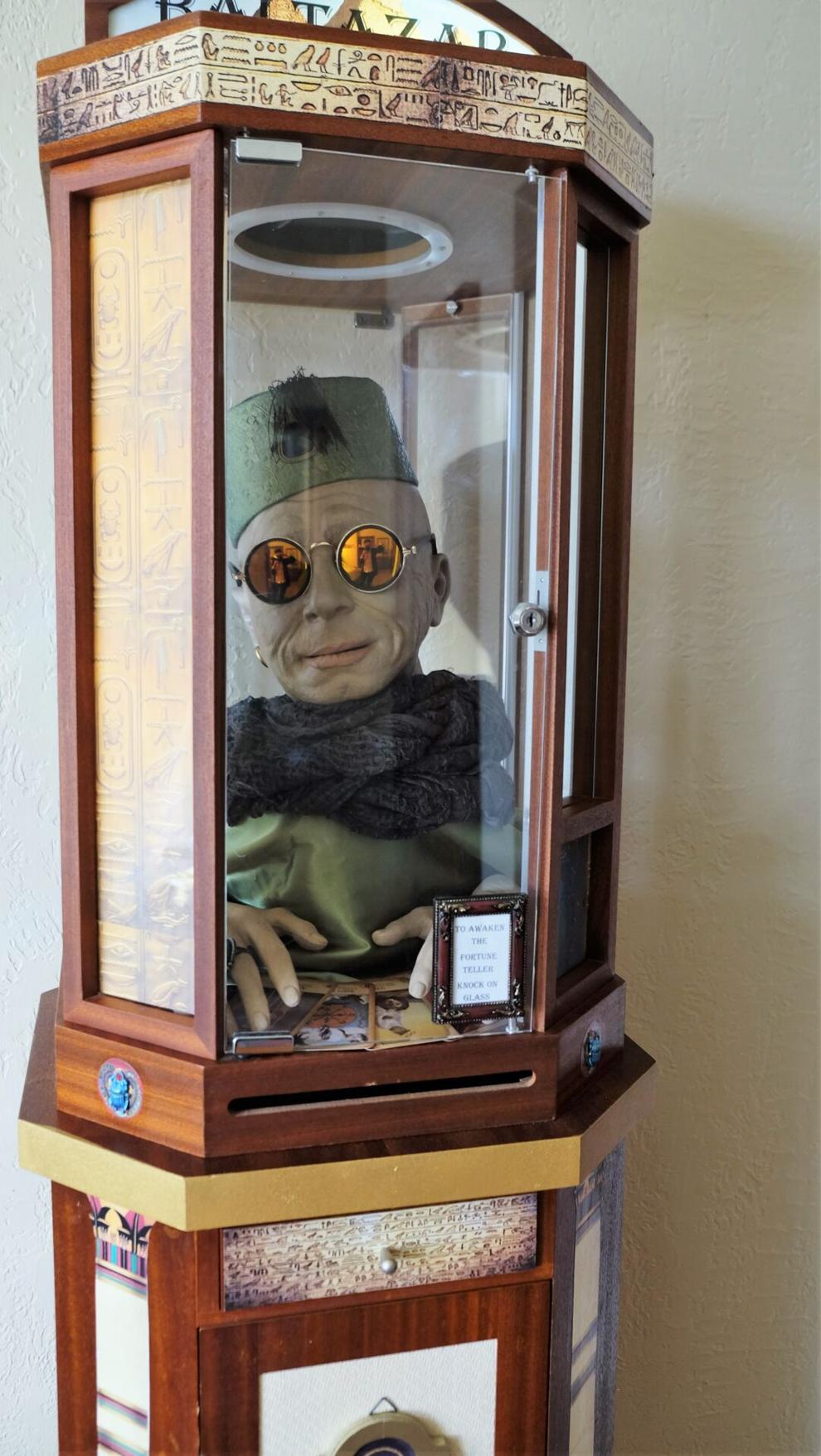 Bright Blooms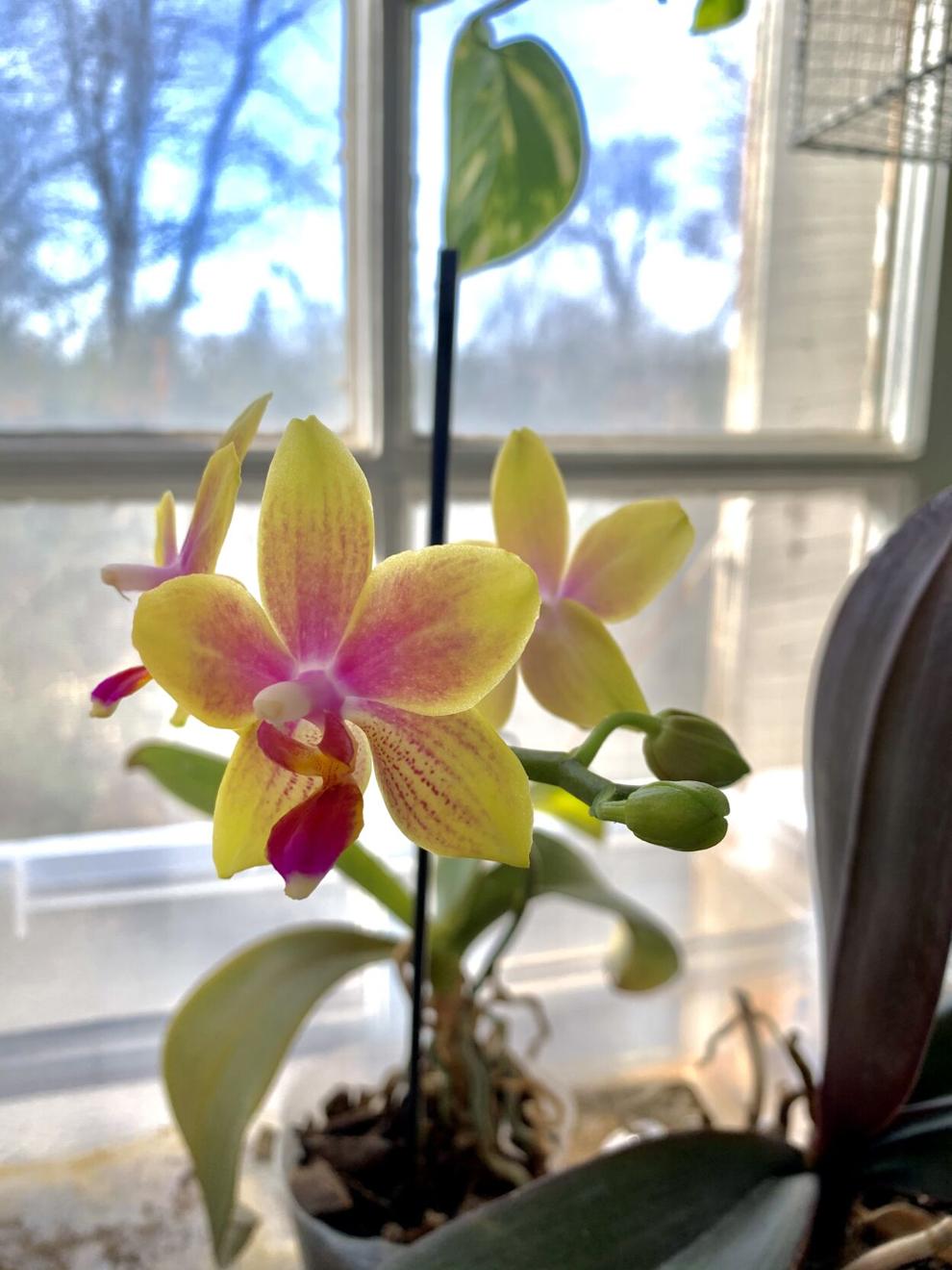 Blushing Beauty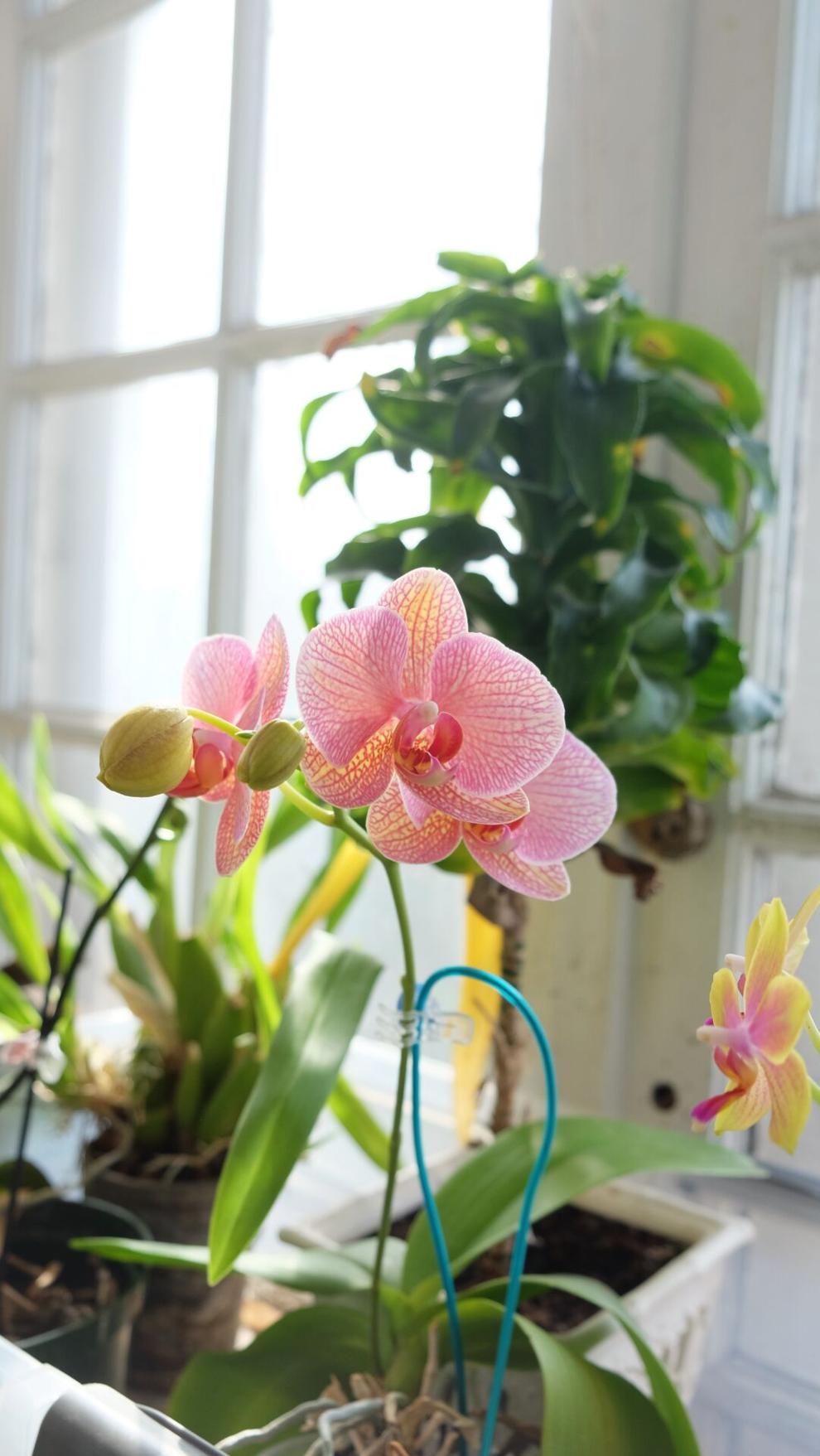 Green House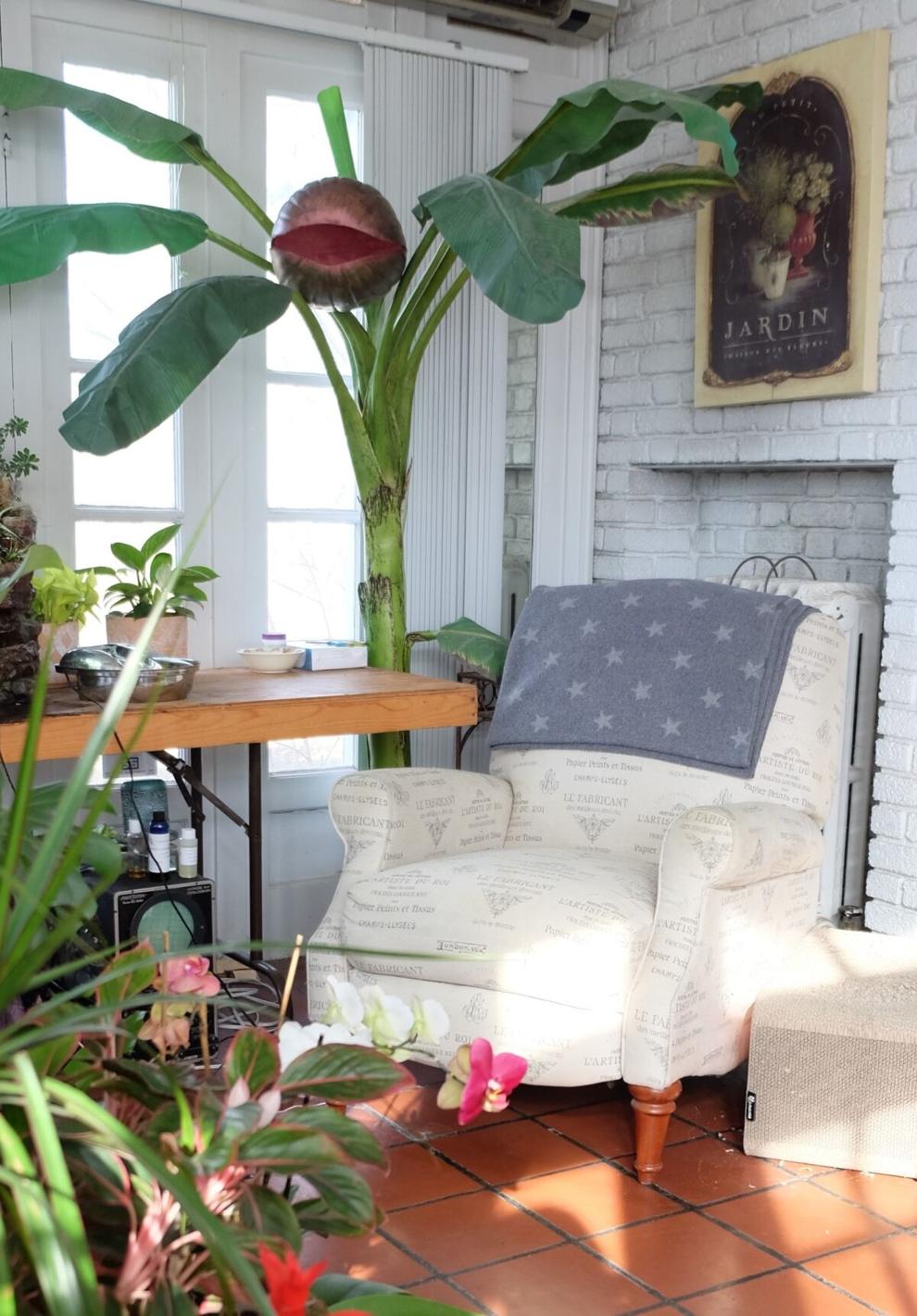 Indoor Garden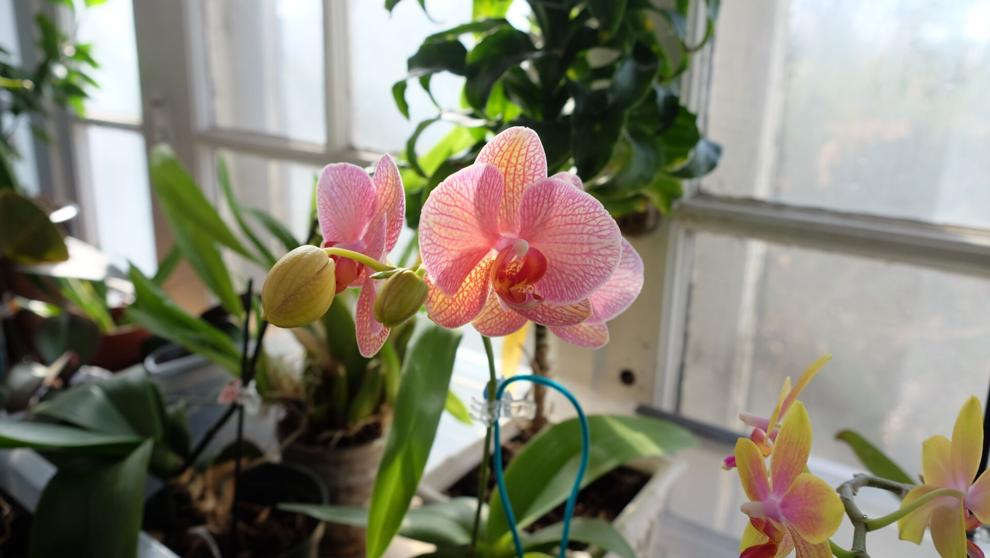 Wearing of the Green