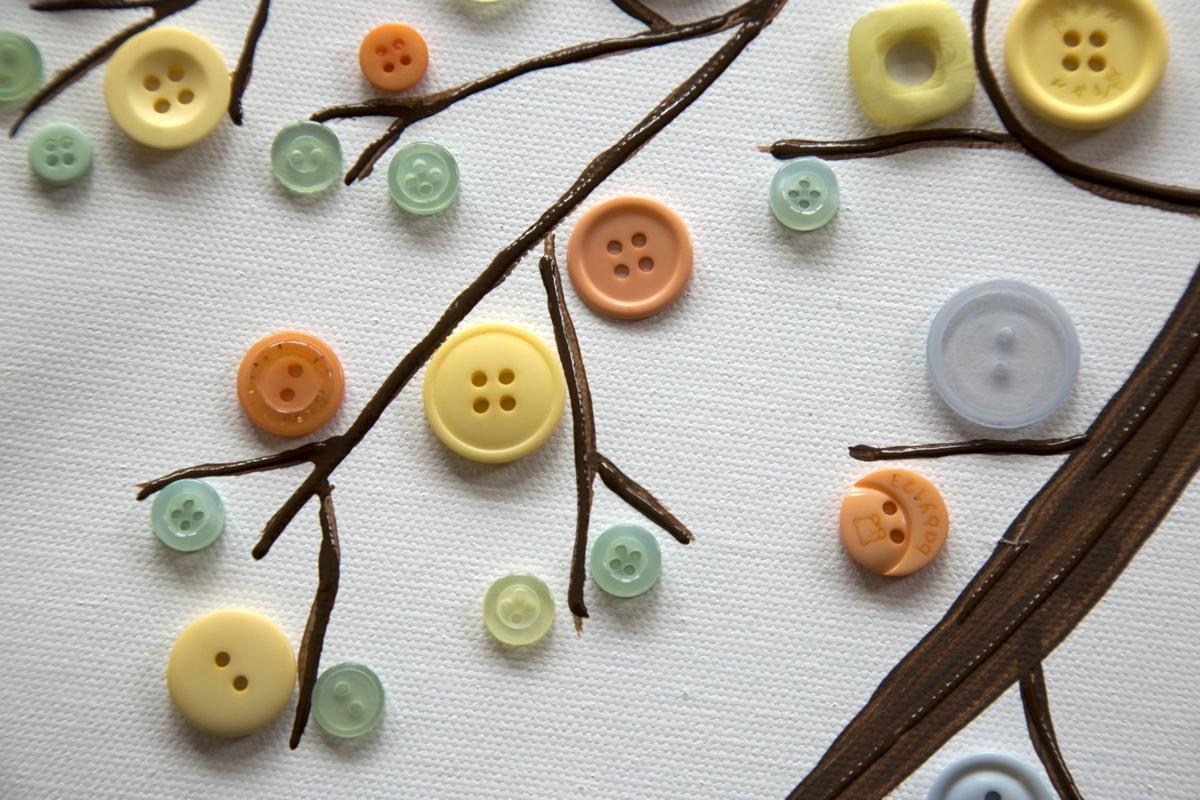 Trees are marvelous works of art. This one is sure to grow on you as you shape its trunk and branches, then fill it in with button leaves.
What you need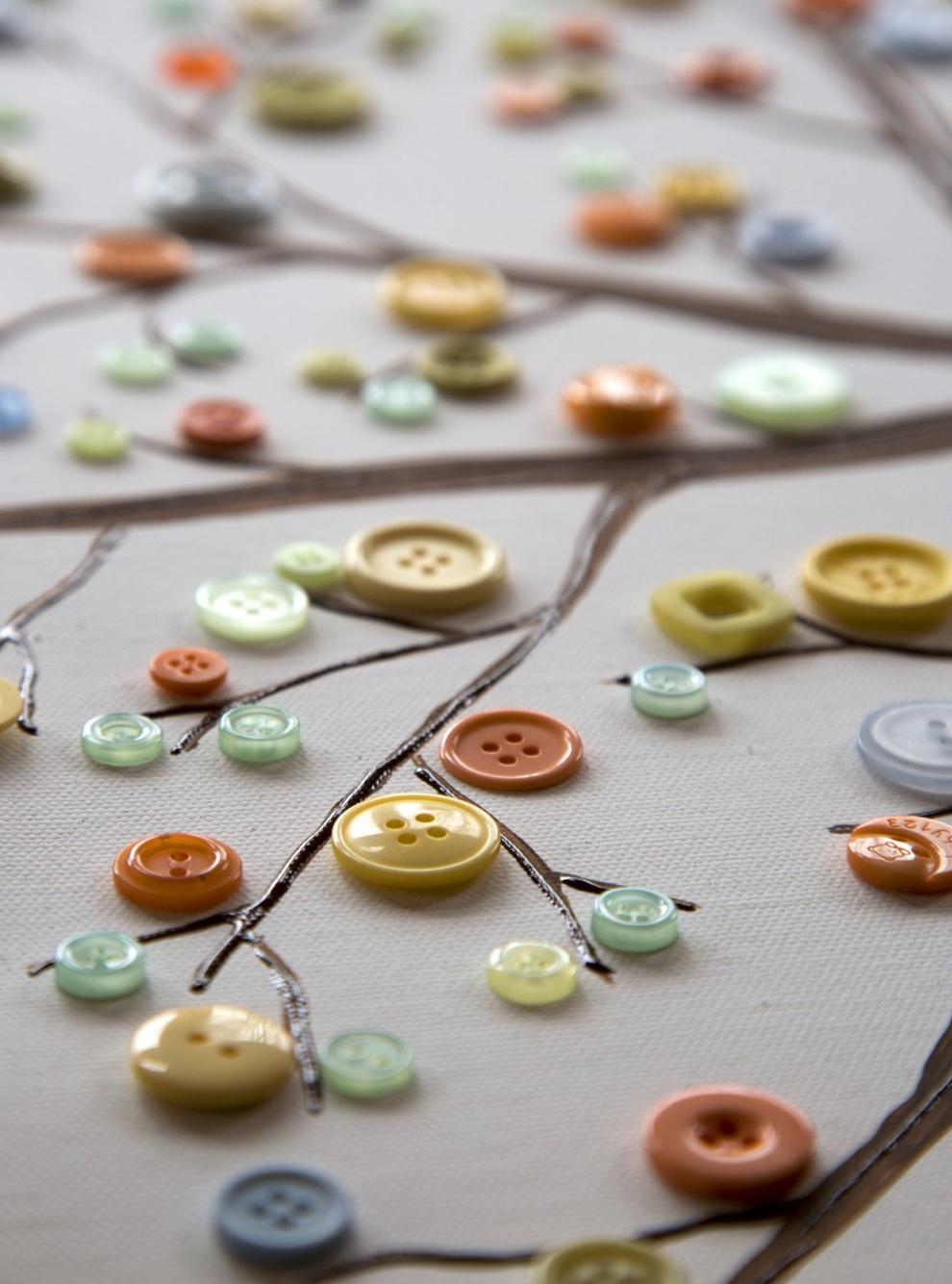 Hot glue gun and glue sticks or permanent craft adhesive
What you do
1. Using a pencil, lightly sketch the trunk and main branches of a tree on the canvas.
2. Paint the trunk and main branches, filing in the pencil drawing. With a thin brush, paint some smaller branches.
4. Using puffy paint, add texture lines to trunk and main branches. If you still have enough puffy paint, apply to a few smaller branches for dimension.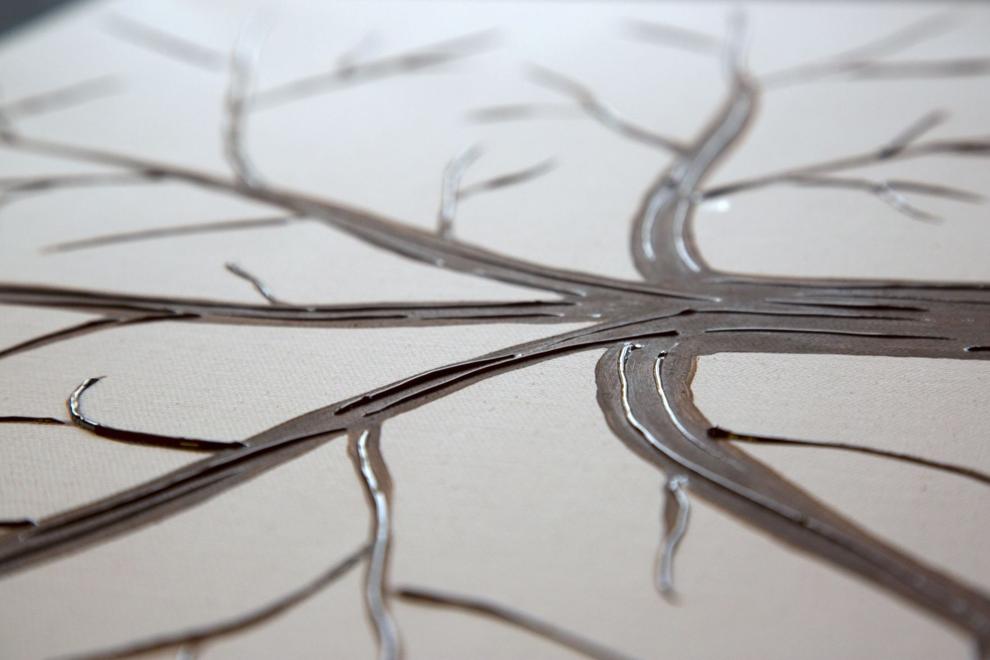 5. Allow puffy paint to dry.
6. Arrange varying sizes and colors of buttons on the canvas to mimic "leaves" on the branches. Once you're happy with your design, glue buttons in place.
7. Let glue dry completely before handling canvas.