My job as a lifestyles editor has taken me inside hundreds of homes, but none as fascinating as an Earthship in Park County, Colorado.
Its owners, Cherrie and Guy Geerdts, traded careers in Denver in 2012 for laid-back mountain life near Guffey ... population 25. Four years ago, they began looking at off-grid possibilities. "Nothing was right," Guy recalls, until they landed the Earthship. "There were all kinds of signs that we were meant to own it. And, boom! We're here."
In keeping with the architect's vision, much of the construction is done by the dwelling's intended inhabitants. 
The Earthship style was pioneered by Michael Reynolds during the "back-to-the-land" movement of the 1960s and '70s. A typical blueprint calls for nesting the back of the home into an earthen hill or mountainside, harvesting your own water and power, producing your own food, and containing and treating your own sewage. Did I mention the primary construction materials are old tires, bottles, cans and adobe mud?
The Earthship concept minimizes reliance on public utilities and fossil fuels. This house has a propane stove and water heater. There's a backup generator that runs off propane — installed after a blizzard left Cherrie stranded in the high mountain house without power and water for four days. Rooftop rainwater and snow is collected in a cistern for various household uses; solar panels provide the electricity; heat is passive solar, through the windows.
The floorplan is linear, flowing from living room to kitchen, full bath, TV room and bedroom. An indoor planting bed, served by a gray water irrigation system, runs the length of the structure. Natural materials, colors and textures give the interior an earthy feel; live plants provide the color pop. Ceilings and some walls are tongue-and-groove pine; other walls are smooth adobe.
When Cherrie and Guy took possession, the interior had poured concrete floors and rough adobe walls that needed repair and finishing. Enter Lisa and Randy Walbye, my husband's sister and her husband, who did the tile and stone work, a complex process because of the curved and irregular walls. The "talker" is a meandering river rock walkway that starts at the entry and "flows" to the opposite end of the house.
Cherrie and Guy have been self-sustained during the pandemic. In the spring, they'll continue to work on exterior features, including raised garden beds, and a patio for taking in those sweeping vistas.
In the mountains, sunrises and sunsets are great. "But the night sky gives me goosebumps," Guy says. "The sky just comes alive because there are no city lights. The Milky Way is right in front of us."
Photos: Inside an Earthship home
Front door.JPG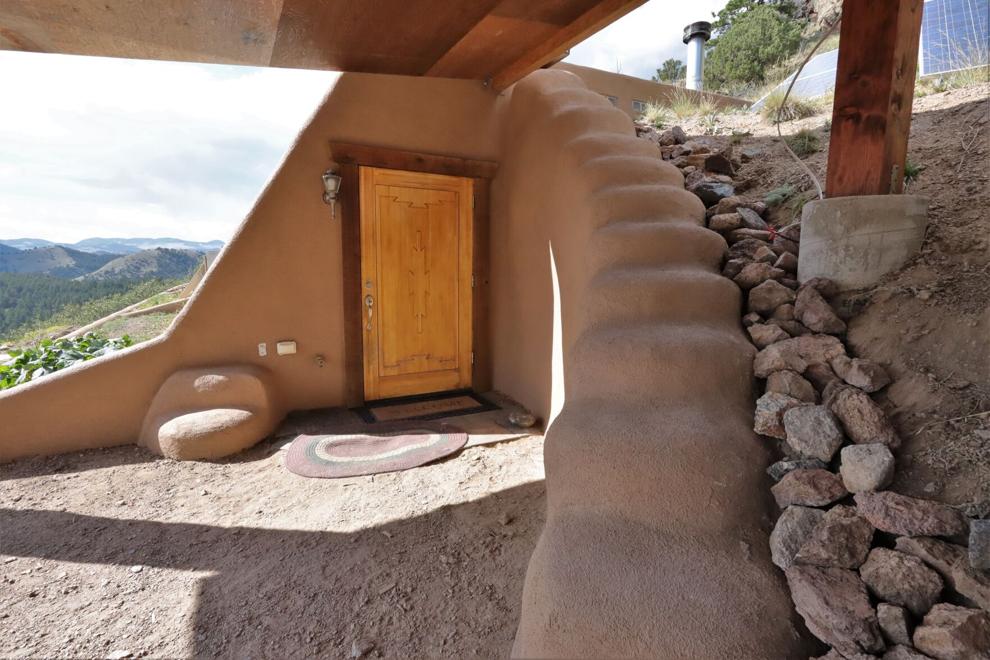 Drone view_vista.JPG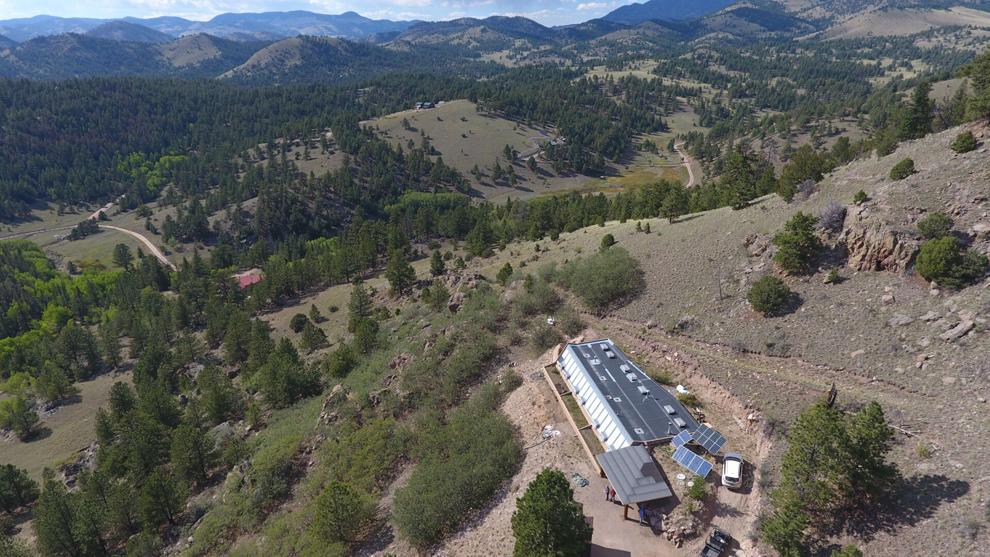 Earthship_Front view.jpg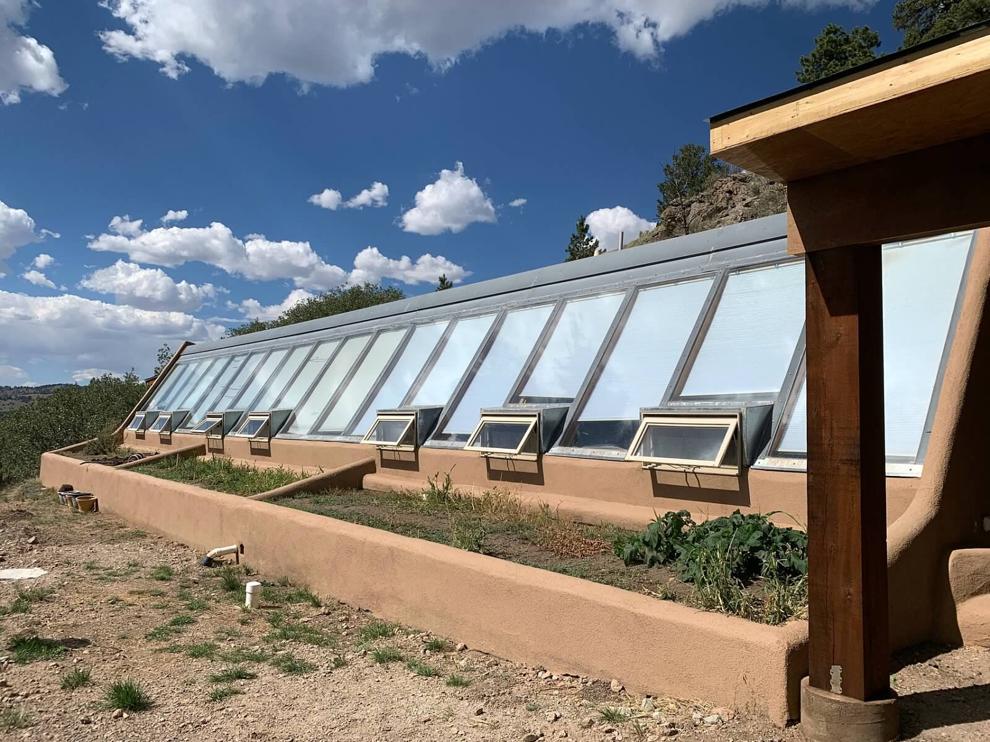 Drone_long view of house.JPG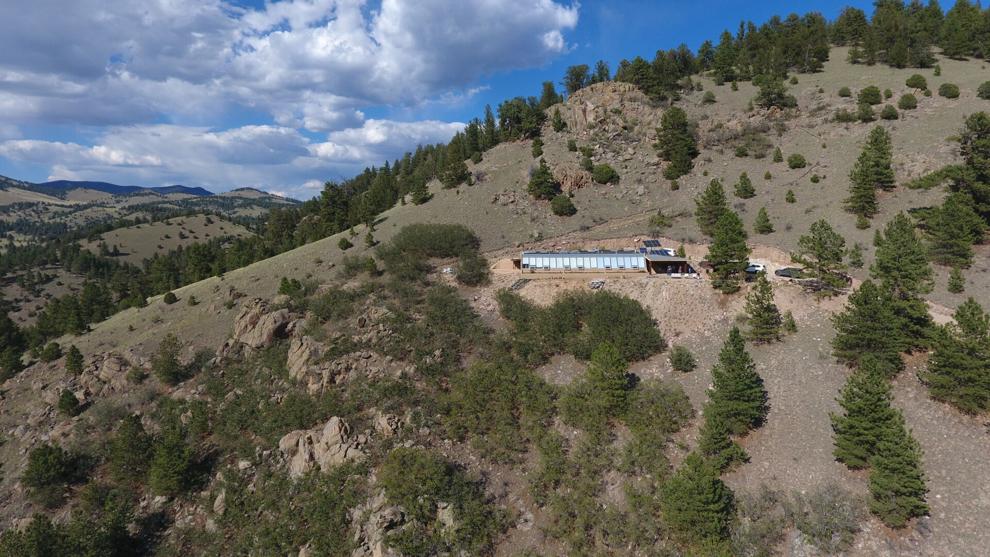 Drone_view_from house.JPG
Earth Ship construction process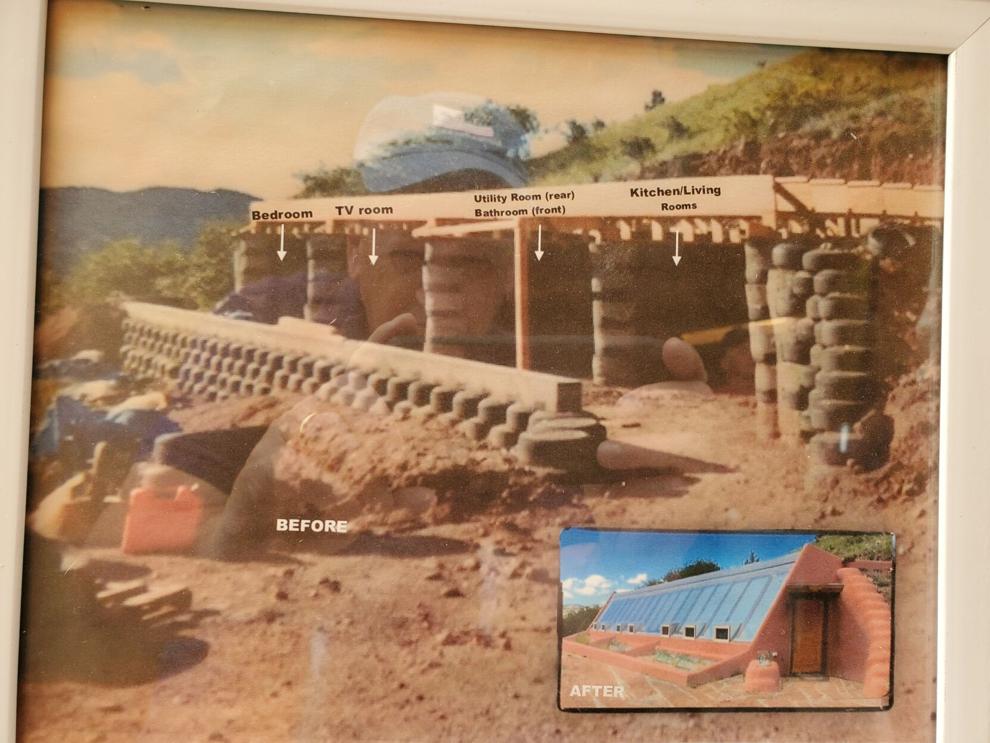 Entry view.jpg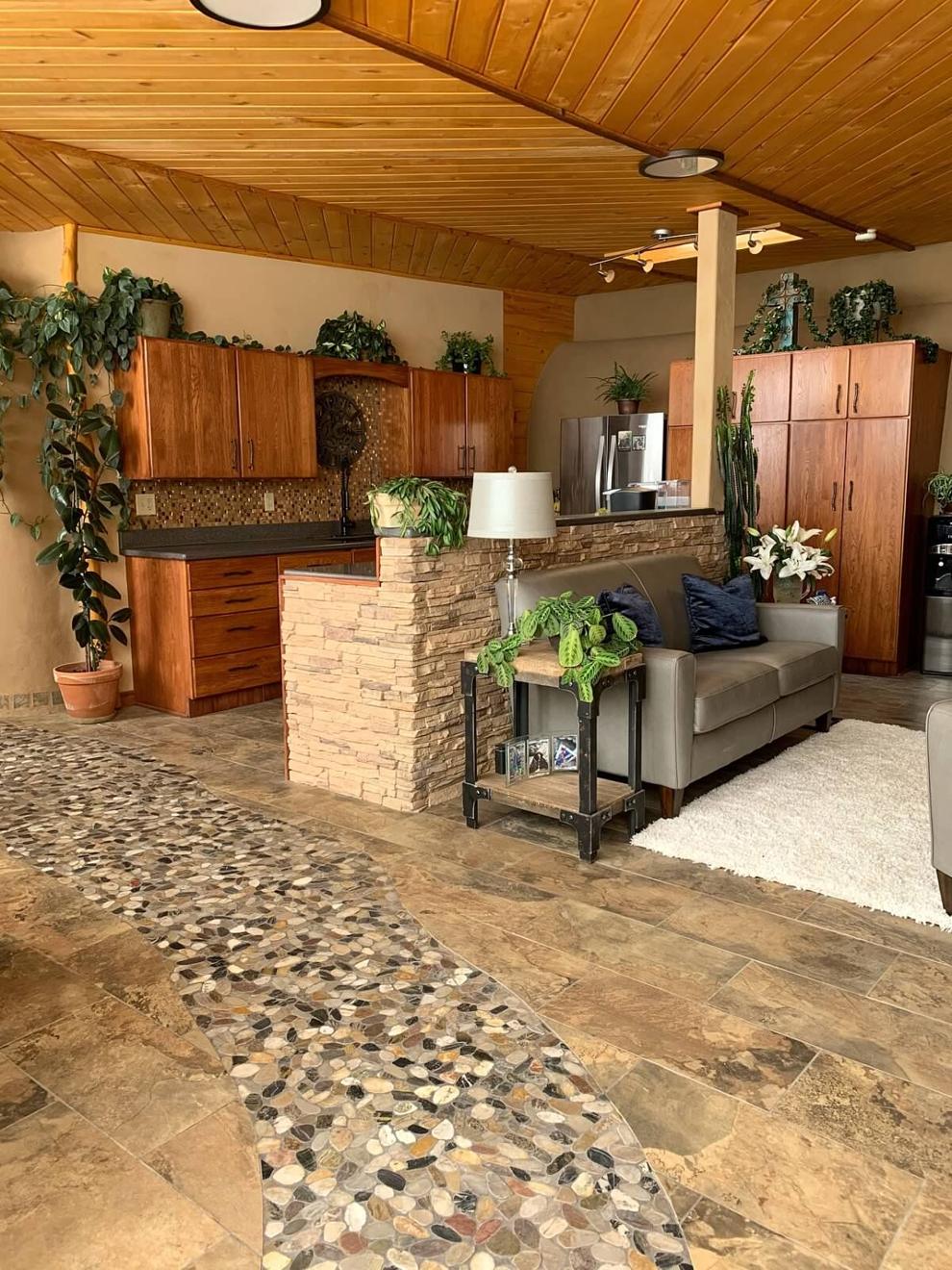 Homeowners.jpg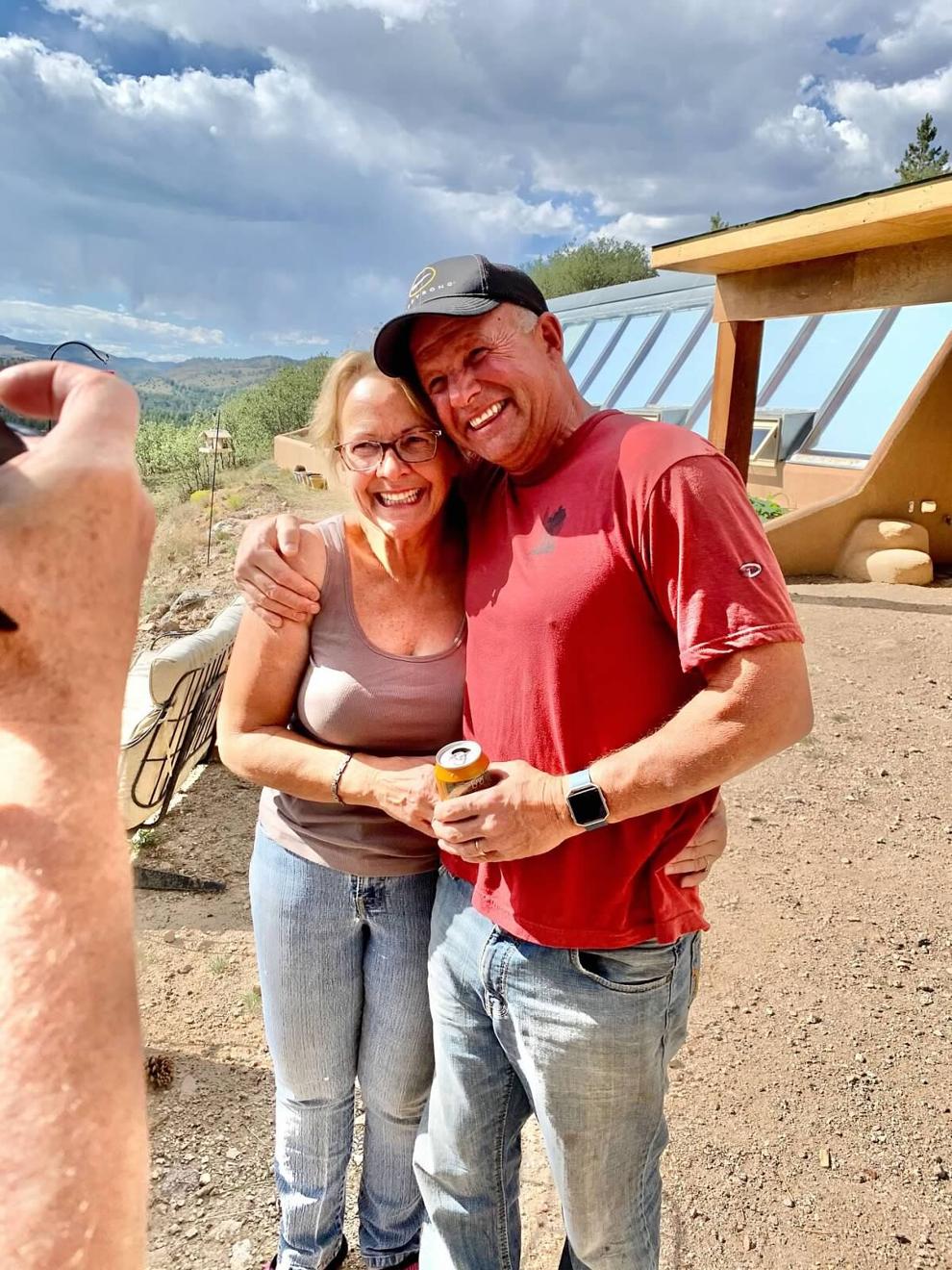 Front door_interior 2.jpg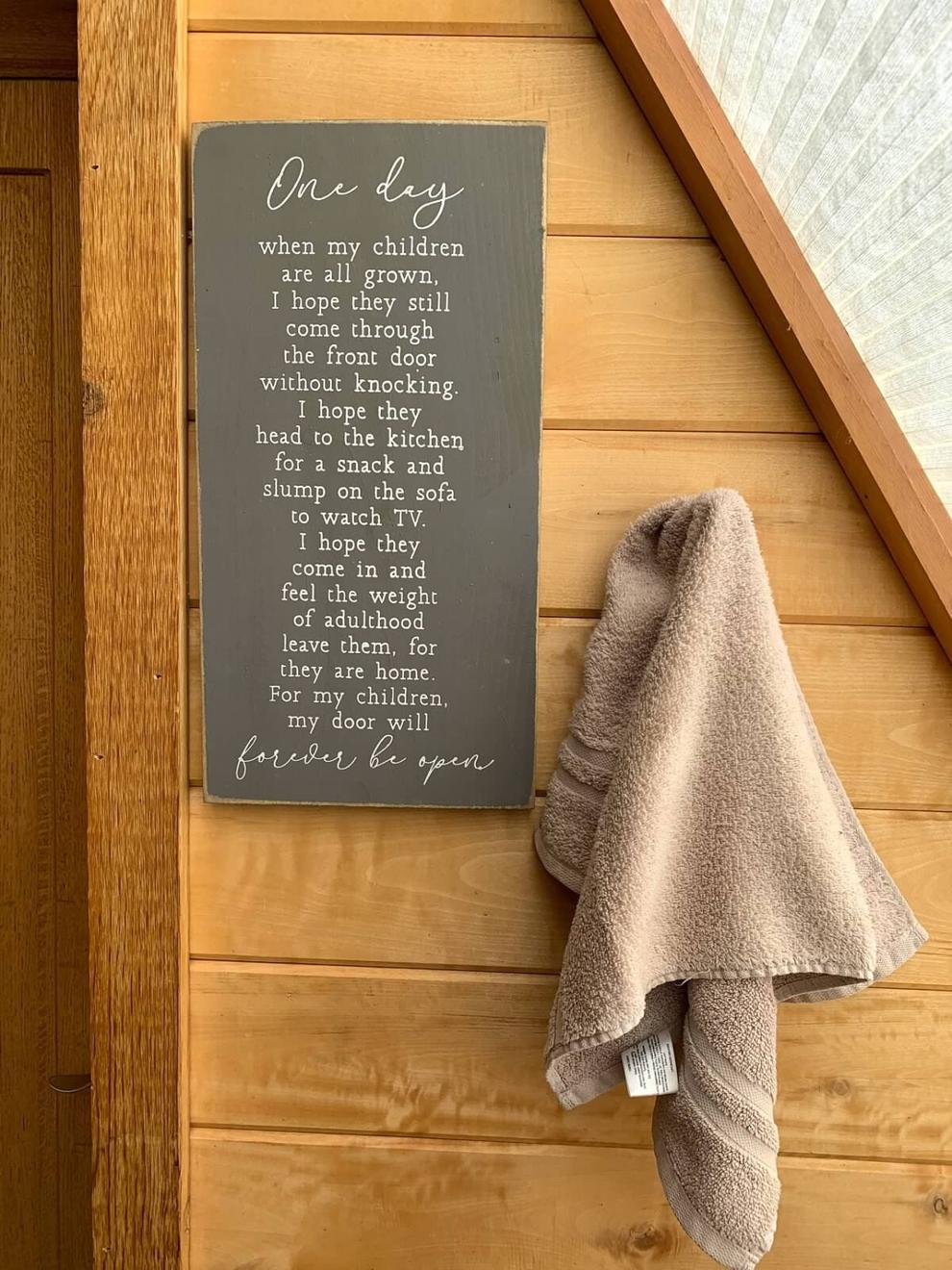 Kichen_living room_wide angle.JPG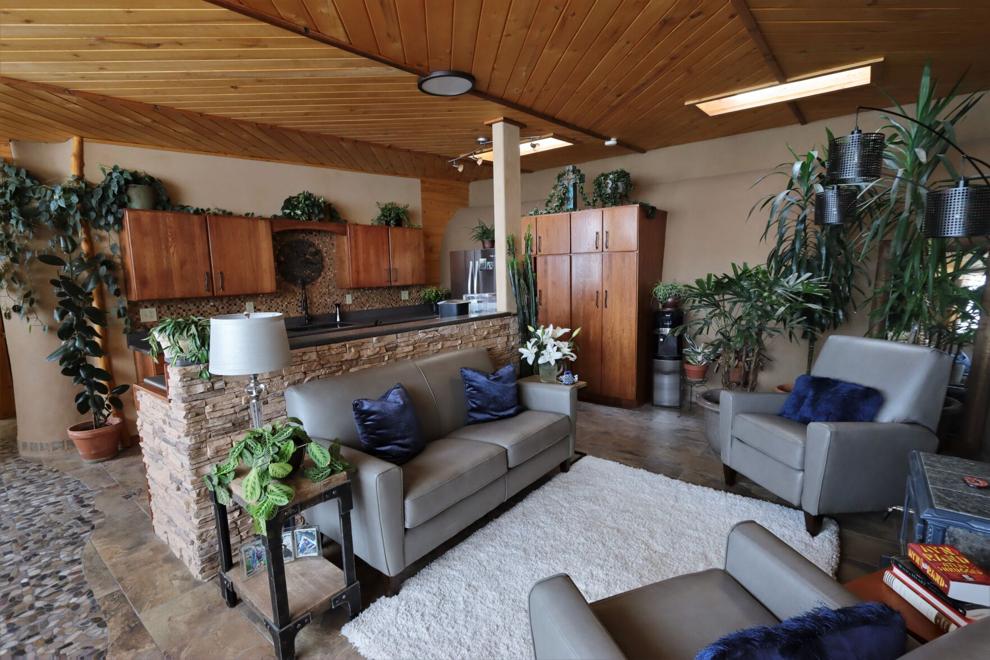 Kitchen_cabinets.jpg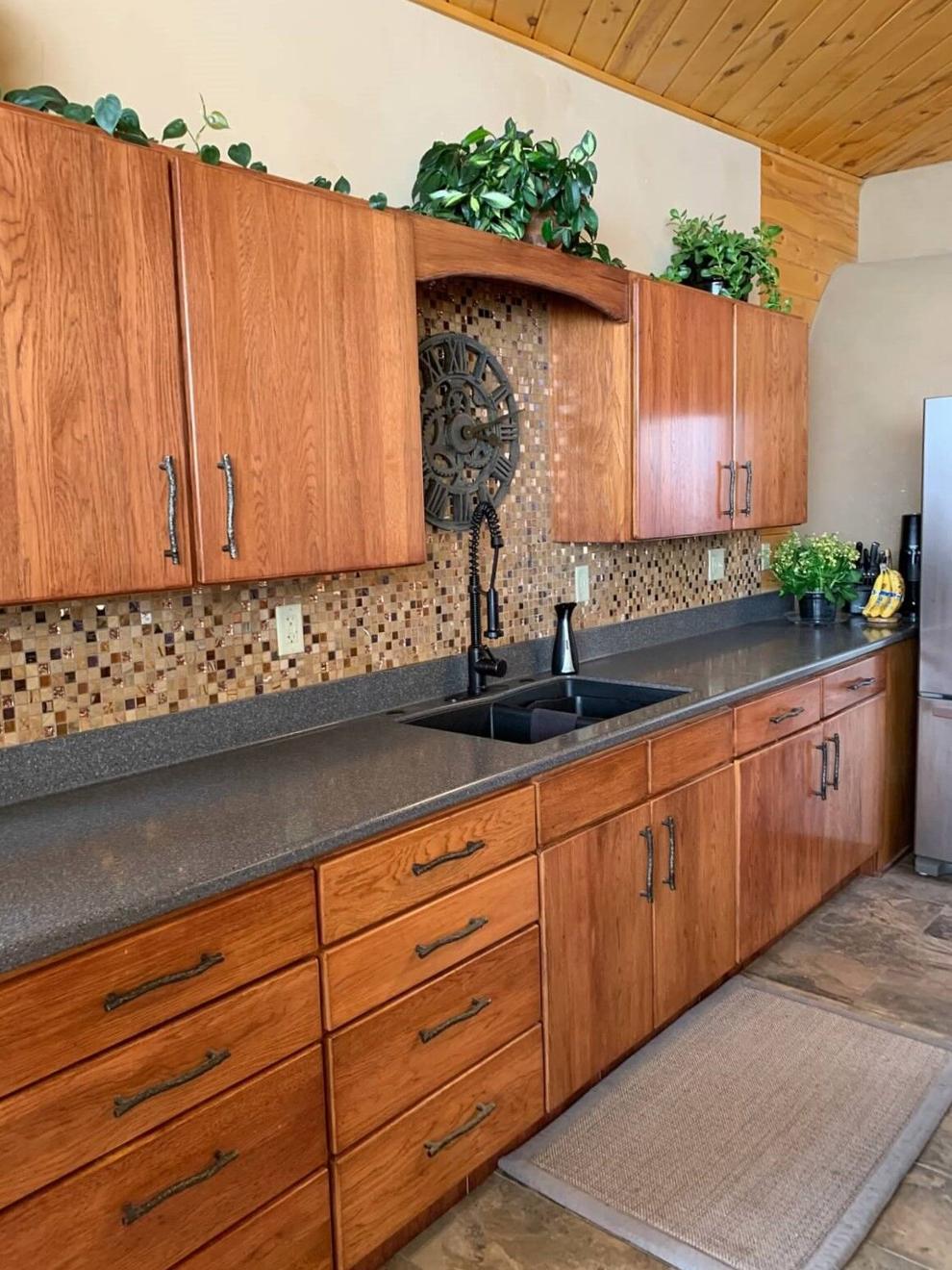 Kitchen_backsplash.jpg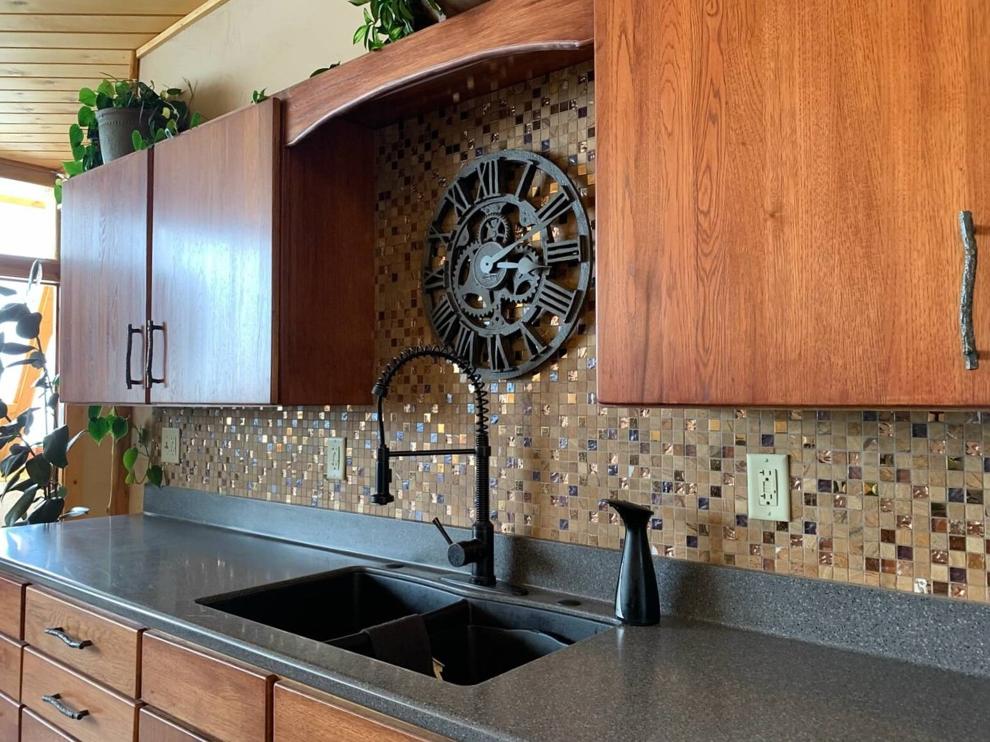 Kitchen view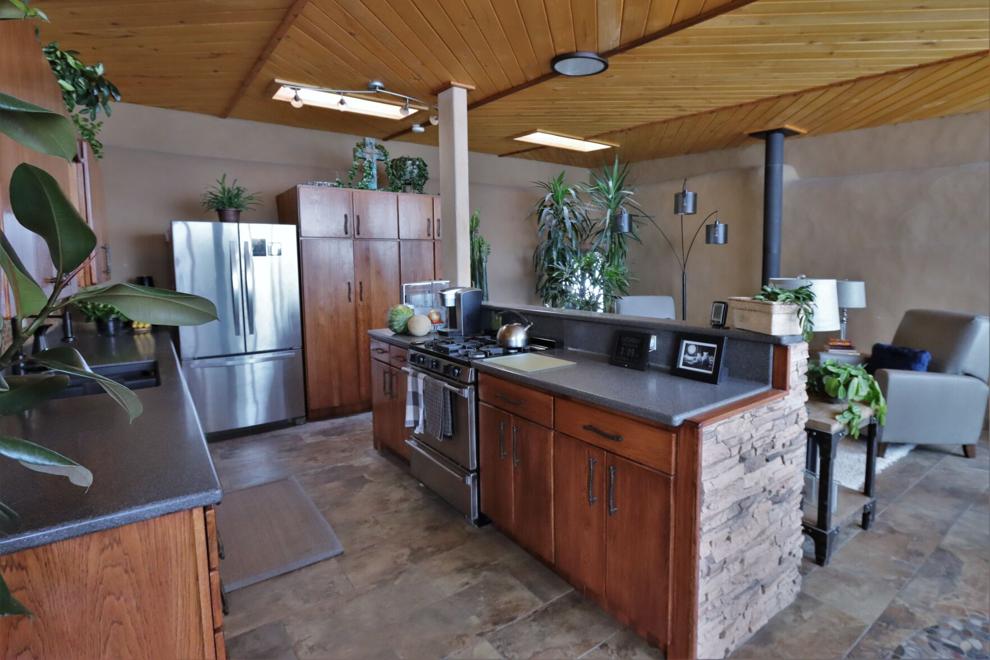 Hallway_rock path.jpg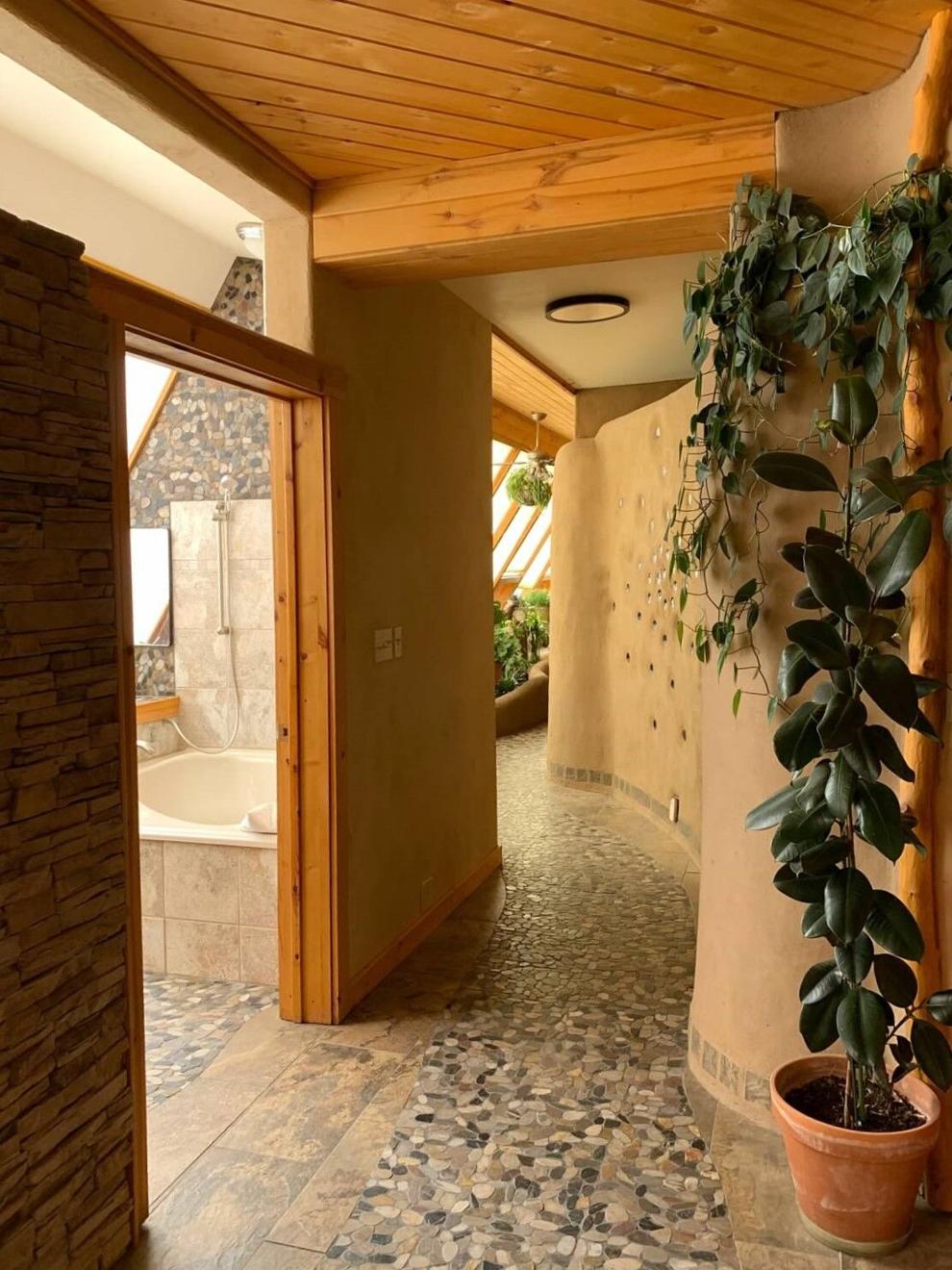 Hallway_wall.JPG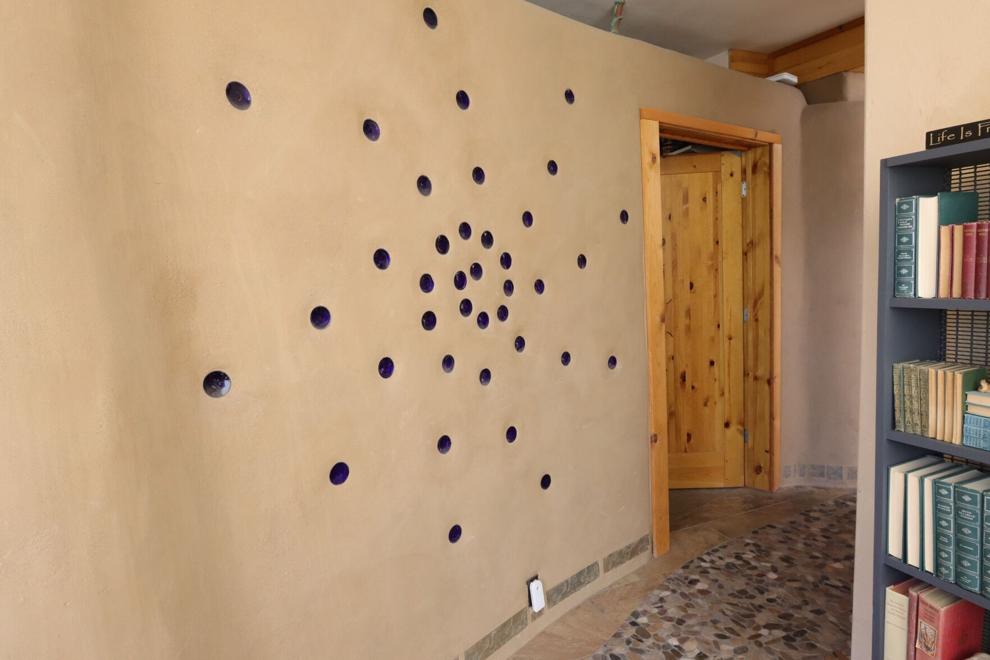 Full Bath.jpg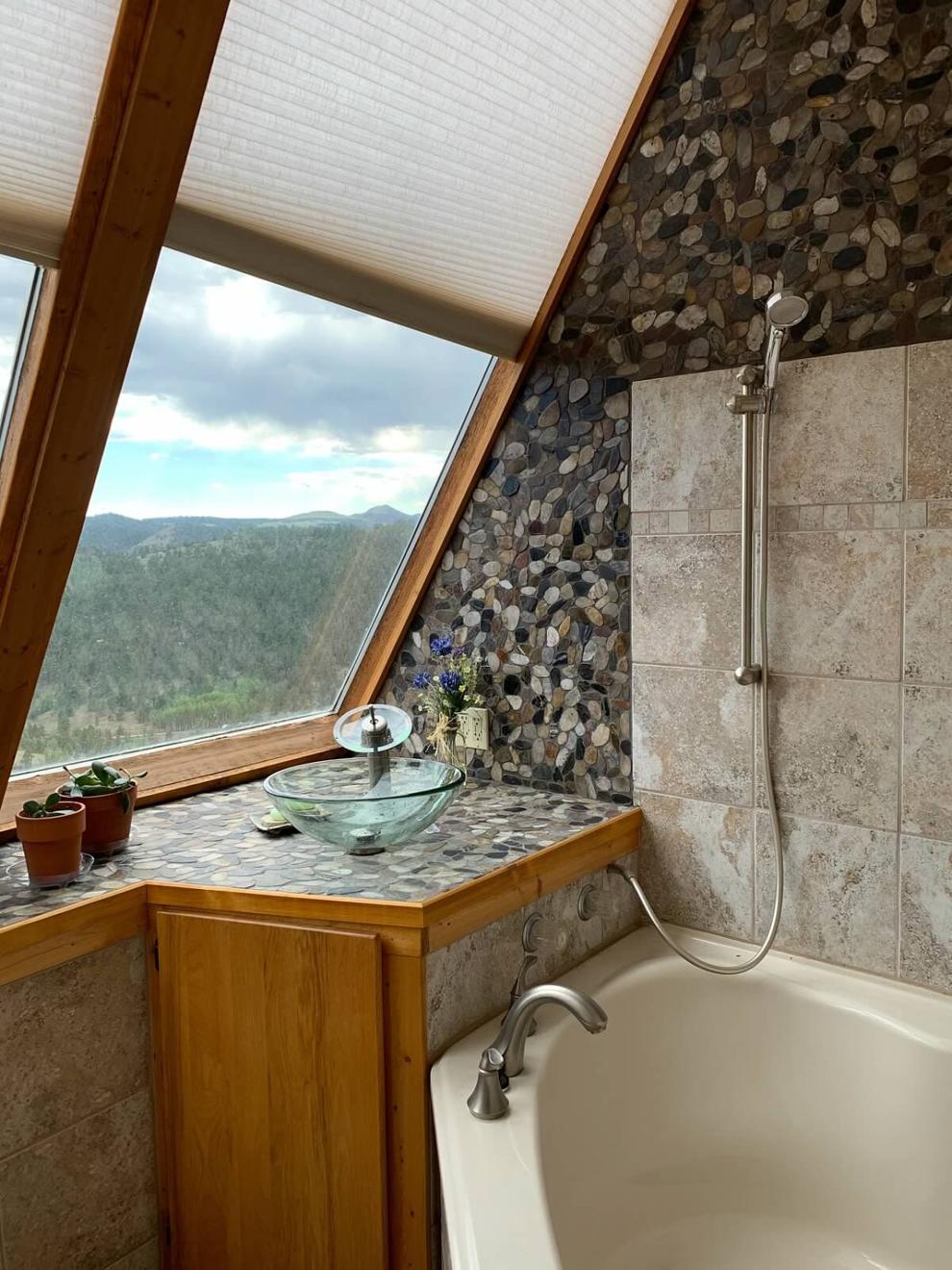 TV room.jpg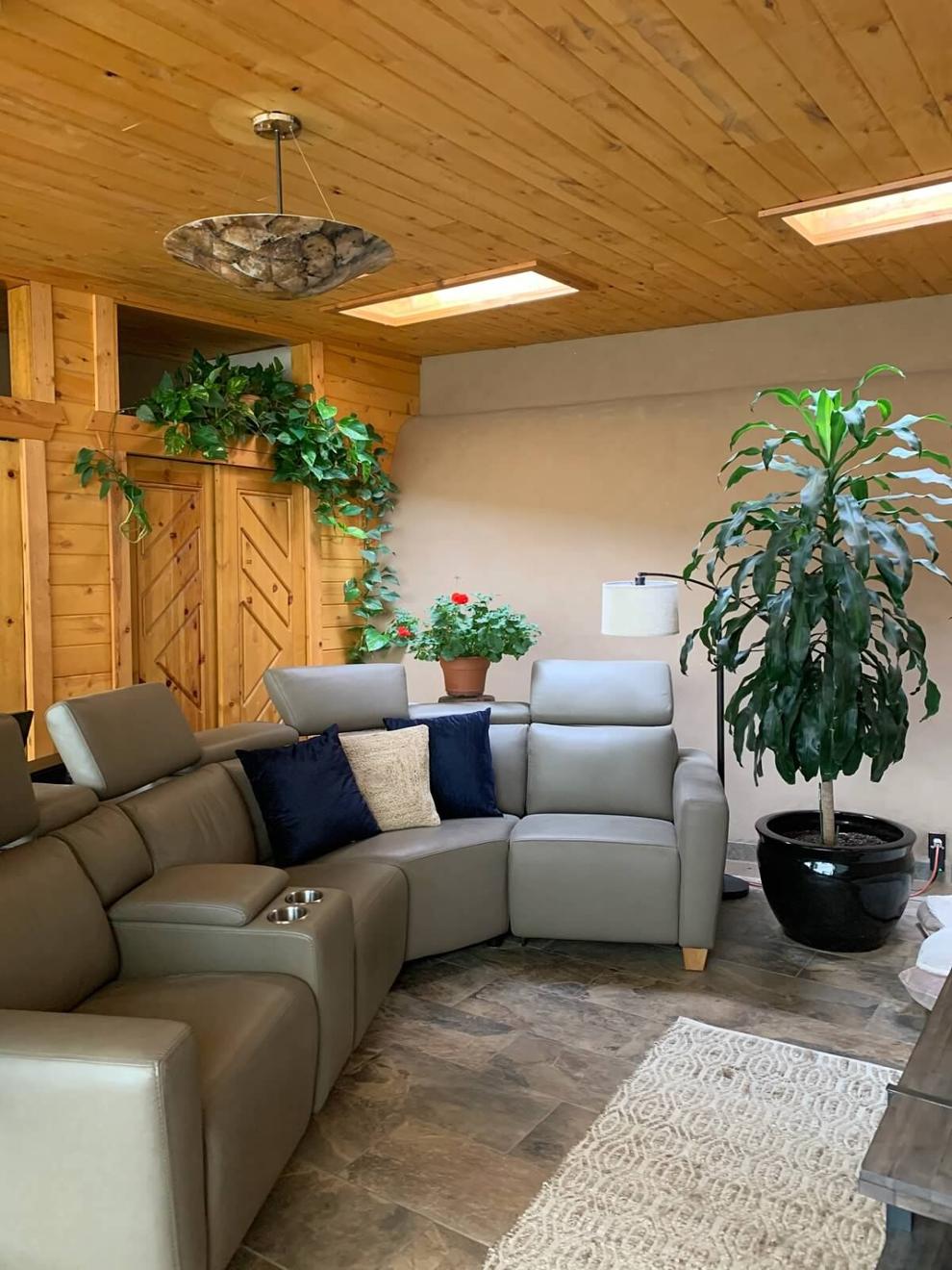 IMG_6422.HEIC.jpg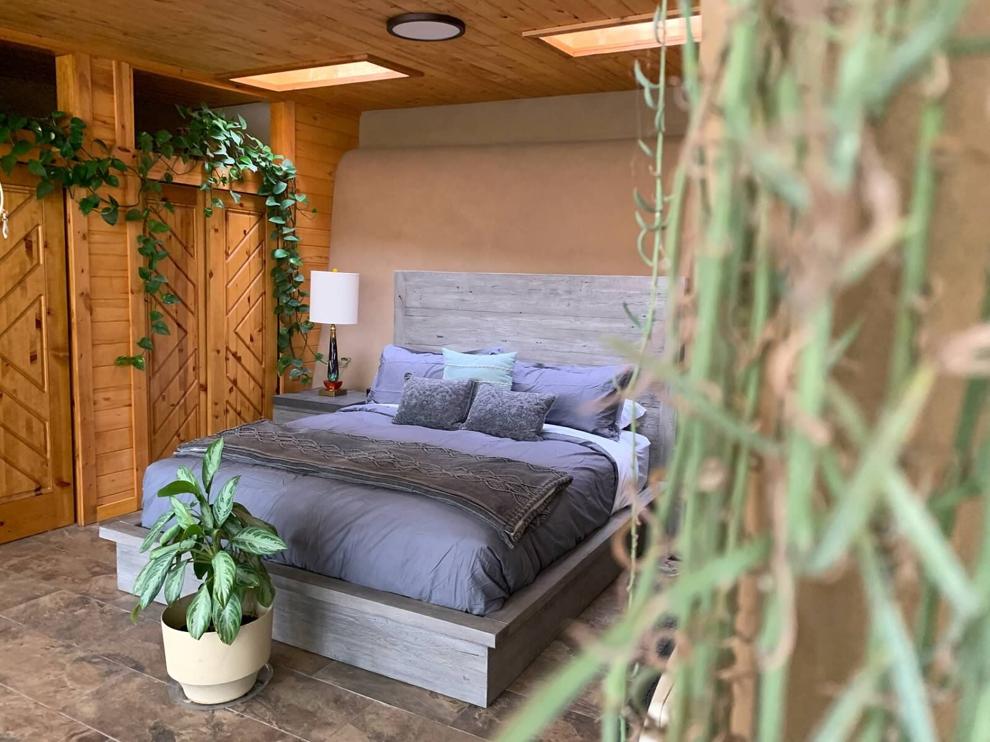 Planter_view.jpg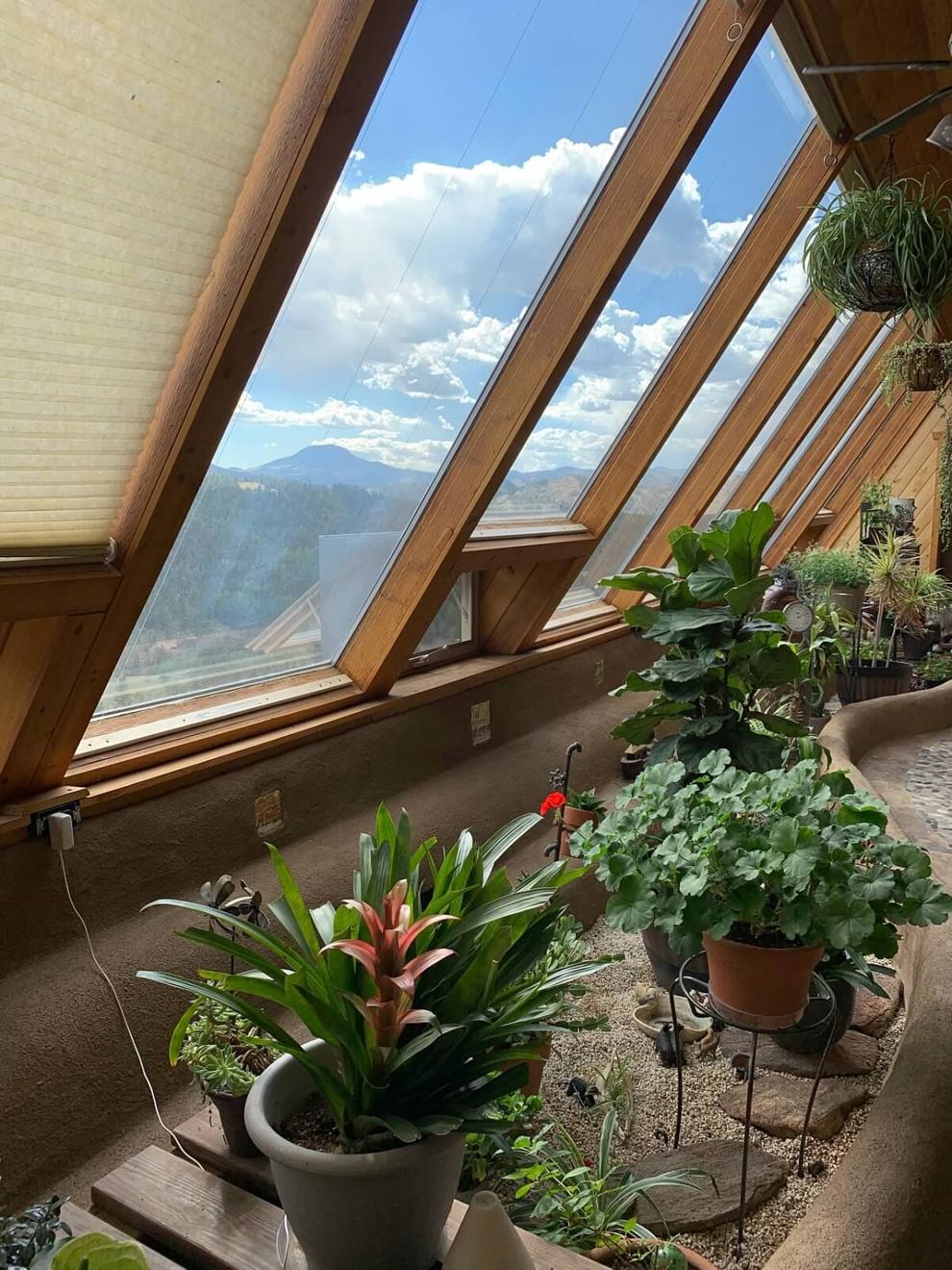 Planter_botonist.jpg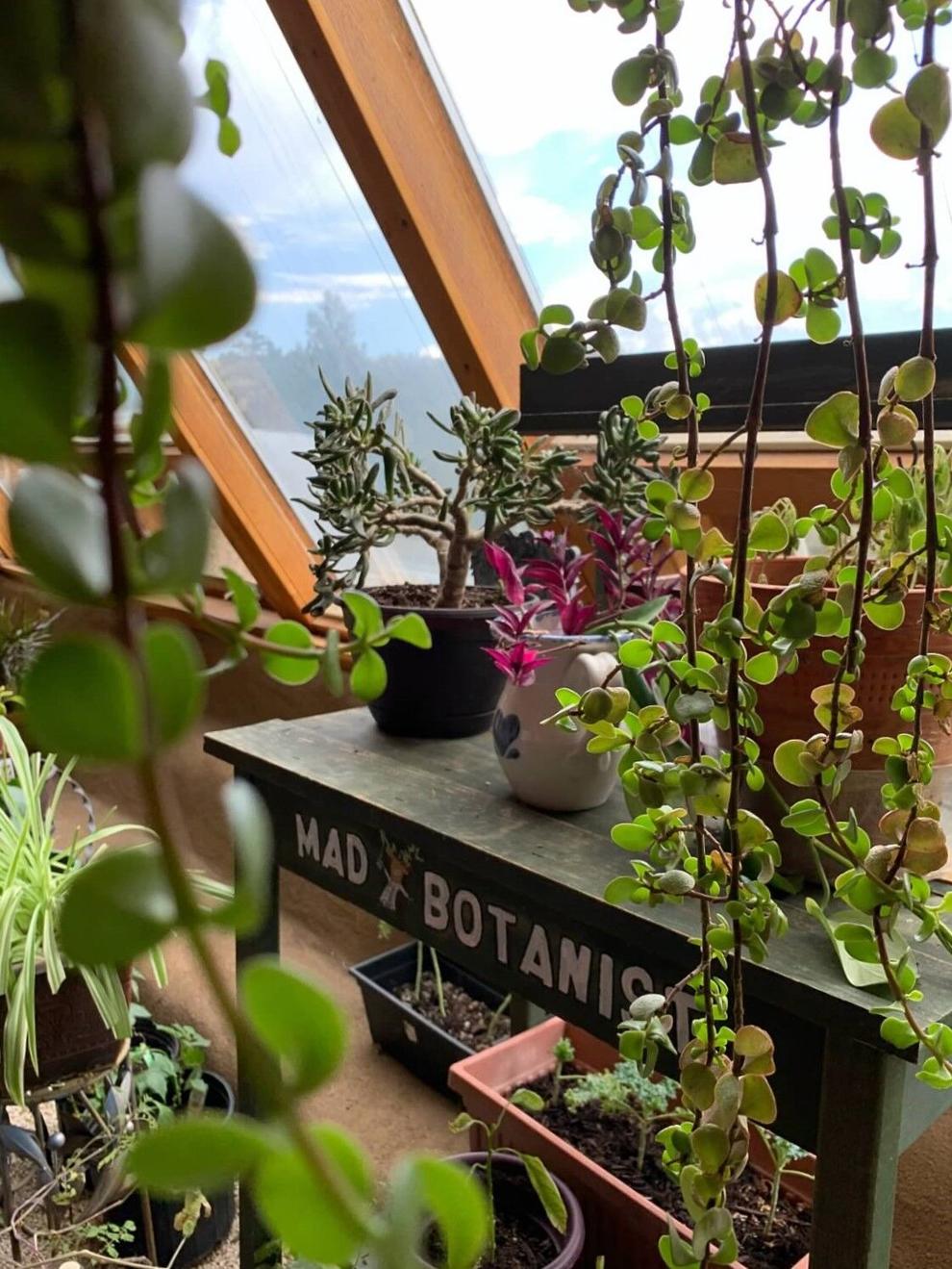 Sauna_exterior.JPG