Stacy Worlie paints everything.
Her kitchen counters, cupboards and floors. Closets and molding. Even paintings that hang in her Elkhorn home.
"To me, painting is the cheapest way to transition your space," she says.
Some people are scared to tackle a room or a piece of furniture, she says. But Worlie always reminds them that paint is not permanent.
She has learned through trial and error. And there have been a few errors.
"Our last house I painted the basement blue," she says. "The carpet and walls were both a blue and it (the space) looked like a blueberry. That was a big financial mistake."
She estimates that she has painted 99% of the surfaces in her four-bedroom, two-story home, giving it a modern coastal feel.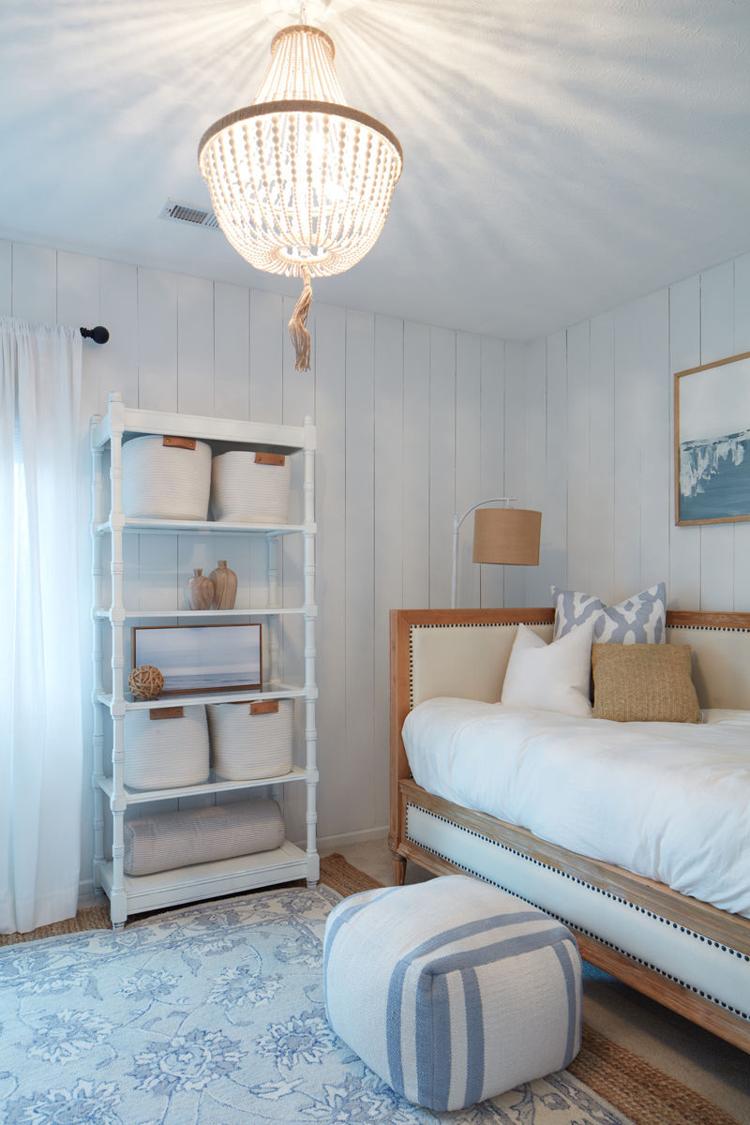 Her favorite project by far?
"I just love that I did it myself," she says, "that I've created this space I've been wanting for five years."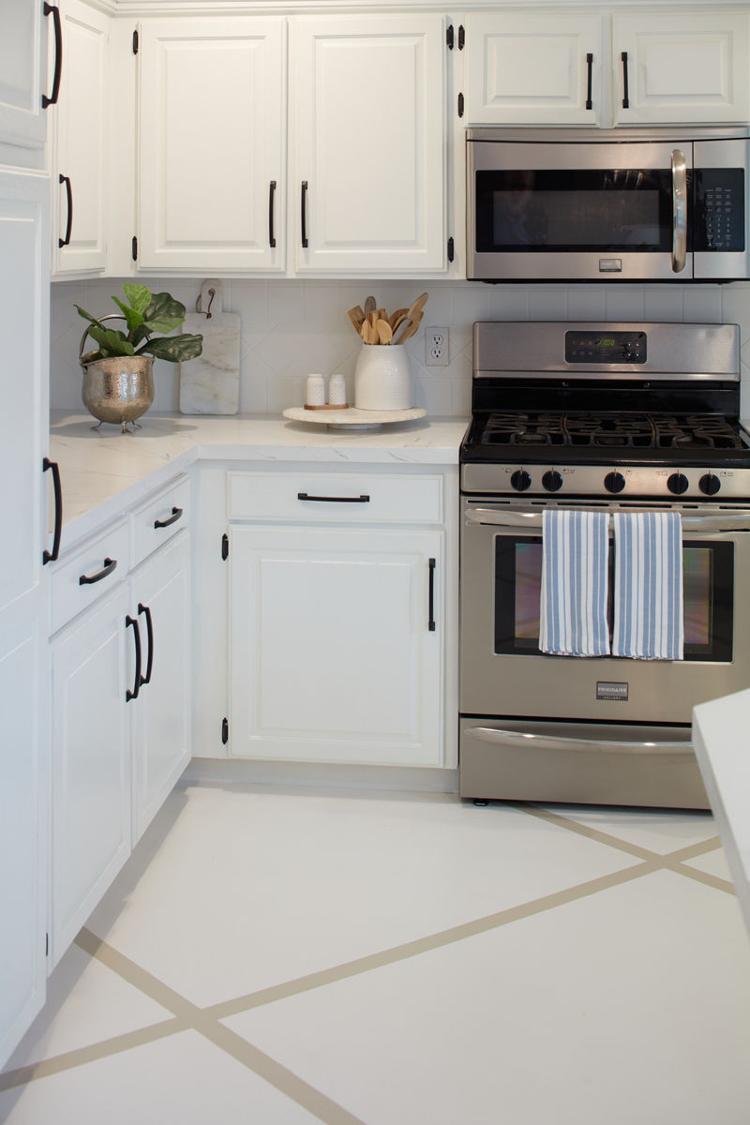 It was the one room that Stacy says she and her husband, Drew, couldn't afford to have redone by a professional. Instead, they transformed the space themselves for less than $500 by painting the ceiling, cabinets, backsplashes and floors and updating the lighting and cabinet hardware and hinges.
"I wanted to come up with a way that people on a budget, a.k.a. me, could redo their space," she says. "It literally looks like a brand new kitchen. Everything is new and fresh."
Stacy Worlie painted her countertops a year ago and says they've held up well. She has only had to do a few touchups.
Before she took on the kitchen, Stacy did a lot of research. She had to understand the project, she says, and not just slap a gallon of any kind of paint on the floor.
"I knew it was going to take a good primer," she says. "It was like a vinyl. I knew I needed a good product."
People often ask if she uses Pinterest to source ideas. The mother of two doesn't have time, she says. She's too busy with her many projects.
She discovered she had a knack for creating home vignettes and mixing old and new with her booth at Junkstock, a seasonal market of vintage and upcycled wares. Drew is a woodworker and made furniture both to sell and for their home.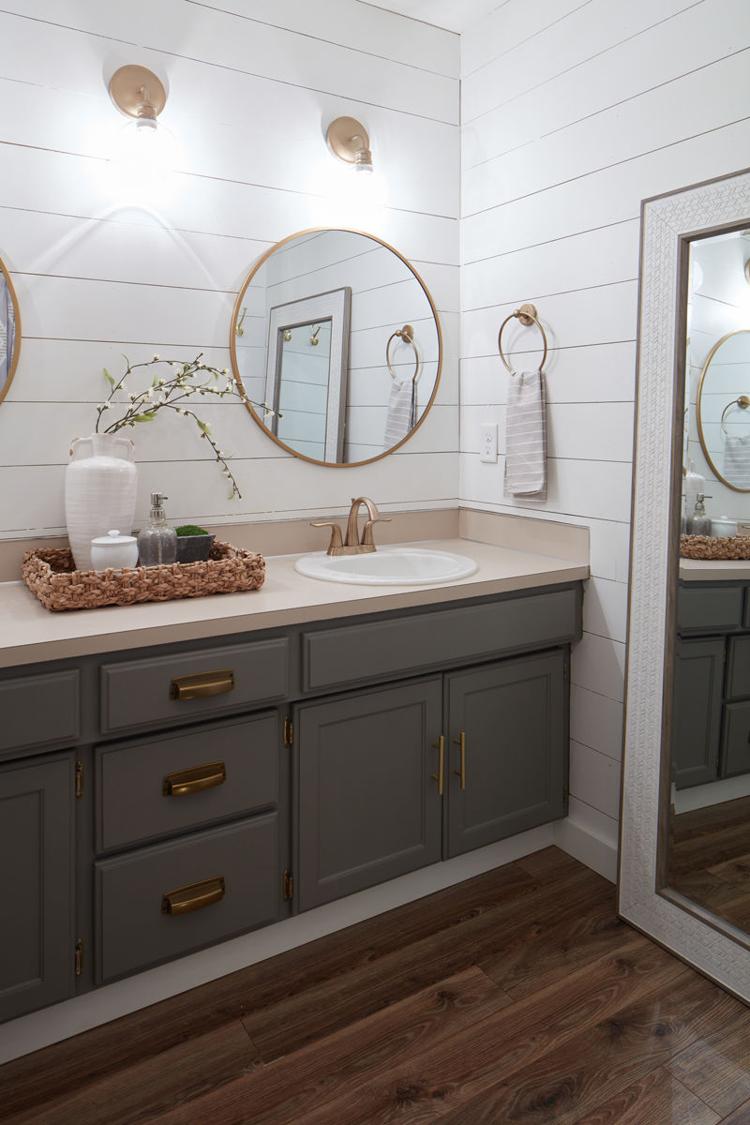 So many people asked her about her displays that she started taking on clients. She has been working on her own website, stellamarisdesignstudio.com, where she's sharing her DIY projects.
For anyone who wants to redecorate on their own, Stacy first recommends creating a mood or design board (you can find templates online) to see how your paint, rugs and fixtures will come together in your space.
"You will be shocked," she says. "It saves so much time and money" because you're not buying piece by piece and seeing how it works by trial and error.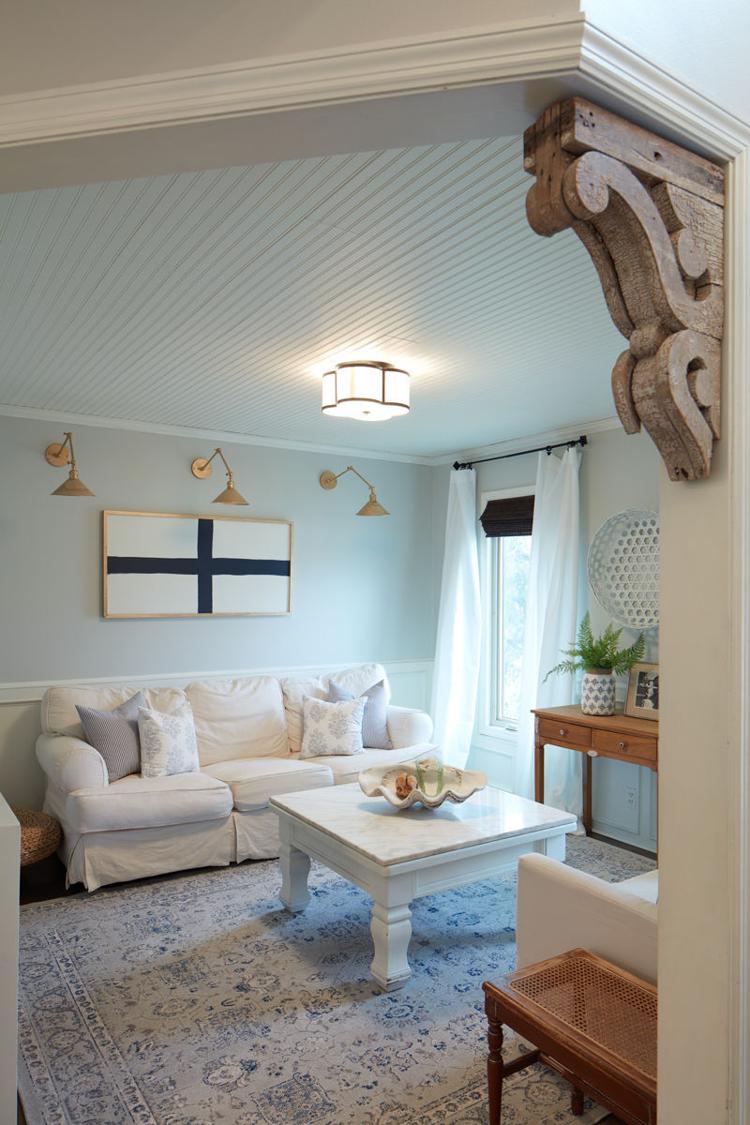 Although she has tackled the house room by room, Stacy says she'll never be done. With the help of Drew (sometimes with an eye roll and sometimes not, she says!), she'll move a piece of furniture or decor from one room to another to give her spaces a new look.
Nothing, she says, stays in the same place for very long. She's always re-inventing, both for her own home and those of clients.
"I am almost like an addict, I enjoy it so much," she says. "It's what God put me on this earth to do."
Omaha World-Herald: Inspired Living
Inspired Living Omaha spotlights home, design, fashion, food, entertaining, design, travel + more.