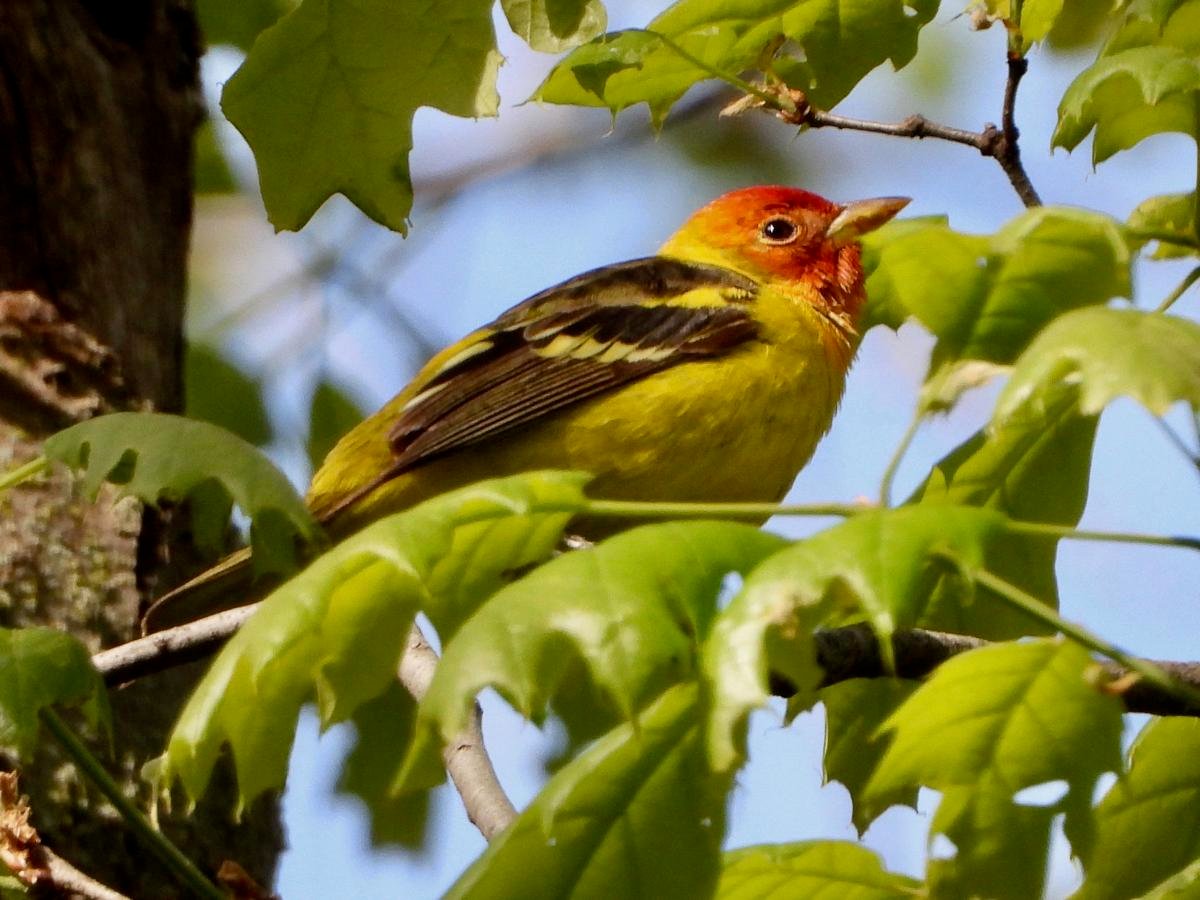 Phil Swanson finally saw it.
On his fourth visit to Fontenelle Forest last week, the Papillion birder found the western tanager that had shown up a few days earlier. Sharla Meester was the first to spot the songbird, which doesn't usually travel this far east.
"It's pretty rare to see in Fontenelle Forest," Swanson said. "It's a big-time bird to see."
Swanson doesn't usually have to travel far to find birds. Thanks to a 7-foot pond and waterfall in his backyard, they come to him. Since 1981, he has spotted 159 species in his tree-filled landscape.
Some are as small as a ruby-throated hummingbird, and others as large as a red-tailed hawk.
"I had no idea birds were so much fun," he said. "It's like a whole new world opened up to me."
The number of user sessions on the Audubon app increased by 38% from February to March, and 69% from March to April. The number of sessions increased by 32% from March 2019 to March 2020, and by 51% from April 2019 to April 2020.
The virus has forced many people to slow down, says the director of education and outreach for Audubon Nebraska, and they are starting to notice birds again.
Jason St. Sauver said part of the draw is that it's such an easy activity. You just have to look out your window.
Add a feeder and a bird bath, and the numbers will soar.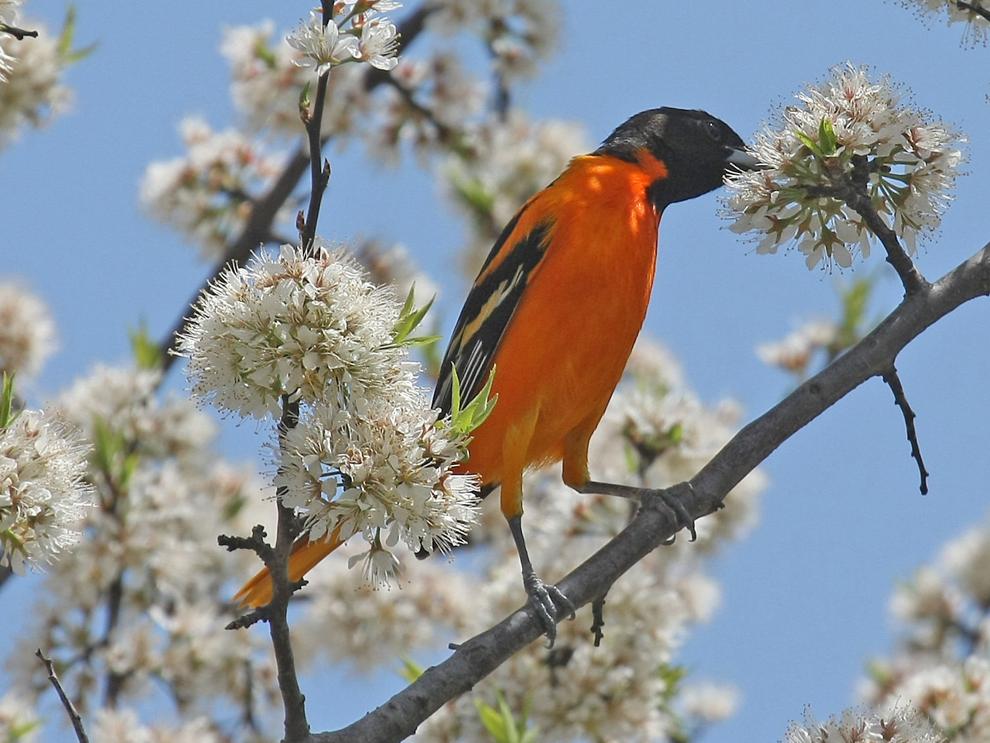 "Birds have always been a great feeder of the soul," St. Sauver said. "We need that. Having a different kind of outlet that is hopeful and exciting, and knowing that nature is still persevering is pretty cool."
Omahans are lucky, he said, in that the area sits on a migratory route in the Central Flyway. Great numbers of birds have been flying north this spring.
Right now, warblers are putting on a show as they stop for nourishment on their trip to northern Minnesota, Canada and beyond. Baltimore Orioles have just arrived.
"It's been a good two or three weeks," said Bob Wells, president of the Audubon Society of Omaha. "We've just been knocking the birds out."
Besides Fontenelle Forest, Wells said Towl Park at 90th Street and West Center Road, Walnut Grove Park at 150th and Q Streets and Heron Haven at 11809 Old Maple Road are good places to spot migrating birds.
"There is a lot of activity right now," he said. "It's just a wonderful thing to do, especially when you see these wild and colorful birds moving through."
Birding tips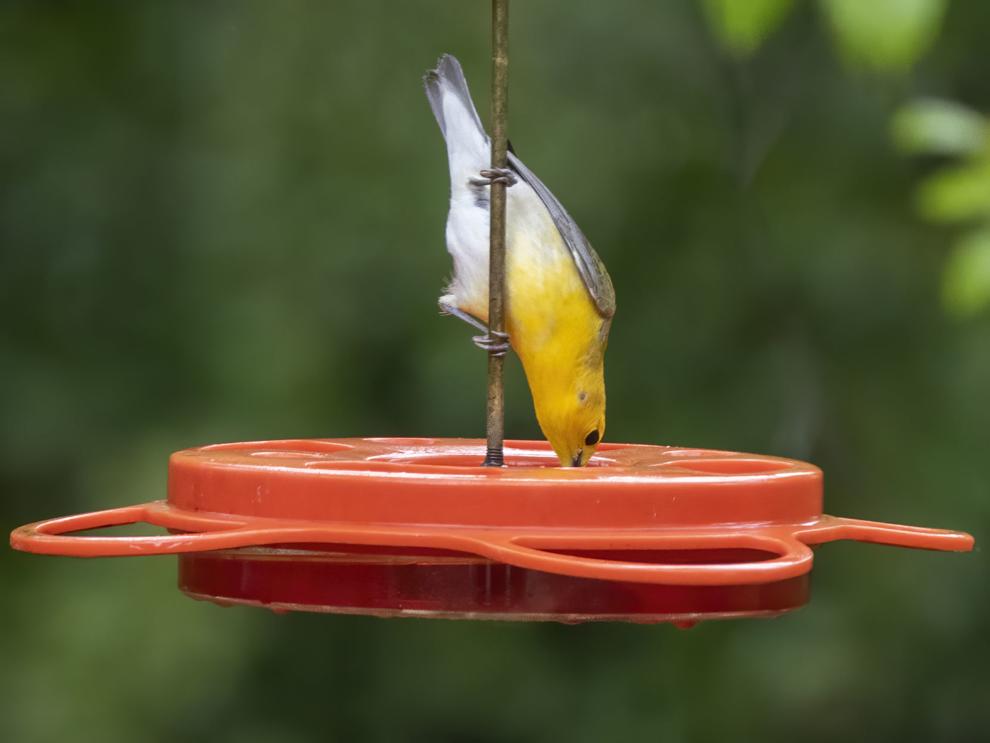 Bob Wells, president of Audubon Society of Omaha, offers this beginner's guide to birding.
More than 400 species of birds have been found in Nebraska. During the spring migration, which runs from mid-April to early June, another 20 to 25 species of wood warblers alone have been reported. Other birds you may spot include rose-breasted grosbeaks, tanagers, indigo buntings and prairie birds such as bobolinks and dickcissels. Here are good places to spot them in the greater Omaha metro area:
» Towl Park, 9310 West Center Road. Towl has a history among birders as a migrant trap during spring migration. It is easily accessed, with concrete trails, several treed areas and water. The total walking area is less than a mile.
» Walnut Grove, 15050 Q St. An easily accessed park just north of Millard South High School. A lake runs through much of the park, and the wooded area at its edges and the canopy of the black walnut trees are where the migratory birds are commonly seen.
» Heron Haven, 11809 Old Maple Road. Just north of Mulhall's Nursery, it contains a marsh with a variety of shorebirds — herons, egrets, ducks and geese — as well as migrating warblers during spring migration. It's free, with two blinds, and easily hiked in under an hour.
» Chalco Hills Recreation Area, 8901 S. 154th St. There are always a lot of birds here, perhaps drawn by Wehrspan Lake. "It requires a little bit of effort to find the birds, but a little effort yields lots of birds," Wells said.
» Fontenelle Forest, 1111 Bellevue Blvd. North, Bellevue. It's designated as an important birding area by National Audubon. The forest has a variety of habitat and more than 22 miles of maintained trails. "I have had people email me who are from all over the U.S., who are attending various events in Omaha, i.e. the Berkshire Hathaway shareholders meeting, who consider Fontenelle a national treasure as a birding area," Wells said.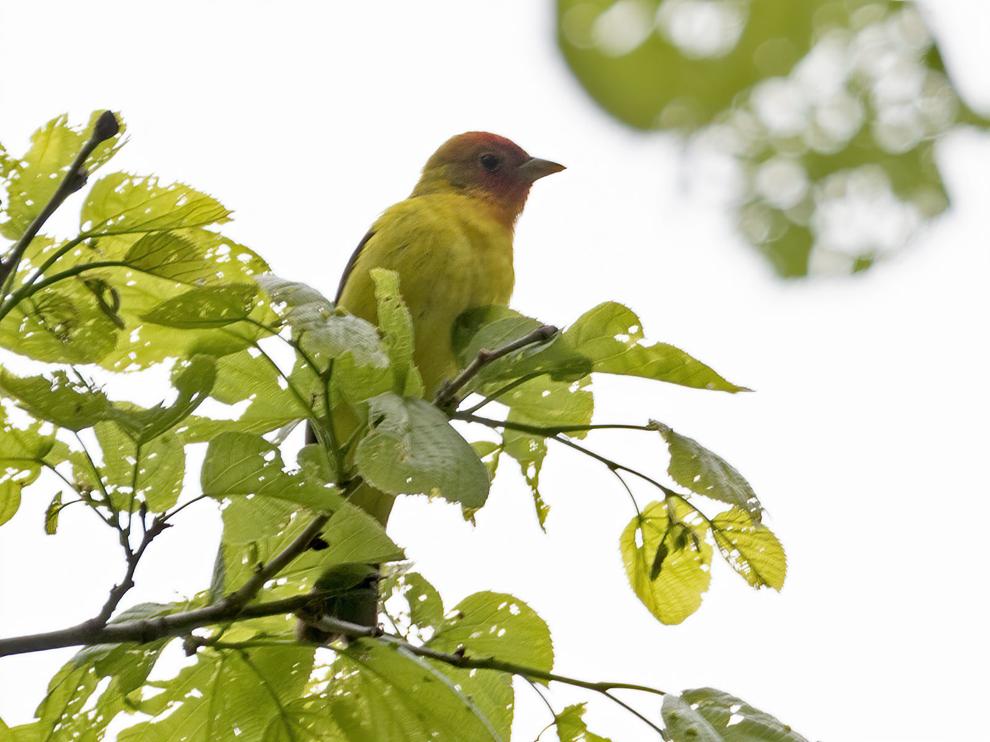 » Be an early bird. Many birders will tell you that you need to show up at sunrise to see big numbers of birds. Early morning is feeding time for a lot of birds, but that can be affected by temperatures. Birds mostly eat insects, and if it is less than 55 degrees, insects are not active. If it's cool, birds may not be active until 9 or 10 a.m.
» Join eBird. While many people think of the worldwide network as a place to record and document their personal birding lists, it is much more. If you decide to go to Heron Haven and you want to know what birds are being seen, you can visit eBird.org and search for recent bird lists that others have reported. "I would encourage every birder, from beginner to expert, to sign up for an eBird account," Wells said. "It is totally free. Expert birders contribute greatly to eBird's research by reporting all of the eBird's database."
» Find an expert. When you begin birding, go with people who are better birders than you. There is a learning curve, and the best way to overcome this is to learn from people who already have been through it. "There are no dumb questions, and most good birders are interested in growing their hobby and are generally very good teachers," Wells said.
» Prepare before you hit the field. The time to familiarize yourself with your field guide or birding app is not when you are confronted with five new birds in the middle of a trail. Most field guides are organized with waterbirds in the front and songbirds in the back. Know which birds you can expect to see. In Nebraska, waterfowl appear in January and February. April and May bring migrating warblers and other spring migrants that return to warmer climates in the fall. Fall is also when raptors pass through.
» Pay attention to the weather. During spring migration, rain will ground migrants in your area so you can see them. Sunny, clear weather allows the migrants to pass overhead. "Birding in the rain can be very productive and will bring the birds to you," Wells said. "Layer up and wear clothing that will keep you comfortable." No need for full-body camouflage — drab, environmental colors are fine. Be aware of hunting seasons, and break out those bright orange or red hats. Hummingbirds love them.
» Binoculars. It's important to spend a little money to make sure that, as a beginning birder, you are successful. They can range from less than $100 to $500 to $2,500 or more. "I would recommend to spend in the mid-range and enjoy better binoculars," Wells said. You can find Audubon's recommended binoculars at www.audubon.org/gear/binocular-guide.
» Field guides. If you don't want to carry a book, some of the best are online and free. The online field guide from Audubon covers 800 to 900 U.S. species and includes all identification information and bird sounds. "It is something I would recommend even if I wasn't an Audubon chapter president," Wells said. The ultimate bird ID app, Merlin from Cornell Ornithology, is also free and will identify birds from your pictures after a simple algorithm.
Photos: Birds you can spot in Nebraska