See photos of the couple's Benson ranch below the story.
It's an eclectic house for an eclectic couple.
Heather and Jameson Hooton are photographers, artists and musicians, and their home in Benson reflects those talents.
A large abstract painting by Jameson hangs in the living room. Heather's baby grand sits in an alcove off the dining room. They couldn't buy the house unless it fit.
Surprisingly, there are few photographs of their fashion and commercial work.
"I'd rather see other people's art," Heather says, "so I can be inspired by other things."
Drive by the nearly 1,200-square-foot ranch and there's no hint of the updates within (landscaping is on the to-do list), but the house satisfied a hefty amount of must-haves.
They wanted a ranch, a deck, room for the piano, a home office, a dressing room, a band room and a walk-out basement.
It's the fifth house they made an offer on, and looking back, Jameson says he's glad about those earlier failed attempts.
"I feel kind of lucky our other offers didn't get accepted," he says of their first home purchase. "This was the right one."
Still, every room in the three-bedroom house has needed some polish since they moved in last September.
They've worked with Jessica McKay, a friend and owner of Birdhouse Design Studio, to marry their contrasting styles. Jameson likes minimalist design, with grays and little color. Heather, meanwhile, relishes bold colors, shapes and textures in the Memphis style with a hint of boho chic.
"She helped us find something both of us would like," Heather says of McKay. "She's the reason our house is so cute."
Their budget for needed renovations wasn't large, so the couple decided to devote most of their resources to the kitchen. They did the demolition, and Matt Pflueger of Destiny Construction and Roofing put it back together.
The space was reconfigured to add a compact dishwasher and decked out with high-gloss gray-turquoise Ikea cabinets, quartz countertops, hexagon porcelain tile flooring, task lighting and a white tile backsplash that stretches above a lone window, giving the room a feeling of height.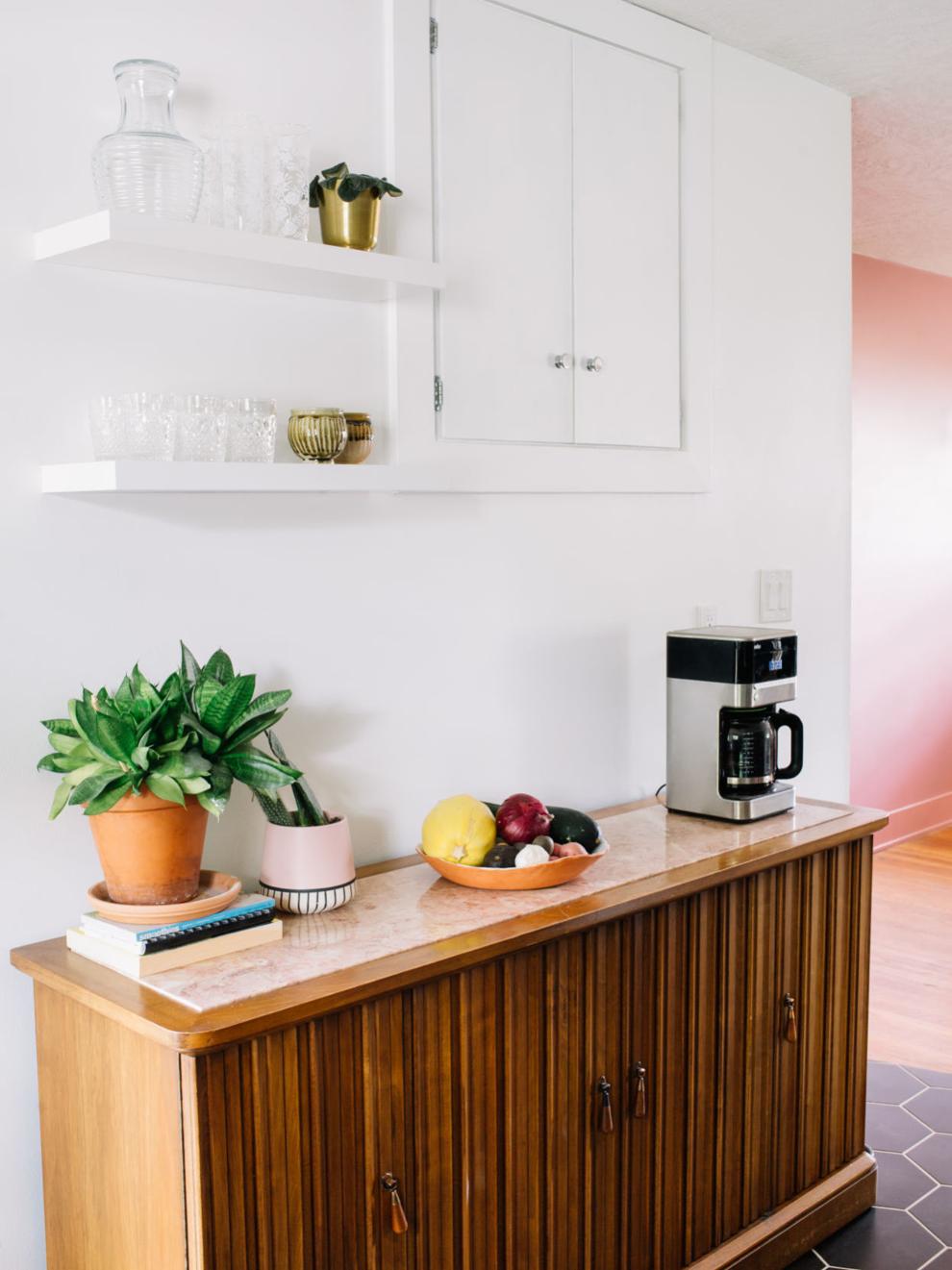 A $100 credenza that Heather found on Facebook's marketplace provides even more storage and a place for a coffee station.
"It's our pride and joy," Heather says of the kitchen, which appears larger after the redo. The adjacent dining room, with its built-in hutch for glassware, is painted trim and all in a dusty rose, adding the color that Heather loves.
They gave the living room new trim and a fresh coat of white paint and removed the accordion doors on the front entry closet to create a cubby that doubles as a drop zone. They turned one bedroom into the needed office and another into a dressing room for Heather, who – not surprisingly for a fashion photographer – loves clothes.
They removed the wallpaper in the master bedroom, and Jameson painted the walls a hunt-club green.
"It's still in project mode," Heather says.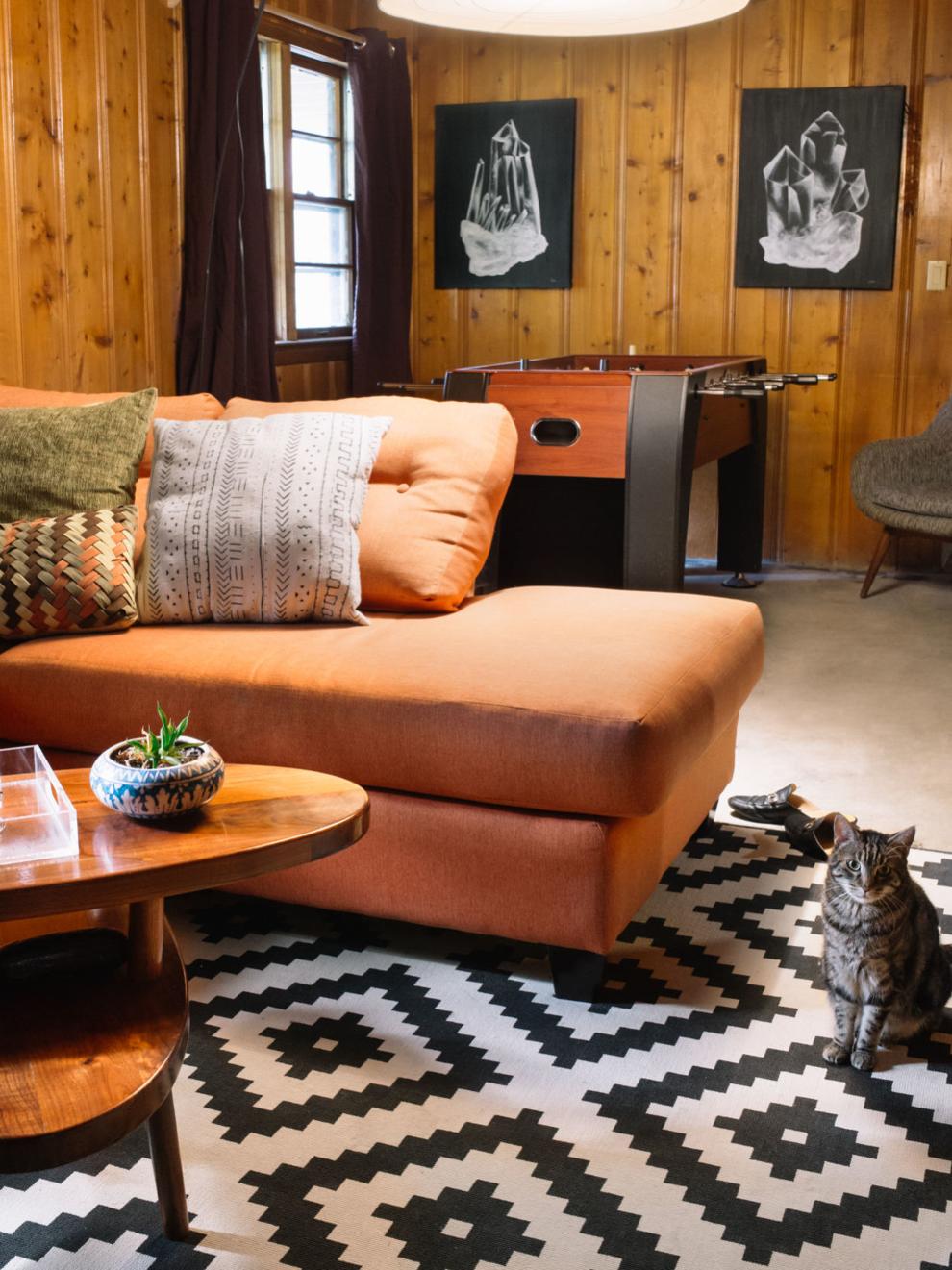 So is the basement, which matches the footage of the main level, giving them a lot more living space. Jameson is in a blues-rock band called The Wildlands, and he has his own place to practice off the family room.
While living in an apartment, Heather was afraid to touch any kind of home project. But after doing many of the updates in the house themselves, she feels they can tackle just about anything. She's actually grown to like the process.
They've even talked about owning their own rental properties, and love that having a cool or bold design doesn't have to cost more.
Heather still gets design help from McKay, usually in the form of a text and a picture, asking, "What do you think of this?" She delights in unexpected finds.
The result is what McKay describes as an artful, cool house. Which someday Heather wants to paint black, if she and Jameson can agree.
"It will continue to morph into them," McKay says.
Photos: Couple loves the way their Benson cutie is transforming
Living room and entry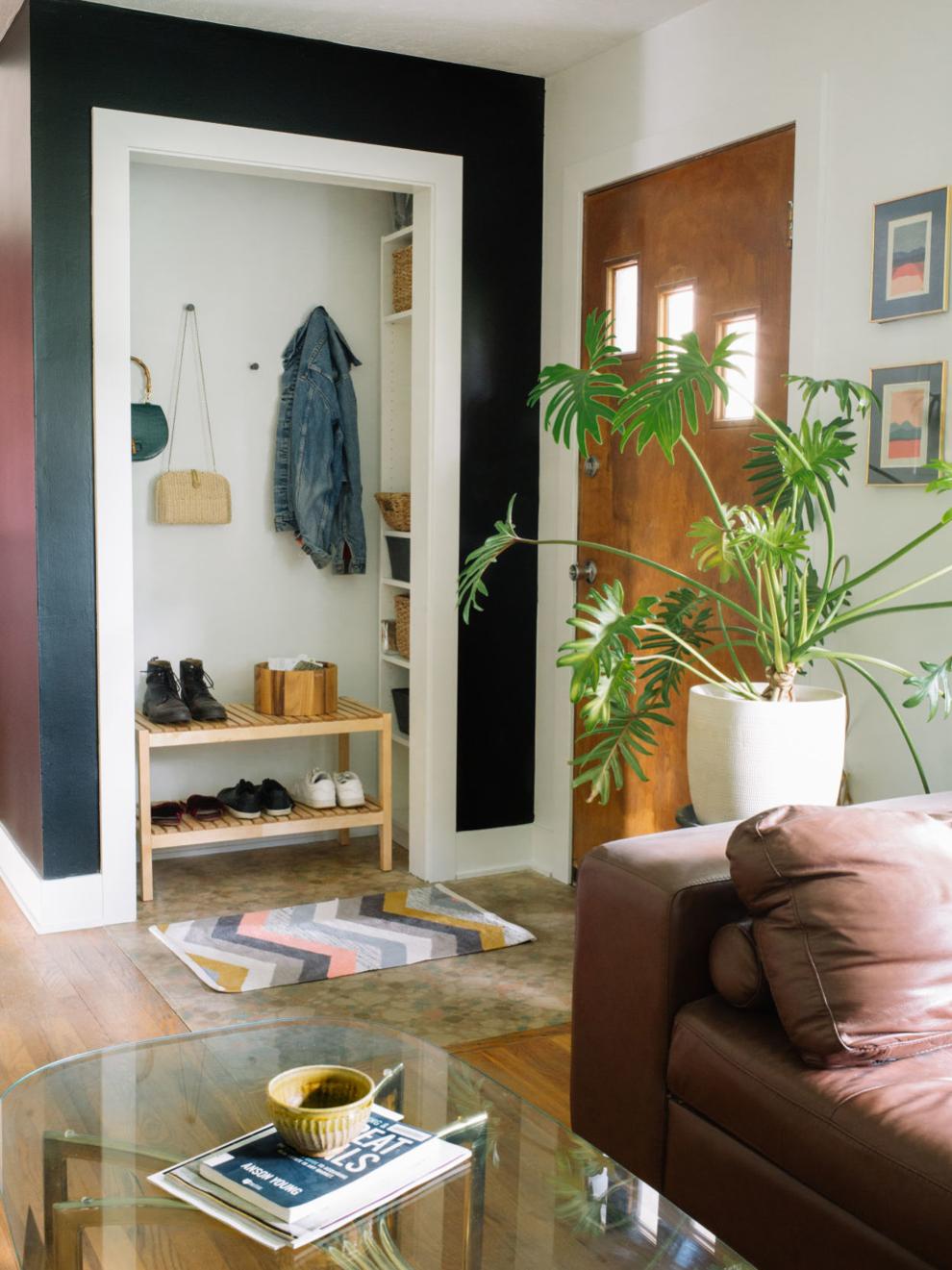 Front closest
Before and after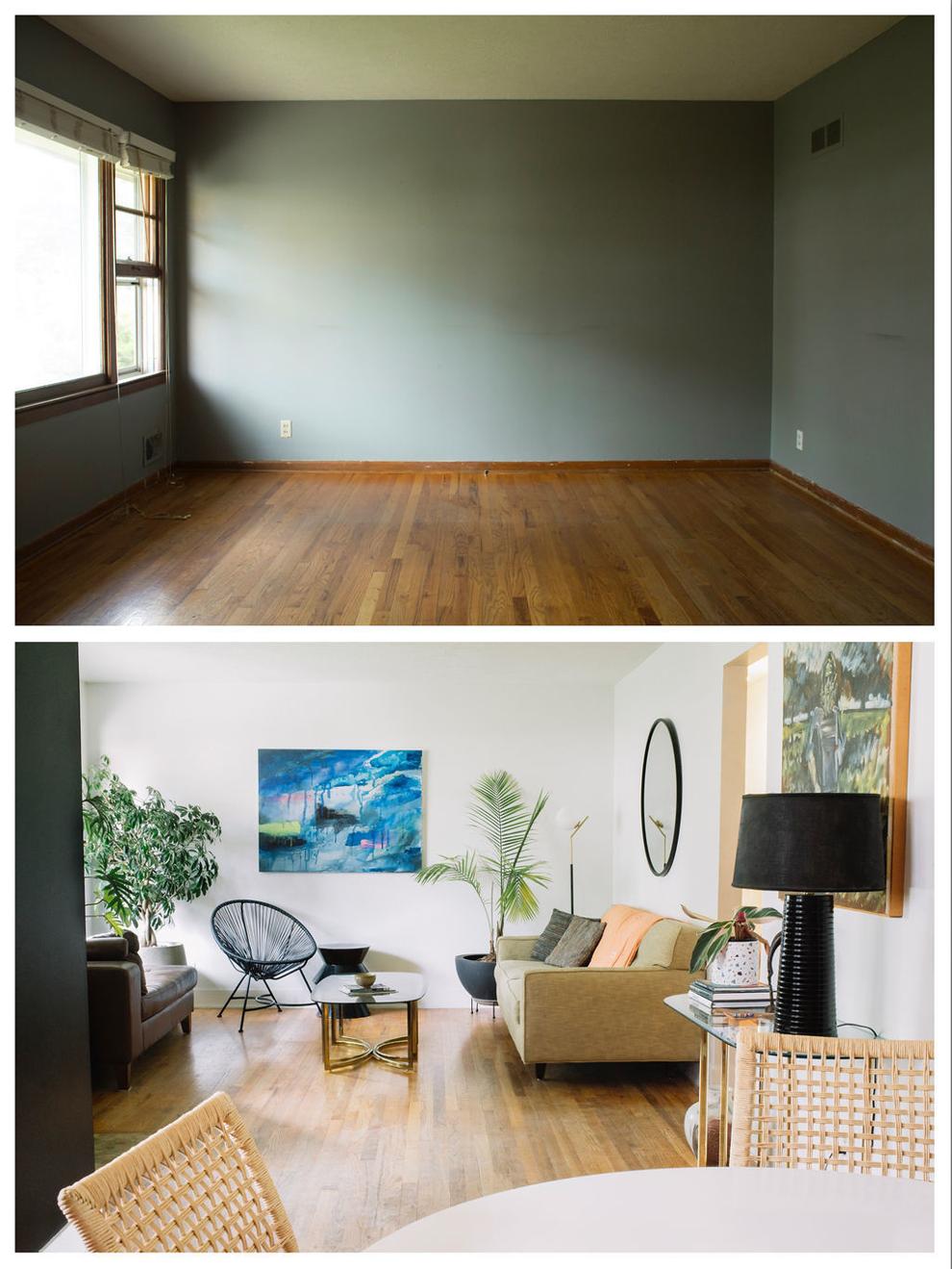 Before and after
Living room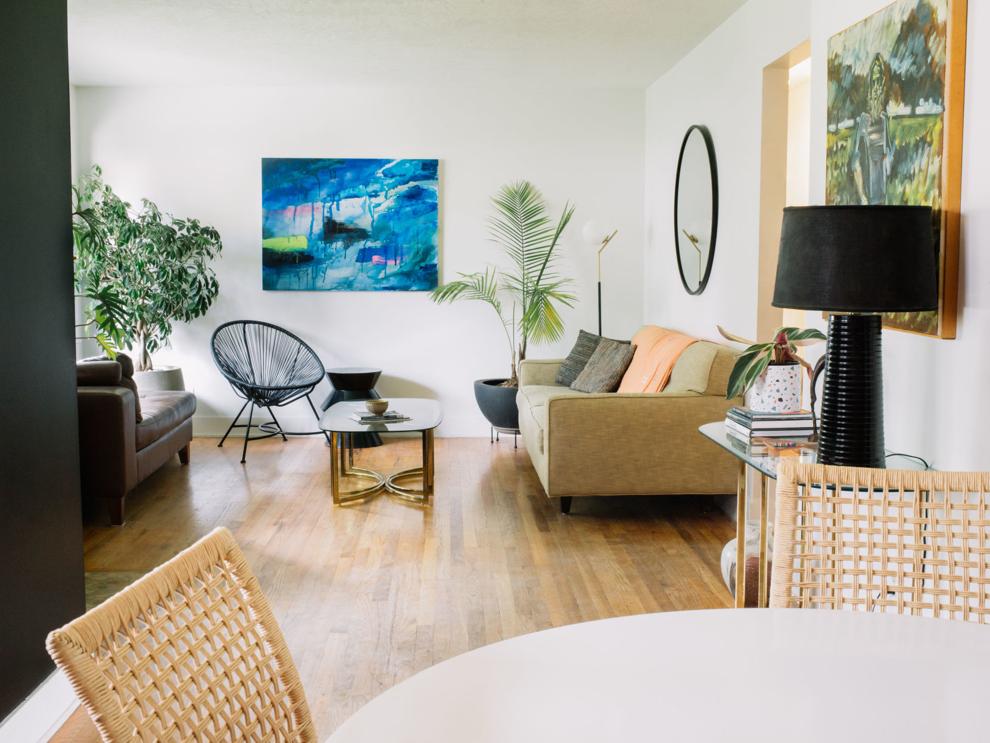 Living room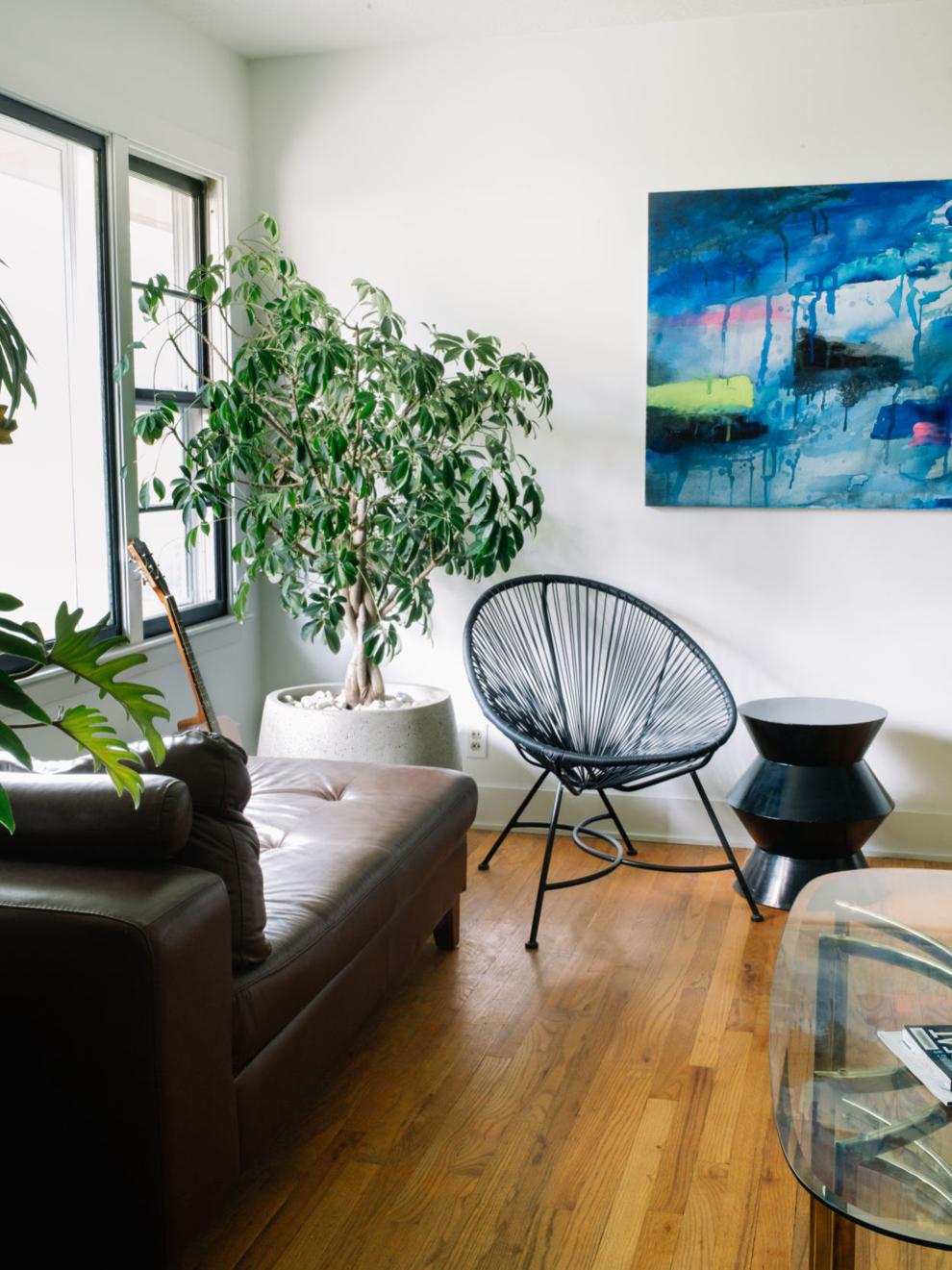 Living room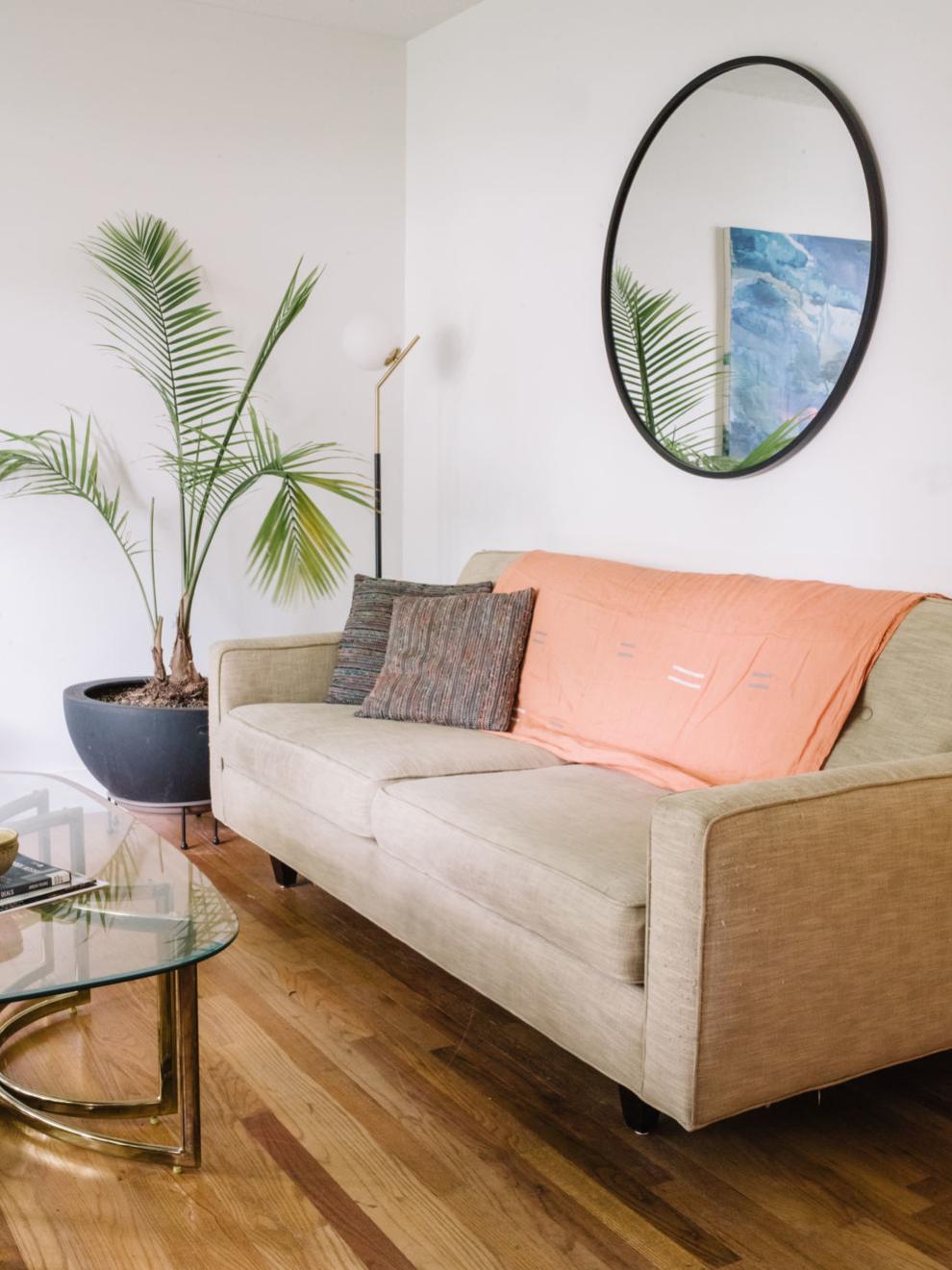 Main floor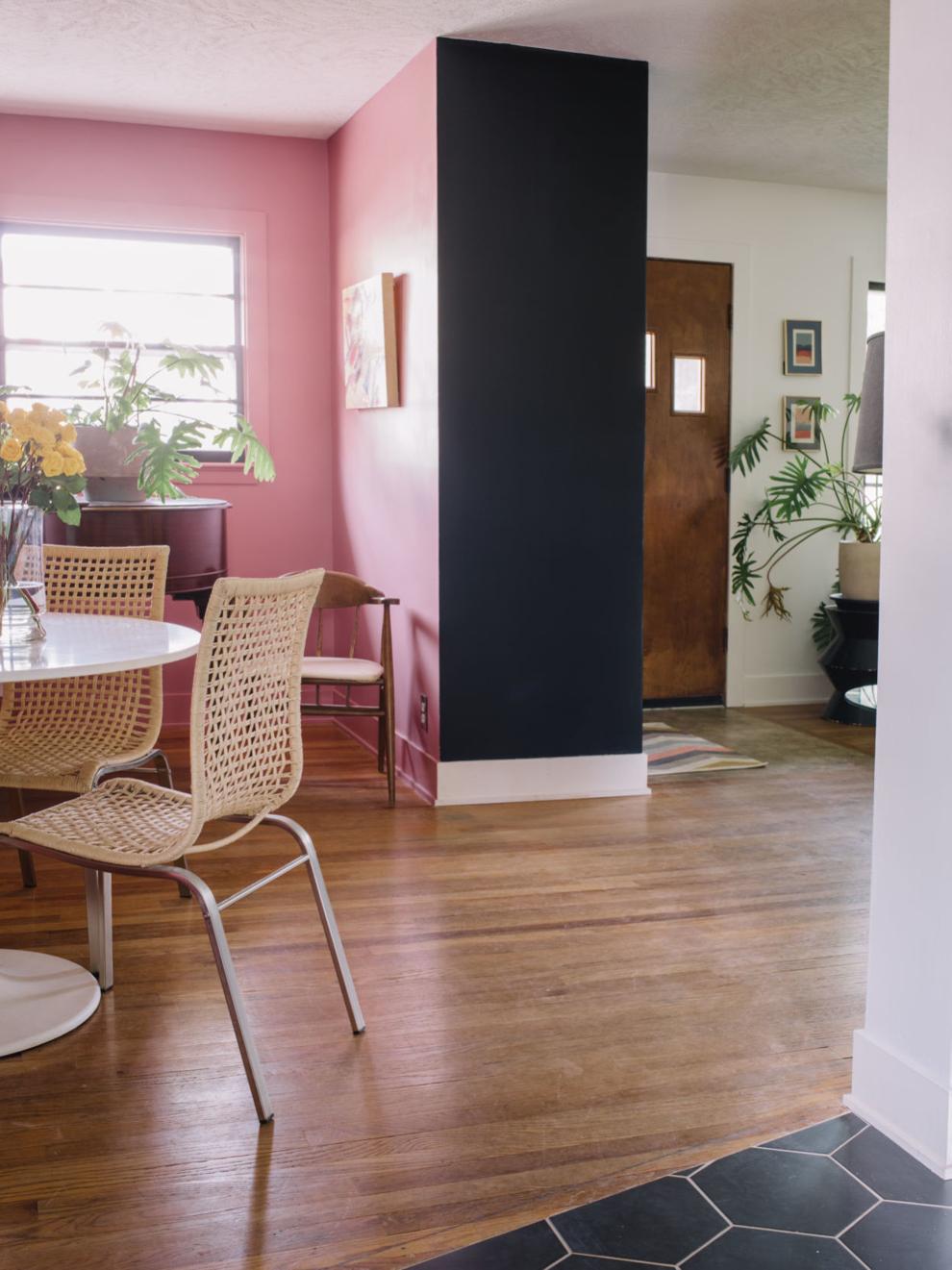 Kitchen (before)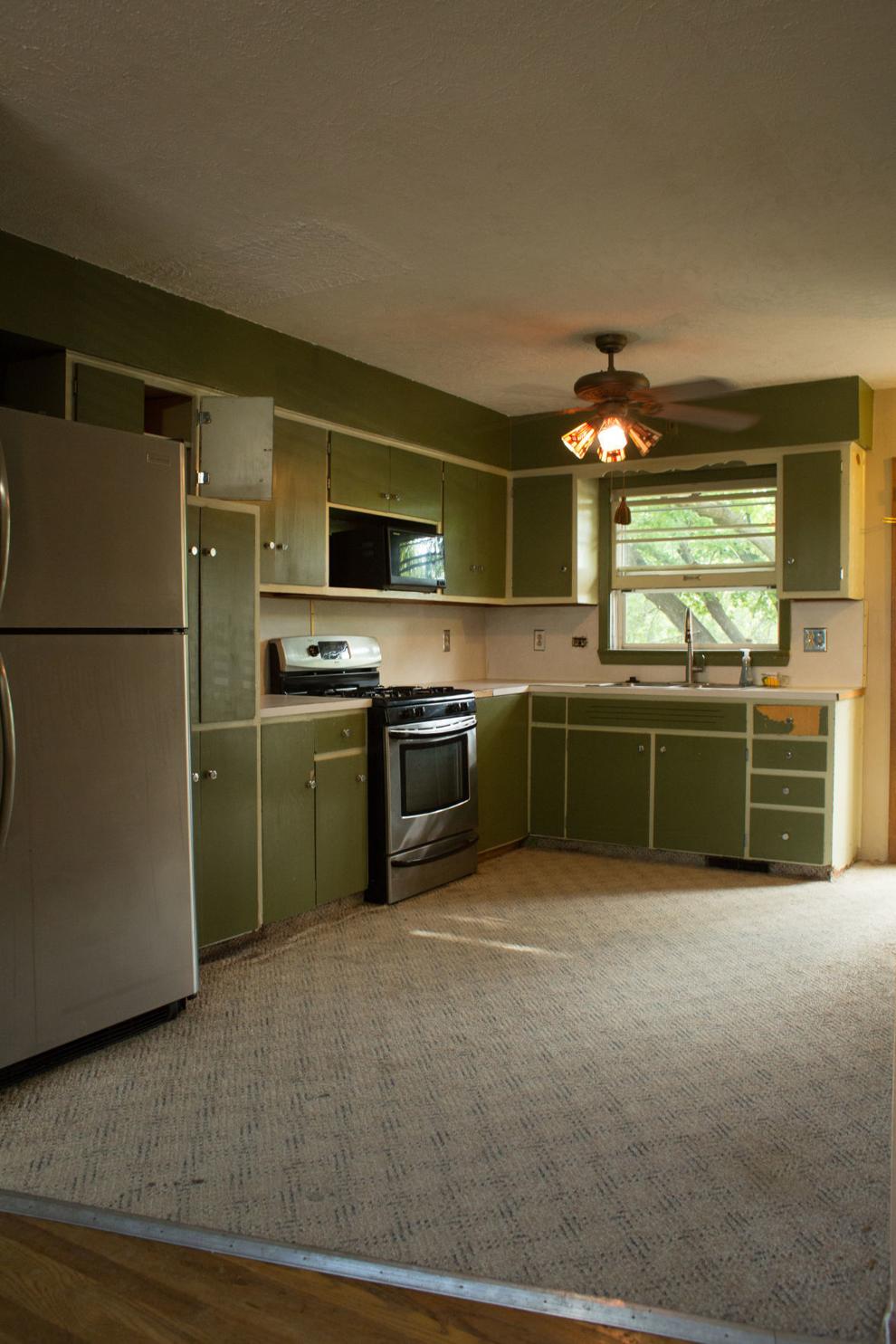 Kitchen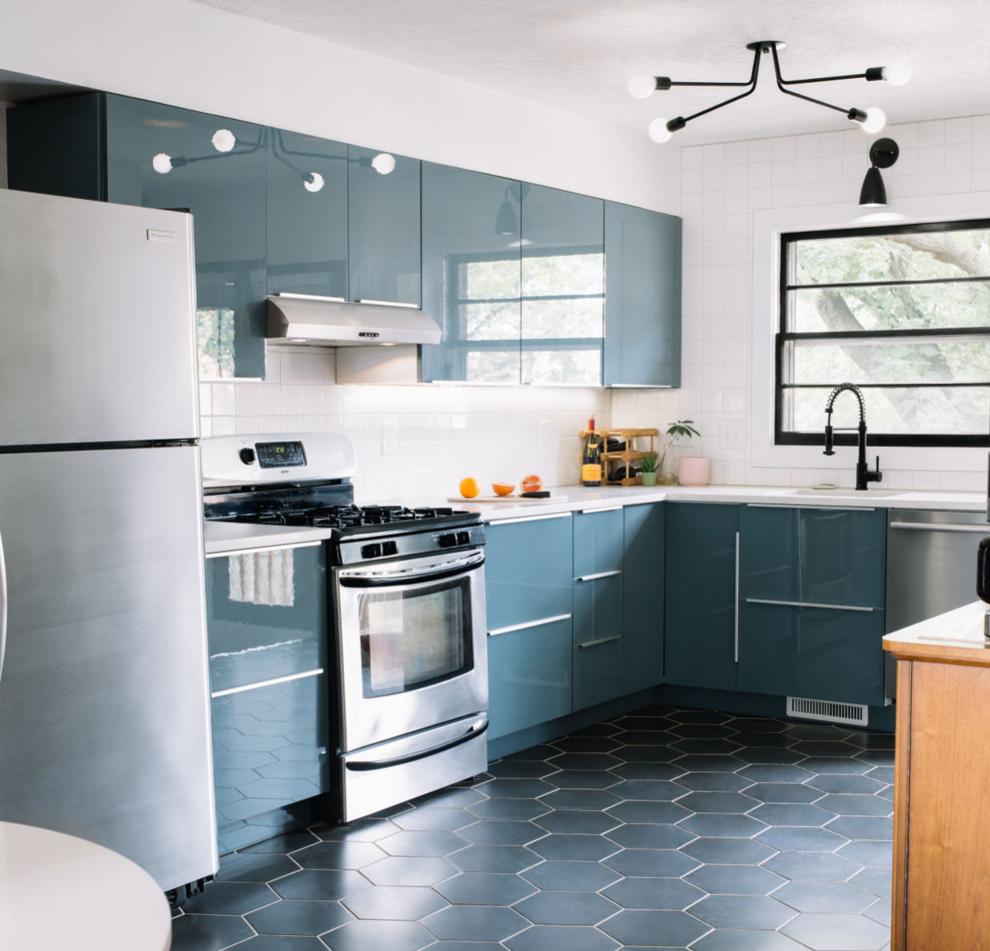 Kitchen (before)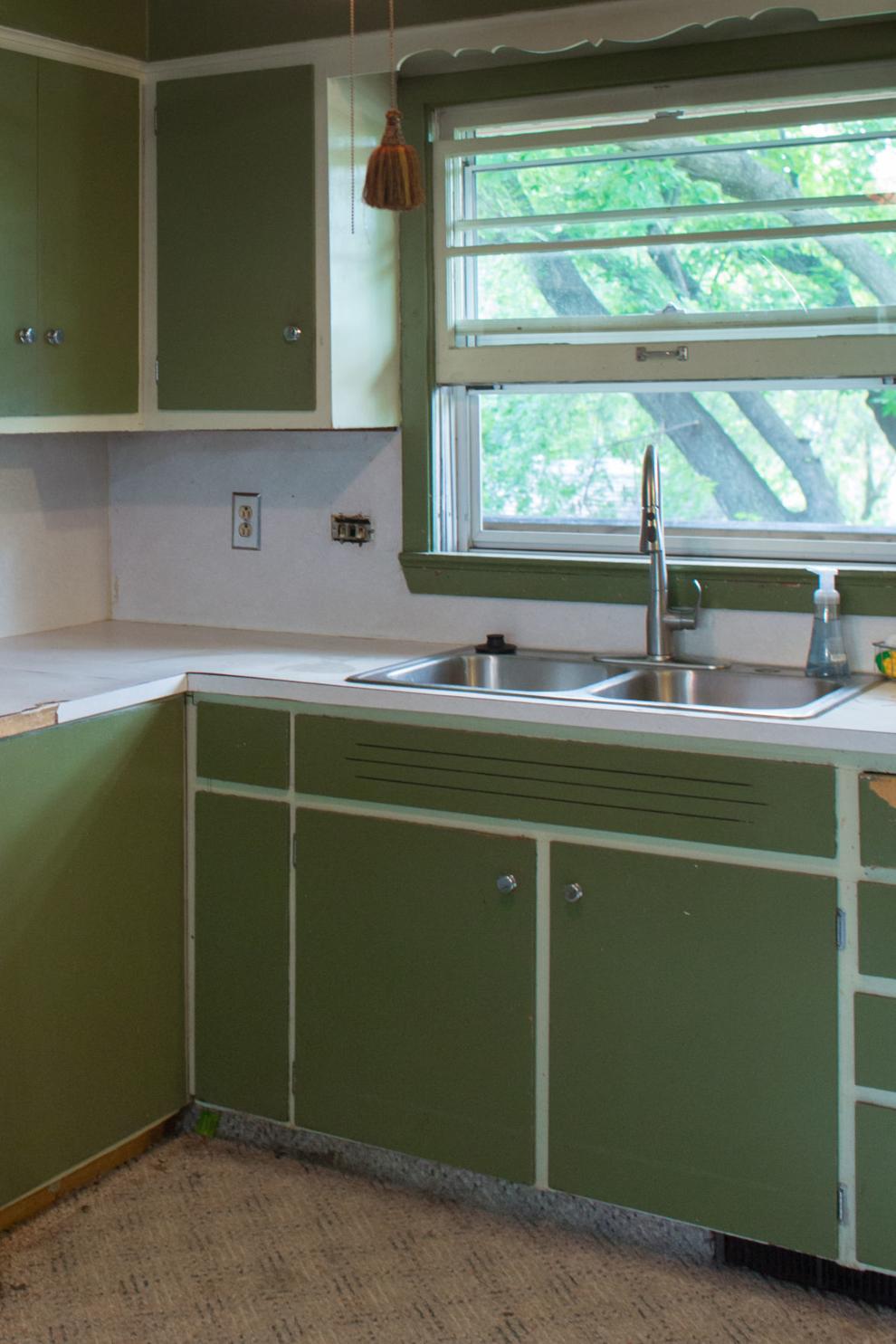 Kitchen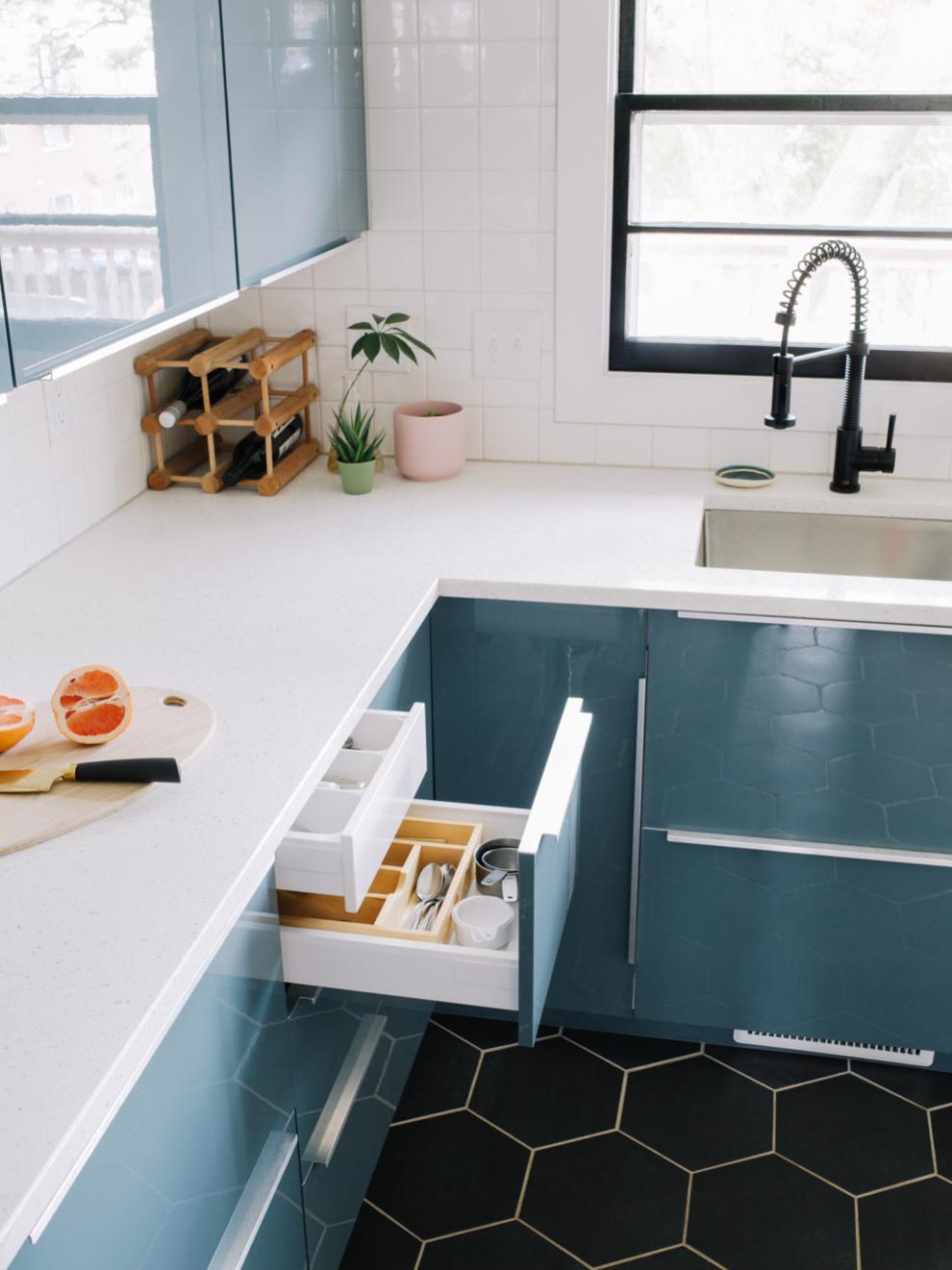 Before and after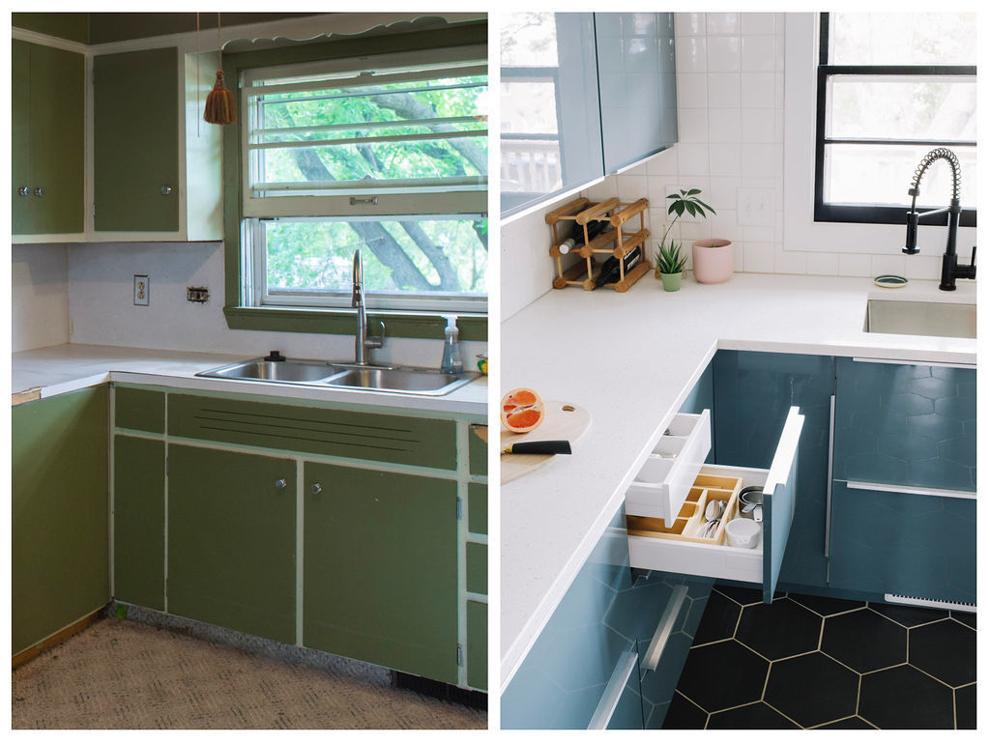 Before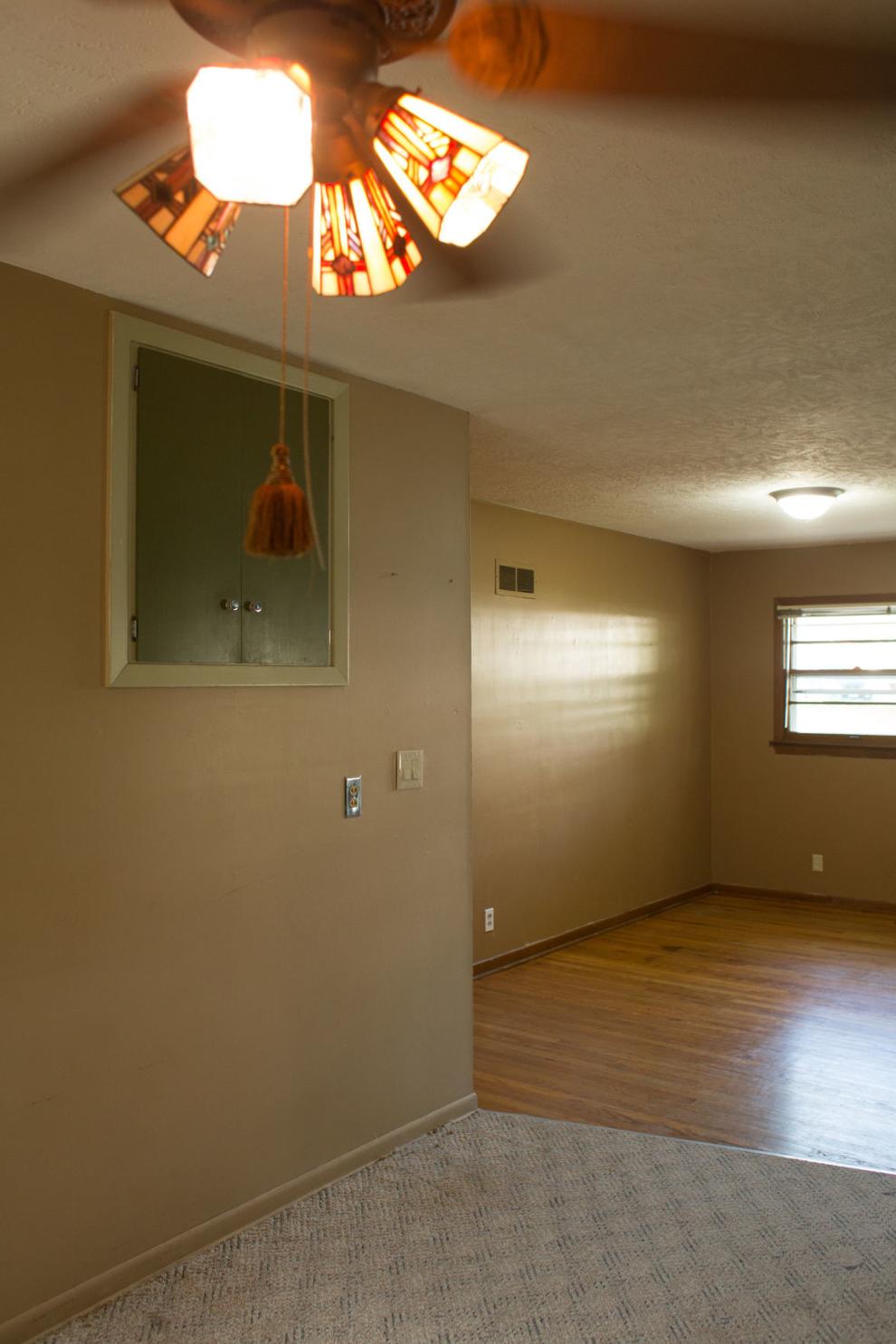 Dining room
Credenza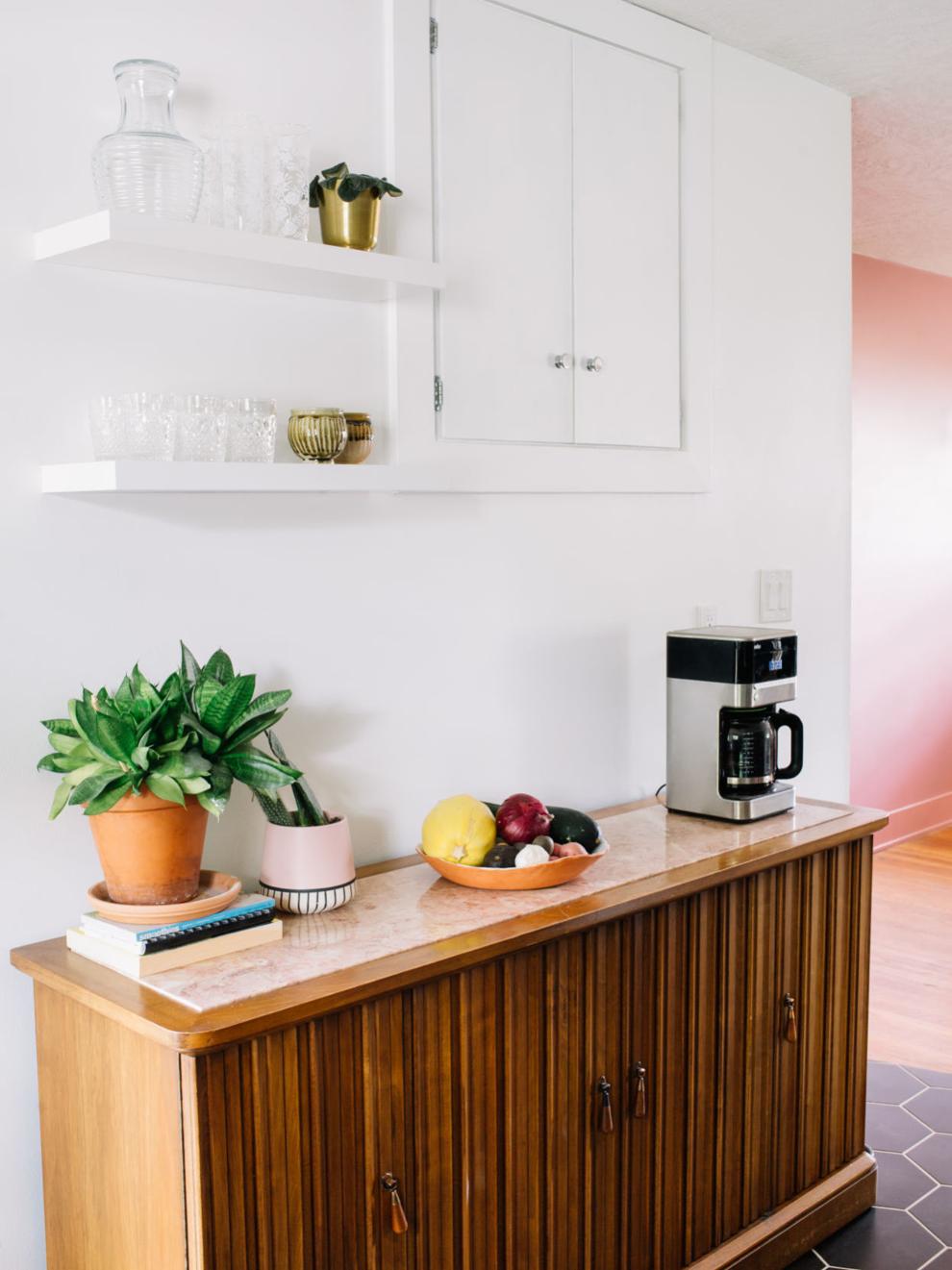 Dining room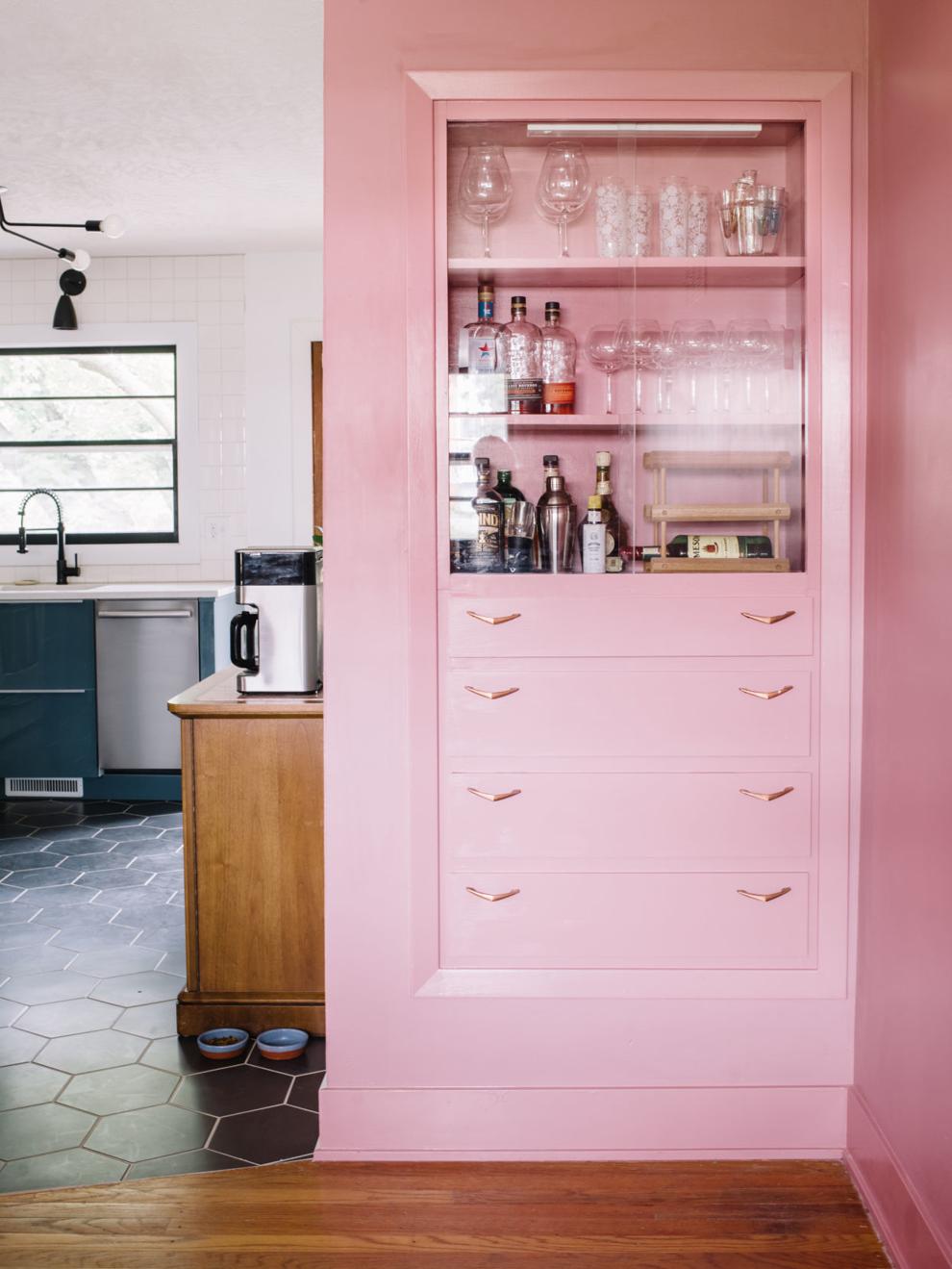 Dining room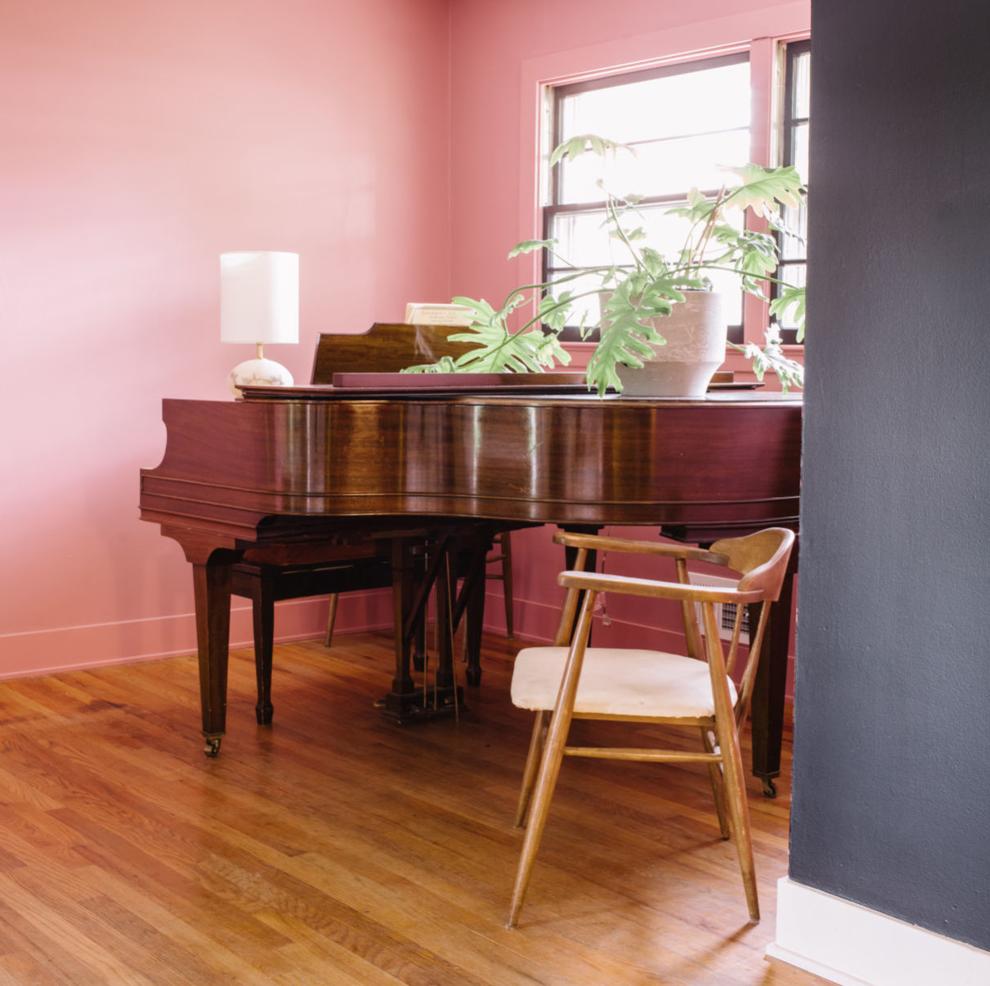 Piano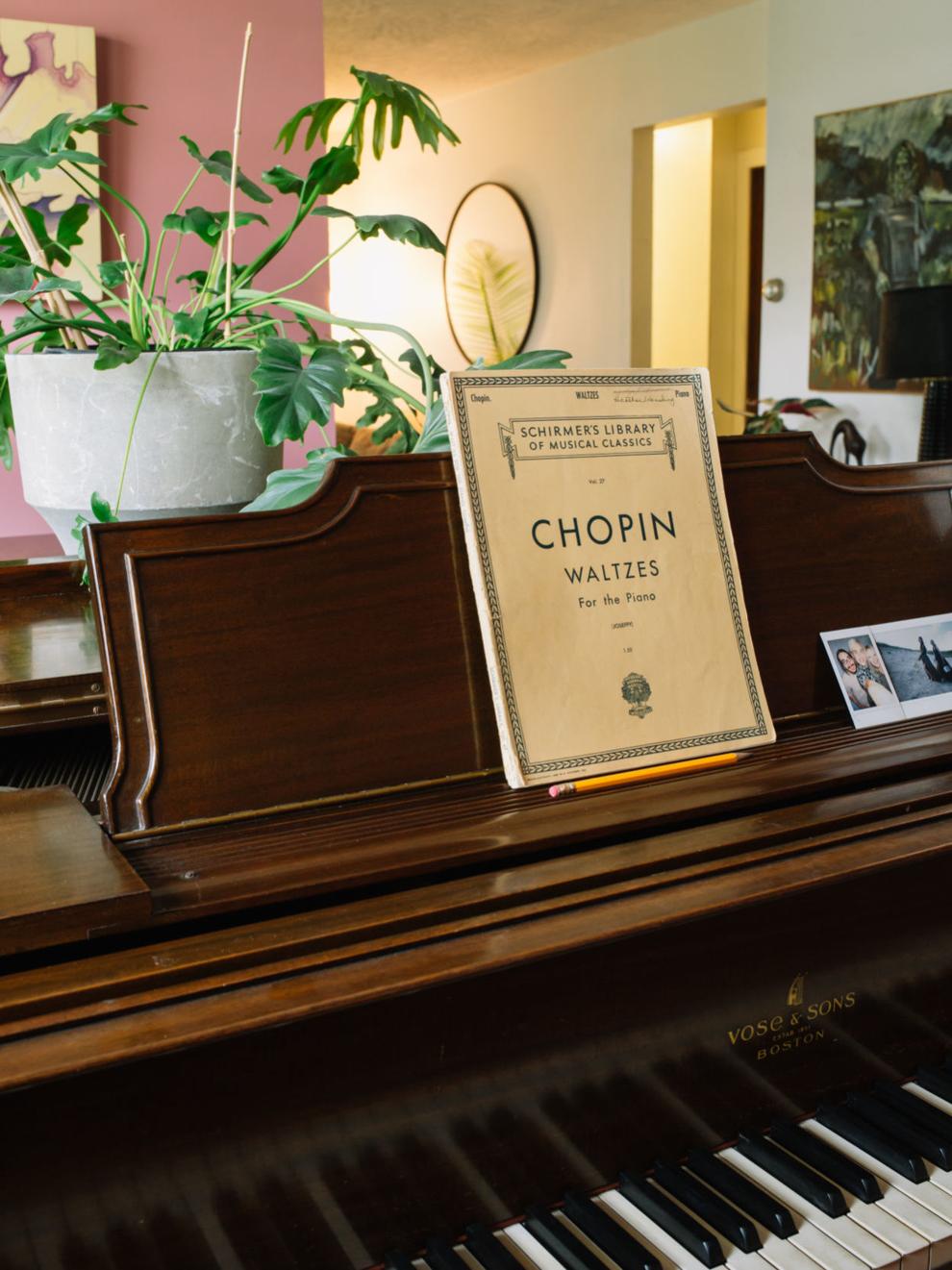 Dining room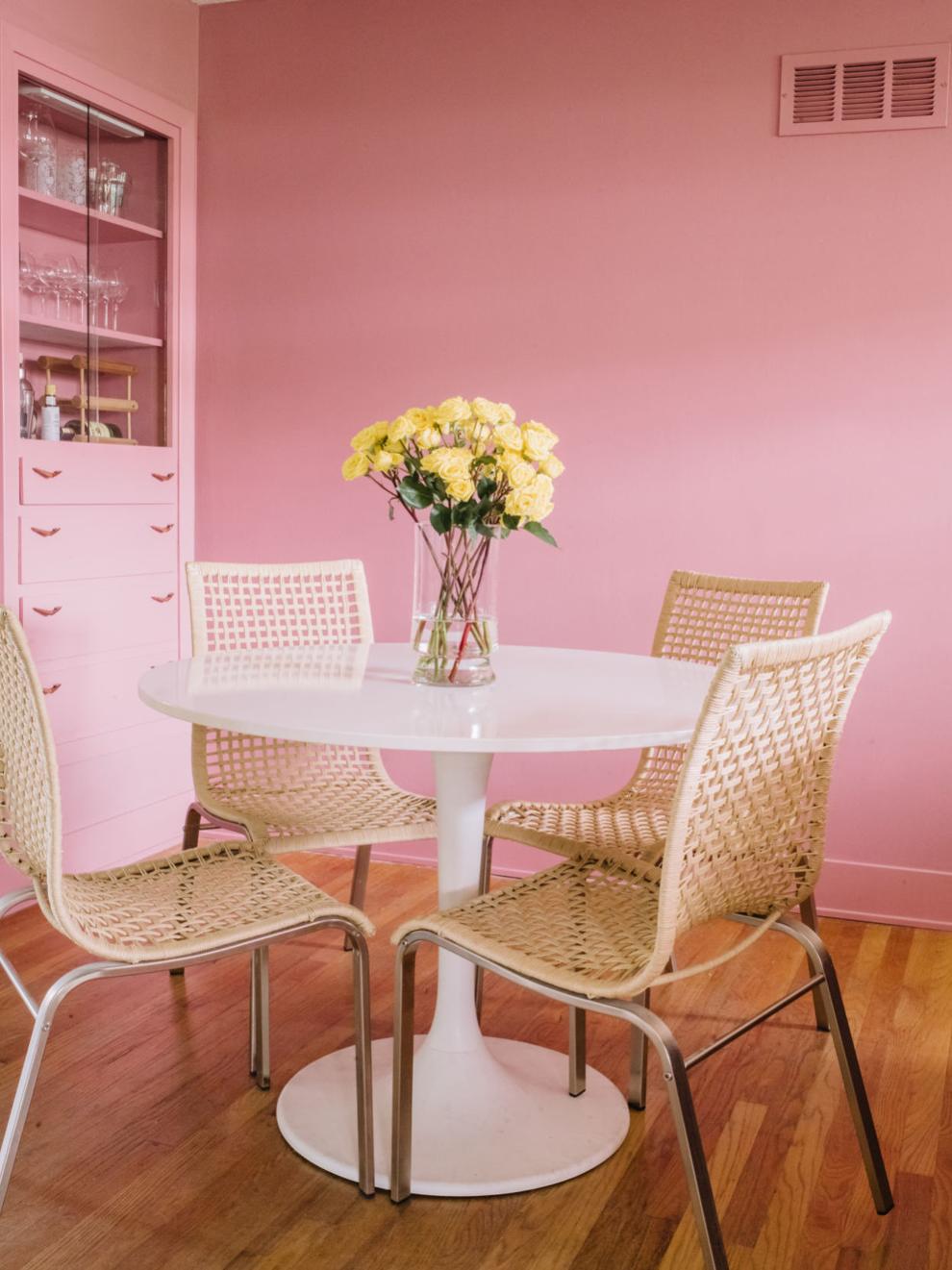 Dining room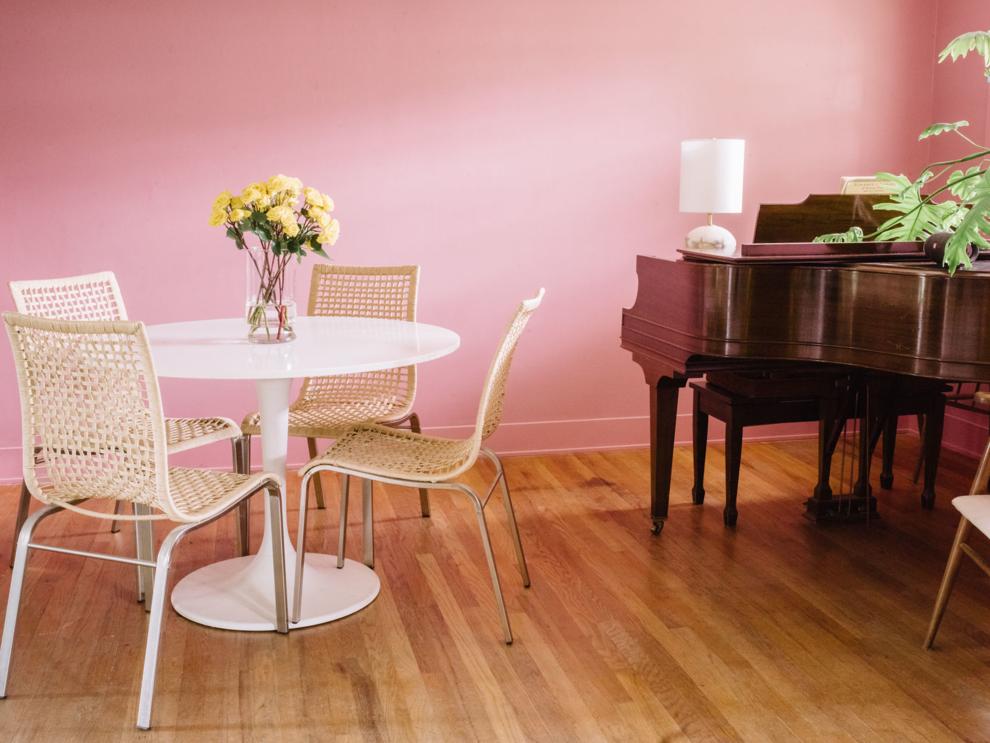 Dining room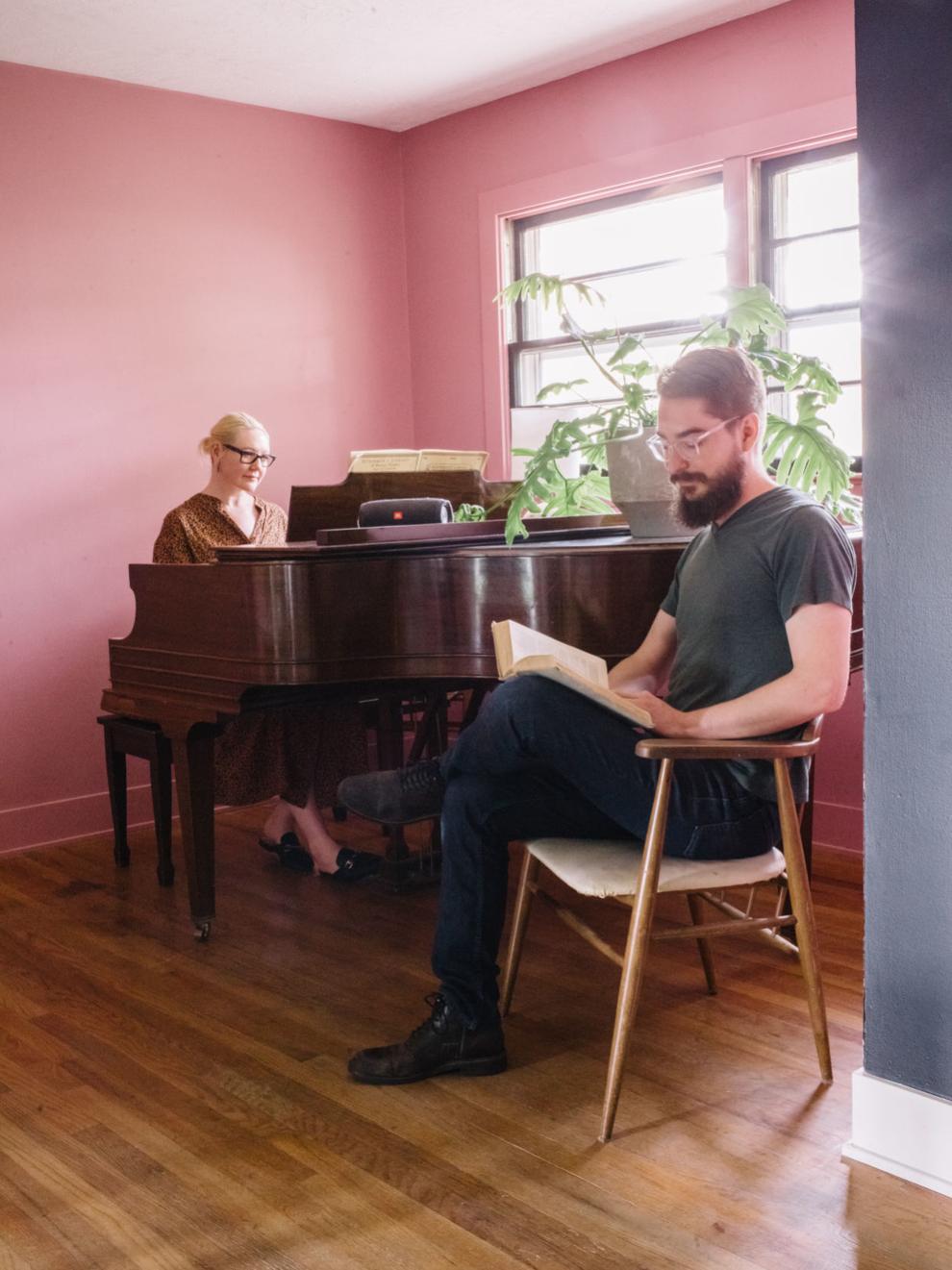 Before and after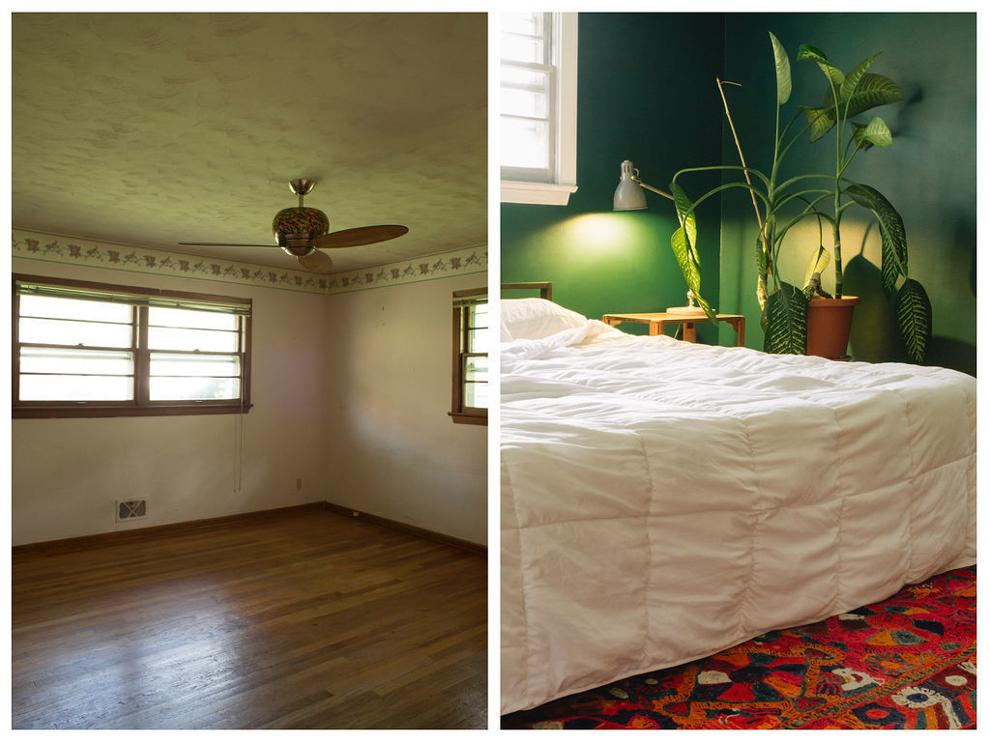 Master bedroom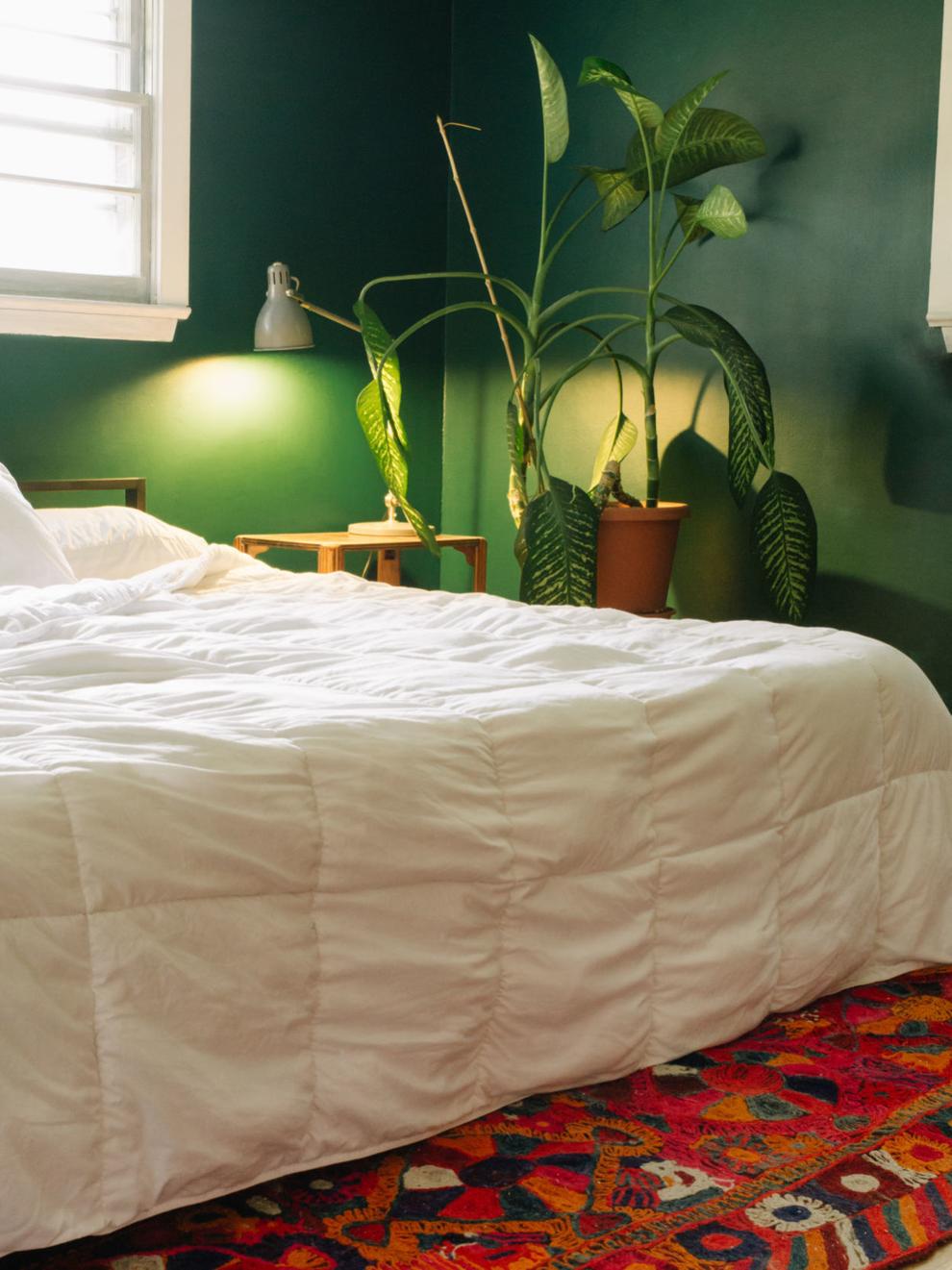 Dressing room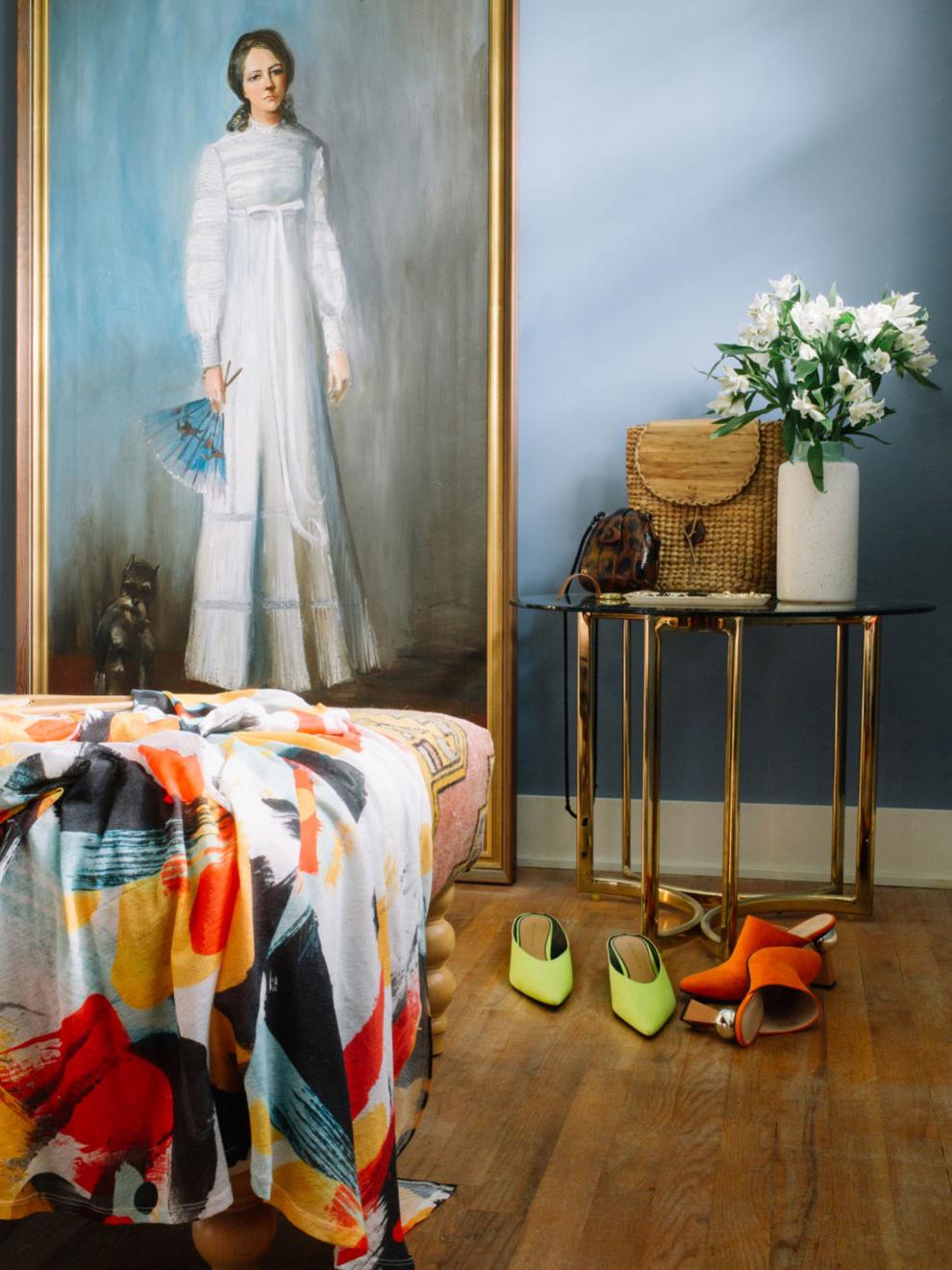 Basement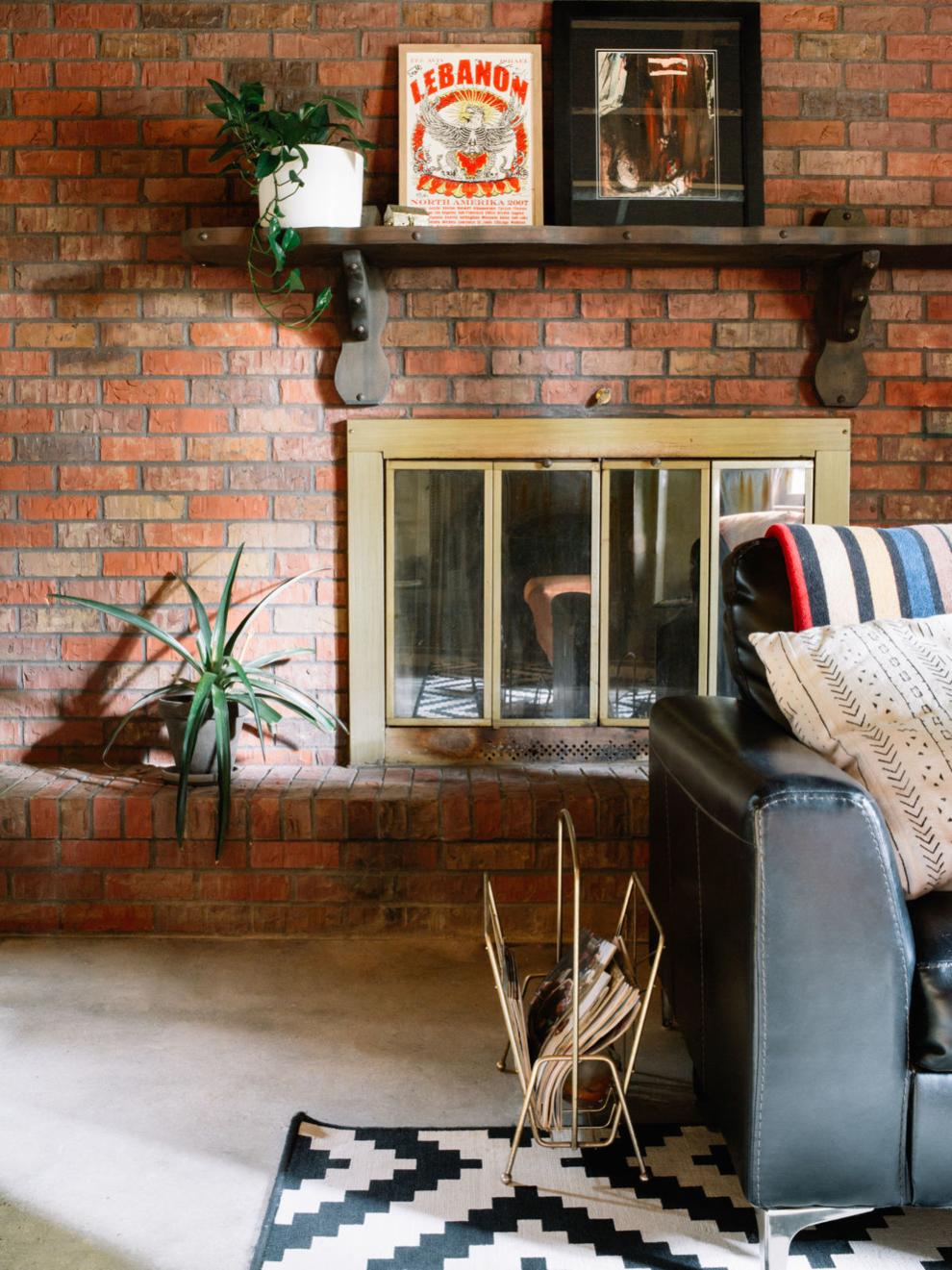 Basement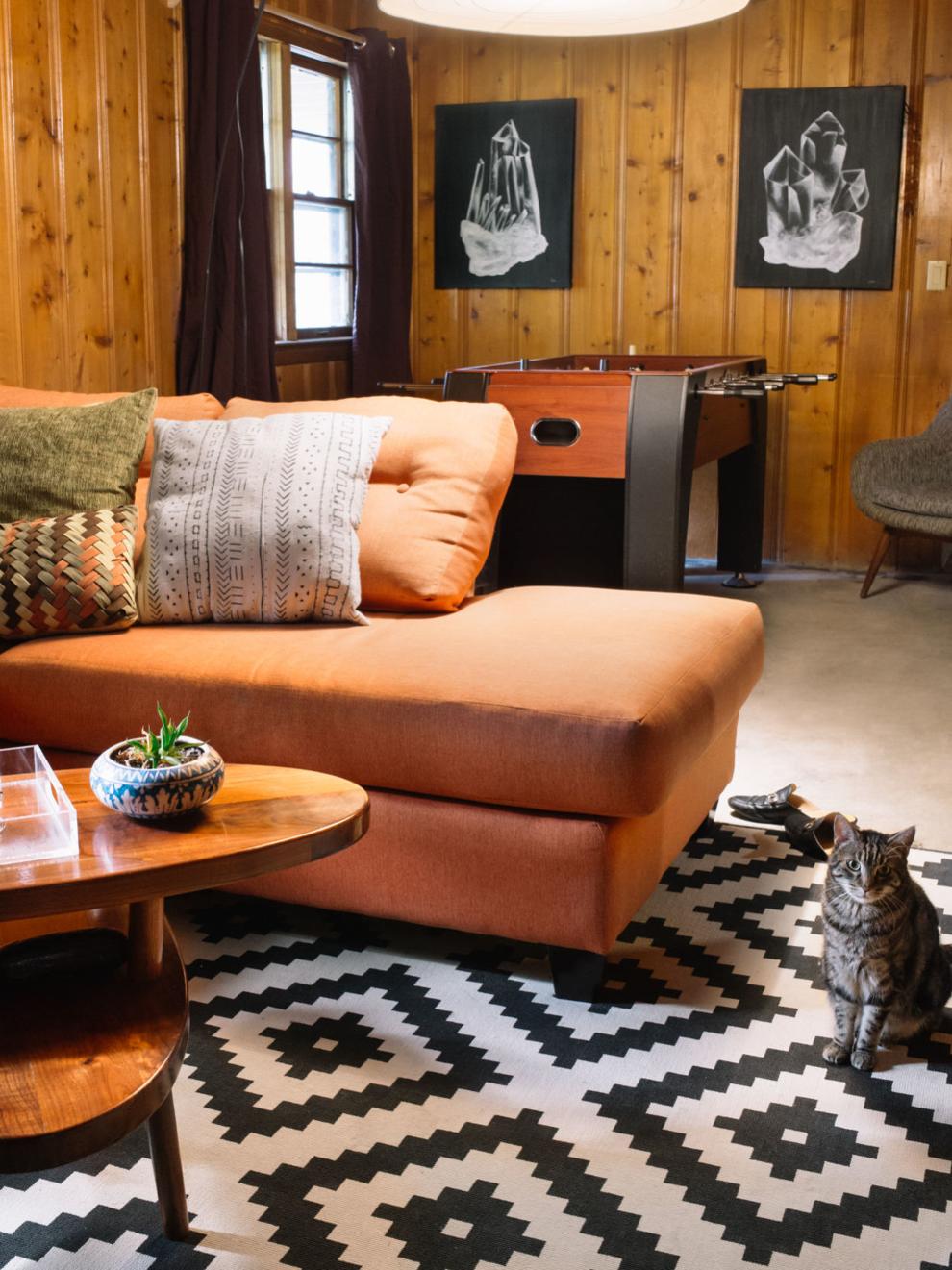 Back deck