This time, it really, really was going to be Chris and Chelsea Samson's forever home.
Never mind that they'd already said that three times before. This was the one.
"We built it as a dream house," Chelsea Samson said. "We were never leaving."
The couple, who quit their full-time jobs to flip houses, are passionate about their work. Their goal each time is to make the old houses they adore beautiful and unique without ruining their character.
But they took this 1890s farmhouse on six acres in Fort Calhoun to another level.
Ship lap was used throughout the first floor and on the upstairs ceilings. The French front doors are from St. Agnes Church in Omaha, which was demolished last year. Exterior pillars are from the Witherspoon Mansion. Reclaimed flooring comes from an old Kentucky tobacco barn.
"We did a lot of custom things," Chris Samson said.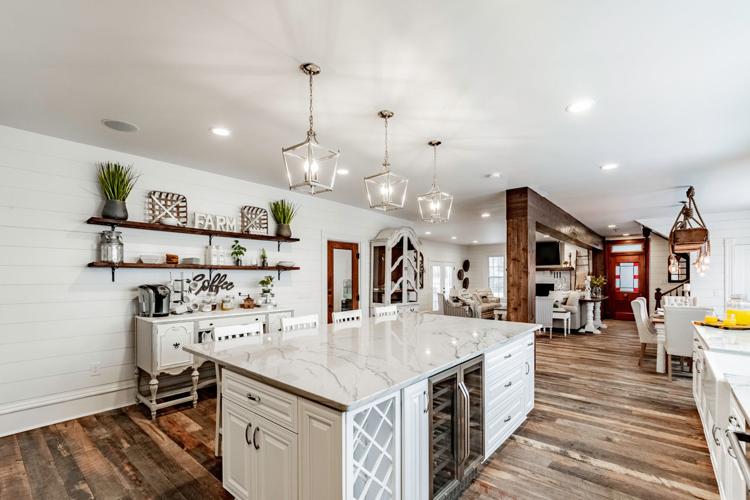 He loves to cook, and the kitchen is his favorite. It has custom cabinets and a huge island that can seat a football team, Chelsea jokes, with quartzite slab countertops and backsplash. The dining room fixture was built from reclaimed structural timber from an industrial building in Omaha.
They call the design "rustic modern."
"We absolutely love this house," Chelsea Samson said. "It's the best and most favorite we've done yet."
But a few months ago, the 29-year-old Chelsea, a licensed real estate agent, spotted a church for sale near Ashland. With a 1-year-old son, Sawyer, and another child on the way, the couple started thinking about how nice it would be to live in a smaller, single-level home.
They tossed around the practicality of converting the 1880s church building, with all of its unique challenges. Once they saw the inside, they put in an offer.
"Nobody who knows us is surprised by this," Chelsea said. "We've done it over and over again. It's a pretty interesting lifestyle. We do a lot of moving."
Now, they're under contract for the church and have put their four-bedroom, 3,975-square-foot Fort Calhoun house on the market. A wrap-around porch was one of the last projects for Chris, 31.
Then they'll start focusing on what needs to be done to turn a church into a home. It's something they've never seen done before.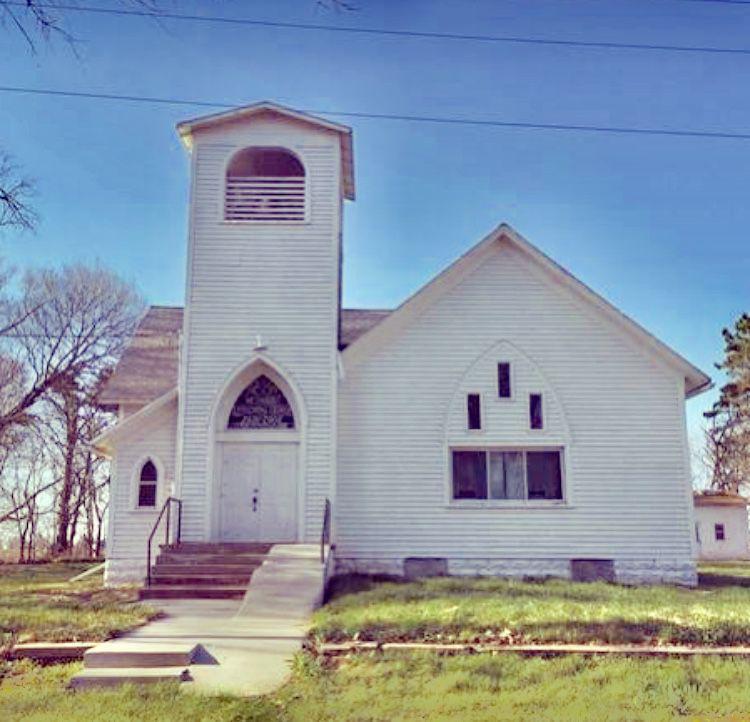 Not that they are daunted by the task. Since they started dating nine years ago, they've flipped close to 30 homes, four for themselves. Chris and his team do most of the work, minus plumbing and electrical, and Chelsea takes care of the designing and selling.
"I always have to have a project to work on," Chris said.
They started with a little fixer-upper in their early 20s and then moved to California. After that house was done, they realized they liked working on houses more than their day jobs.
They returned to Nebraska, where they lived in and fixed up a house in Ponca Hills before finding their home in Fort Calhoun two years ago.
The only curveball now is the kids. With them, the family no longer can live in a house while they renovate, so the church will be a new experience.
"We just really like to work on our homes," Chelsea said. "We go place to place and make it beautiful and move on to the next one."
A before and after look at the Samson's once forever home
Chris and Chelsea Samson fell in love with this Fort Calhoun farmhouse and planned to live there forever. But after two years of renovating, they've found a new challenge in a church.