It may have been divine intervention.
Lu Peverill's mom had a friend in hospice care. So mother and daughter went to visit her together.
Jim Schultz, the dying woman's son-in-law, was also there.
As their small talk unfolded, Jim told Lu of his daylily business in upstate New York. Lu, who has roots in farming and gardening, listened with interest. Jim took note and suggested that she could start a daylily farm of her own.
Lu dismissed the idea. She was happy being a counselor at Lewis Central High School nine months out of the year. She also liked her summers and her pastures in rural Mills County just the way they were: unspoiled and uninterrupted.
But when Lu and Jim met again at his mother-in-law's funeral, Jim resumed the conversation. This time, Lu's husband, Todd, was tuned in.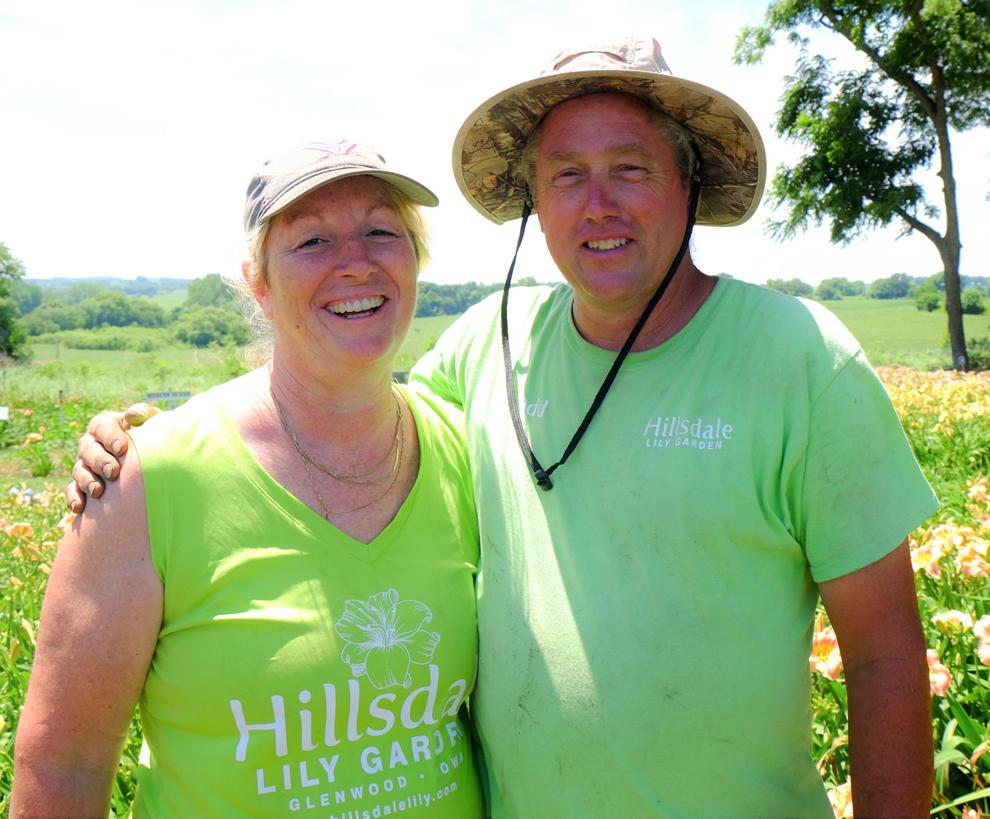 "We should do this," he told Lu. "It's perfect."
Todd coaches boys track and cross country. In addition to being a high school counselor, Lu is an assistant coach to Todd's teams. Summers could easily be devoted to a flower farm, Todd rationalized.
"I like being home in summer — with downtime," she told him.
A few weeks after the funeral, a box with 12 of Jim's favorite plants arrived. His handwritten note said, "Just plant them and see what happens."
Lu put the lily starts in the ground in a tidy row near the house. By midsummer, the plants were putting on an impressive show. "They were beautiful," Lu says of the prolific blooms.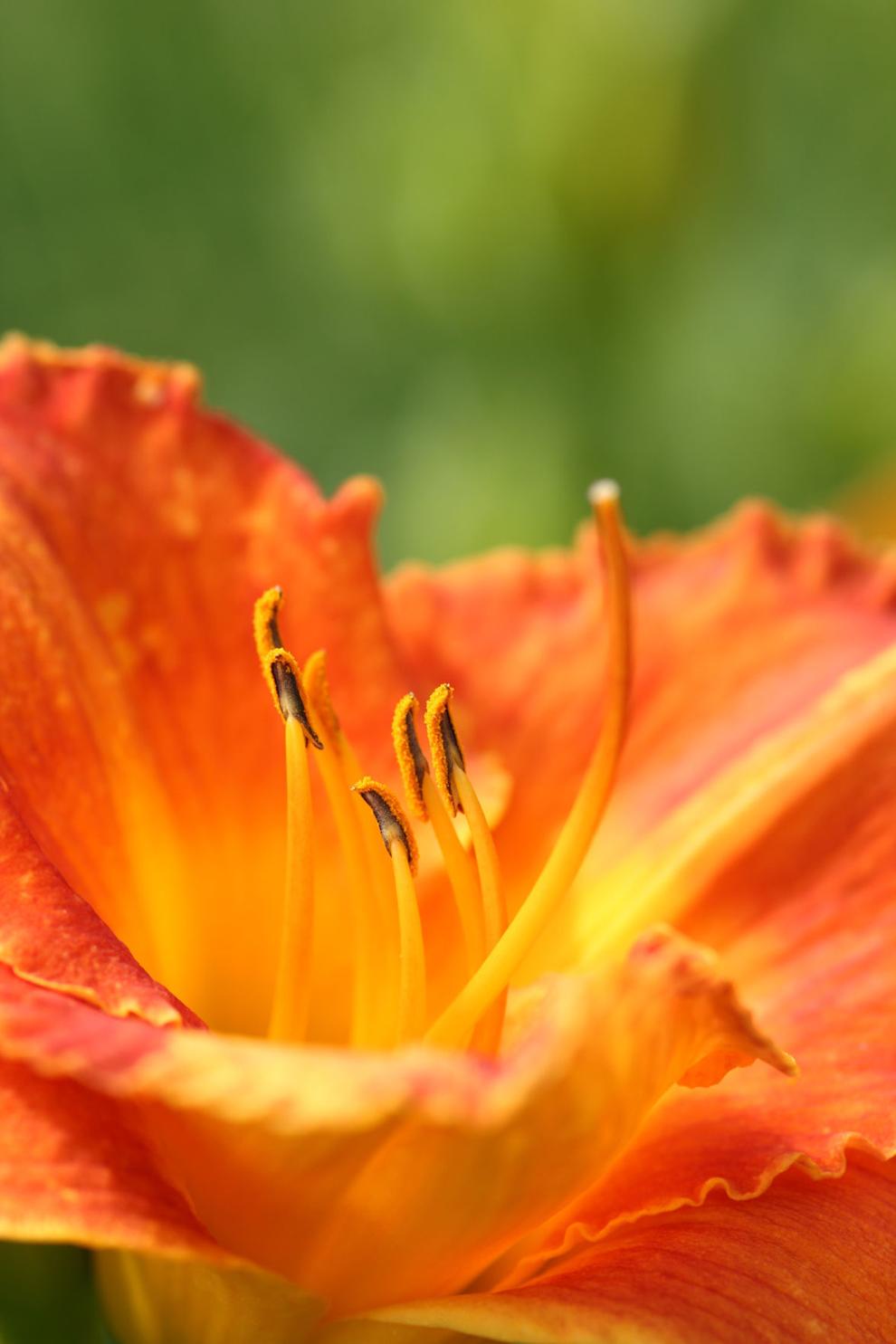 Still, she wasn't convinced she wanted to be a commercial grower.
"Then Jim sends another handwritten note saying, 'God has been good. It is time for me to pay it forward. I want to help you start your lily farm.' "
"He offered to sell us whatever we wanted for pennies on the dollar," Lu said. "I try to lead a spiritual life. So I started thinking, maybe it's not what I want but maybe it's meant to be. So we threw together $500 and bought our first plants."
The Peverills would name their business Hillsdale Lily Garden, in a nod to the railroad town that existed here when Lu's grandparents tilled the ground for flowers and vegetables more than a century ago.
The starter plants from Jim's farm arrived in the fall of 2015. About the same time, Todd noticed he wasn't feeling 100% and suspected it was his heart. The former All-American high school and college runner already had a stent. Now he would need triple bypass surgery.
"All I could do was cry; we had 600 plants to plant," Lu recalls.
Todd, ever the optimist, said, "We'll just ask the cross- country boys to come plant them." He called for volunteers at practice and seven or eight teens raised their hands.
Ever since then, student help has been invaluable, the Peverills say. They hire two or three teens each summer. This year, one of the young men who helped plant those first lilies is returning as a college freshman to manage the gardens with Todd.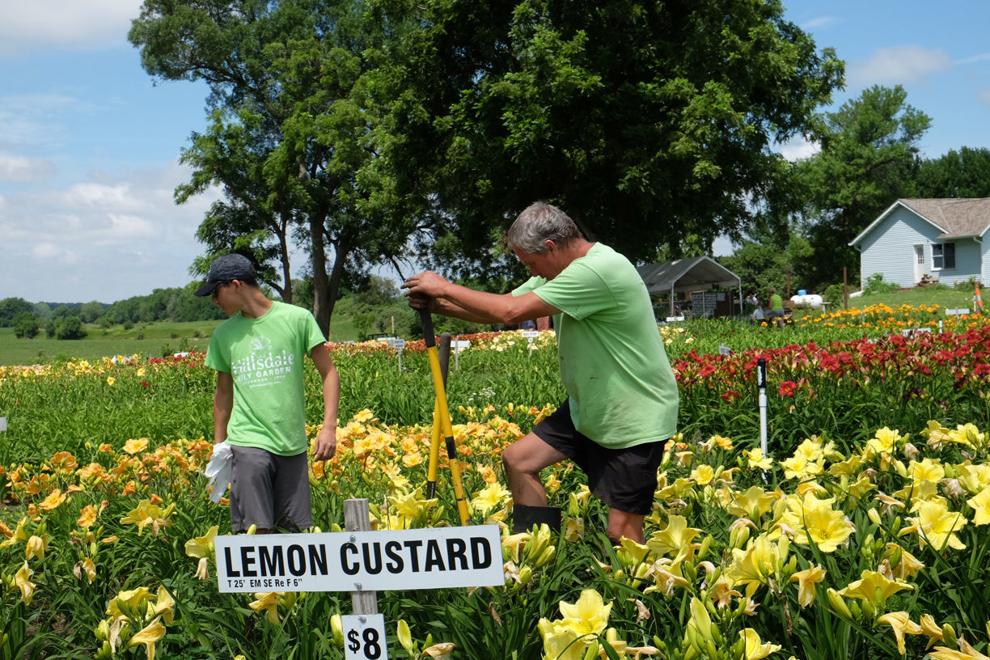 The grounds include a newly constructed greenhouse, where Todd's goal is to have five plants of every variety in bloom by Mother's Day. "It's still an experiment at this stage," Lu says.
All told, Hillsdale features 160 varieties of lilies, including 30 newcomers for 2020. The No. 1 seller, season after season, is Bamboo Blackie. "Its sales are triple everything else," Todd says of the prolific bloomer that changes color as the day wears on. Lemon Custard and Alabama Jubilee round out the Top 3.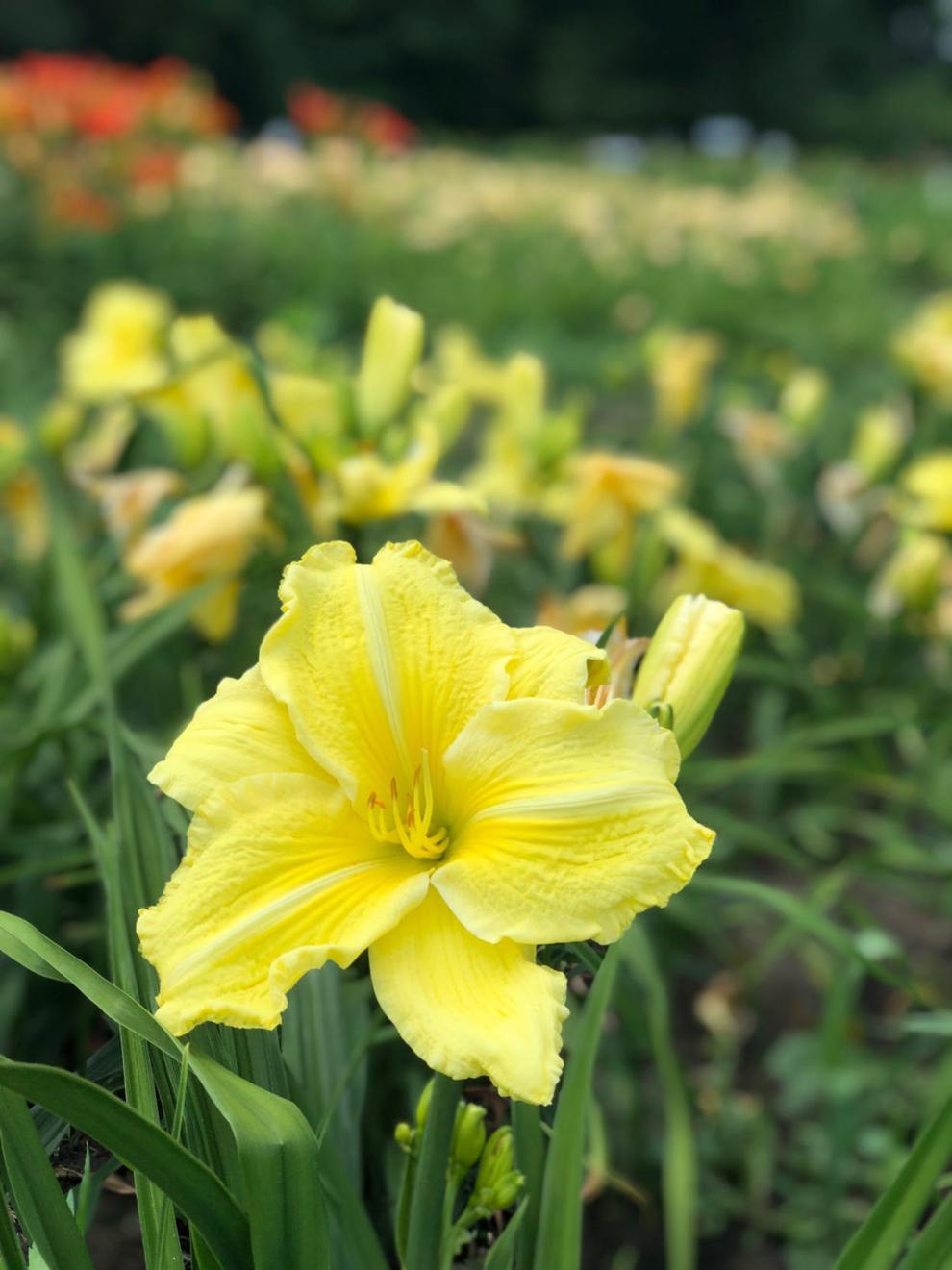 Todd's personal favorite is a new variety, Purple Peace. But it's hard to ignore Going Bananas — a rebloomer that starts early and blooms through frost. Lu is partial to Scintillation in Pink. "I'm a pink girl."
Each lily variety is cataloged by name, photo, description, bloom time and price. Customers can flip through the binders, select their favorites and then walk 5-foot-wide paths to see them in full glory in pasture beds from June through August.
This isn't a pick-your-own garden. Shoppers tag their selections and note them on slips of paper for Todd and his teen helpers, who dig up, bag and haul the plants to the checkout table, and ultimately, to waiting vehicles.
"At this point, it's a hobby," Lu says of the colorful carpets of plants. "We both still have full-time jobs."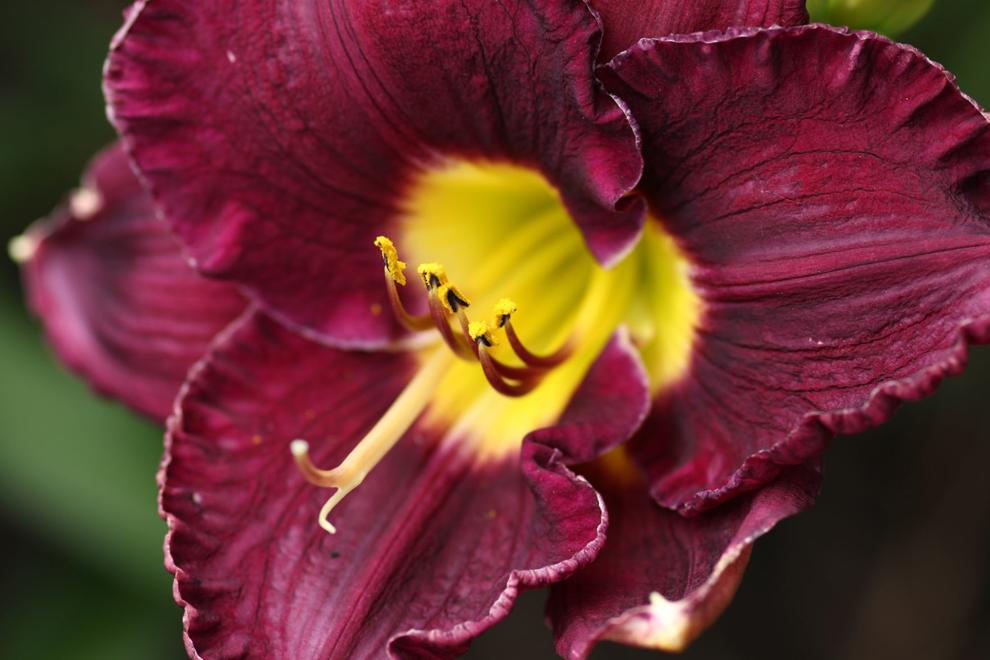 Meanwhile, Hillsdale Lily Garden continues to expand.
"Someone keeps buying plants," Lu teases her husband.
"If you can't drive the shovel into the ground, you're not working," Todd lobs back.
He calls to his trio of teen helpers. "Come on, guys." And they're off to dig up a clump of Custard Candy to go.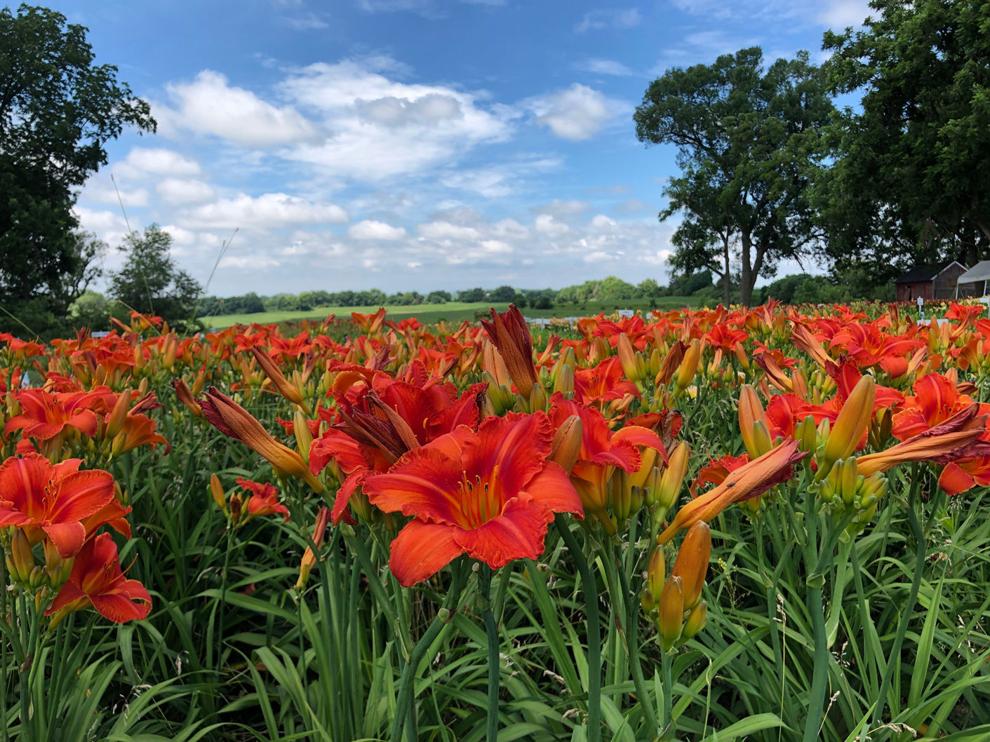 ---
Tips for growing daylilies
Select an area that receives at least four hours of direct sunlight daily.
Add horse manure compost or other fertilizer to the hole before planting.
Use a pre-emergent at planting for weed control.
Keep the soil moist for two weeks after planting.