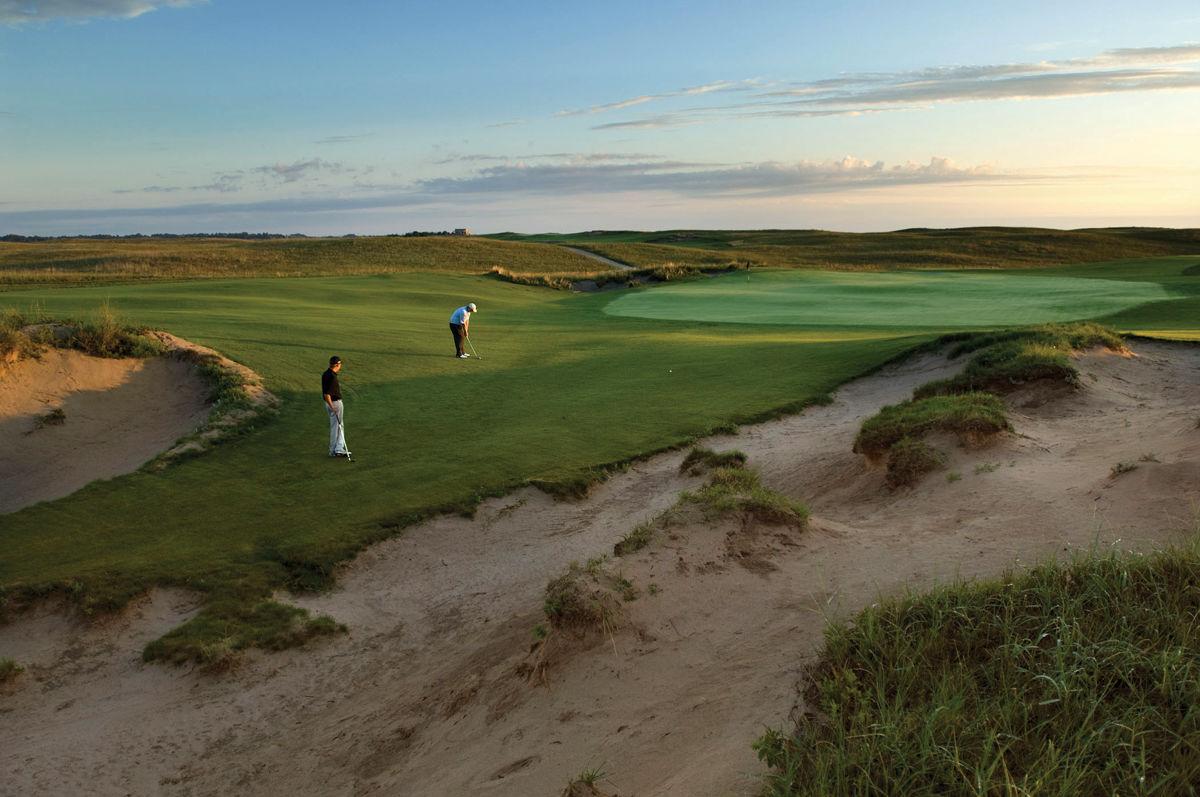 Golfers, maybe this is the year to discover or return to some of the Midlands' top courses.
Even if travel restrictions during the coronavirus pandemic ease, packing the clubs in the trunk or the cargo compartment and hitting the road could be your regional route to summer, and even autumn, fairway fun.
Some of the best courses offer stay-and-play packages for golf and on-site lodging and dining. Among them are The Prairie Club near Valentine (check out Valentine's unique 10-hole Frederick Peak city course while you're there), Tatanka near Niobrara, Bayside at Lake McConaughy and Wild Horse at Gothenburg.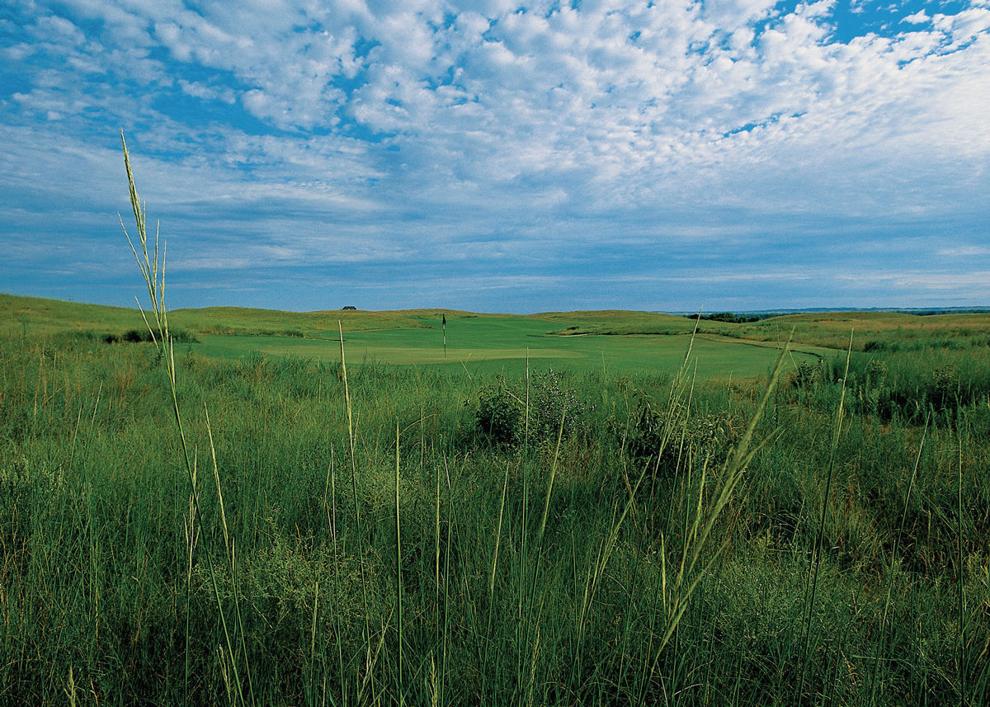 Another option is to create your own golf tour, playing courses over several days. We have several ideas for you, starting with two from the Nebraska Tourism Commission.
Golfing Along I-80
From the Visit Nebraska website: "Golfers can experience some of Nebraska's premier golf courses by simply traveling two hours of interstate, but beware: this golf trip is not for the faint of heart (or handicap) and is anything but simple. With rolling hills, deep pot bunkers and acres of native grass, the unique landscape presents new and different challenges with each drive, chip and putt. What are you waiting for? Hit I-80 and head off on a Nebraska golfing trip like no other."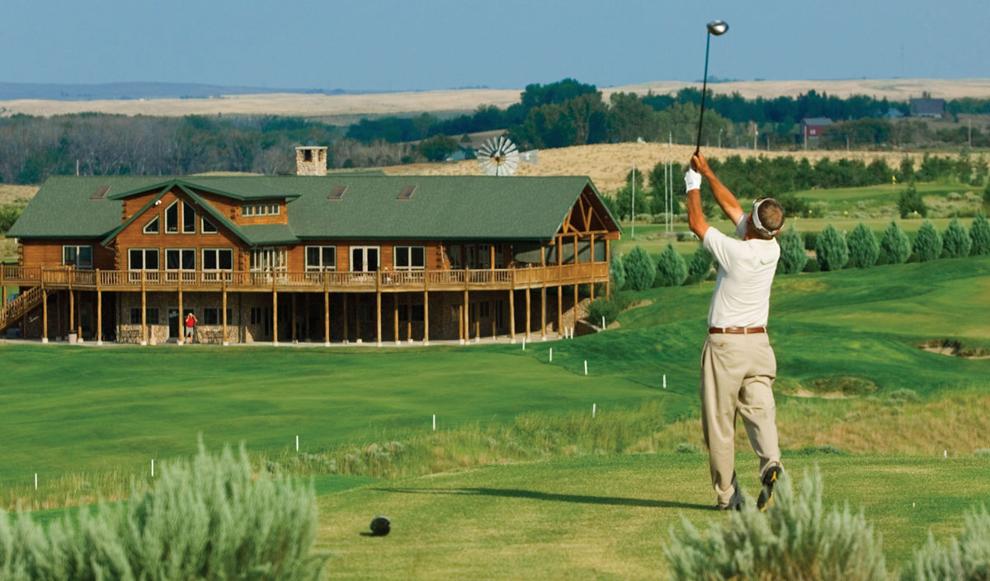 Day 1: Wild Horse 18-hole, and Indian Meadows nine-hole, North Platte. Dine and stay in North Platte.
Day 2: Iron Eagle and Lake Maloney 18-hole courses, North Platte. Stay in North Platte or Ogallala, the final stop.
Day 3: Crandall Creek, Ogallala; Bayside, Brule.
Sandhills Breweries Tour
From the Visit Nebraska website: "Taste your way around the breweries (and local-favorite restaurants) of three Sandhills towns, with time in between to play golf, enjoy the scenic Calamus Reservoir and visit Nebraska's baseball museum."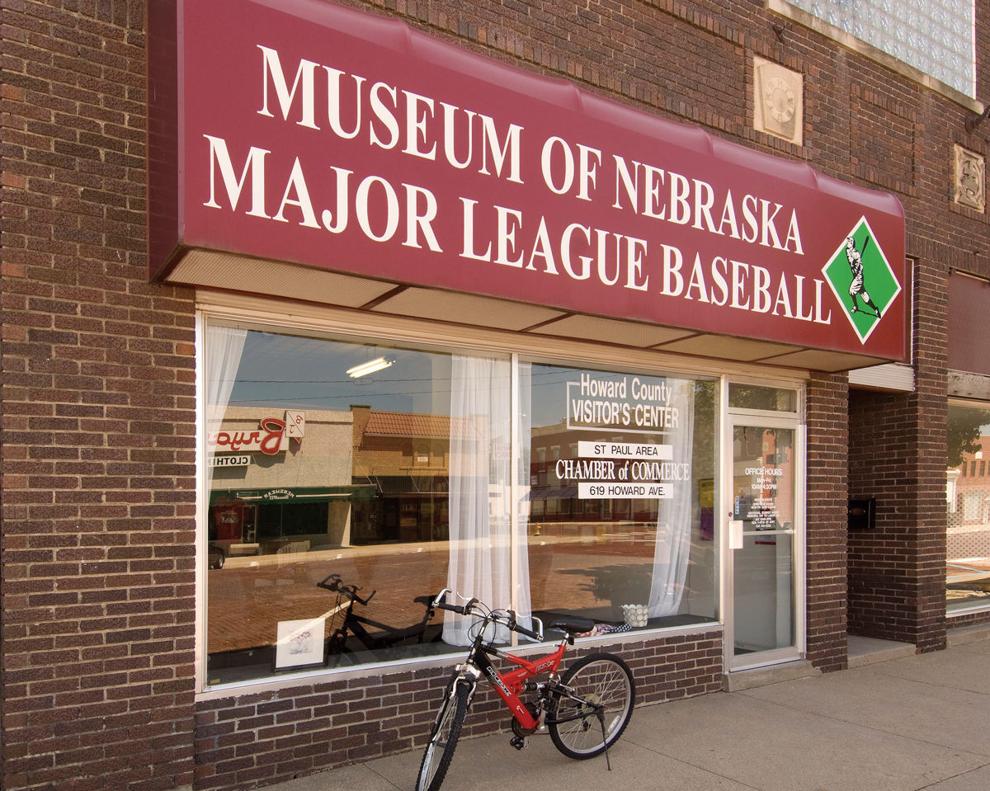 Day 1: Tour the Museum of Nebraska Major League Baseball in St. Paul and check out Scratchtown Brewing Company in Ord and/or Kinkaider Brewing Company in Broken Bow. Stay in Broken Bow after dining in St. Paul, Ord or Broken Bow. (Our golf recommendation: Centura Hills in Cairo).
Day 2: Calamus nine-hole, Burwell; explore Calamus Reservoir and the nearby Bootleg Brewers. Stay and dine in Burwell.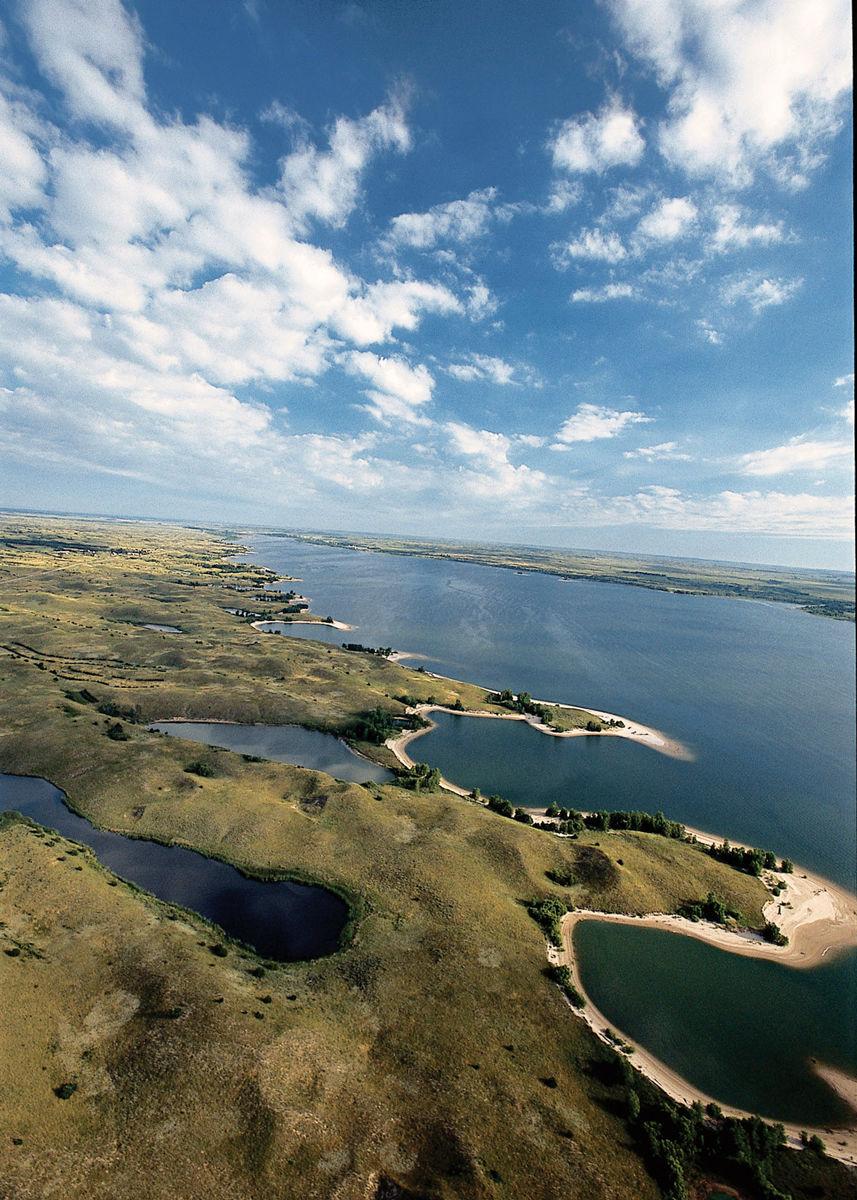 Golf the West
Five courses participate in this online service — Bayside; Heritage Hills in McCook; Meadowlark Hills in Kearney, Cross Creek in Cambridge and North Platte's Lake Maloney. Most packages are three rounds of golf with cart and two nights of lodging (based on double occupancy).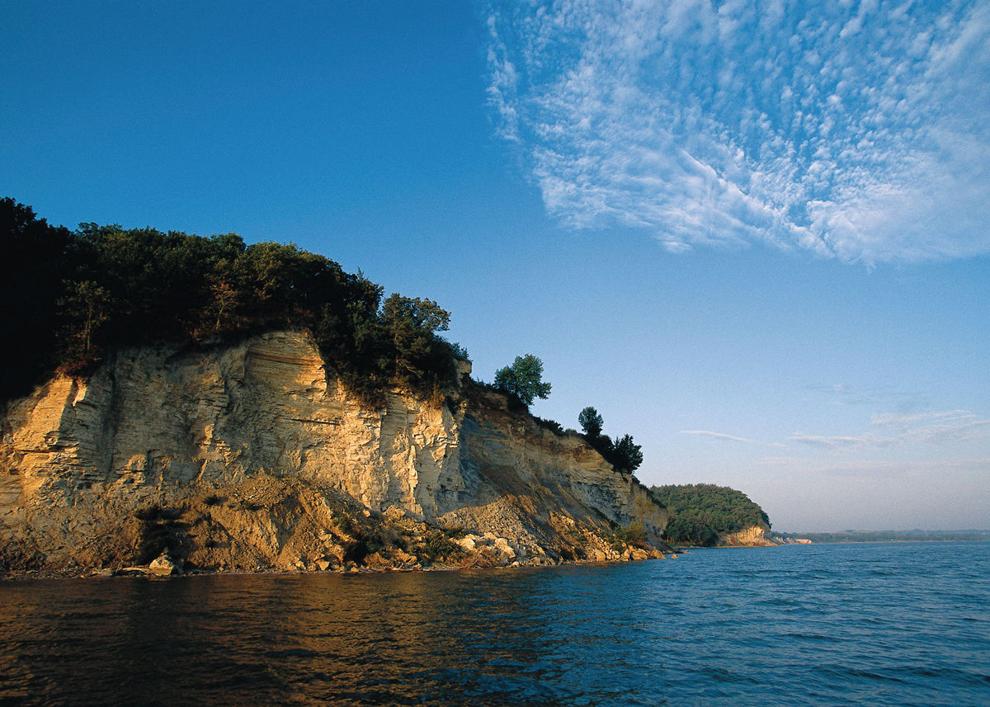 Missouri National Recreational River
On either side of the river are interesting and challenging nine- and 18-hole courses spanning three states. From west to east they include Tatanka; Lakeview at Crofton overlooking Lewis and Clark Lake; Fox Run in Yankton and The Bluffs in Vermillion, South Dakota courses that host Dakotas Tour pro events; and Highland Oaks at Ponca State Park and Whispering Creek in Sioux City, Iowa. Lodging and dining at Tatanka, Yankton, Vermillion and Sioux City.