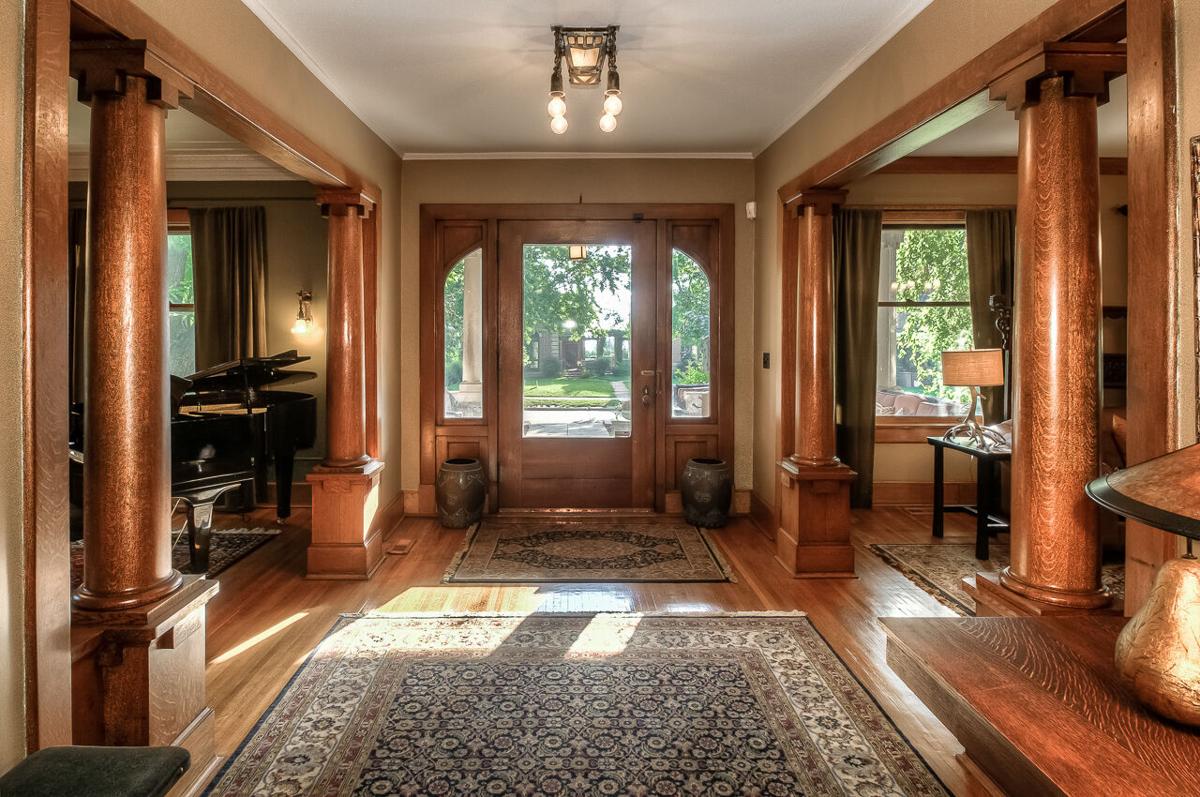 Famed Omaha architect John McDonald didn't just design castles.
McDonald was good friends with George Joslyn and was asked to develop his estate, now known as Joslyn Castle. But McDonald and his son Alan are also responsible for a long list of homes and businesses in the Omaha area.
Diane Hughes has been involved in the sales of three McDonald houses in the past three years. One sold before it was put on the market, and the other two sold on the same days they were listed with her Agency Group at Berkshire Hathaway HomeServices Ambassador Real Estate.
Hughes lives in west Omaha and would have a McDonald house herself if her husband would only agree. Instead, she lives vicariously through each one she helps to sell.
She says well-maintained midtown homes with the pedigree of McDonald are in high demand. "It's the craftsmanship. Nobody builds a house like that anymore. Nobody.''
Here's a look at the McDonald trio that recently changed hands. 
Stately but a little snug
David and Elizabeth Schroeder brought a John McDonald fixer-upper in the Field Club neighborhood in 2008 and two days later launched into $200,000 in repairs and updates. They didn't move in until 2009.
The front porch was torn off and restored, as were the columns; special clear white pine was brought in from Oregon to replicate the decking; dormers were added; the sewer line was replaced; and heating and cooling were added to the third floor.
"That's just the big stuff,'' David said.
Hand-scraping and painting the 3,229-square-foot house cost about $37,000.
They bought the home because at the time, it was big enough for their family. David also liked the masculine feel, especially the woodwork, craftsman details and fireplace and mantel.
Elizabeth said the architectural details are consistently beautiful in a McDonald house, but they didn't know it was one of his at first.
"It had the style and character we were looking for,'' David said. "It wasn't until after we bought it, we realized it was designed by McDonald."
They were about 90% done with the work they had planned to do when a larger Gold Coast home became available.
"The floor plan was nice until you got a lot of people in there, and then it got a little tight,'' David said of their decision to sell.
A larger footprint
The Schroeders closed on their current Gold Coast home last November. With more than 6,000 square feet of living space, it's ideal for their family of eight. Five kids, ages 7 months to 12 years, are living at home.
"The new home is exactly like our old home, just a larger footprint,'' Elizabeth said. It has a formal entry, dining and living rooms and a large finished kitchen. "We didn't have that in our old house.''
As with their previous house, she said, this one has a lovely staircase and a gorgeous front porch. The living spaces are well designed, with lots of natural light coming from big windows, some of them arched. 
"Every time we looked at a modern home, we just didn't like them as well,'' Elizabeth said.
But David said buying an old house isn't for the faint of heart. There are always surprises, such as the huge cistern they discovered buried in the backyard. They think it was once used to hold water for the livestock and gardens, and they'll have to keep it properly drained.
Although built in 1909, the historic home now has a lot of modern amenities, including heated kitchen and bathroom floors. The carriage house has been converted into livable space.
"We have been lucky. Each John McDonald house we've owned has had good stewards,'' David said. "We always have stewards before us, and we try to do it with each house. It's kind of a responsibility.''
A French twist in Dundee
Amy Grace loves all things French, and the French colonial caught her eye when she and husband Kelly were moving back to Omaha from California in 2006.
"It was beautiful but in really bad shape,'' Amy said. "I was five months pregnant. We did not have the time or money.''
After growing to a family of five, the couple pounced when the house became available in 2018, just three blocks from their previous and now too-small Dundee home. The necessary updates had been done, including a $100,000 kitchen reno.
"I knew about John McDonald's architecture. I had no idea this was one of the homes he had done. I loved it,'' Amy said.
As with the other two houses, it has a carriage house that the Graces rent out to a college student.
The stairway bannister stretches continuously to all three floors. There are lots of cool wood moldings. Best of all, though, is the expanded kitchen, which can easily host Kelly's large extended family, which includes 16 grandchildren. They've hosted 27 for Thanksgiving with no problem, which Amy said is exactly why they wanted the house.
They've begun updates of their own. The roof was replaced in a gray-blue color. Amy's mom spent days scraping nine coats of paint from the front door, now a slate blue. Shutters have been added to give the naked house some badly needed eyebrows.
"Everybody kind of knows this house,'' Amy said. "It's been fun to try to take care of it and improve it.''
---
Photos: Inside a Bemis Park fixer-upper