Amanda Yong loves returning to a home that feels like spring year-round.
"It makes me feel good to be among green and growing things," she says.
Botanical wallpaper greets her at the front door. Pictures of flowers follow her up the stairs to the second floor. A growing collection of houseplants smiles at her from the sunroom.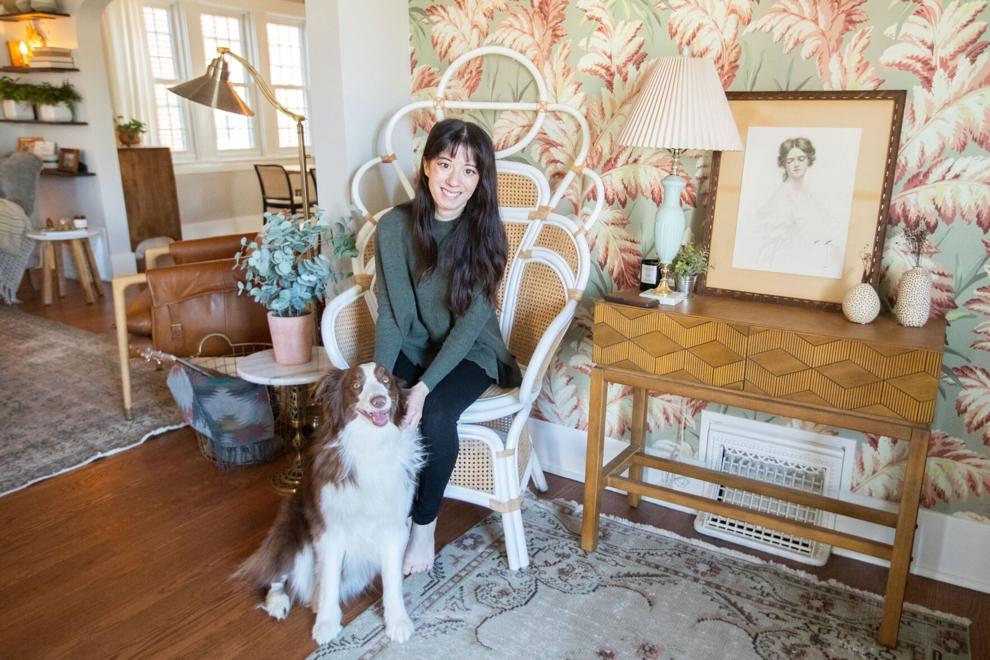 Amanda calls her style romantic traditional with a touch of bohemian.
"I love things inspired by nature," she says.
Amanda and husband Kyle Dworak found their perfect blank slate in Dundee two years ago. Their previous house in the Ak-Sar-Ben area, with its farmhouse theme, just wasn't her, she says. Amanda says she found her style in the traditional two-story four square. She shares the journey of the home's transformation on Instagram, @littledovehome.
Aside from refinishing the wood floors — oak on the first level and quarter-sawn pine on the second, no major work was required. Rooms just needed paint, furniture and Yong's special touches, many of them thrift finds.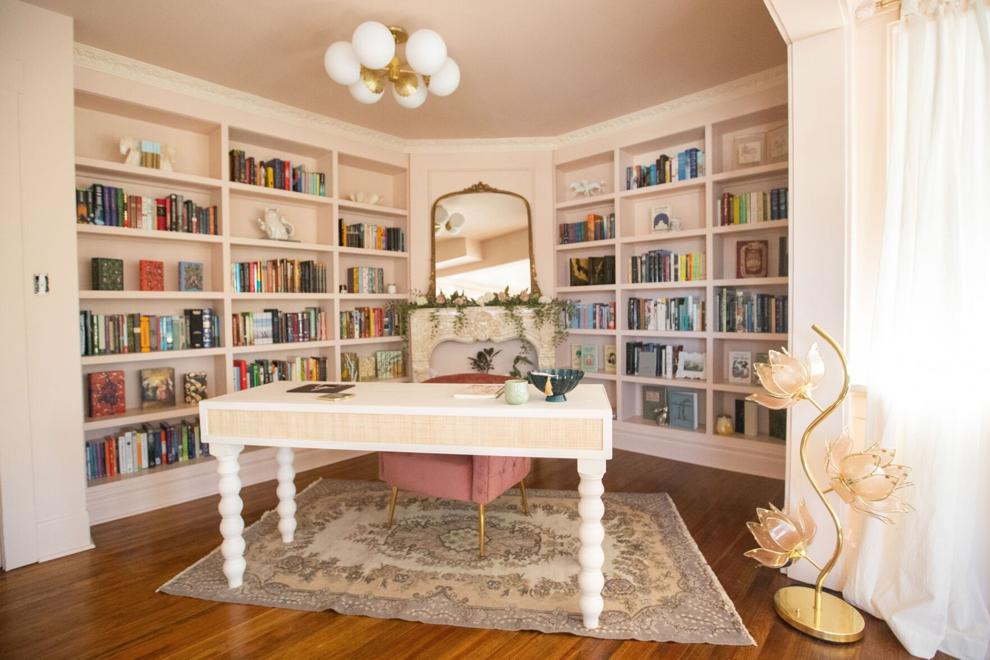 Their biggest project has been turning the main bedroom upstairs into a library. Kyle, from a large family with some handyman experience, built bookcases where a closet used to be. Vintage favorites such as "Anne of Green Gables" and "Little Women" dot the shelves.
A sofa and Anthropologie chair in Amanda's favorite shade of green will share space with a desk Kyle is building.
"I have the ideas and he is able to do them," Amanda says. "I'm more of the design person. I grew up sketching houses. That was what I did for fun."
A hoya plant named Valentine that Kyle brought home on Valentine's Day last year sparked the plant room off the dining room.
Amanda, a nurse care manager at CHI Immanuel Hospital, admits that before the hoya arrived in their home, she was a fake plant person.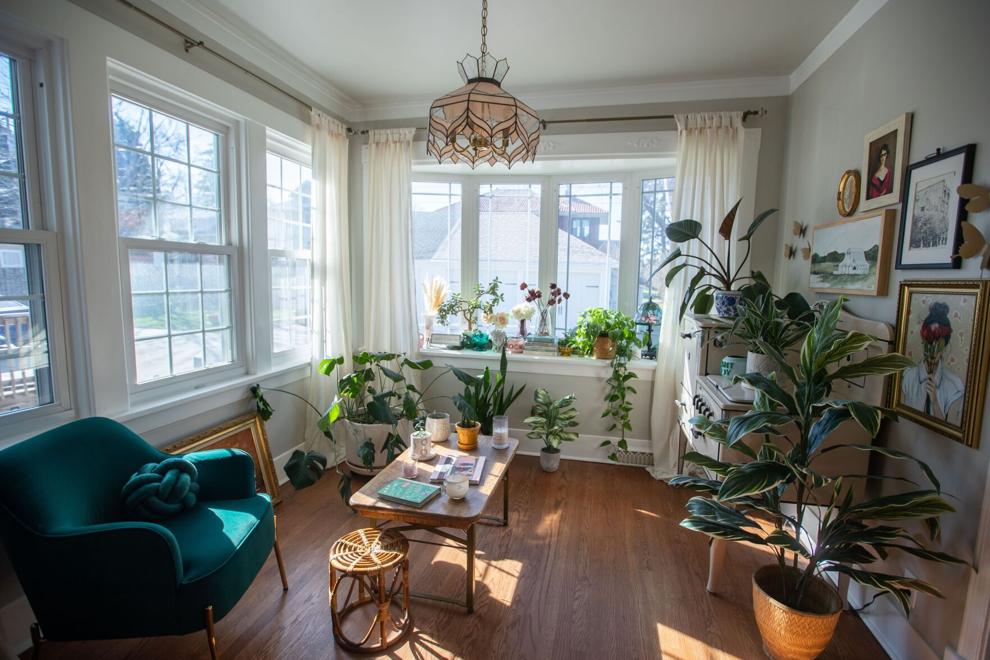 "This room gets such good sunlight," she says. "I started getting more plants and they have all lived. I really enjoy it. They all have names. There's Monsieur Monstera, Philomena the philodendron and Ferdinand the fiddle leaf fig."
They've only tackled parts of the adjoining kitchen. They sanded, primed and then painted the cupboards "Coastal Dusk" by Valspar. Amanda says they have other big plans. On the list of to-dos are the bathrooms, which she says are in rough shape, and the third floor, which currently houses Amanda's clothes.
They haven't had a chance to do much outside.
"We have giant hedges I want to rip out, then plant hydrangeas and roses," she says.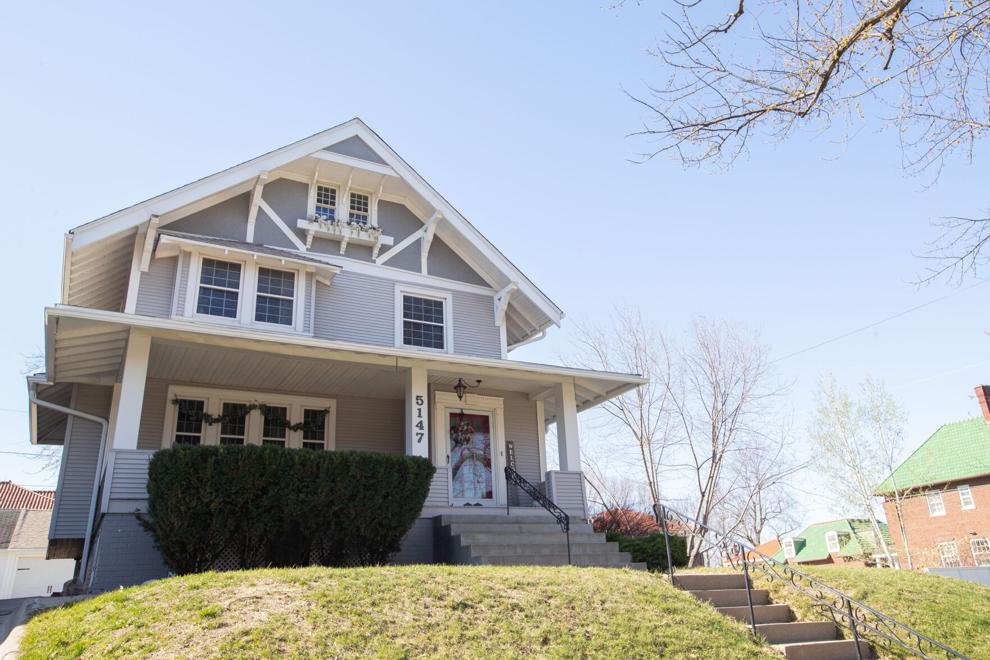 With dog Rosie by their side, they enjoy the walkability and social life they've found living in central Omaha. And of course, their home, which was built in 1912. Amanda discovered that actress Anne Ramsey, Mama Fratelli in the movie "The Goonies," once lived there.
"I absolutely love Dundee. I've always dreamed of living in a big, old house," Yong says. "I love the woodwork, the high ceilings on the main floor. The arched doorways. The  windows and the sunlight. Kyle and I love ending the day sitting on the big front porch."
---
Photo tour: It's always spring in this Dundee home
050921-owh-spe-ilo-yonghouse-LS16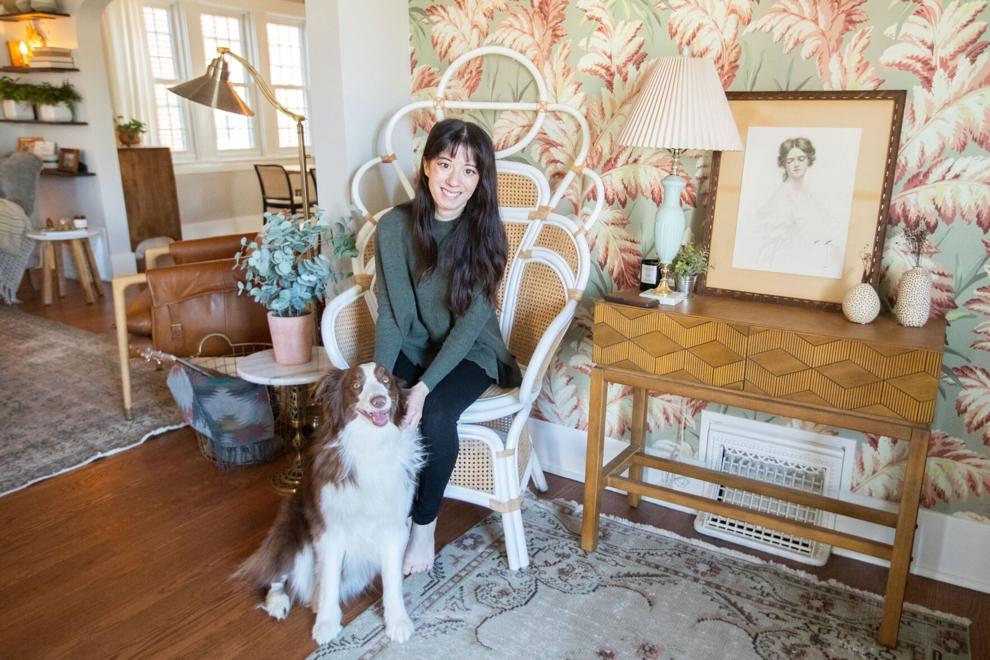 050921-owh-spe-ilo-yonghouse-LS17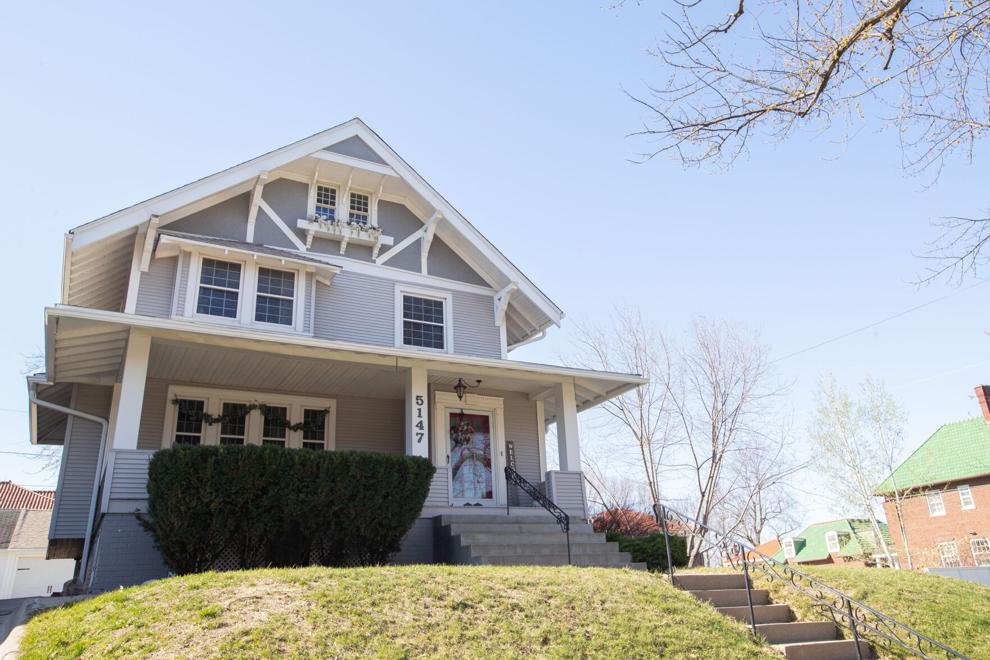 050921-owh-spe-ilo-yonghouse-LS12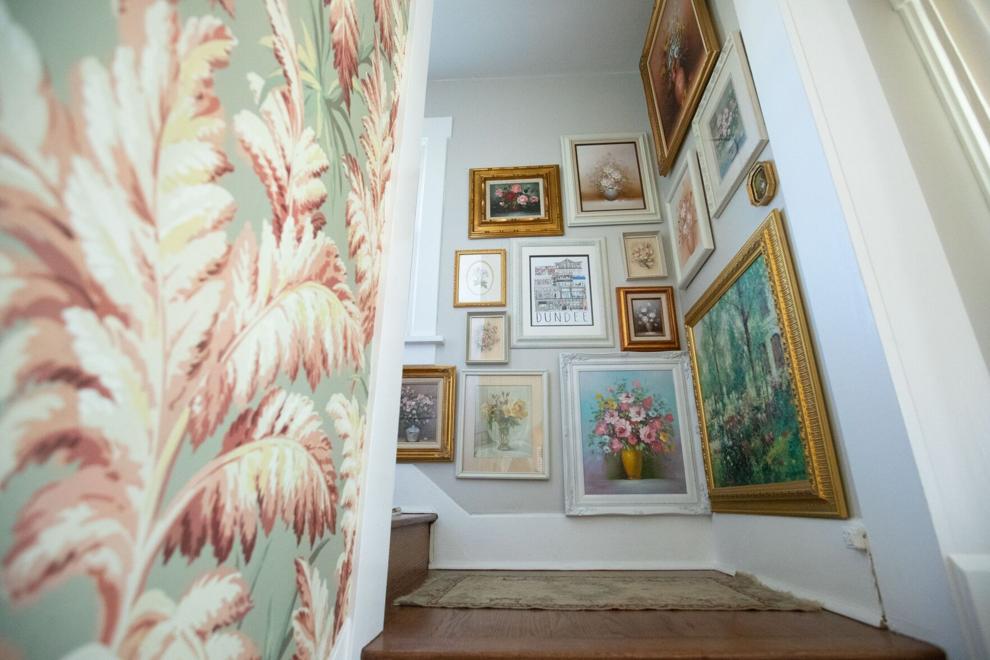 050921-owh-spe-ilo-yonghouse-LS11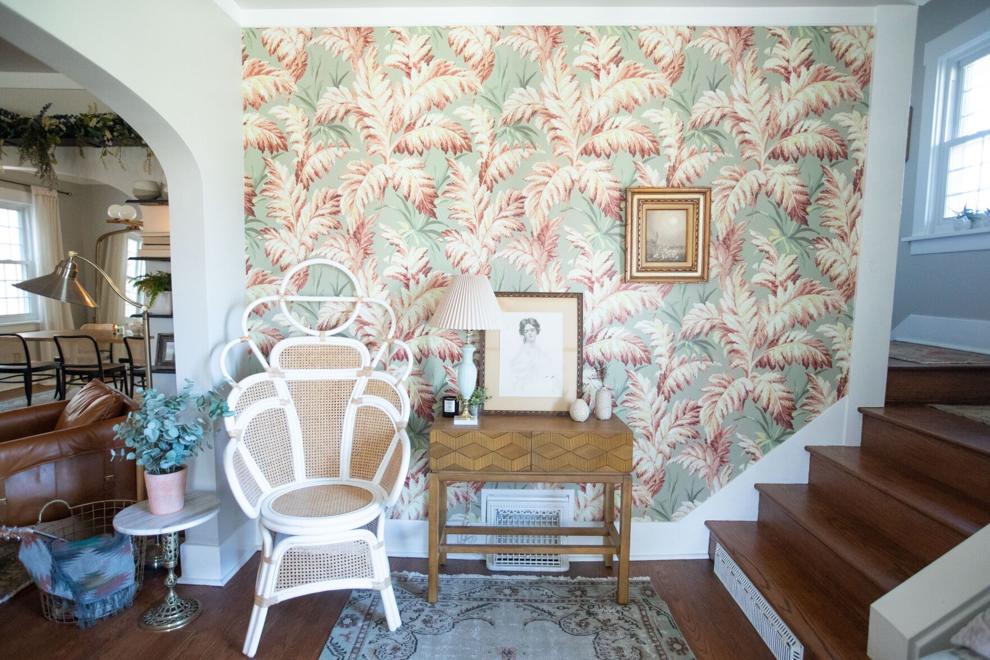 050921-owh-spe-ilo-yonghouse-LS01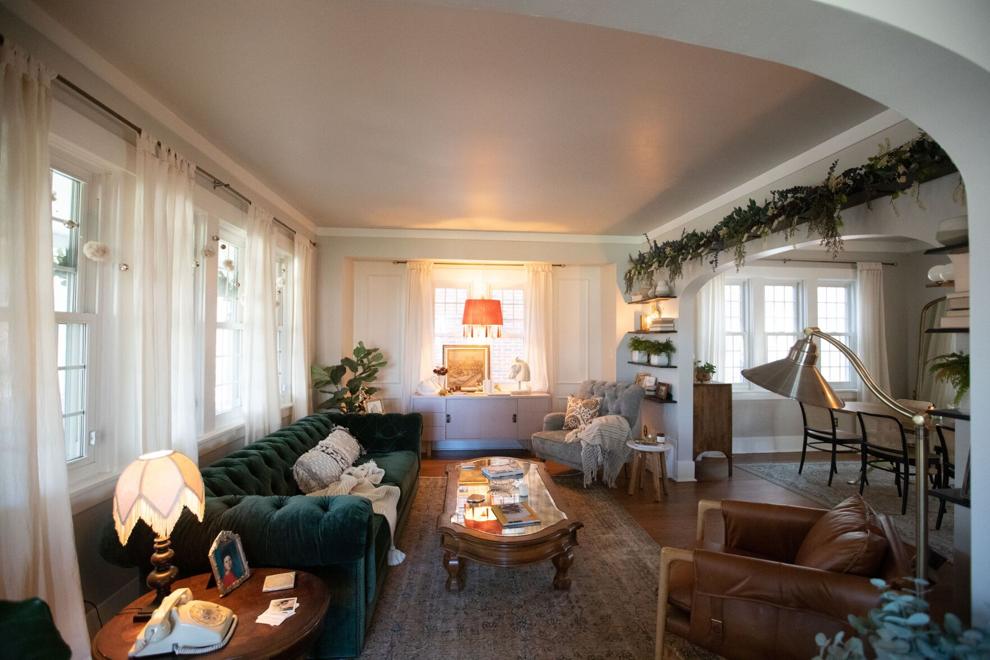 050921-owh-spe-ilo-yonghouse-LS15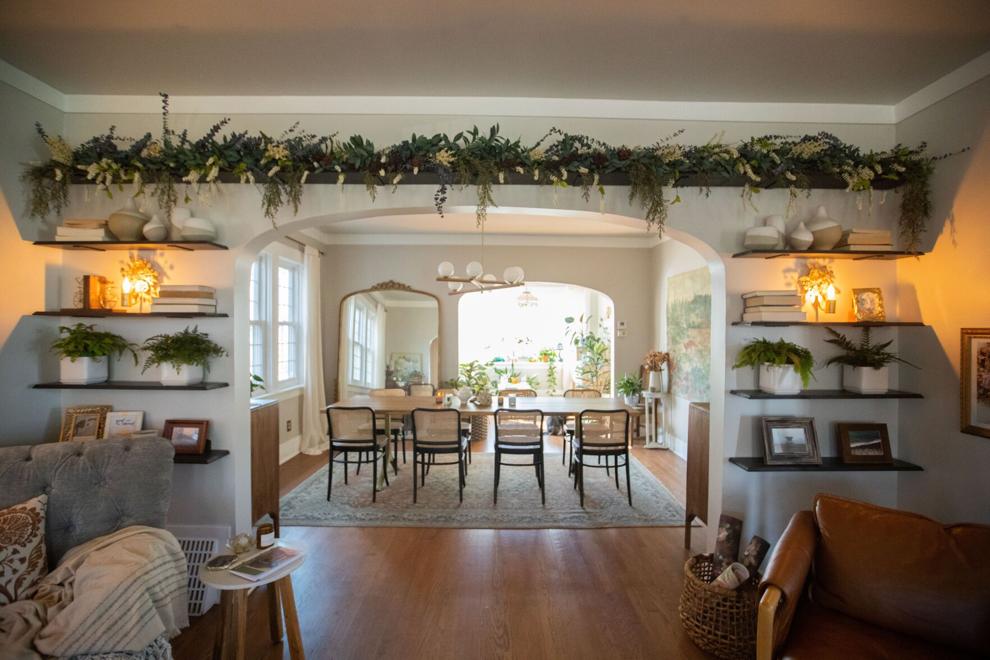 050921-owh-spe-ilo-yonghouse-LS09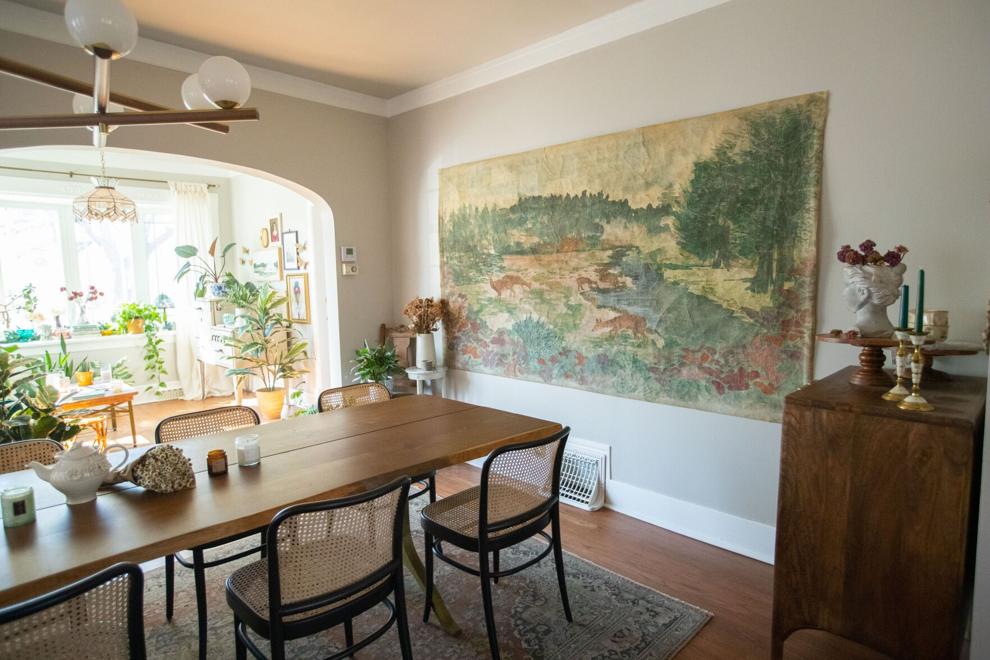 050921-owh-spe-ilo-yonghouse-LS02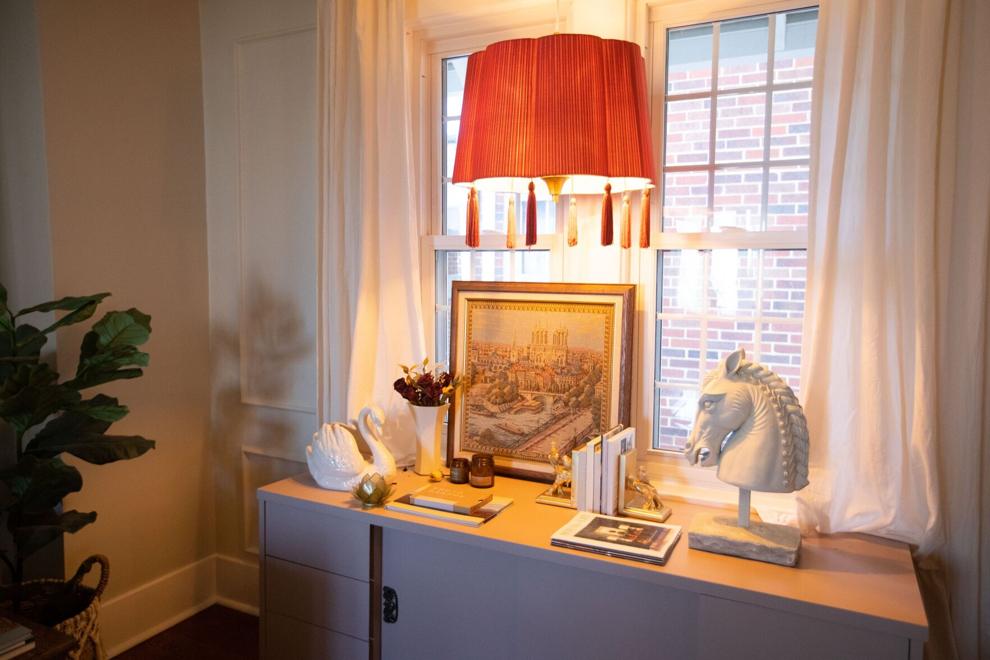 050921-owh-spe-ilo-yonghouse-LS10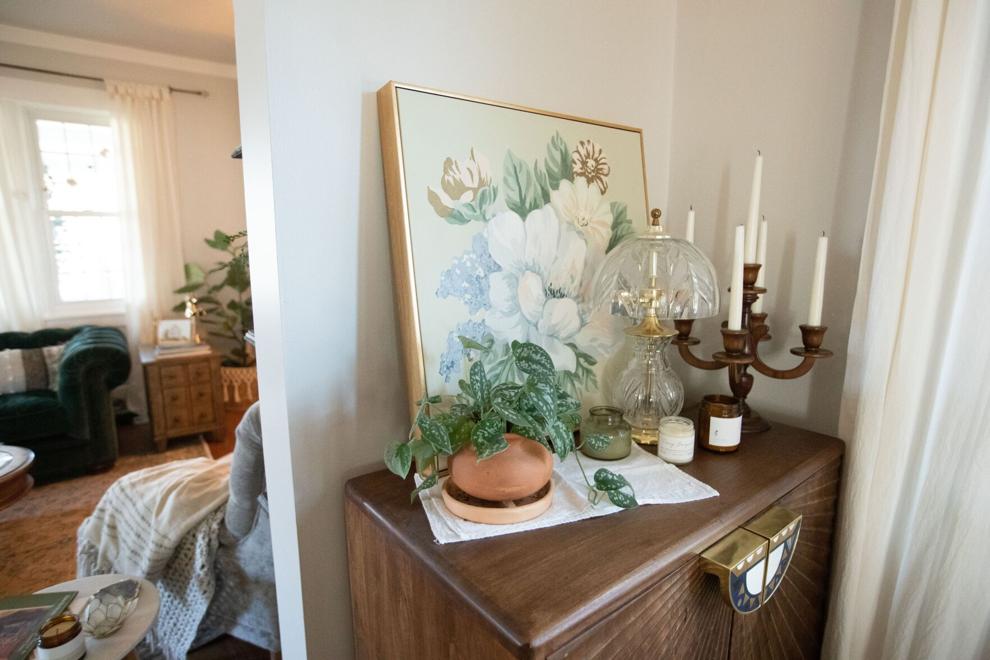 050921-owh-spe-ilo-yonghouse-LS14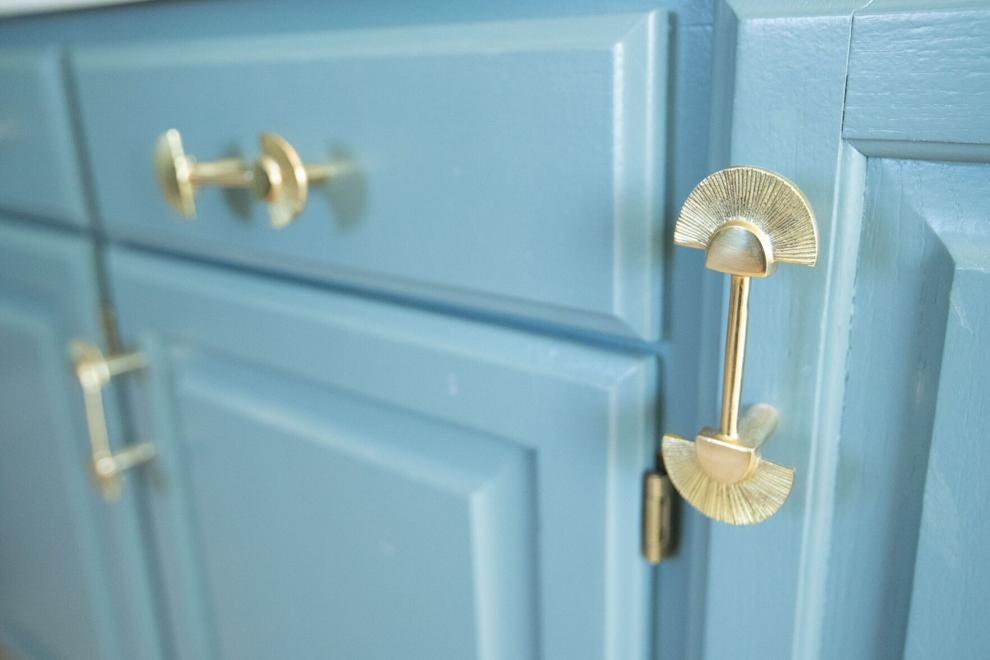 050921-owh-spe-ilo-yonghouse-LS03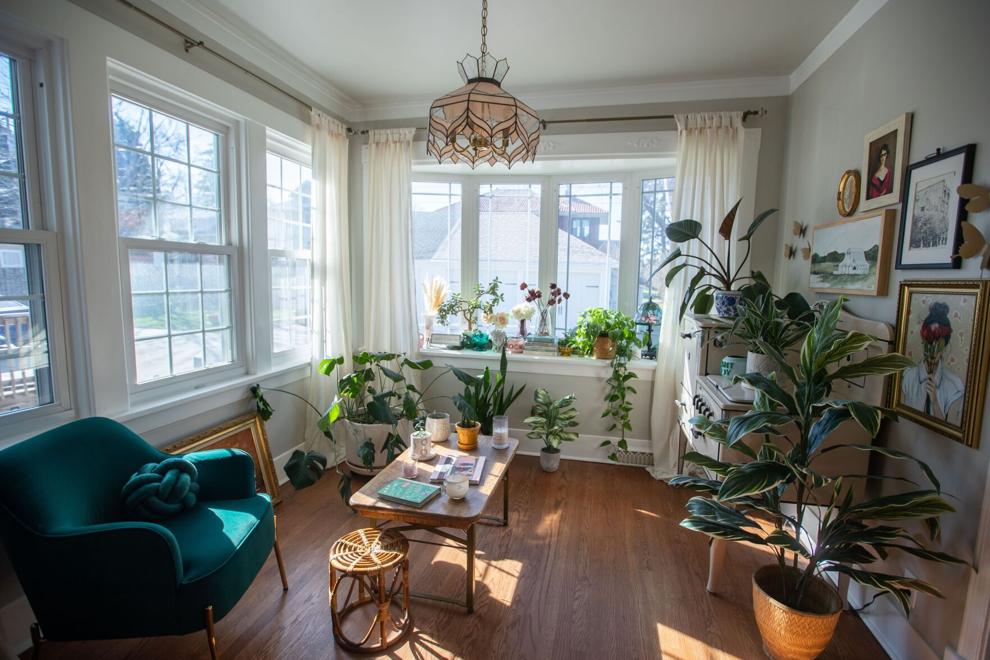 050921-owh-spe-ilo-yonghouse-LS06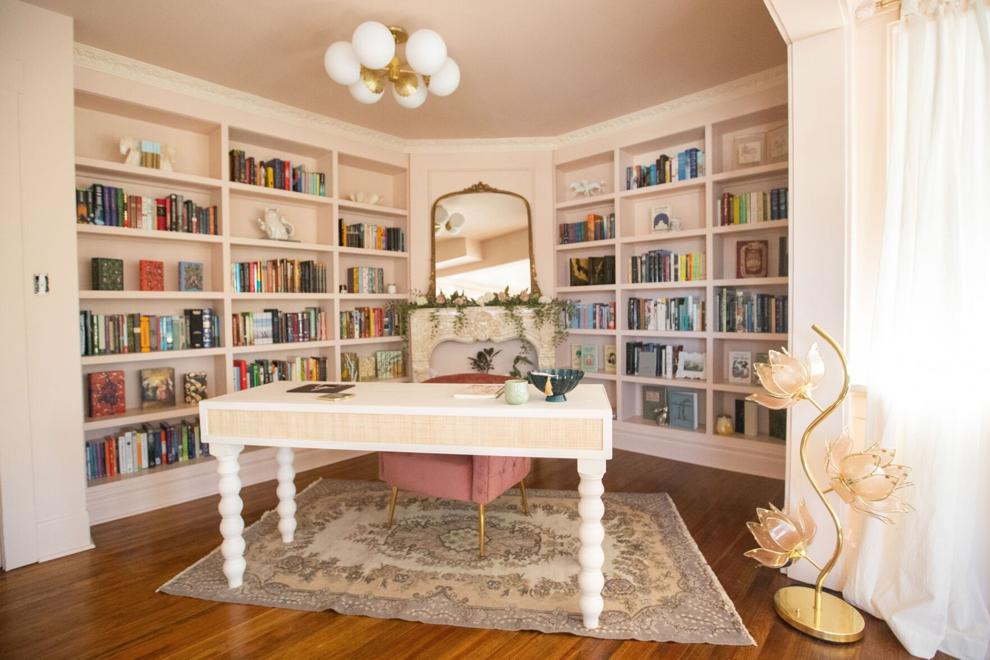 050921-owh-spe-ilo-yonghouse-LS07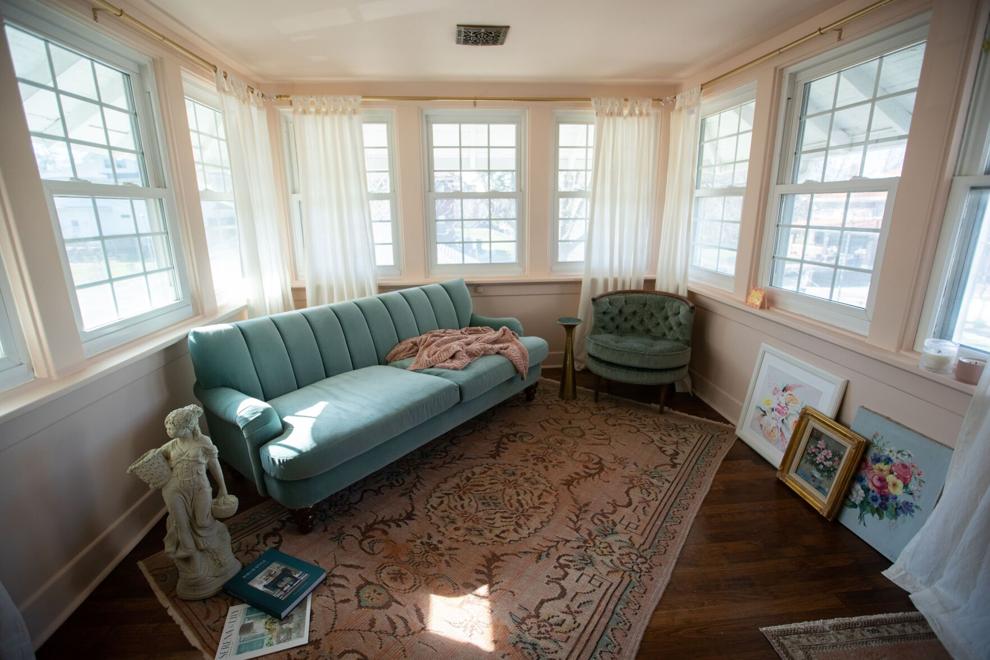 050921-owh-spe-ilo-yonghouse-LS08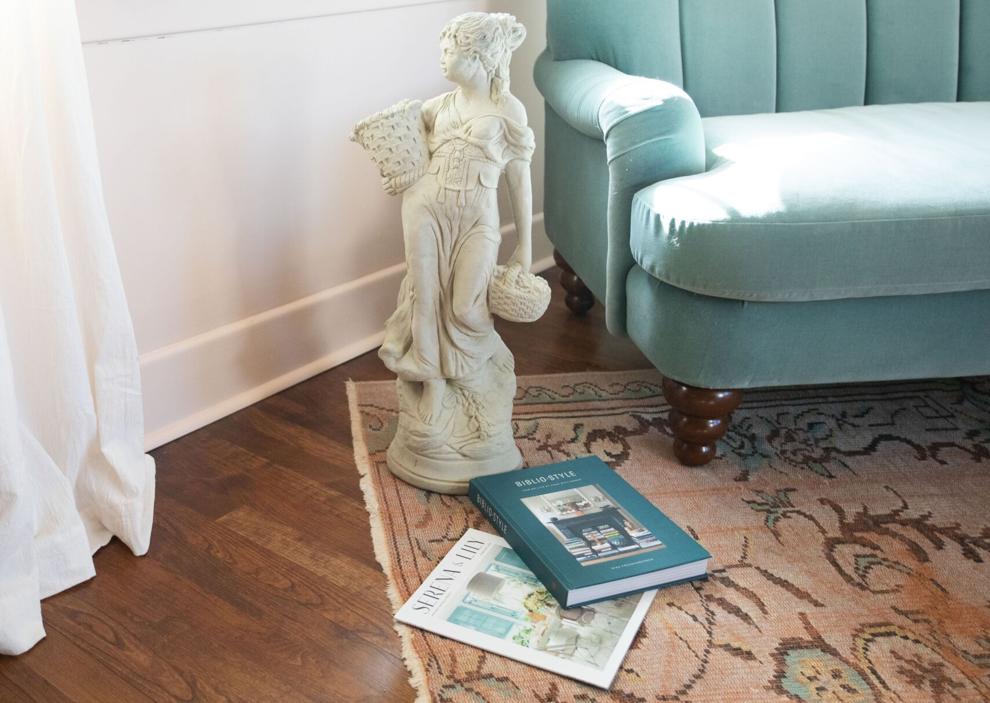 050921-owh-spe-ilo-yonghouse-LS05