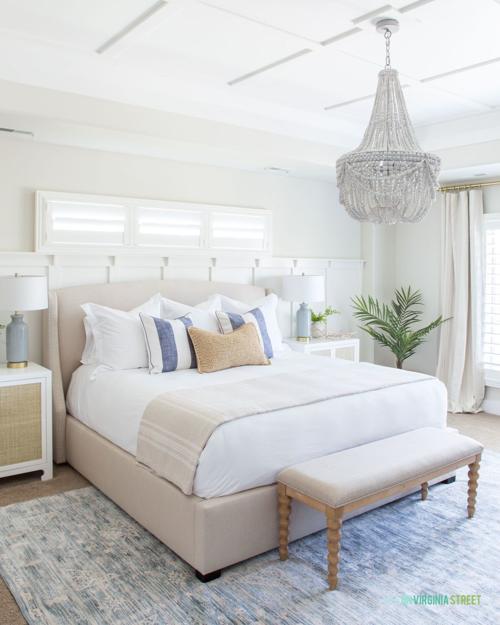 A master bedroom makeover has been on Sarah Stewart's to-do list for six years.
The light blue walls and almond ceiling and trim just didn't fit the beachy vibe she'd been trying to create in the rest of her west Omaha home.
Other projects just kept getting in the way.
"It seems like I'm constantly redoing something at some time," said Stewart, who shares tips on home decor, fashion and travel on her blog, lifeonvirginiastreet.com.
The full-time blogger was one of five chosen to transform a room using three things: paint, painter's tape and $1,000. She was assigned the trend "natural and organic" by celebrity interior designer Taniya Nayak.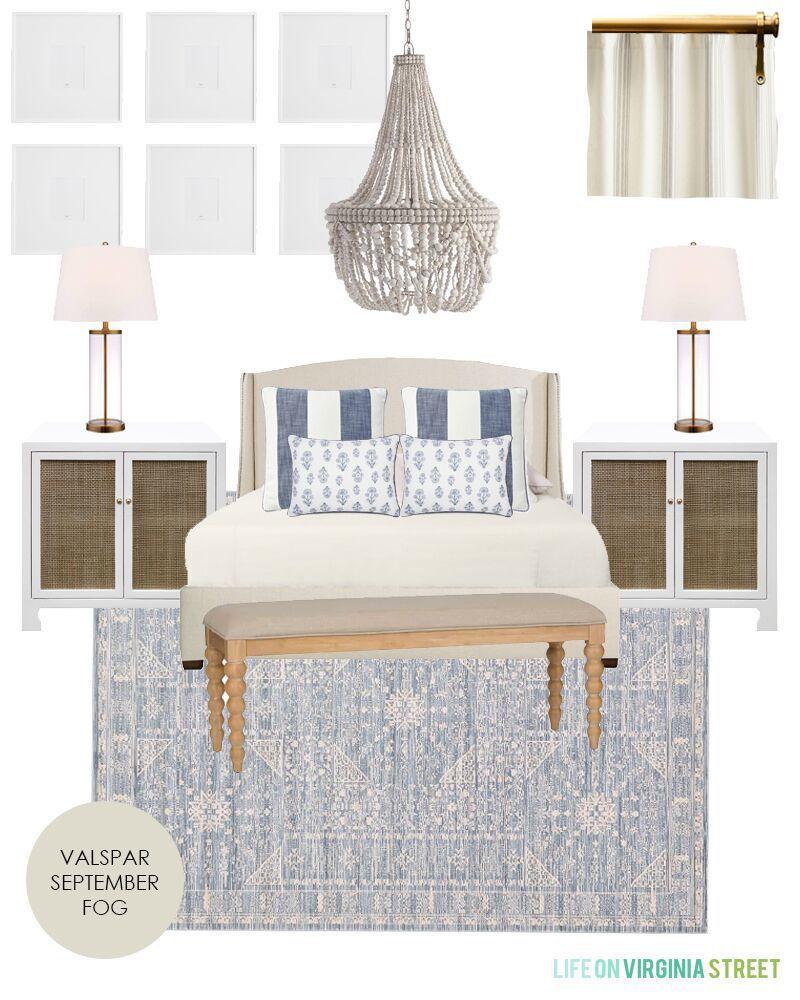 She created a design board, taped off and painted her room, did a tutorial on how to paint baseboard and trim and in the final week showed off how she designed her space.
She and her husband, Kurtis, have already transformed several rooms in the house, including a complete kitchen renovation last year. But this quick challenge was exhausting.
She painted the walls a sand color. The ceiling and trim are now white.
"I underestimated how much time was involved in all of the painting I had to do," Stewart said. "It was very time intensive."
Sign up for World-Herald news alerts
Be the first to know when news happens. Get the latest breaking headlines sent straight to your inbox.
It wasn't just the timeline that was tough. So was the budget.
Things like new light fixtures, frames and other decorative items quickly ate away at her $1,000.
"It's amazing how quickly the budget went away," she said.
Stewart added a gallery wall of her favorite vacation photos to personalize the room. Collected sea glass is displayed in a cute jar on a night stand along with a piece of driftwood.
If Stewart wins, her $10,000 prize will go to the Orphan Grain Train, a cause she and her husband support that has done a lot with flood relief.
But no matter how the contest turns out, Stewart has already won. The room is done.
"I love how it turned out," she said.