There was that surreal day in March 2020 when every major photography job on Eric Francis' calendar for spring and summer vanished.
March Madness, the College World Series, the U.S. Olympic Swim Trials, Husker sports.
"In the space of three hours, my entire professional world just disappeared," said Francis, a veteran freelance photojournalist and commercial photographer. "That day — Thursday, March 12 — sent me down a path of depression and fear."
He would need something to occupy his time — a reason, he said, to roll out of bed.
He took note of Porch Portrait projects that some portrait photographers were doing in an attempt to generate income and stay relevant amid cancellations related to the novel coronavirus pandemic.
While traditional portraits aren't normally part of his business model, he at least could stay creative and engaged with his profession.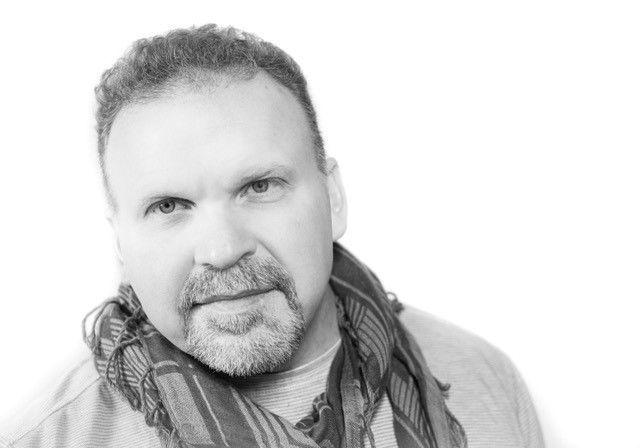 He started photographing friends, with no intentions of charging for his work or promoting it in any way. Given the number of people losing their incomes, he said, it didn't feel right.
He shot the first few families and was struck by the emotion he was seeing in his subjects' faces.
"I wanted to know what they were feeling in those moments," he said.
So, he began to ask them.
"It went from 0 to 60 in a weekend," Francis said of "Isolation in the 402," the Instagram photo series that sets itself apart by marrying subjects' quotes with their images.
"As soon as I did that, this started to become something real and important," Francis said.
If there was a defining moment, it was found in the face of a Ralston mom, photographed with her two sons and her dad on her porch.
"That was the moment I knew I was on the right path," Francis said. "You can see the angst and stress on her face. Dad is wearing a 'Jesus loves me' T-shirt — he even talked about his faith that day."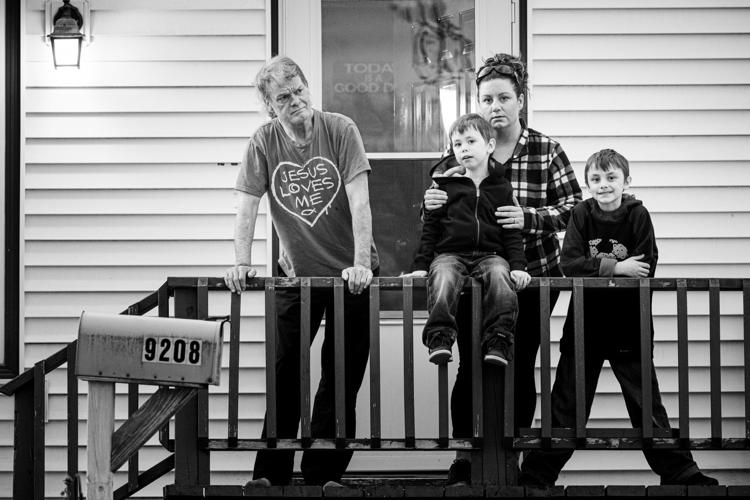 At some point, Francis asked for a porch light to be turned on, since the fixture was in the frame. In editing the images, he saw the symbolism of light in a dark time and place. Every photo since then would incorporate a glowing porch light, if possible.
"We need to hold onto the light, the hope that things will get better," he said.
The images in "Isolation in the 402" are black and white. It felt right, he said, because color can be distracting in photographs. He wants the faces in his portraits to stand out.
Francis' goal is to photograph more than 100 families, from as many different demographics as possible, in the 402 area code. That's where he was born and raised and where he lives.
He's not exactly sure of the ultimate goal. He just knows it saved him.
"Isolation in the 402" started as a way to stay creative during self-isolation and social distancing.
"But it quickly became clear that this might become the most important things I have done in my career," Francis said.
"In the end, we're all feeling the same fear and uncertainty. Like any documentary project, the story will tell me when it's done."