Ann Manhart Dirks was reading a newspaper article on creative ways to brighten a porch when she noticed a flaw in the featured photo.
"There was this wide open space on the wall behind the furniture grouping," she says.
She solved a similar situation on her own front porch 25 years earlier by adding an original painting — of her own creation.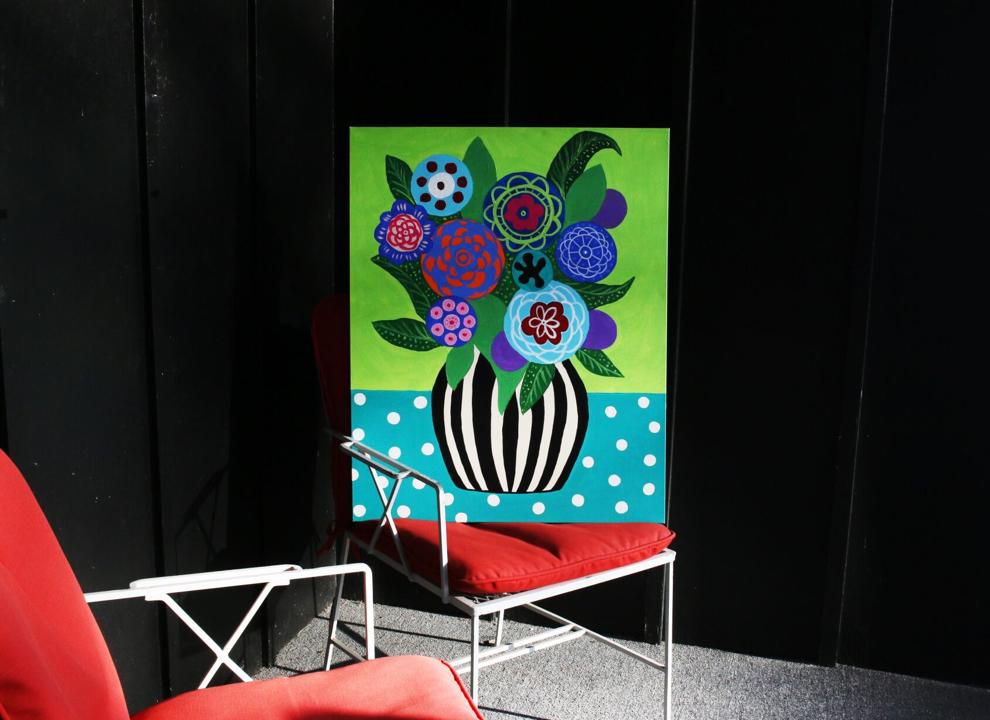 A side hustle emerged after seeing that newspaper article, as the veteran second-grade teacher and hobby artist  started helping others fill blank spaces on their porches and patios with colorful works on canvas.
Two years later, her acrylic Porch Paintings can be found on more than 50 homes across Omaha, she says.
Prospective customers email Dirks a photo of their house and tell her a little about their style preferences.
"Then we start playing catch," the artist says.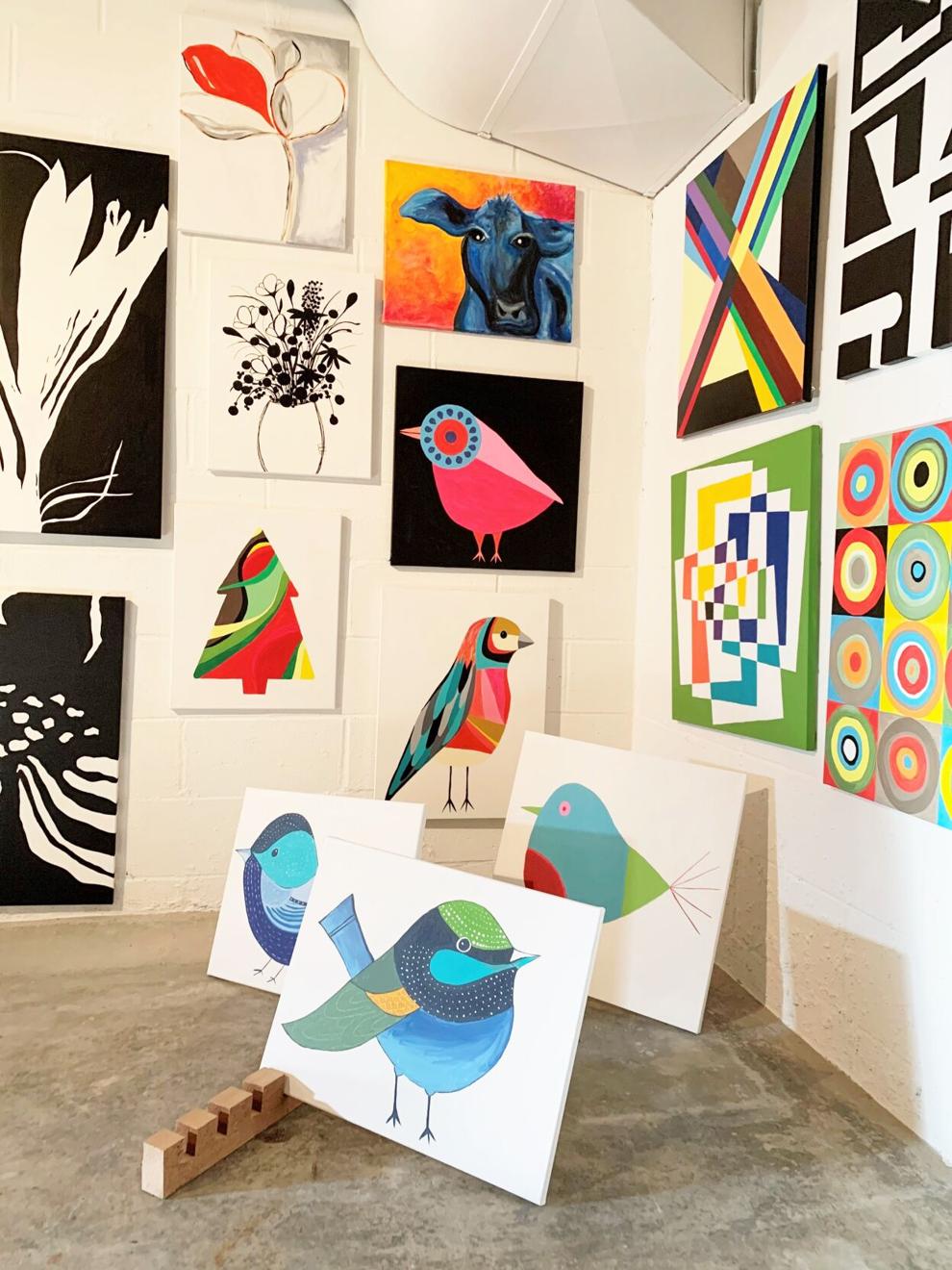 She replies with images of three or four pieces in her inventory that would complement the space – whether it's a porch, fence or garden wall, for example. Client feedback then gives Dirks enough information to gather eight to 10 paintings for a driveway showing.
"We try all of the paintings on the house, to see which one works best," Dirks says. "Whatever you put on your house needs to be seen from the street. Big and bold plays best."
She primarily works with 16-by-16-inch and 16-by-20-inch canvases.
"A barn quilt can look great with the lines of a house," Dirks says. A new style in her portfolio blends Mexican folk art techniques and doodling. Geometric shapes and silhouettes of pets or profiles of people are favorites to paint. Commissions are possible, but Dirks prefers to paint whatever inspires her – from a wild pattern on a friend's skirt to whimsical chickadees to continuous-line flowers and more.
Prices generally range from $100 to $125, plus a $20 hanging fee. The artwork, Dirks says, has good durability in areas somewhat sheltered from the elements.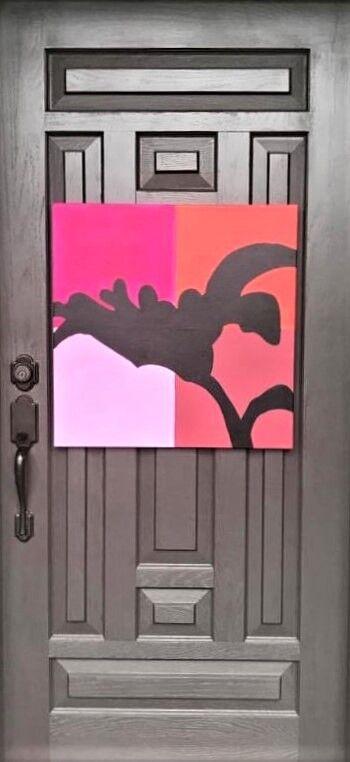 Decorating outdoor spaces with the same arsenal of art you'd use inside is a growing trend as homeowners and apartment dwellers seek to bring unexpected elements to their blank spaces.
A black accent wall on Dirks' front porch is a gallery of sorts for a rotating show of recent and favorite works. 
The right piece can bring the whole style of a home together, she says. 
 "It's so much fun," Dirks says of the match game.
"I think I have one (painting) in every major neighborhood in Omaha," she says.
Her dream: A neighborhood with a Porch Painting on every home.