Let me tell you about an Awful Awful.
It's similar to a milkshake — only better — because the combination of ice milk and sugar blended with syrup gives it a sweeter, more powerful taste. Awful Awful stands for Awful Big Awful Good and it's a Rhode Island tradition.
While prepping for a 2020 trip to Rhode Island with my extended family, I stumbled across a list of 10 iconic foods to try while visiting the Ocean State. The Awful Awful, found at Newport Creamery restaurants, was ninth on the list, right before fried clams (which we tried and which require no explanation).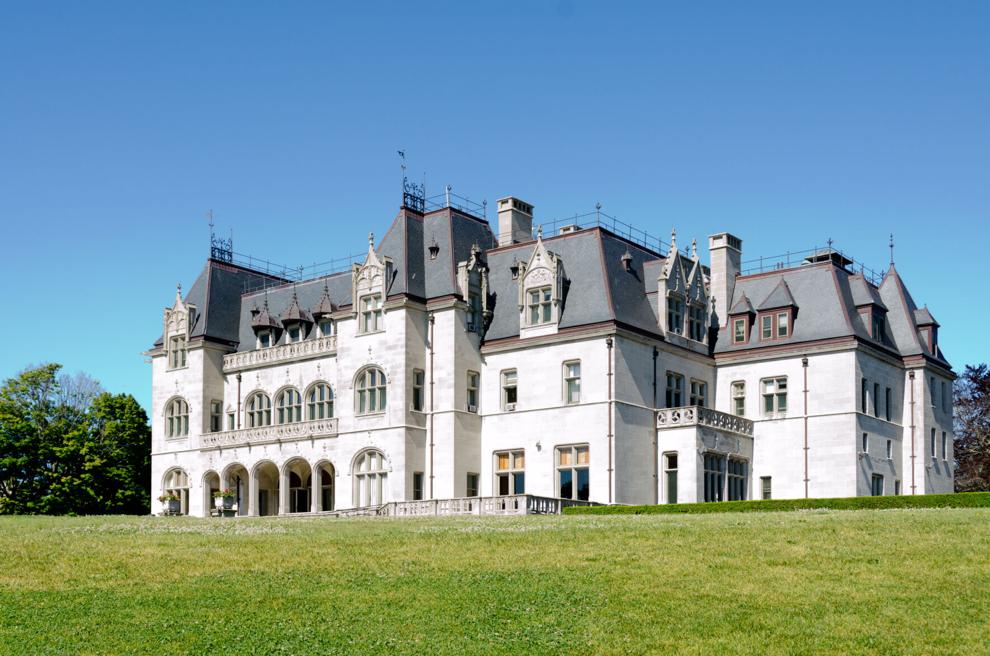 While the trip turned into a quest to check off the 10 must-eats, we enjoyed Providence, Newport and Block Island. Three things stood out: the Cliff Walk in Newport, the Mohegan Bluffs on Block Island and Newport National Golf Club in Middleton.
First things first: I managed seven of the 10 iconic foods designated by onlyinyourstate.com. We knocked off clam cakes at Rebecca's Lunch & Dinner on Block Island and clam chowder and clam cakes (a second time) at Iggy's Doughboys & Chowder House in Narragansett. We tried Del's Lemonade, which can be found everywhere. Coffee milk, the state's official beverage, was provided by the Maroneys at their Airbnb in Pascoag.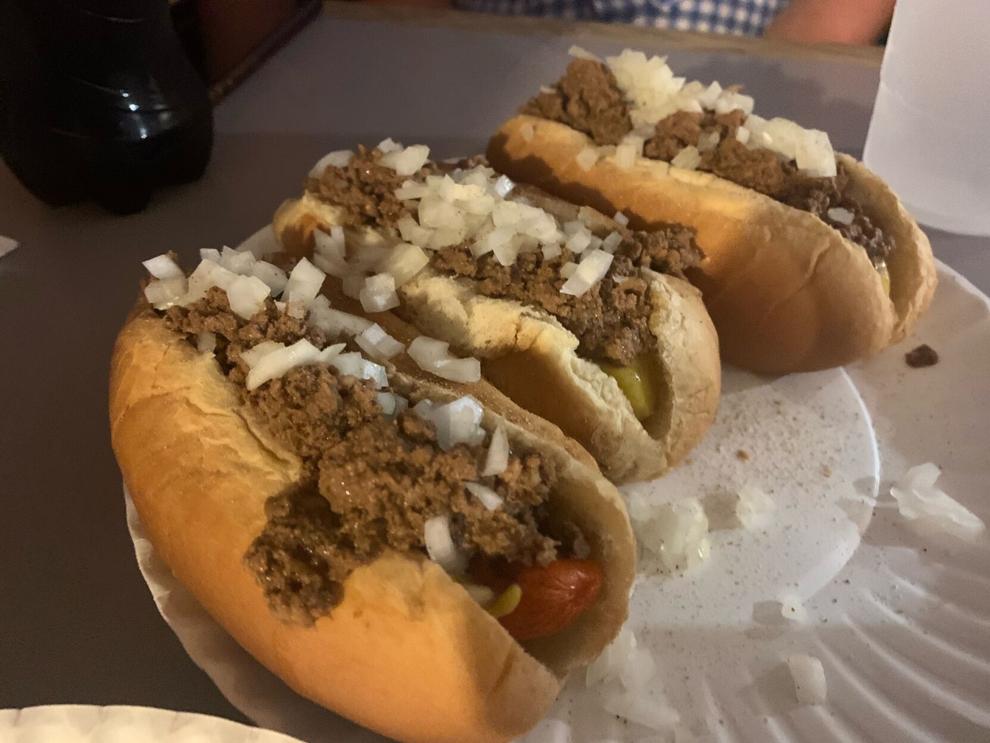 We also had hot wieners as appetizers at George's Pizza and Pub in Pascoag. I learned that some Rhode Islanders spell wiener with an "ei" and serve theirs "all the way" with meat sauce, mustard and onions.
That left only three: Johnnycakes (cornmeal pancakes), stuffies (stuffed clams flavored with, for example, onion, celery and green pepper) and donut cake for my return visit.
But enough about food. Our intent was to explore the state, walk its beaches and marvel at its mansions. We also golfed.
We set a slow pace along Newport's 3.5-mile Cliff Walk. On our left were crashing waves and rocky beaches and on our right were mansions from the Gilded Age.
The walk is broken into five segments, with the fourth a bit rocky. The mansions were impressive, but the stone walls and the tunnels that connected the path were more intriguing.
We drove Newport's Ten Mile Drive, which provides a glimpse of the community's summer residents, parks and public access shoreline. The onshore sea breeze at Brenton Point State Park is popular with kite flyers.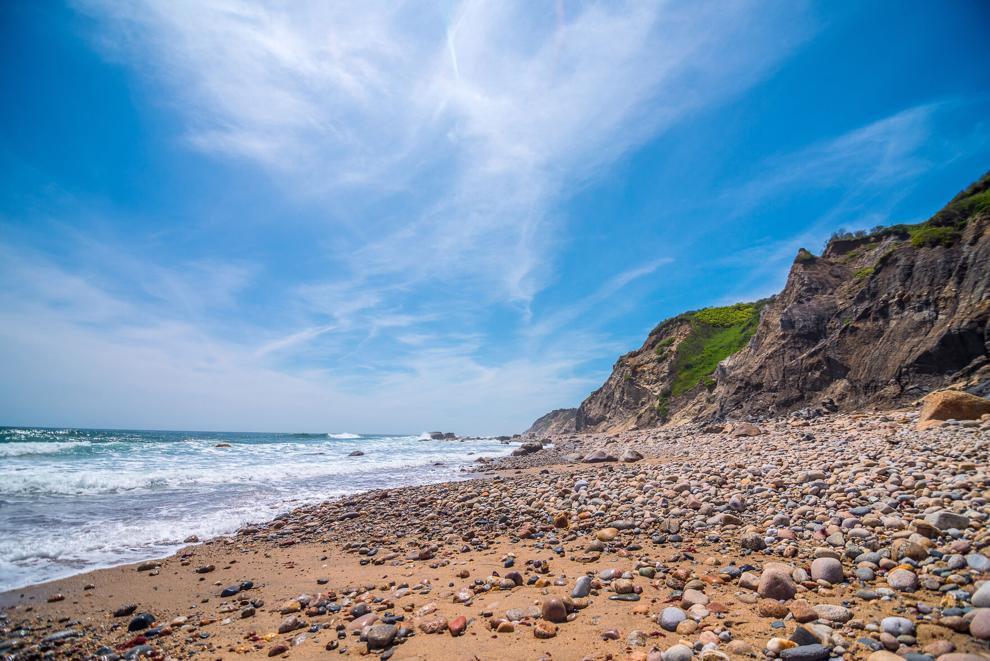 The next day, we ferried to Block Island, which features two lighthouses. We explored via moped and eventually ended up at Mohegan Bluffs, where we took the 140-step stairway to the beach below.
Our trip included time for two rounds of golf. No. 11 at Crystal Lake Golf Club in Burrillville is the most striking hole I've played, dropping 90 feet from tee to green. You feel as if you are on top of the world until you try to target the green below with your tee shot.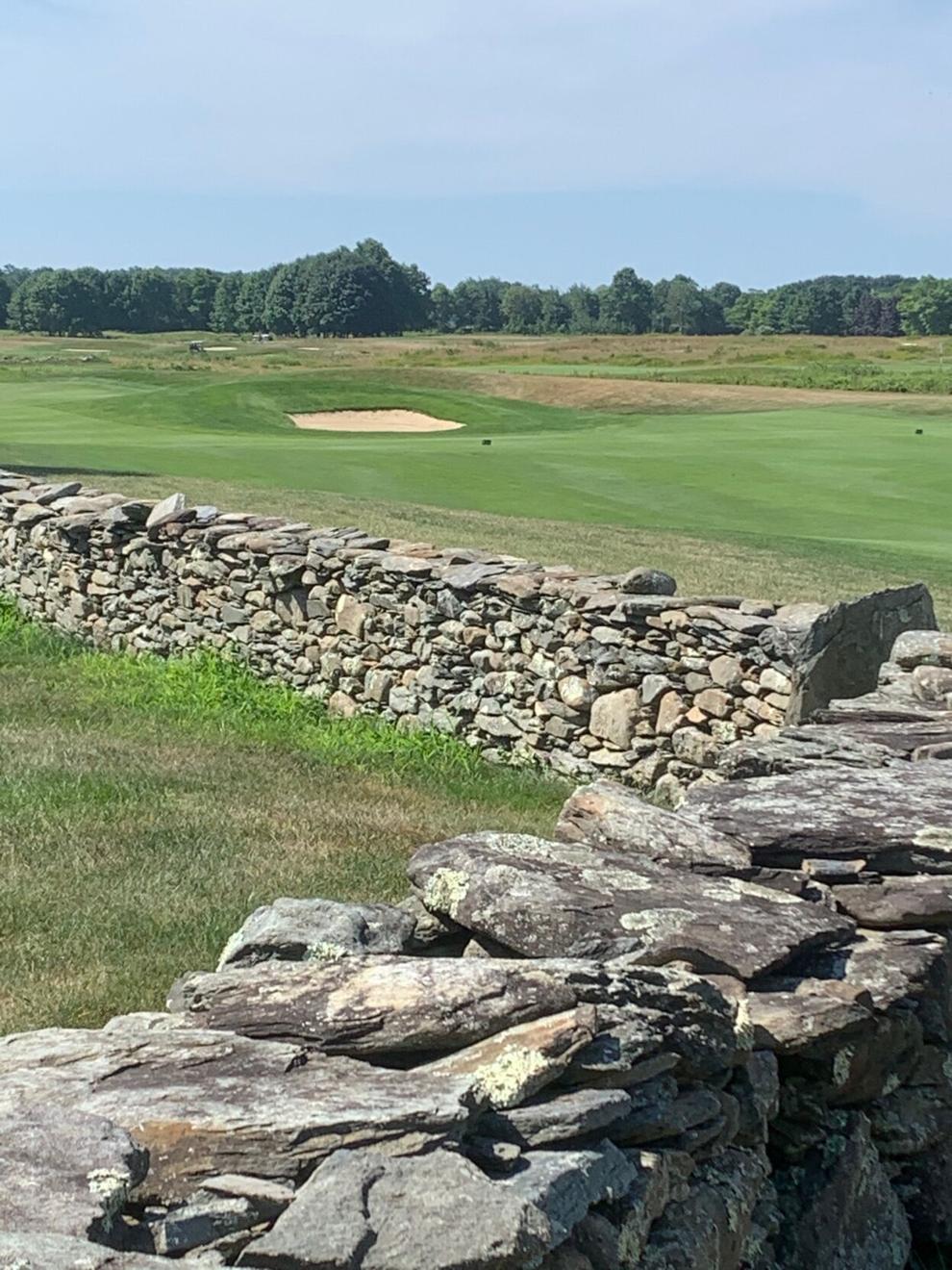 Newport National, according to PGA.com, is the eighth-best links-style golf course in the United States. It's first on my list. Here's why: The bunker on No. 17 seems to stretch forever, as do the wetlands that must be carried from the tee on Nos. 1, 9 and 18. The rectangular green on the par 5 No. 8 was the first I've seen, as was the stone wall that cuts across No. 14's fairway.
The stone wall on 14 and the many other walls will be what I remember most about Rhode Island. They're everywhere  — enclosing cemeteries, framing yards and shouldering roadways.
Robert Thorson, a landscape geologist, calls them the "signature landform" in the region.
"There are probably historic stone walls in each of the United States," he said. "In most states, the task is to explain why walls exist. In New England, they're so ubiquitous that the task is to explain why they're absent. There's a reason for this. Only in New England did a livestock-tillage rural economy take place on ubiquitously stony soils."
Rhode Island is finale to 50-state quest
I saved the smallest for last.
Rhode Island compensates for what it lacks in geography with an overdose of flair. The first of the 13 Colonies was a fitting finale to my quest to visit all 50 states.
I started counting states when my mother was closing in on visiting her 50th. She was down to three — Idaho, Washington and Oregon — when my father died in 2014. She fretted that she wouldn't finish her journey — so I offered to take her.
We visited the three states in three days — targeting one attraction in each: Powell's City of Books, which occupies a city block in Portland, Oregon; and Mount St. Helens in Washington. For Idaho, we picked Shoshone Falls, known as "Niagara of the West." While we stood along a deck watching the falls, we found ourselves in the middle of a quinceañera, a celebration of a girl's 15th birthday. It was the highlight of our trip.
I counted my travels and realized Idaho was my 43rd state (my mother assured me I have been to West Virginia, but I have no memory of it) and devised a plan to collect the remaining seven.
No. 45: Arkansas, which my wife and I admitted exceeded our expectations and smashed our stereotypes. We based an extended weekend in Eureka Springs and spent part of each day walking nearby trails. We discovered a stone dam at Lake Leatherwood City Park during an early morning walk — and returned for a second visit. We found the Crystal Bridges Museum of American Art spectacular and the spin on Bill Clinton's presidency at his library and museum in Little Rock amusing.
No. 47: Alaska, which, hands down, is the most impressive state. We saw a pod of whales breach and heard glaciers calve. We watched a brown bear run while we flew in a bush pilot's care, and arose at 3 a.m. to see the sun rise. You may think this odd, but the best part of Alaska was the smell of the great outdoors.
Mississippi and Rhode Island were my final two states. Before I could play favorites, work took me to Jackson, Mississippi, where a colleague and I toured the state capitol. Not a bad runner-up.