This baked oatmeal dish wins the grand prize in the category of "perfect breakfast recipes" in my book.
There are three reasons I love this recipe so much: It's simple to make. It's healthy, chock-full of fruit and void of refined sugar. And, it's unbelievably adaptable.
As written, the recipe calls for fresh berries. Frozen berries bake the same — provided they're not thawed. If you don't care for blackberries, substitute strawberries or blueberries, or any other in-season fruit. Try apples with a dash of cinnamon or apples and cranberries for a little tang in the fall. Peaches and almonds pair wonderfully, too.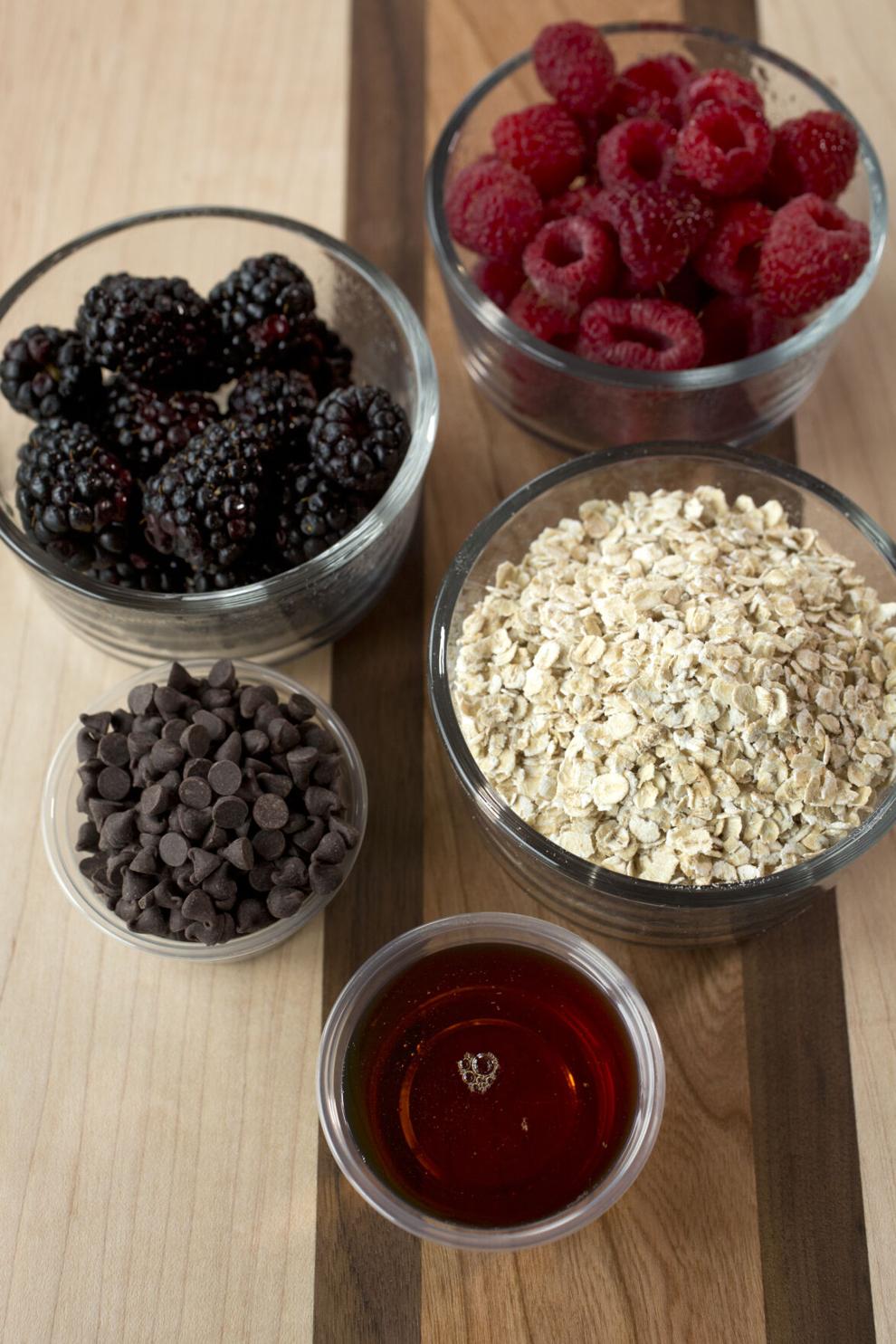 If you like crunch, substitute your favorite nuts for the chocolate chips.
For an added punch of protein, top with dollop of peanut butter or Greek yogurt.
The combinations are endless, giving you reason to reinvent this recipe over and over again.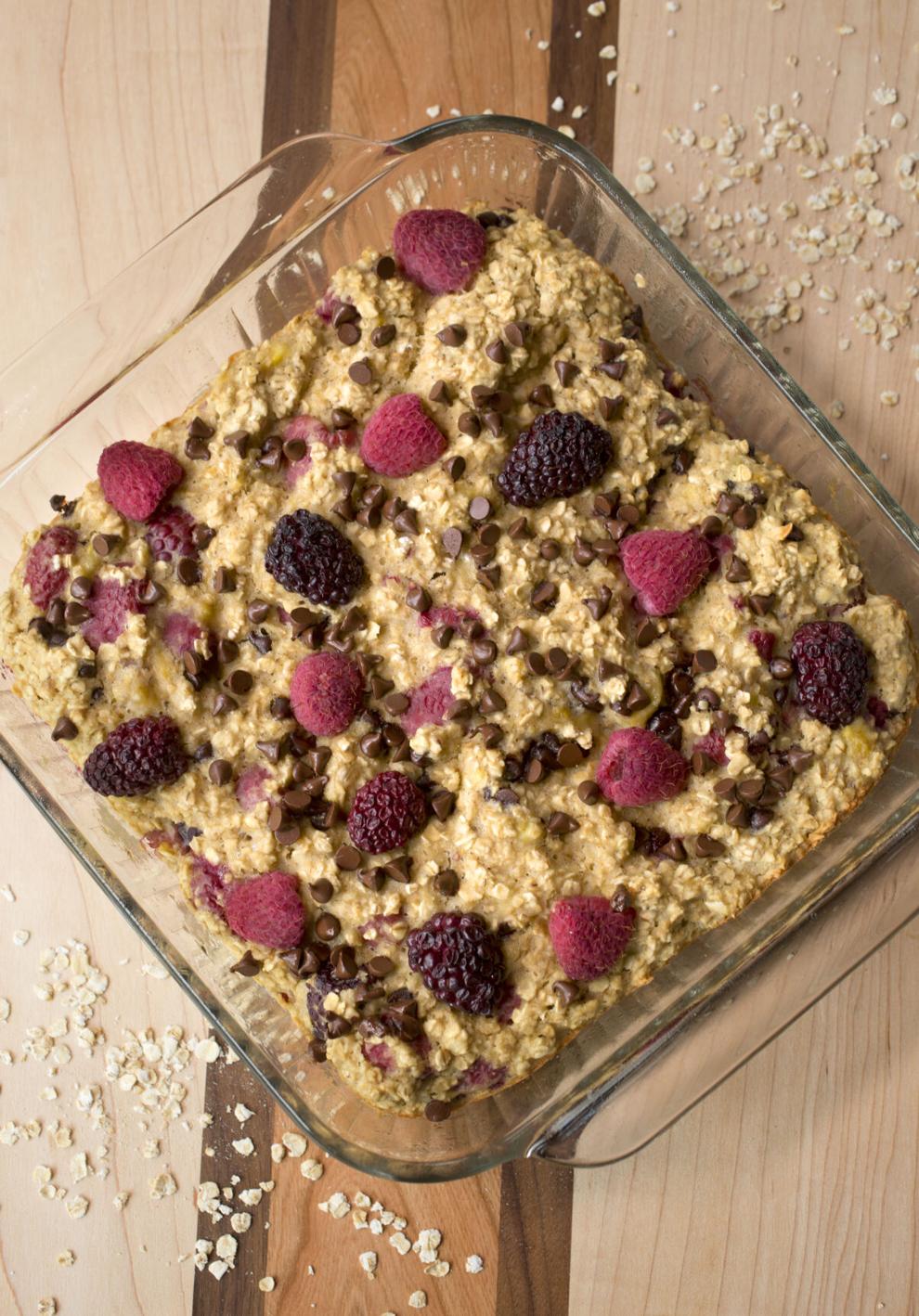 Dark Chocolate Berry Baked Oatmeal
1 teaspoon vanilla extract
¾ cup unsweetened almond milk (see note)
1 pint raspberries, divided
1 pint blackberries, divided
1/3 cup mini dark chocolate chips, divided (see note)
1. Preheat oven to 350 F and spray an 8-by-8-inch casserole dish with nonstick cooking spray.
2. Place banana in a large bowl and mash with a fork. Add the eggs, vanilla extract, maple syrup and almond milk and mix until combined.
3. Add oats, flour, baking powder and a pinch of salt and mix. Add most of the berries, reserving about ½ cup, and ¼ cup mini chocolate chips and mix again.
4. Transfer batter into casserole dish using a spatula to spread evenly. Sprinkle the remaining berries and chocolate chips over the top.
5. Bake at 350 F for 35 minutes.
6. Remove from oven. Let cool for 5 minutes before serving. Top with a spoonful of warmed peanut butter, optional.
NOTE: Any unsweetened plant-based milk or regular milk can be substituted. We were unable to find mini dark chocolate chips so we substituted mini semi-sweet chocolate chips.
---
5 spring-friendly recipes to check out this week
This week's recipe roundup features light, fresh recipes that are perfect for warmer weather. Think grilled shrimp, spring pasta and an easy Mediterranean salad (plus a spring cocktail and dessert).